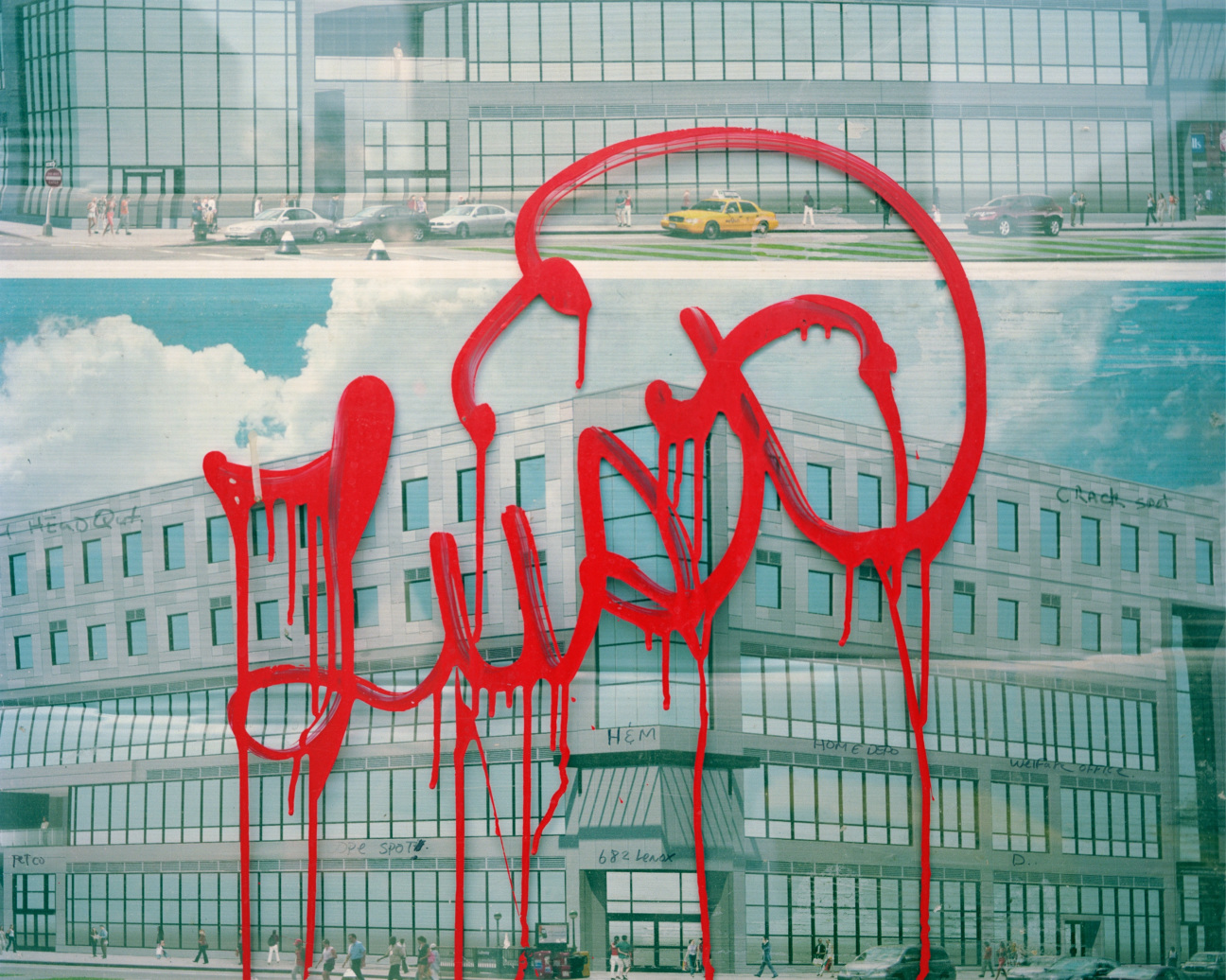 Welcome to This Week in Culture, a weekly agenda of show openings and events in major cities across the globe. From galleries to institutions and one-of-a-kind happenings, our ongoing survey highlights the best of contemporary culture, for those willing to make the journey.
"Pictures 1976 - 2019" by Dawoud Bey
Sean Kelly Los Angeles
Dawoud Bey's first solo exhibition in Los Angeles coincides with "Dawoud Bey & Carrie Mae Weems: In Dialogue," which is on view at the Getty Center through July 9. The artist's Sean Kelly show examines five decades of his career through distinct series: "Harlem, U.S.A.," 1975-79; "Street Portraits," 1988-91; "Harlem Redux," 2014–17; "Night Coming Tenderly, Black," 2017; and "In This Here Place," 2019. Concerned with the ethics of street photography, Bey positioned the urban landscape as a studio of his own, seeking to grant, "the Black subjects [a space] to assert themselves and their presence in the world, with their gaze meeting the viewers on equal footing." "Pictures 1976-2019" will be on display from April 29 through June 30, 2023 at Sean Kelly in Los Angeles.
"Paintings and Drawings, 1980–81" by Peter Halley
Karma and Craig Starr New York
This two-gallery exhibition, running concurrently at Craig Starr, gathers an extensive collection of artist Peter Halley's paintings, as well as several never-before-shown ink drawings. The years 1980-81 see Halley's return to his native New York after five years spent in New Orleans. This transition period was filled with the creation of dark and complex paintings, including the large-scale piece The Imagination of Disaster, 1981. Halley's depiction of the political unrest rising during Ronald Reagan's presidency and the recent fiscal crisis of the 1970s reaches its climax with the artist's first use of red, fluorescent Day-Glo acrylic, seen in the painting Untitled, 1981. "Paintings and Drawings, 1980-81" will be on view from April 27 through June 17, 2023 at Karma Gallery and Craig Starr in New York.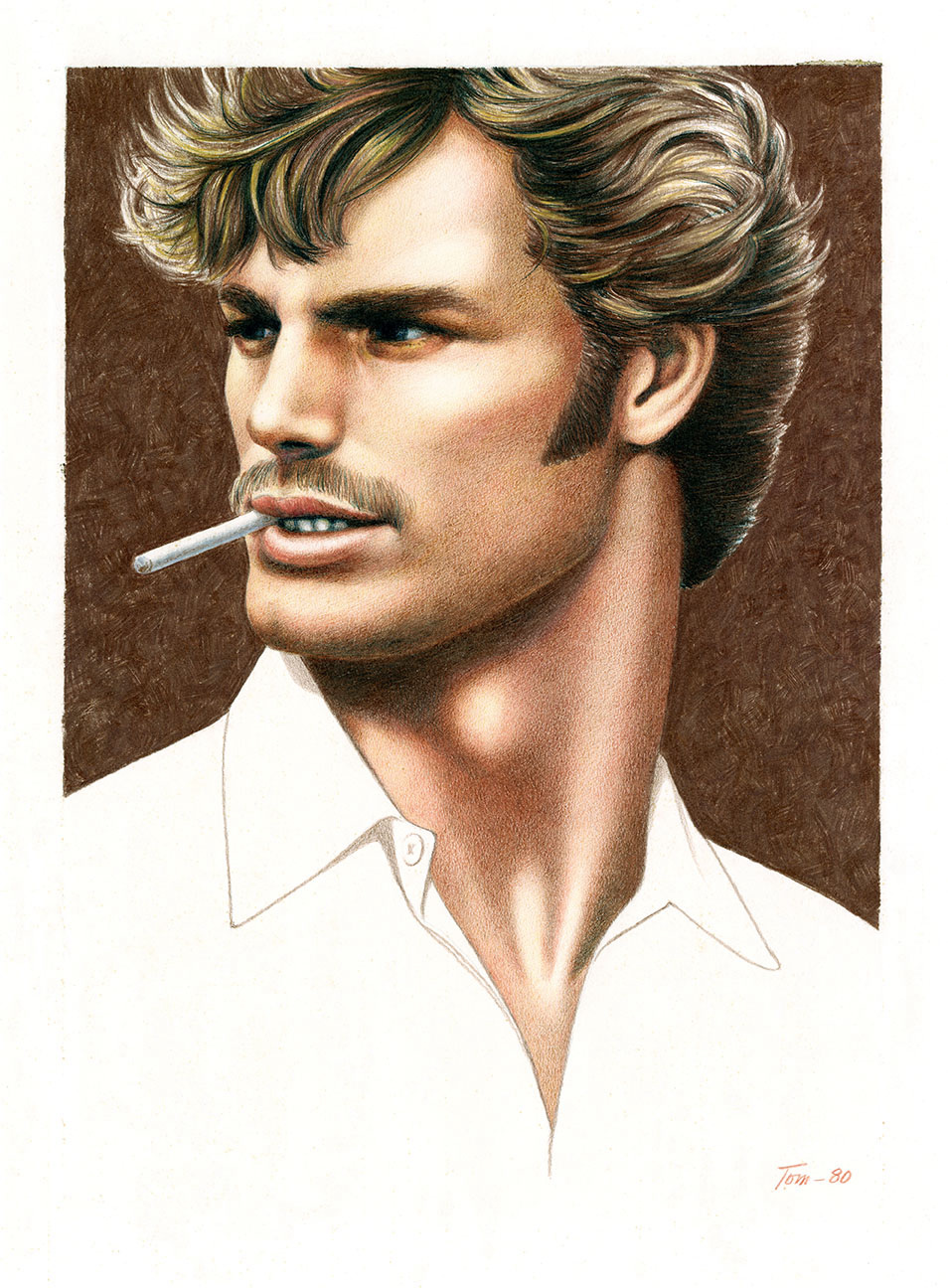 "Tom of Finland: Bold Journey"
Museum of Contemporary Art Kiasma Helsinki
This new exhibition will trace the notable works and life story of Tom of Finland, the iconic, pleasure-driven prodigy who gave a new name to the Scandinavian scene. Revolutionizing the artistic depiction of masculine beauty, Tom of Finland remains known for his erotic and detailed drawings of lumberjacks, bikers, soldiers, and policemen. The artist used rigorous detail in his depiction of these characters, while evoking desire from his intended audience. This retrospective illuminates his influence in the sphere of artistry and drawing. "Bold Journey" will be on view from April 28 through October 29, 2023 at the Museum of Contemporary Art Kiasma in Helsinki.
"Démo" by Julie Beaufils
Balice Hertling Paris
Parisian artist Julie Beaufils has shown at the likes of Matthew Brown Gallery in Los Angeles, La Kunsthalle in Mulhouse, France, and Mendes Wood DM in São Paulo. She returns this spring to Balice Hertling with a new series of abstract landscape paintings, which stem from gestural drawings and a map she consults before mixing her paints. "Démo" will be on view from April 29 through June 3, 2023 at Balice Hertling in Paris.
"Leah Ke Yi Zheng"
David Lewis New York
Leah Ke Yi Zheng will debut her first solo exhibition at David Lewis's Tribeca gallery with 14 new paintings, including a double-sided piece on translucent silk, mounted on hand-made stretchers. After leaving her native Wuyishan, China, the artist received an MFA at the School of the Art Institute of Chicago, developing a practice that blends contemporary Chinese methods with European post-war avant-gardism. Zheng's consistent motifs—curtains, folds, and phantom-like shapes—will all be on display in this new presentation. "Leah Ke Yi Zheng '' will be on view from April 28 through June 3, 2023 at David Lewis in New York.
"By Any Means Necessary" curated by Lonnie Holley
Blum & Poe Los Angeles
Atlanta-based artist and musician Lonnie Holley has curated a show that includes works by Louisiana Bendolph, Hawkins Bolden, Joe Light, Ronald Lockett, Joe Minter, Rita Mae Pettway, and Mary T. Smith, as well as a selection of his own work. The exhibition accompanies "Handwriting on the Wall," the first major LA show of Holley's friend Thornton Dial, and commemorates their connection and commitments. Holley's curation focuses on home-made materials "as a testimony about our lives and experiences growing up in the harsh reality of the South." "By Any Means Necessary" and "Handwriting on the Wall" will be on display from April 29 through June 10, 2023 at Blum & Poe in Los Angeles.
"Ship/Dock/Three Houses and the Night Sky" by Donna Dennis
Private Public Gallery Hudson New York
Donna Dennis's early involvement in the architectural sculpture movement in the 1970s branded her as one of the few revolutionary women who merged the two mediums. Now, she creates complex sculptural installations with sound. In the latest immersive presentation of her Ship and Deck series, a dark ship dock lays below two small houses, amidst a third house separated in darkness. As sounds of wind and waves accompany the visual display, the viewer enters a submersive experience, in line with the artist's intent that they "will feel that they stand alone on the edge of a great body of water at night". "Ship/Dock/Three Houses and the Night Sky" will be on view from April 22 through May 28, 2023 at Private Public Gallery in Hudson, New York.
"I'm Not Coming Back Here" by Diamond Stingily
Galerie Isabella Bortolozzi Berlin
New York-based poet and multidisciplinary artist Diamond Stingily is known to explore themes of identity, iconography, and mythology. Berlin's Galerie Isabella Bortolozzi will present the artist's second solo exhibition with a selection of new work. The show's opening will coincide with Gallery Weekend Berlin, the city's annual art crawl. "I'm Not Coming Back Here" will be on view from April 29 through July 1, 2023 at Galerie Isabella Bortolozzi in Berlin.