How did you begin to build your own collection?
Emilie Pastor: When I started buying art in my 20s, I wasn't collecting. I was like a magpie, picking up little, inexpensive, and playful things that caught my eye. I still have a few crazy pieces from that era. I made a conscious decision to start building a meaningful collection around the time my father passed away. It was very grounding and it gave me time to reflect on what was important and to take my passion for art seriously.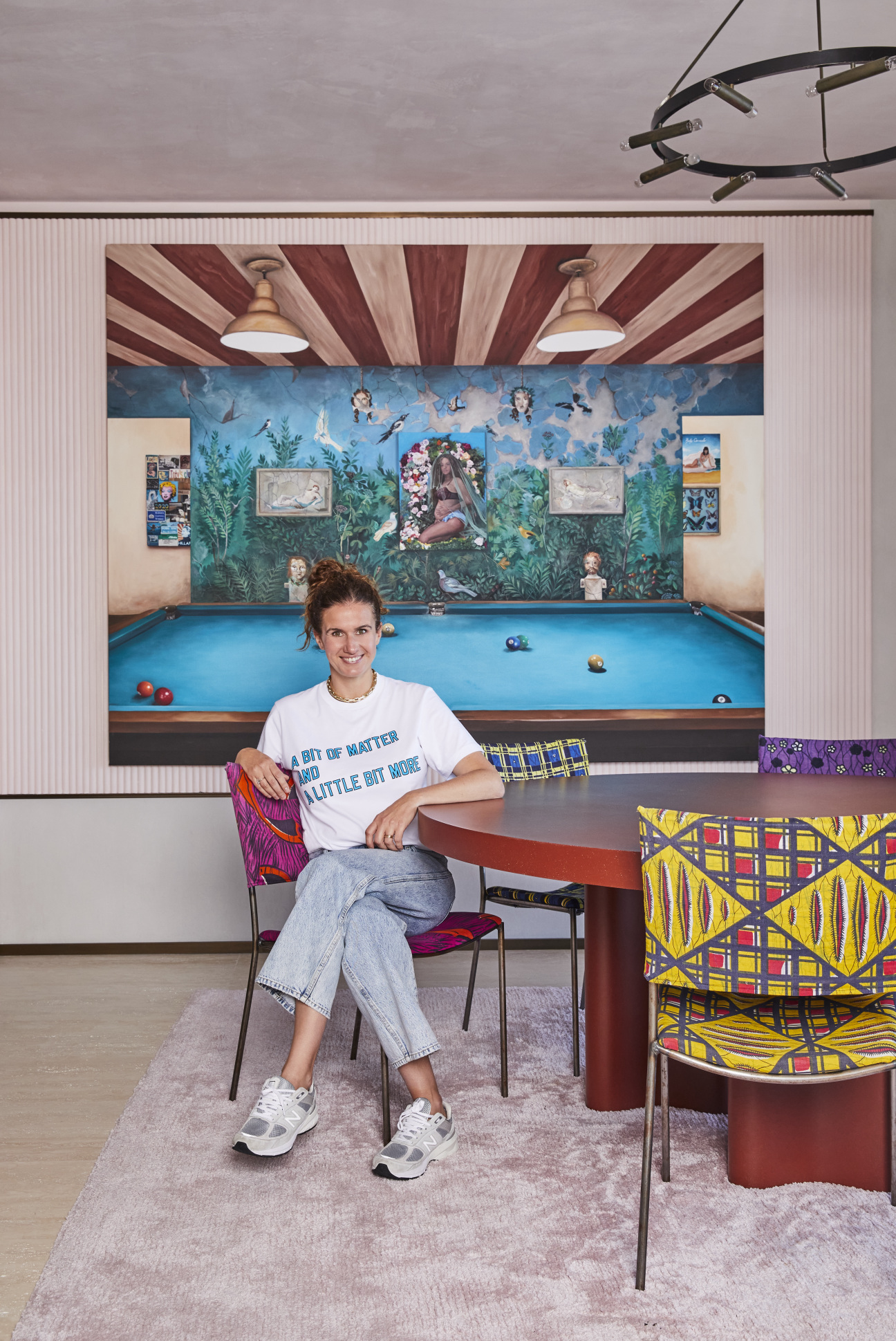 What was the first piece you purchased?
EP: The first piece in my collection was by Allen Ruppersberg. He is part of the first generation of American Conceptual artists and recognized as an early practitioner of installation art. During the 1960s Ruppersberg formed significant relationships with John Baldessari and Ed Ruscha, two artists whose work I later acquired. My collection generally champions artists who are currently making, but I frame and contextualize their works with more established names of contemporary art since the 1960s.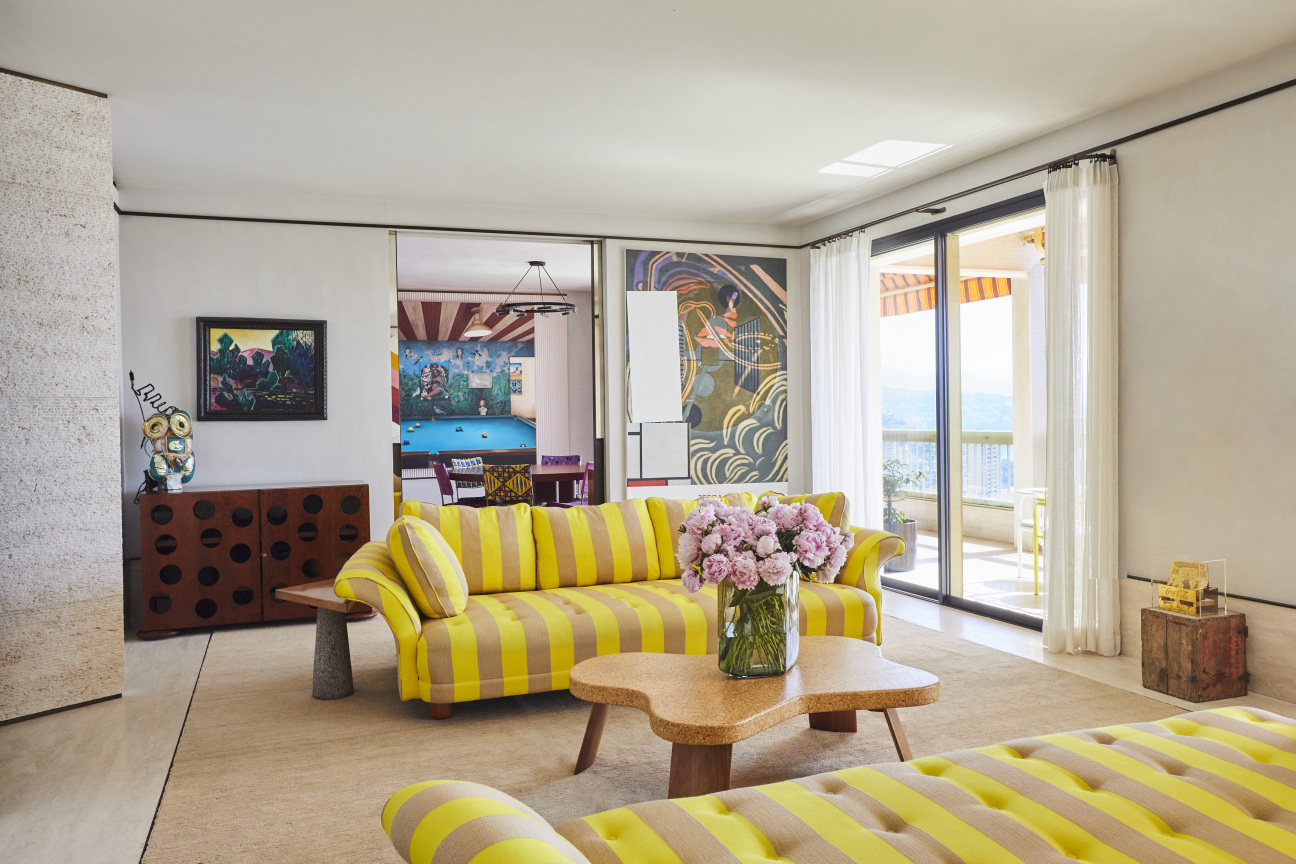 Do you have a defining theme to your collection?
EP: I am always drawn to works with an element of the natural world. It is not always obvious like, for example, a painting of a landscape, but can be through metaphor, the material of a piece, or the practice of the artist. For example, in my collection there is a branch through a window in a Mohammed Sami painting, an owl sculpture by Jason Rhoades, an iconic sunset over the Californian mountains in an Etel Adnan painting, and references to the forces of nature in a Lawrence Weiner text sculpture, to name a few.
How often do you rehang your collection and why is it important to you?
EP: I really live with my collection and it moves with me. I live between two countries, so I am constantly rehanging works, finding space for new acquisitions, and re-contextualizing the collection in new configurations. My family and I are growing and changing, and I like how this is reflected in the way we live with art.
What is inspiring you right now?
EP: I am inspired by artists who are creating systems of sustainability and are mindful of ecology. I love Danh Vō for this reason. His studio and farm in Germany have a strong focus on renewable sources and sustainable living, which permeates his practice. Although he is not strictly a designer, I have huge respect for Patagonia Founder Yvon Chouinard, who is giving away the company to fight the climate crisis. I am also inspired by the legacy of Virgil Abloh. His genius allowed him to create across disciplines and re-define street art.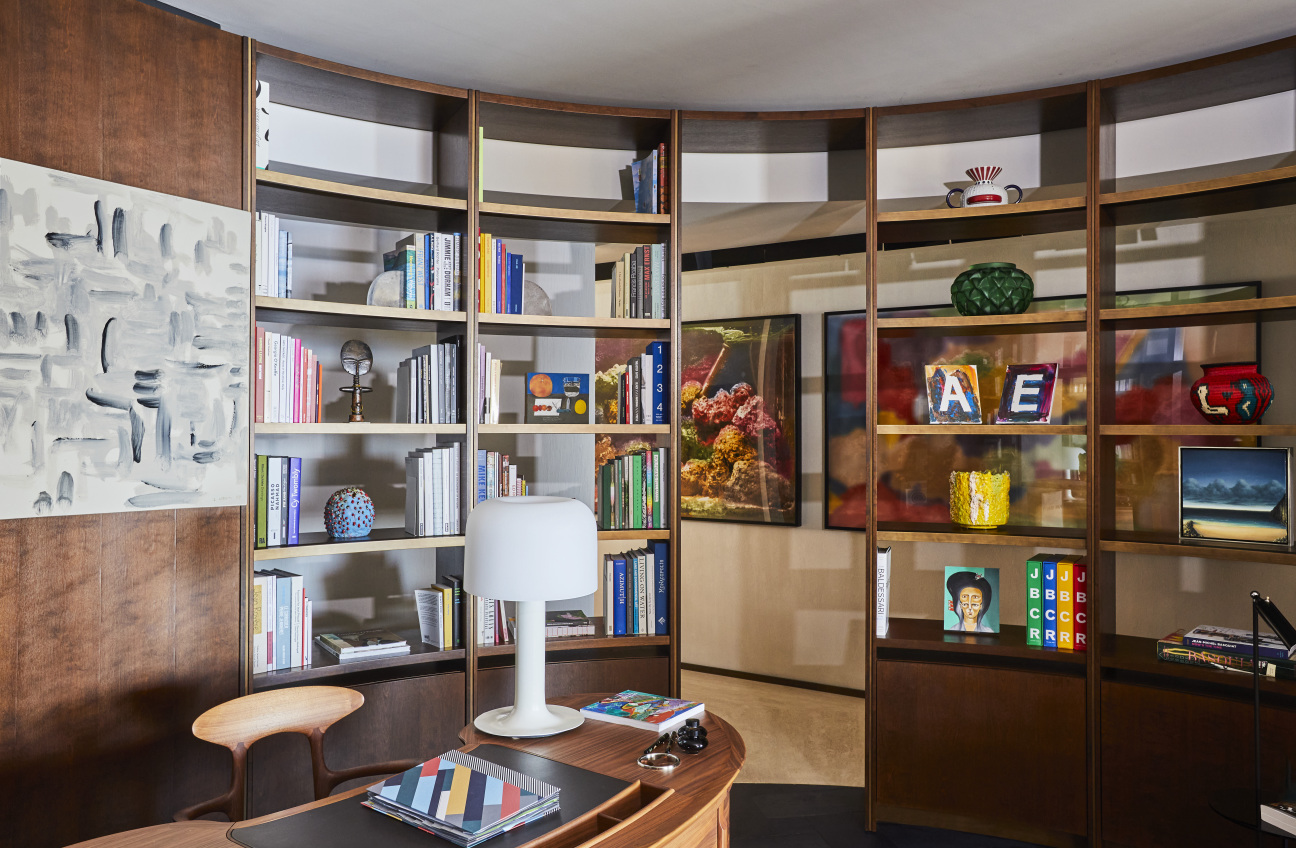 What current collecting trends are on your radar, if any?
EP: Recent trends have made me consider diversity in my collection. The world is changing and this shift matters to me. I want to capture the spirit of the time I live in through the art I collect.
Does the marketplace help your discovery?
EP: I don't look to the market to discover new artists. Through Concrete Projects, which I founded with my friend Sibylle Rochat, I look at trailblazing institutions such as Chisenhale in London and Palais de Tokyo in Paris, as well as other independent spaces, brilliant curators, and artists that we have developed relationships with.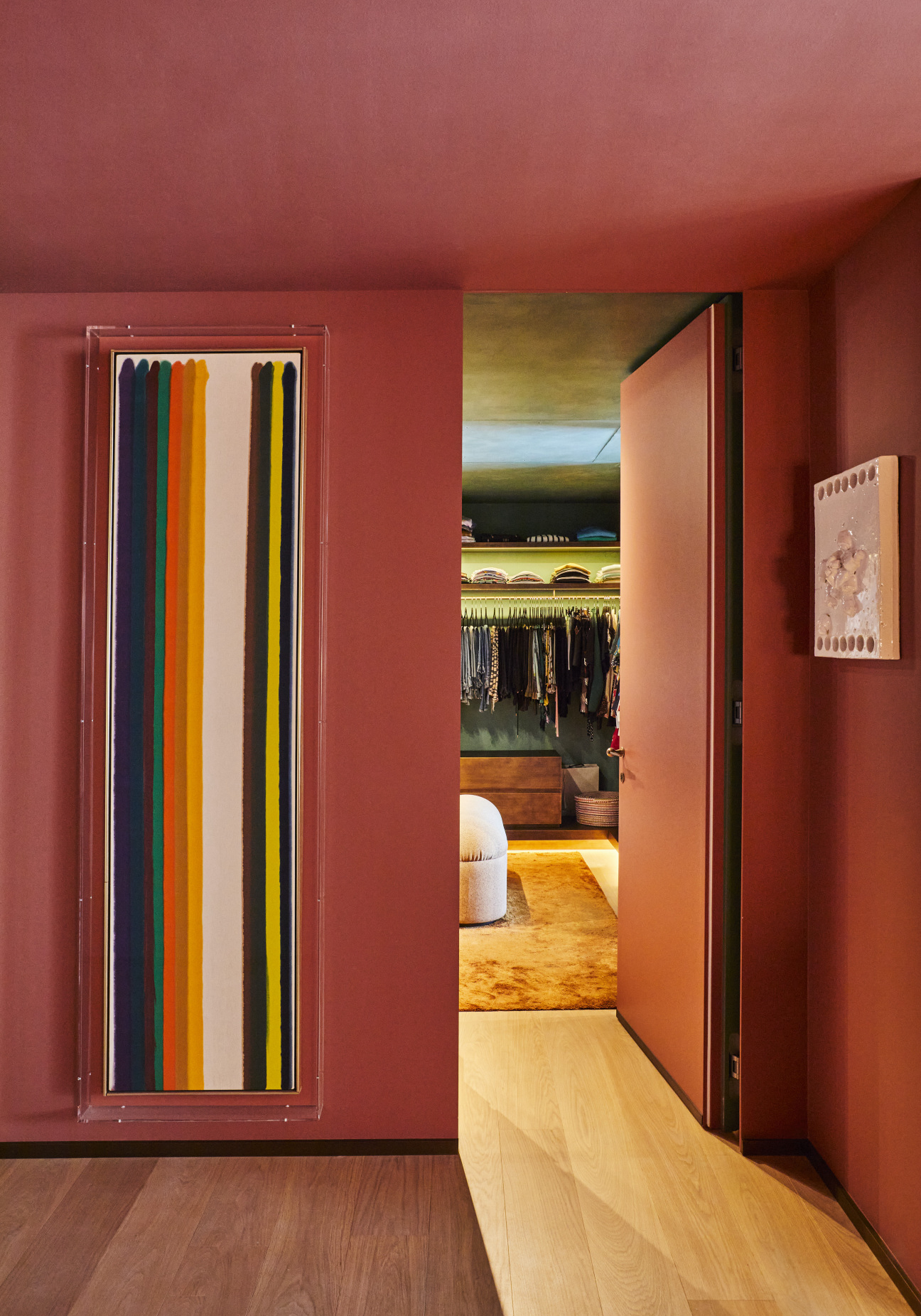 What is the last piece you purchased?
EP: The last works I purchased were a beautiful David Hammons body print and a Ron Gorchov saddle work. The Hammons piece depicts a female figure and was originally owned by a female collector and patron of the arts. I have always wanted a Hammons work, and this one felt perfect. I had my first ever Zoom call with a painting to view the Gorchov. It was a surreal experience, so I am looking forward to seeing it in real life.
What is the one piece that got away?
EP: If it wasn't meant to be, it wasn't meant to be.