Ethereal beauty often evokes thoughts of delicacy and lightness rather than strength. Yet, United States and Australian rug brand Armadillo's newest collection demonstrates a different kind of union. On September 26, the women-led company launched Sistine, a series of opulent silk rugs. Though the most ethereal addition to the Armadillo family yet, Sistine demonstrates the brand's masterful balance of elegance and durability as well its commitment to craft.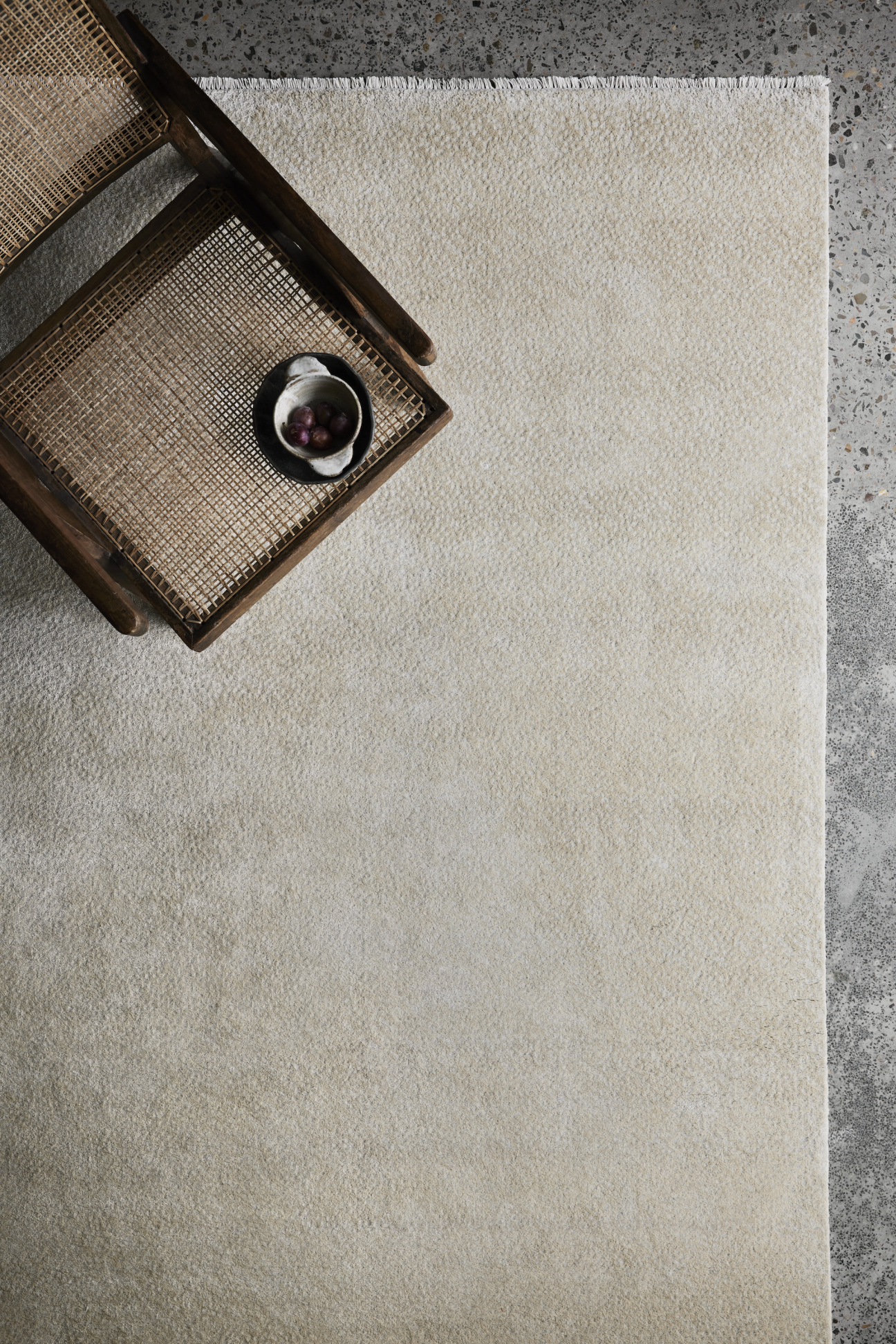 Since founding the international company in 2009, Los Angeles- and London-based Jodie Fried and Adelaide-based Sally Pottharst have designed every Armadillo rug together, driven by the mission that each product lies lightly on this Earth, while preserving the ancient lineage and livelihood of the artisans who make them. Fried and Pottharst not only curate luxurious rugs, but each is also fully sustainable, in both its timelessness and environmental impact. In 2017, the cofounders expanded their do-good commitment by establishing the nonprofit Armadillo Foundation to support and uplift underprivileged communities through access to educational provisions for girls and children, access to healthcare, and through environmental initiatives.
Though Armadillo has always focused on sustainability, the company achieved B Corp certification in April 2021, the first American and Australian rug brand to do so. The accreditation requires full disclosure and documentation across five sections of a company: governance, community, workers, customers, and the environment. B Corp status also requires recertification every three years, a rigorous process that confirms a brand has met the highest standards of social and environmental performance.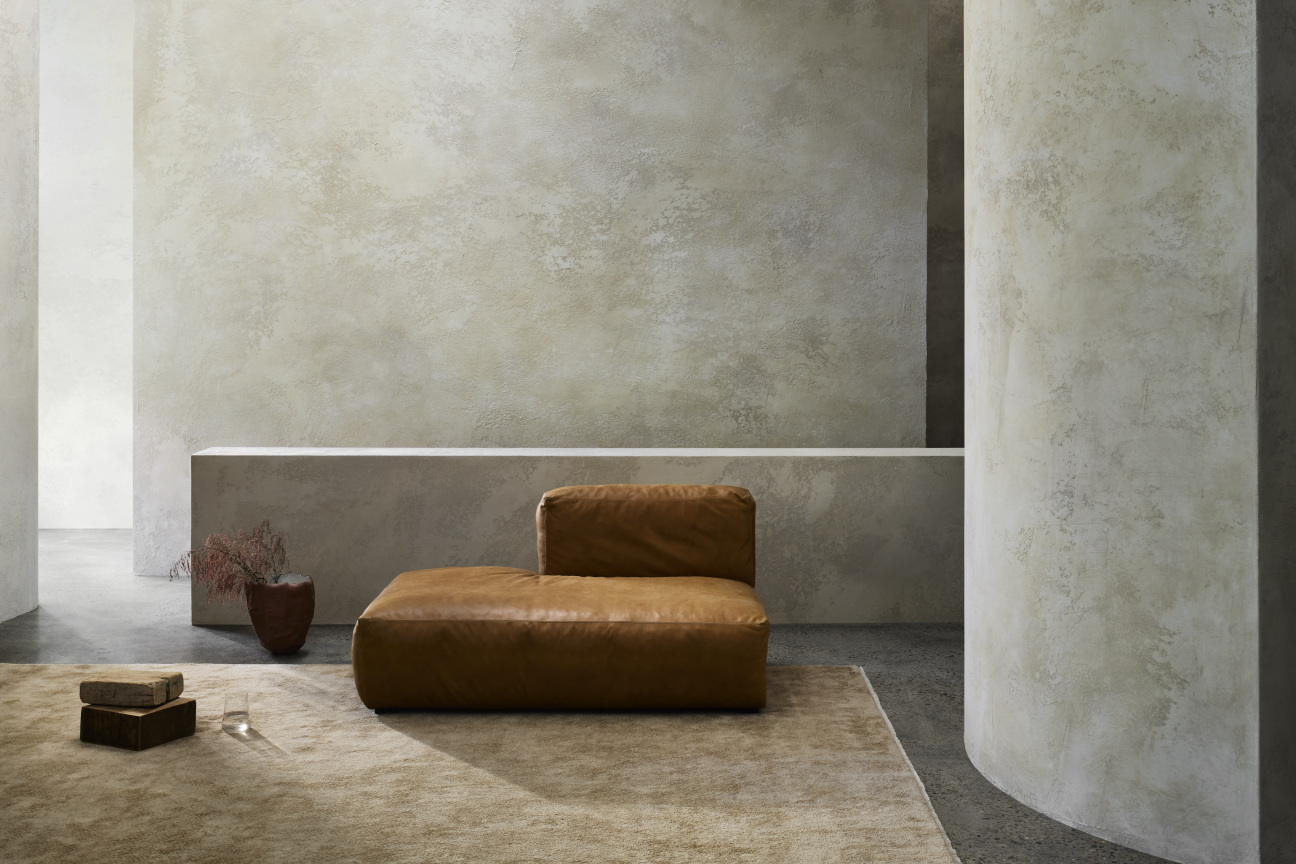 To make its handwoven rugs, Armadillo uses only carefully sourced natural fibers such as jute, wool, silk, and linen. In 2019, the brand partnered with the International Living Future Institute in 2019 to affix each with a Declare Label, which further ensures the sustainability of the products themselves. In both its ethos and production, Armadillo combats throwaway culture and promotes environmental sustainability.
These values are interwoven within the Sistine collection, in both the rugs' composition and look. Sistine encompasses three colorways of rugs, each hand-knotted with the finest silk and virgin wool. The use of silk is a time-honored practice in Indian textile history, dating back over 4,000 years. Traditionally, silk has been revered for its unparalleled beauty and divine purity. Yet, the material is also incredibly durable, creating a rare dichotomy of beauty and strength.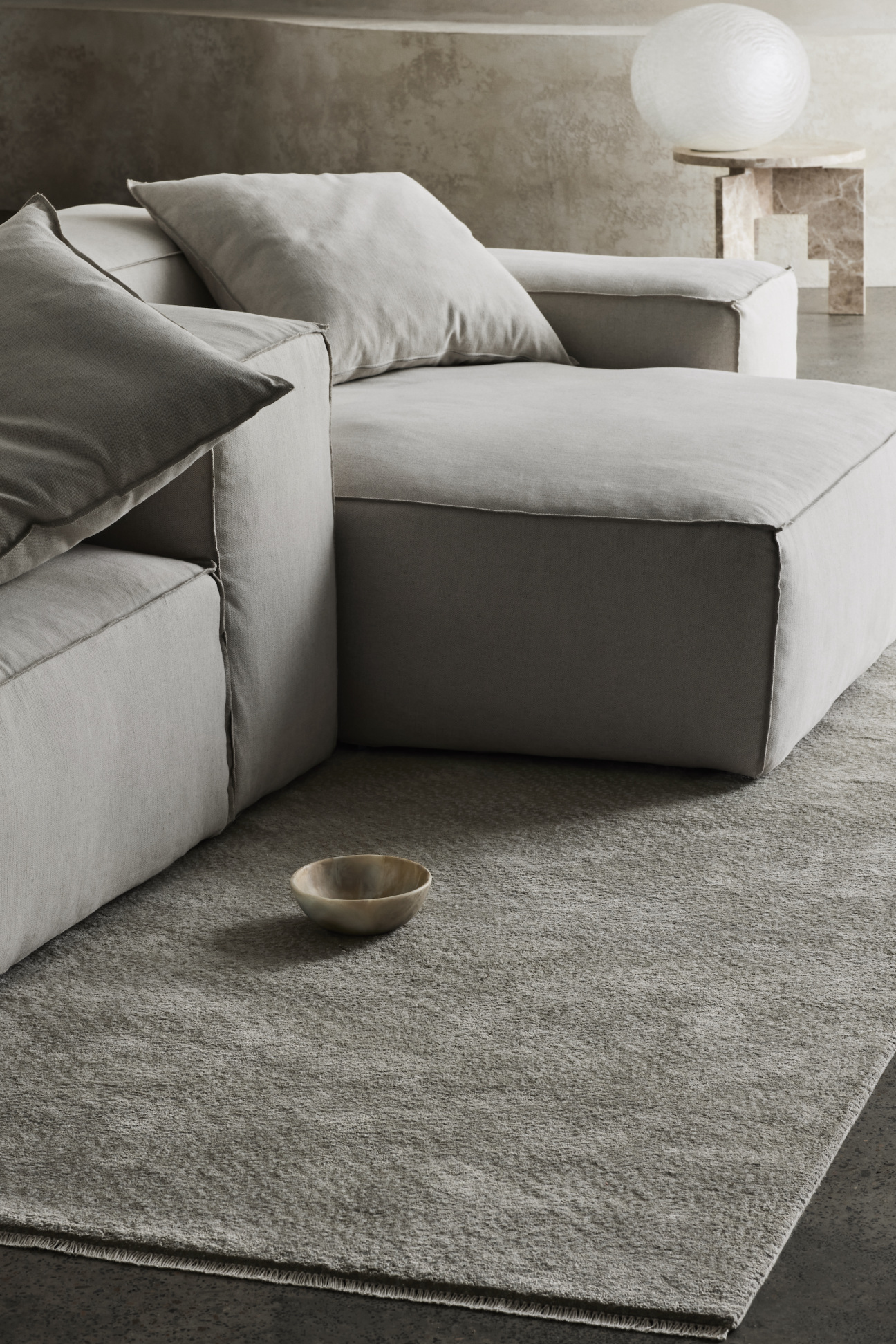 A true embodiment of all that Armadillo stands for, the Sistine rugs start in price at around $10,000 for an 8-by-10-foot piece, and come in the shades manuka, peregrine, and semolina. With its deep golden finish, the Manuka draws from the depth and earthly richness of manuka honey. For those craving a serene elegance, the Peregrine contains a symphony of blues, pure white, and silvers. The Semolina is soft and refined with the slightest hint of gold, allowing the silken blend of the rug to shine through. Through the new Sistine collection, Armadillo demonstrates the possible depth of beauty—as endurance, sustainability, and timelessness.