Elizabeth Fazzare: How did you begin to build your own collection?
Enis Karavil: Coming from a family of collectors, it was natural that I had a passion for art, and I started collecting at quite an early age. But, for me, the most important thing in a collection are the common threads among the individual artworks. A collection should be cohesive and have a certain focus, whether it's the subject matter, the medium, or the colours. At some point, I looked back at my collection and noticed that some of the pieces neither reflected me nor fit the theme, so I started making some alterations.
EF: What was the first piece you purchased?
EK: Pieces from my friend Jennifer Ipekel's first ceramics collection titled, "Korsan Ayşe" (Pirate Ayşe).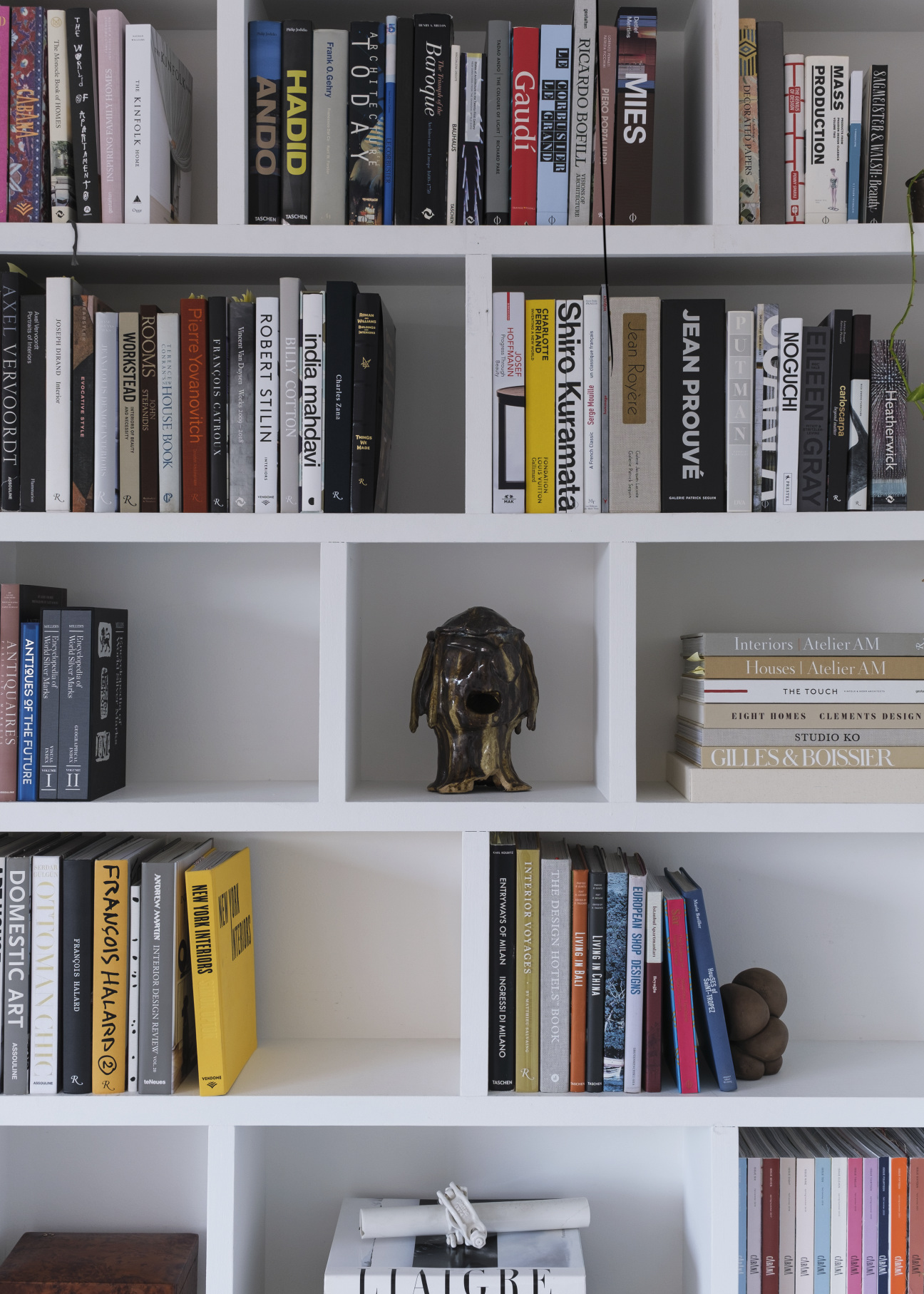 EF: Do you have a defining theme to your collection?
EK: My focus is on black-and-white works mostly, which are striking, strong, and slightly disturbing.
EF: What designers/artists are inspiring you right now?
EK: Currently, I'm quite fascinated by fashion designer Daniel Roseberry's works, in the way he transforms an outfit into something like an art installation. At the helm of Schiaparelli, he works in the manner of an artist rather than a fashion designer. When compared to other fashion houses, his work at Schiaparelli dramatically stands apart. I also find Wolfgang Tillmans, Jaume Roig, and Arik Levy's works to be exceptionally inspiring.
EF: What current collecting trends are on your radar, if any?
EK: Lately, I've been keeping an eye on contemporary ceramic artists. I truly admire Jaume Roig's style and would like to add his works to my collection.
EF: How does fashion influence your decorating? And your art collecting?
EK: I don't design with trends because they come and go very quickly. Fashion often finds inspiration in the past, similarly interior design gets its share from previous eras.
EF: What was the last place you visited that inspired you?
EK: This small private museum housed in the mansion of Simantiri Family in Chora Patmos, Greece.
EF: Does the marketplace help your discovery?
EK: Sometimes it does but generally, I try not to be influenced by the marketplace. Seeing an artwork elsewhere might lessen my desire to own it.
EF: In terms of discovering new artists/designers, what are your trusted methods?
EK: Art fairs, social media, and some friends and advisors.
EF: What kind of crossover do you see between creative disciplines?
EK: I strongly believe that different disciplines nurture each other. In my opinion, creativity should not be bound to just one discipline.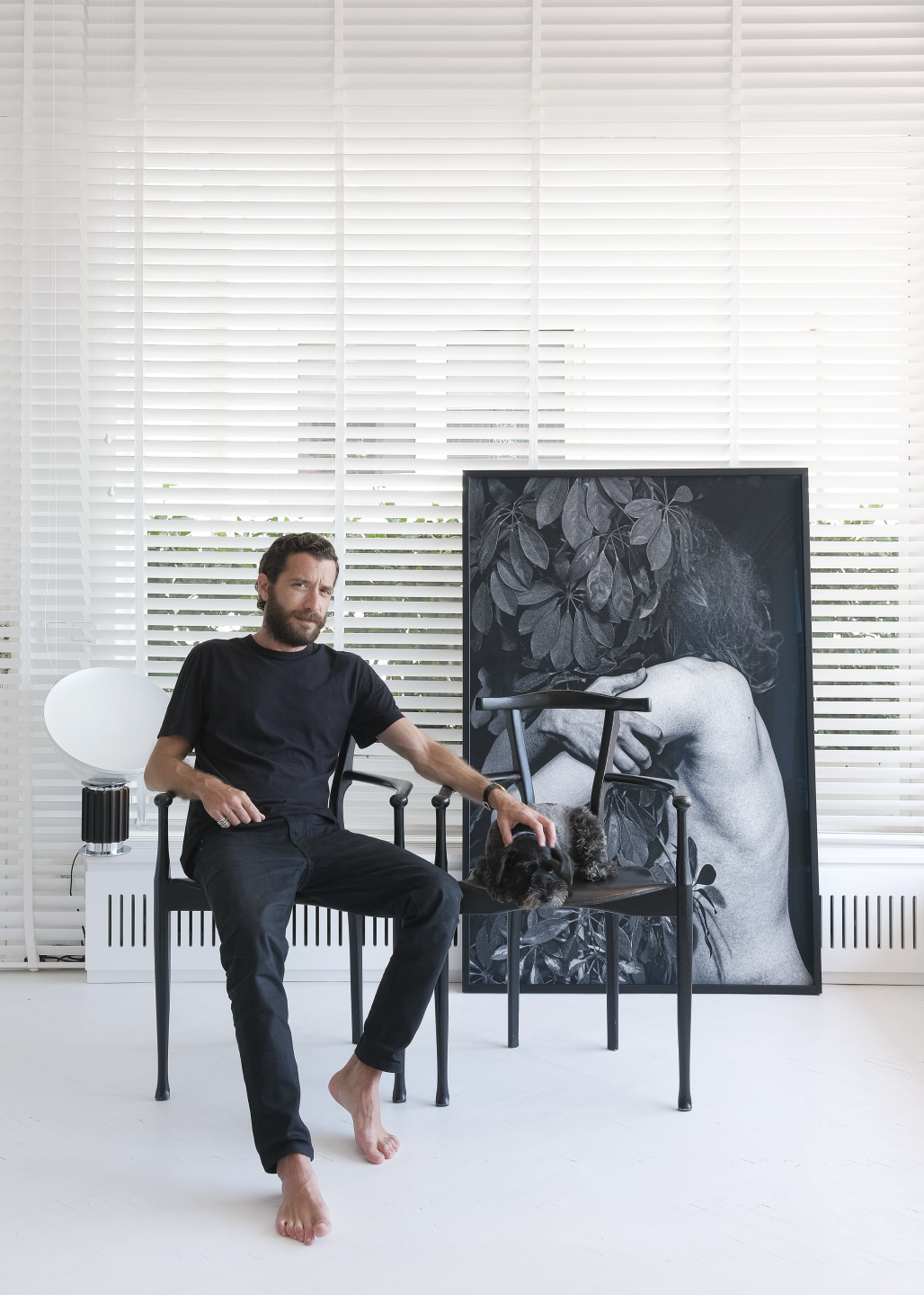 EF: What is the next piece on your radar?
EK: An artwork by Hermann Nitsch.
EF: What is the last piece you purchased?
EK: A black-and-white photo by artist Ibrahim Karakütük, which hangs in my living room.
EF: What is the one piece that got away?
EK: Women of Allah by Shirin Neshat.