In 2017, Igi Lola Ayedun returned to São Paulo, Brazil after nearly a decade of living and working as a fashion correspondent and stylist in Paris. She was surprised how much her hometown had changed: "When I left, the worlds of fashion and art were dominated by white people and white culture," she says. "When I came back, the scenes had opened up and become increasingly diverse, with more Black and Indigenous representation in formal spaces."
Inspired by the city's creative renaissance, Ayedun—who at that point had pivoted away from fashion to focus on her work as a multimedia artist—rented a large shared studio, which she lent to friends for exhibitions and artist residencies. Being there and working alongside other Brazilian artists was hugely inspiring for Ayedun, whose practice spans painting, video, 3D sculpture, photography and sound.
"It was pure expression," she says.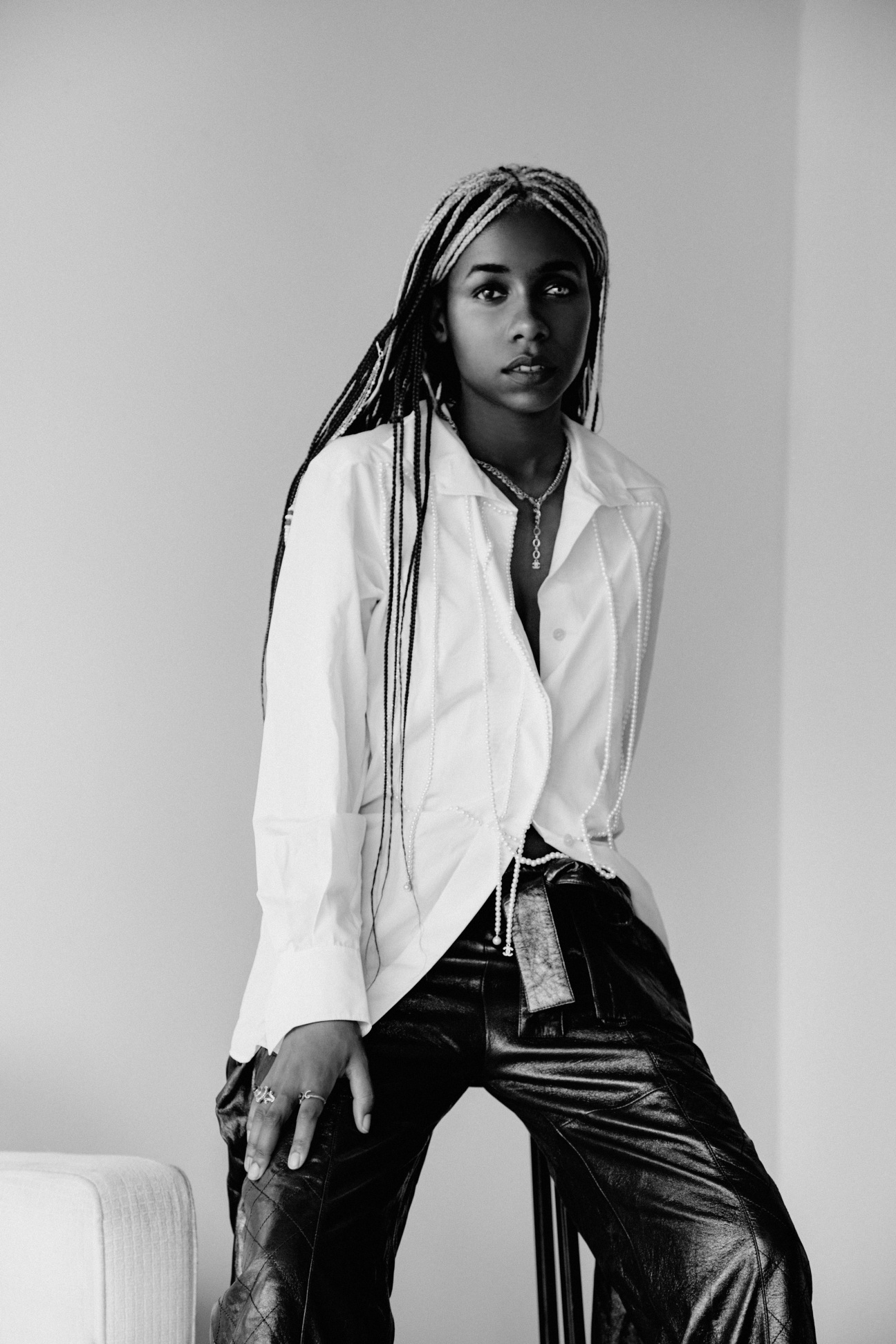 It wasn't until 2020, when COVID ravaged Brazil bringing with it lockdowns and physical distancing, that she realized just how integral the space had been to her community—and her own artistic identity.
"The pandemic was a huge crisis for all of us," she says. "There were no jobs, no exhibition opportunities, and many of my friends started working for delivery apps like Uber Eats."
When her friend, fellow artist Laís Amaral, announced that she was going to give up painting and pursue a stabler and more practical career, Ayedun sprang into action, telling Amaral, "You will not stop painting—you are the best painter I know. Give me all the artwork that you have in your home, and I will sell it."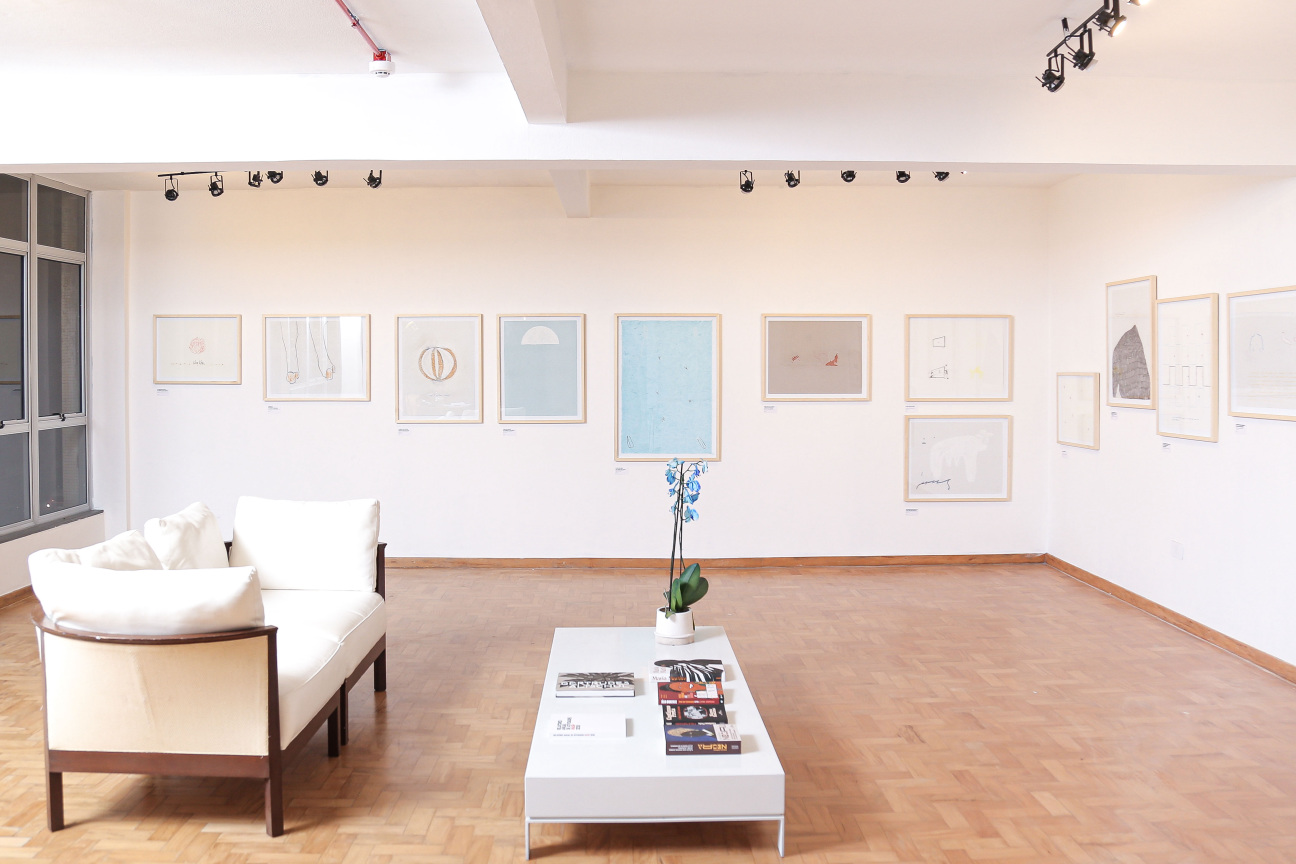 And so, HOA, Brazil's first Black-owned art gallery, was born. With just $2,000 in her bank account, Ayedun created an online platform where she showcased works by Amaral and 30 other friends, most of whom had worked out of the shared studio. Within three weeks, all Amaral's works had sold, and two months later, HOA participated in the online version of SP-Arte, the city's foremost art fair. Physical galleries followed: a location in São Paulo and another outpost in London. It was only a matter of time before more established galleries in Brazil and abroad started luring HOA-represented artists to their rosters.
But many of the originals chose to stick with Ayedun. While most galleries follow a traditional 50-50 sales split with artists, HOA has adopted a 60-40 split, and sometimes even 70-30. The gallery also implemented a resale royalty right for its artists, allowing them to track their work and share in proceeds from subsequent sales. Beyond the contractual support, Ayedun is a committed mentor who provides weekly check-ins with her artists, helping provide them the tools and the resources they need to thrive. She has also established an HOA residency in São Paulo to allow artists the space to explore in their practices. For Ayedun, these measures are about dismantling colonialist ideologies that profit off cultural and historical theft. It's also part of a larger play to bring the global art world to Brazil.
"In the beginning of my career, I believed I needed to be in Europe to make a difference," she says. "When I moved back to São Paulo, I realized how many years of creative energy I'd given European industries. Now, I'm not just interested in having Brazil be a part of the center, but to have Brazil be the center, with people traveling here from abroad."
To that end, this November, HOA will host its first festival, the NOVA HOA Contemporary Art Festival. More than 50 artists from around the world whose work explores decolonial theory will come to São Paulo to exhibit works alongside HOA artists like Gabriel Massan and Slim Soledad. The event will be hosted at Central, a former power station turned exhibition space.
Which isn't to say the international galleries and art fairs have stopped knocking on Ayedun's door. Her first solo show, "Woman of colour y otros clichés" is currently on display at Berlin's Weserhalle gallery, and this September, The Armory Show will host a solo showcase of Laís Amaral's paintings in collaboration with Los Angeles gallery M+B.
"It's always good to build bridges," says Ayedun. "I wouldn't be the gallerist I am without being an artist, and vice versa."