Elizabeth Fazzare: What is currently inspiring you?
Guo Pei: During the pandemic, I have been thinking more about human society and the meaning of life. I would say the inner strength of the human spirit is the inspiration for my recent works. As a designer, much of my inspiration comes from real life. The pandemic is a global challenge. People's love, courage, and dedication in the fight against it are common to all humans.
EF: How does couture excite you in a way that ready-to-wear fashion might not?
GP: Ready-to-wear originates from commercial needs, and it inevitably has to consider economic value. The meaning of haute couture lies in the expression of spirit and emotion. Through it, I can transform my knowledge of the world and my perception of life into physical existence and inspire people, which is challenging to achieve through ready-to-wear design.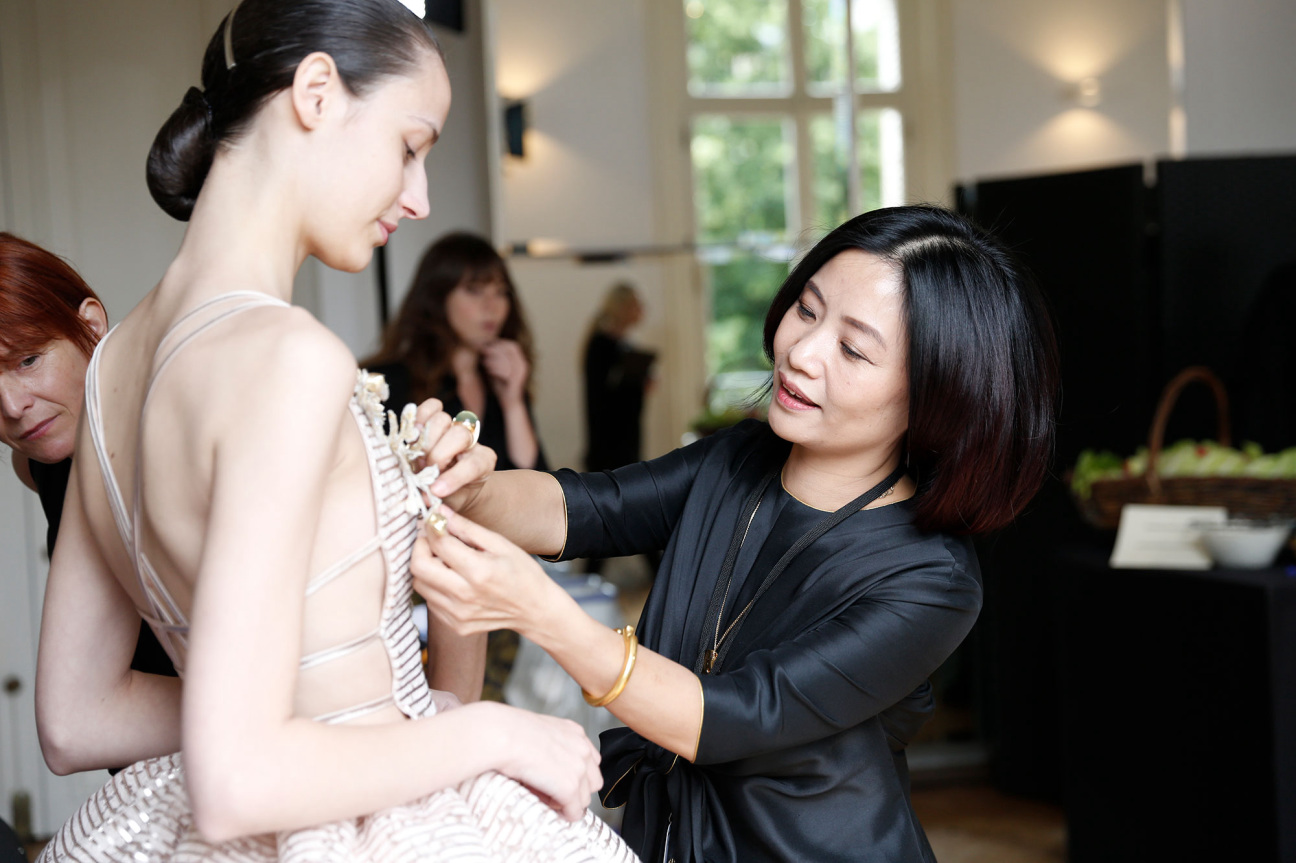 EF: Your work has put Chinese haute couture on the map. Do you see you see your pieces as having such a mission?
GP: My works come from my heart, and my heart is my reflection and reaction to the world and life. Traditional Chinese culture nurtured me, and this country continues to provide nourishment for me. Therefore, I am very honored and proud that people can experience the "Chinese taste" in my works, which I think is expressed naturally rather than added deliberately.
EF: What do you hope your pieces evoke in your fans?
GP: Love. All my works are born from love, and the power of love is what I want to convey.