Launching with his Fall Winter 2021 collection in stores, Givenchy Creative Director Matthew M. Williams employed a different kind of model. In collaboration with multimedia artist Ewan Macfarlane, installations of humanoid sculptures in motion—crouching, climbing and reaching—and clad in Givenchy fashion looks are being presented in select boutiques. Through their poses, the works express far more than a well-dressed mannequin could; they imbue a sense of emotion as they grasp, too, for the self-expression that clothing allows us.
"I've long admired Ewan's work, and these sculptures really speak to me because my process as a designer is always about finding the humanity in luxury," says Williams of the artistic project. "I'm always looking at the reality of the person who will bring the clothing to life: it should feel powerful and effortless, equal and joyful."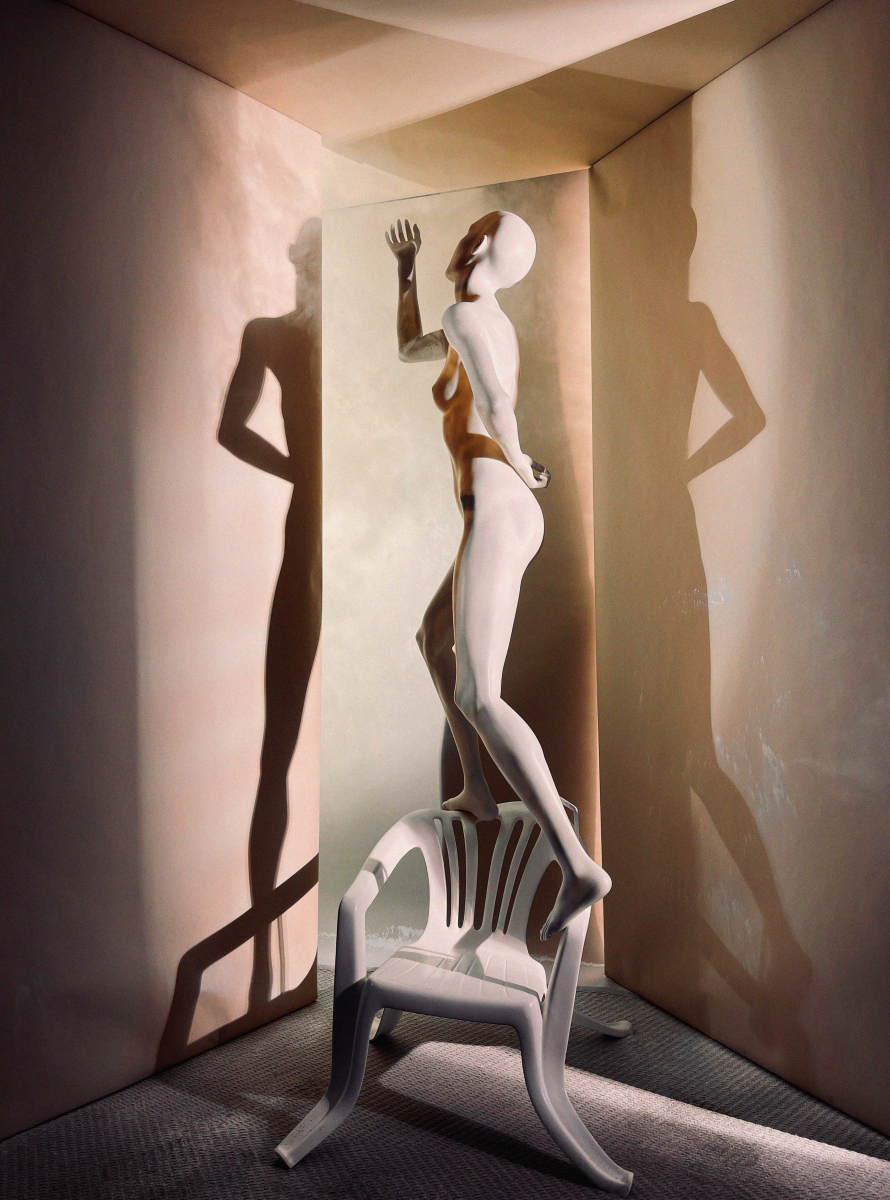 Posing on chairs, ladders, pedestals and high-tension wires, Macfarlane's sculptures catch the eye at a variety of sightlines, bringing a unique perspective to viewing the house's current collection of clothing and accessories for men and women. Blurring the lines between art and the interior architecture of the Givenchy stores in which they are situated, the works become one with their environment while also depicting the movements of the body in a life-like way.
Williams sees the artist's work for Givenchy too as a sort of conversation-starter about what fashion can do for one's self-esteem. "What someone wears should always portray who they are inside," the creative director explains of his vision. This collaboration brings that sentiment to life, he says, and sums: "I feel like the beauty of Ewan's work helps me convey that in a powerful and poetic way."