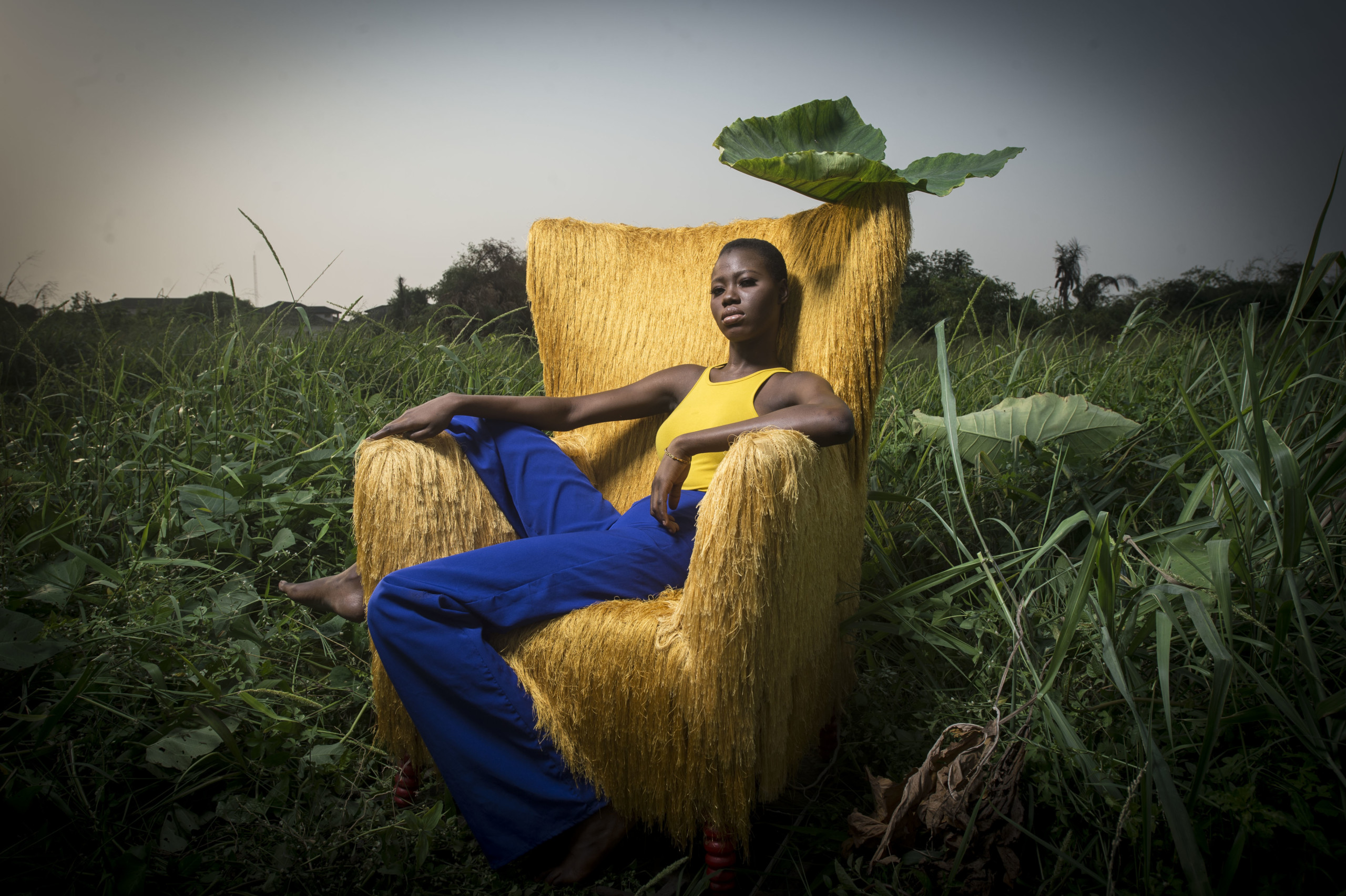 Over the last ten years, Nigeria has become a pin on the cultural world map. Burna Boy, Orange Culture and Victor Ehikhamenor are now household names for culture vultures everywhere, and its largest city, Lagos, is gaining a reputation as an incubator for new talent. This new international buzz was particularly inspiring to Lagos native Titi Ogufere.
"It became increasingly clear that though there was exciting design being produced across Africa and especially in Nigeria, there was little recognition of it," says the multihyphenate interior designer, product designer and overall Nigerian design advocate. "So I made it my mission to unite the community, harness talent and build industry to show the world the exciting, relevant work happening here." In 2007—pre-global hype—she founded the Interior Designers Association of Nigeria, the country's first professional design organization, with a goal to connect creatives in the industry and set design standards and eventually, a licensure program. In 2019, she began Design Week Lagos, its first official celebration of national design work and those making the best of the best.
This year, just as in music, art and fashion, it feels like the world is finally beginning to take notice of the breadth of design talent Ogufere has long championed, and rightfully so. A new Netflix documentary series, Made By Design, which was created by Ogufere and directed by Lagos-born, Emmy Award-winning filmmaker Abiola Matesun, is launching in conjunction with this year's current festival and highlighting a handful of Nigeria's rising star designers—including Tosin Oshinowo, Osaru Alile and Theo Lawson—who soon, too, should be household names. Rooted in traditions of exceptional craftsmanship but representing a full range of aesthetic variety, materials and conceptual ideas, the Nigerian design scene is one to watch.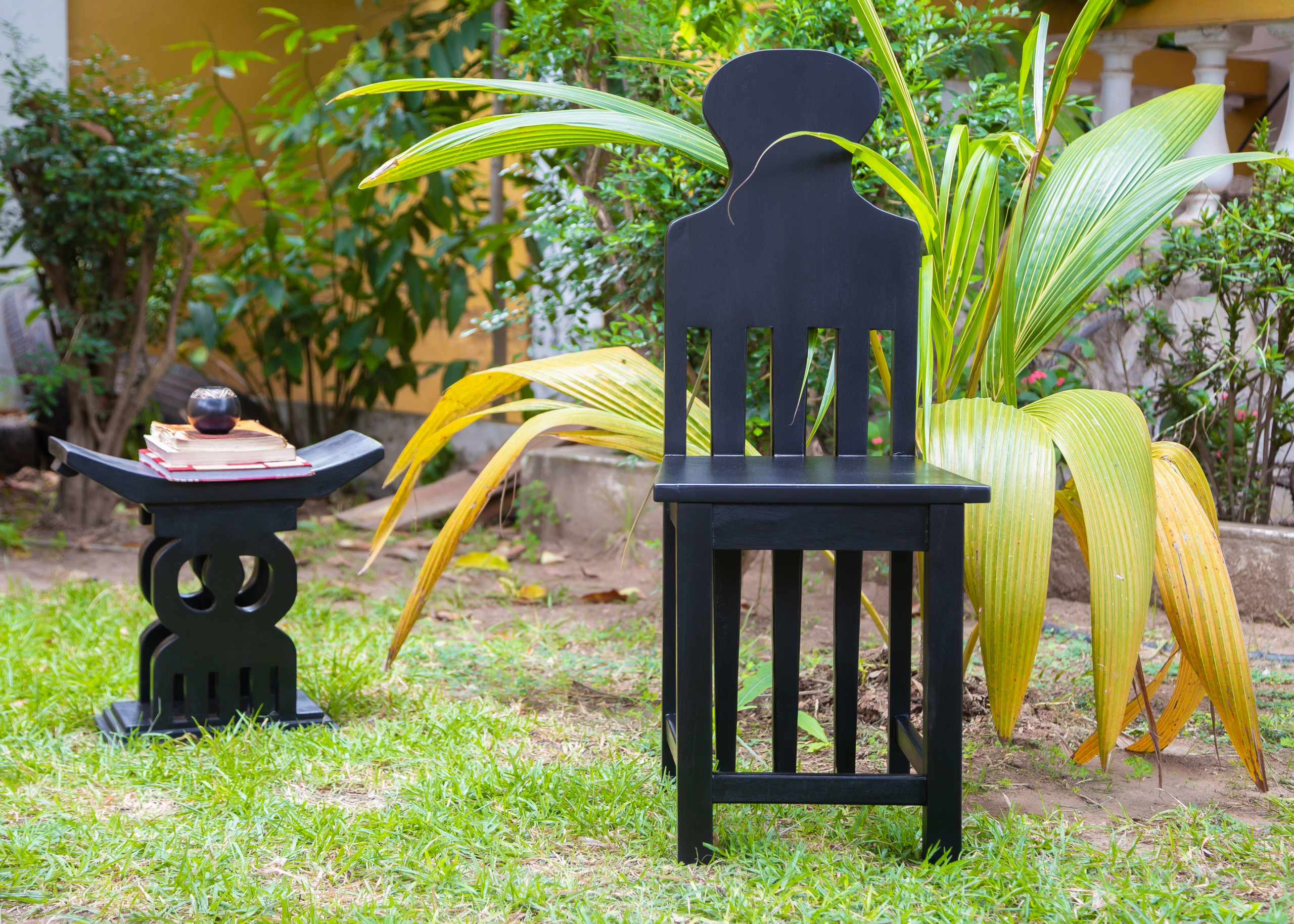 Their work is innovative, beautiful and fully deserving of recognition on an international level, but what also sets Nigerian design talents apart is the resilience with which they approach it. Designing in Nigeria is challenging in ways unfathomable to many of its global counterparts.
One of the fastest growing cities in the world, Lagos's population increases an average 275,000 people annually, and it is the most populous city on the African continent. However, at just 61 years old, Nigeria is still an emerging nation, and its current infrastructure is unable to support amenities for this growing citizenship that are considered essential to contemporary industry: a guaranteed 24-hour power grid, complex manufacturing systems and a middle-class population of skilled laborers.
What Nigeria does possess, however, is a rich artisan culture, drawn from traditional art of the more than 300 tribes, including Yoruba, Igbo, Ijaw, etc., living on its land pre-English colonization and learned from their master artists, and the dedication to innovation found in a place where an extreme wealth gap means that 40 percent the country lives below the poverty line and fights for daily survival while at the same time, the combined wealth of Nigeria's five richest men could end poverty for the entire nation with a single donation. Despite what could be major setbacks for any creative, the next generation of great contemporary Nigerian designers are those who attended colleges abroad and chose to return to their country to help promote change.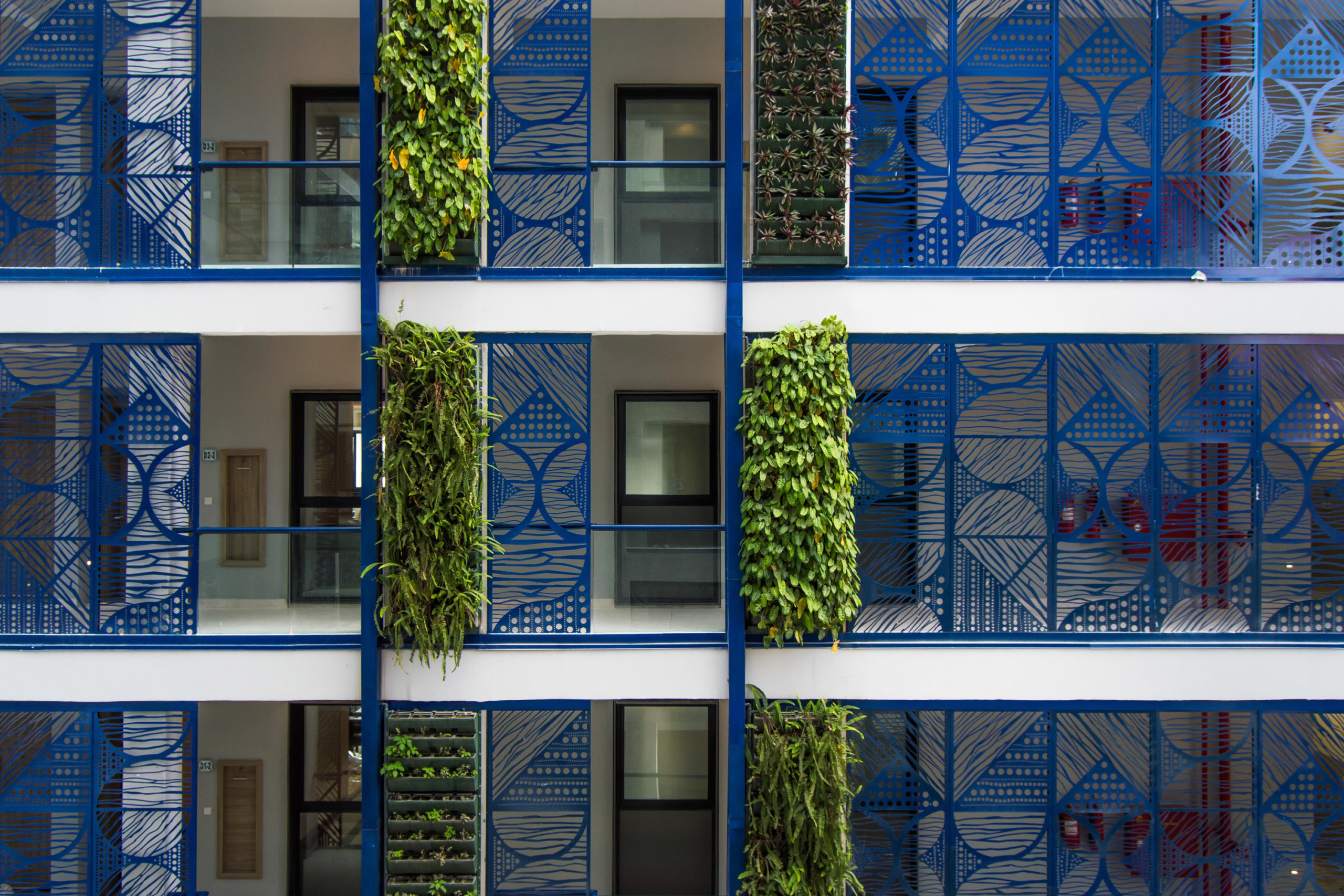 "If I had stayed in England like my peers," industrial designer Nifemi Marcus-Bello, a Lagos native and product design program graduate of the University of Leeds, admits sheepishly, "I know I could have had a much easier time at success in the design industry." Instead, he moved his family back to Africa and jumped into creating an open-source database of Nigerian manufacturers that helps him, and others, to make African design in Africa itself. His peers, like furniture designer Lani Adeoye, work directly with artisans and tradespeople to rework traditional crafts like weaving and metalwork as sleek, contemporary pieces. And still others, like architect Lawson, are working to push good design onto the agenda of the city government. After ten years arguing the validity of his proposal to transform Lagos's abandoned colonial prison into a public gathering space and arts complex to the powers that be, Lawson finally prevailed in 2010. Freedom Park, in the heart of downtown, is now one of the most exciting places to see a concert, grab a bite to eat and contemplate the history of the fraught nation.
In turn, the project has inspired an appetite for investment in other public cultural projects. Headed by Seun Oduwole, architecture firm SI.SA is renovating the John K. Randle Community Center pool a few blocks away and expanding its program to include a library, green roof and museum dedicated to Yoruba culture. Its design is an example of the building vocabulary today's Nigerian architects are exploring: as always, concrete structures (steel is an expensive commodity) but mixed with local clay and in the natural shades and geometric patterns found in traditional African art, and at the root of modernism itself. It's a push toward a design style more of the place, rather than the colonial copies previously lauded.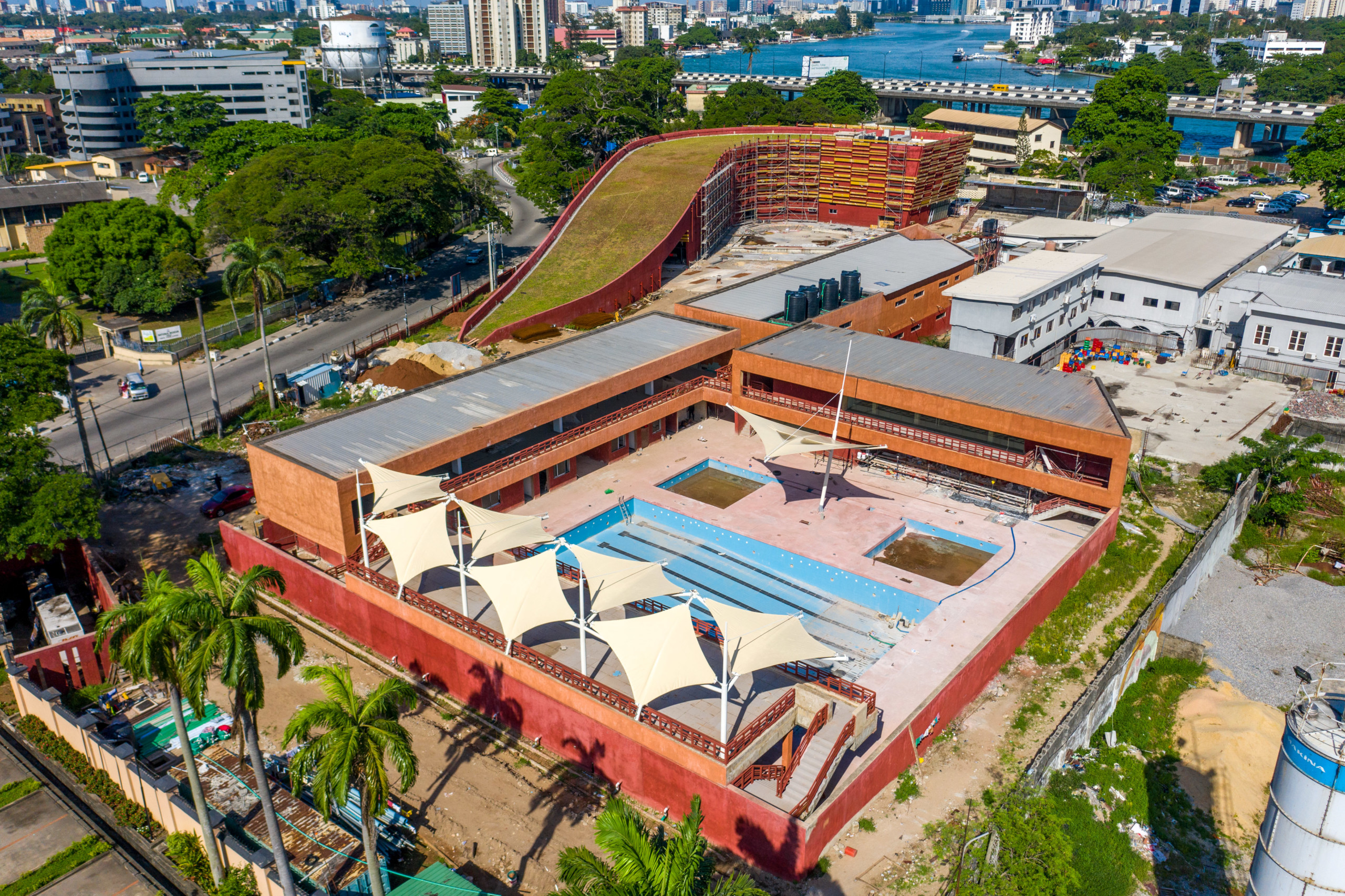 "Nigeria is a young nation, and our economic infrastructure is really influenced by colonialism—we are set up to export raw materials and import goods," explains Ogufere, noting that times are changing thanks to vanguard creatives, like the aforementioned, who choose to be on the front of building up its design scene and push for designs and materials sourced within the nation and on the greater African continent. "Creative production is not as easy here as it is in other global design capitals, and while that certainly presents many challenges, it also means that the work here is unique, because it is born of a creative process that requires near constant adaptation," she continues.
To Nigeria's rising designers, it's important that contemporary Nigerian design present a true vision of Nigerian traditions to an international audience. Gone are the days of passing off Dutch Ankara wax prints as "African" patterns. If non-native materials, fabrics or concepts are utilized, it is with intention and wit. A hotbed of creativity, the new Lagos design scene is presenting real beauty, functionality and innovation to the world.
Craving more culture? Sign up to receive the Cultured newsletter, a biweekly guide to what's new and what's next in art, architecture, design and more.