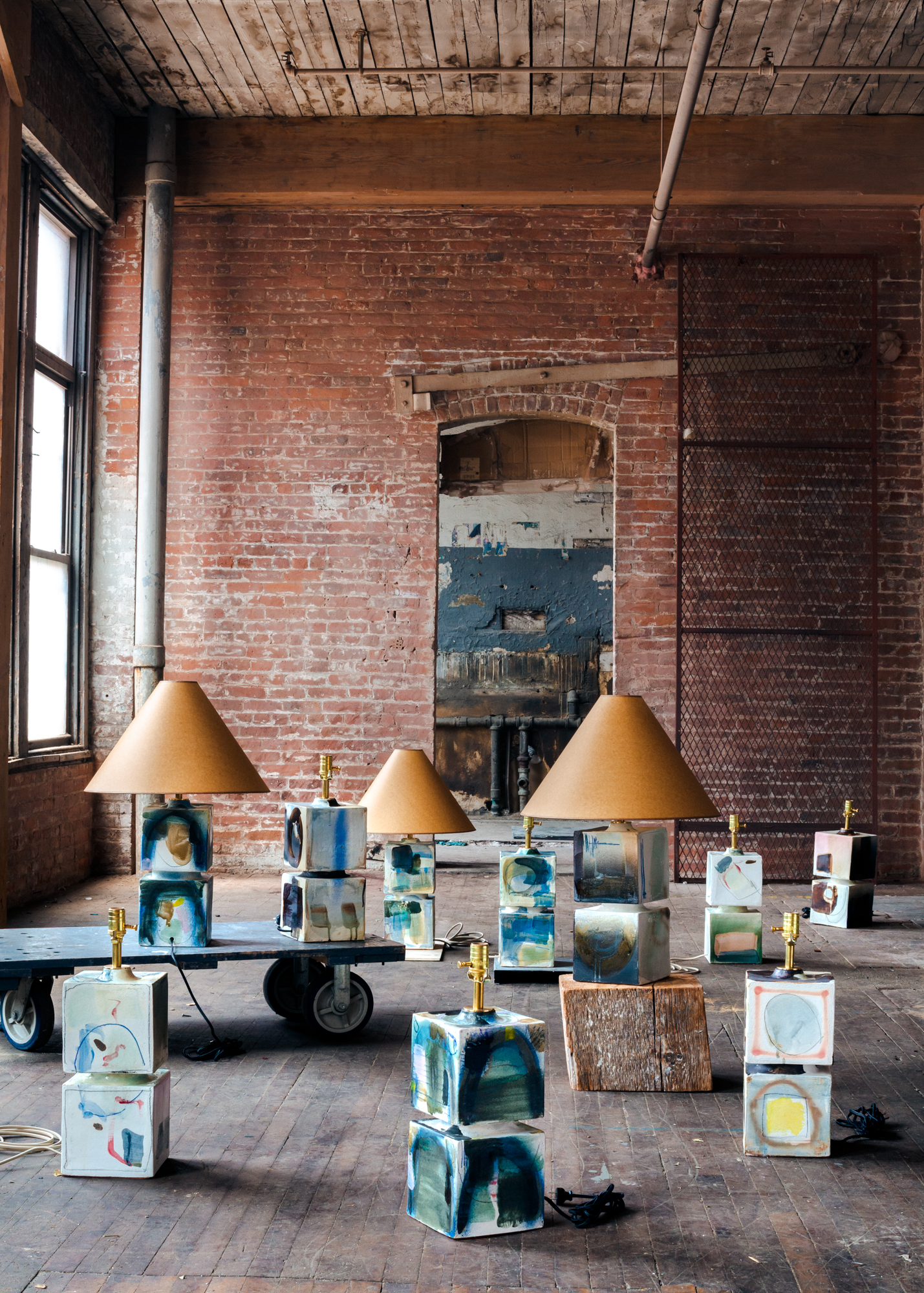 The process of making ceramic art is a labor of love, particularly for the amount of process it takes. After coiling, molding or sculpting the clay, the glazing process proceeds like an oil painting: layer by layer color, glazes and underglazes are applied, removed and mixed. In addition, the result is often a crapshoot: what goes into the kiln is certainly not what will come out and the brilliance (or subtlety) of hues are often only revealed post-firing. An uncertain art, a ceramics practice requires a lot of trust, both in self and technology.
When collaborating with another artist, then, the need for trust in the face of a certainly unpredictable outcome is ever more essential. Today, New York-based artists Danny Kaplan and Bruno Grizzo have launched a line of hand hewn table lamps that prove it. Each unique piece in the new Talis Cube lamp collection consists of a ceramic base by Kaplan and decoration in paint by Grizzo, reflecting its stratified creation and the ever-blurred lines between art and design.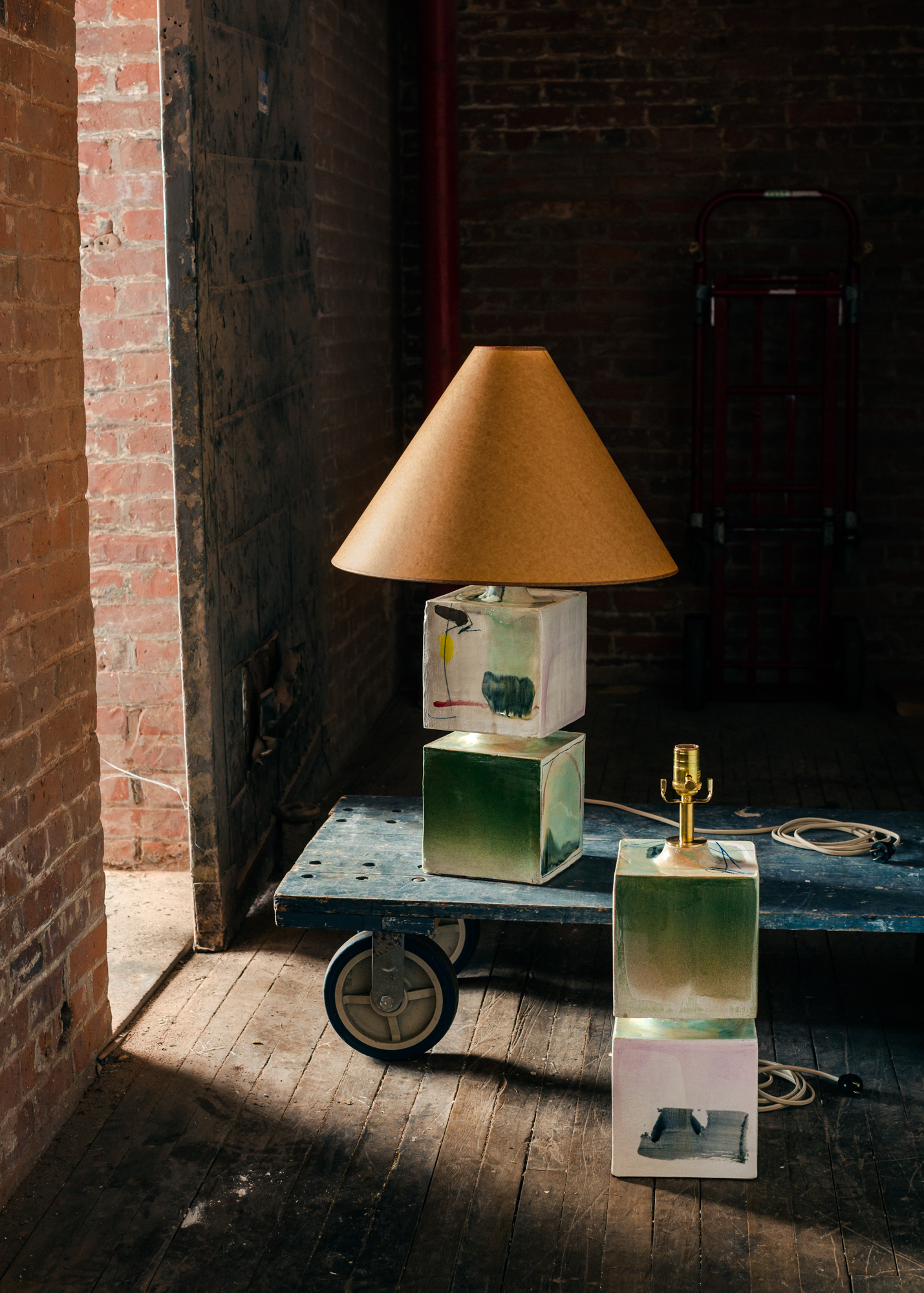 Longtime friends but first-time collaborators, Kaplan and Grizzo met in Long Island City, Queens when they were both working out of the same shared ceramics studio. Neither began their creative careers in the medium: Grizzo is an illustrator who worked in fashion design and then pivoted to clay while Kaplan is a former prop stylist who came to ceramics six years ago "as a distraction" from his work and fell in love with the exploration of form.
In this ten-lamp collection, the pair's work strikes a balance between geometry and softness. "The form of the lamps means that no matter where you look at them you have a completely different experience," says Kaplan who notes that he chose the stacked cubes shape for the bases because it "allows each side to be a canvas" for Grizzo's watercolor-like washes of abstractions in color and glazes, which were achieved after many firings. "In a lot of my work I try to combine architectural elements and organic connections," he adds. Brutalist architecture is a big inspiration for the artist who says that the lamps' square volumes were created using a slab process then "linked by a soft, almost bodily connector." The shades were also carefully chosen so as not to disrupt the sculpture beneath.
Most of Kaplan's own work is monochromatic as his focus is on three-dimensional composition. "The freedom that Bruno has with color, I'm not there yet," he admits, but is excited by the project's unexpected take. "Handing off forms, I had this feeling of complete trust in him and complete fear of the unknown, which is inherent in this practice," he says of their ultimately symbiotic relationship. "Ceramics really teaches you patience and the art of letting go."
Craving more culture? Sign up to receive the Cultured newsletter, a biweekly guide to what's new and what's next in art, architecture, design and more.