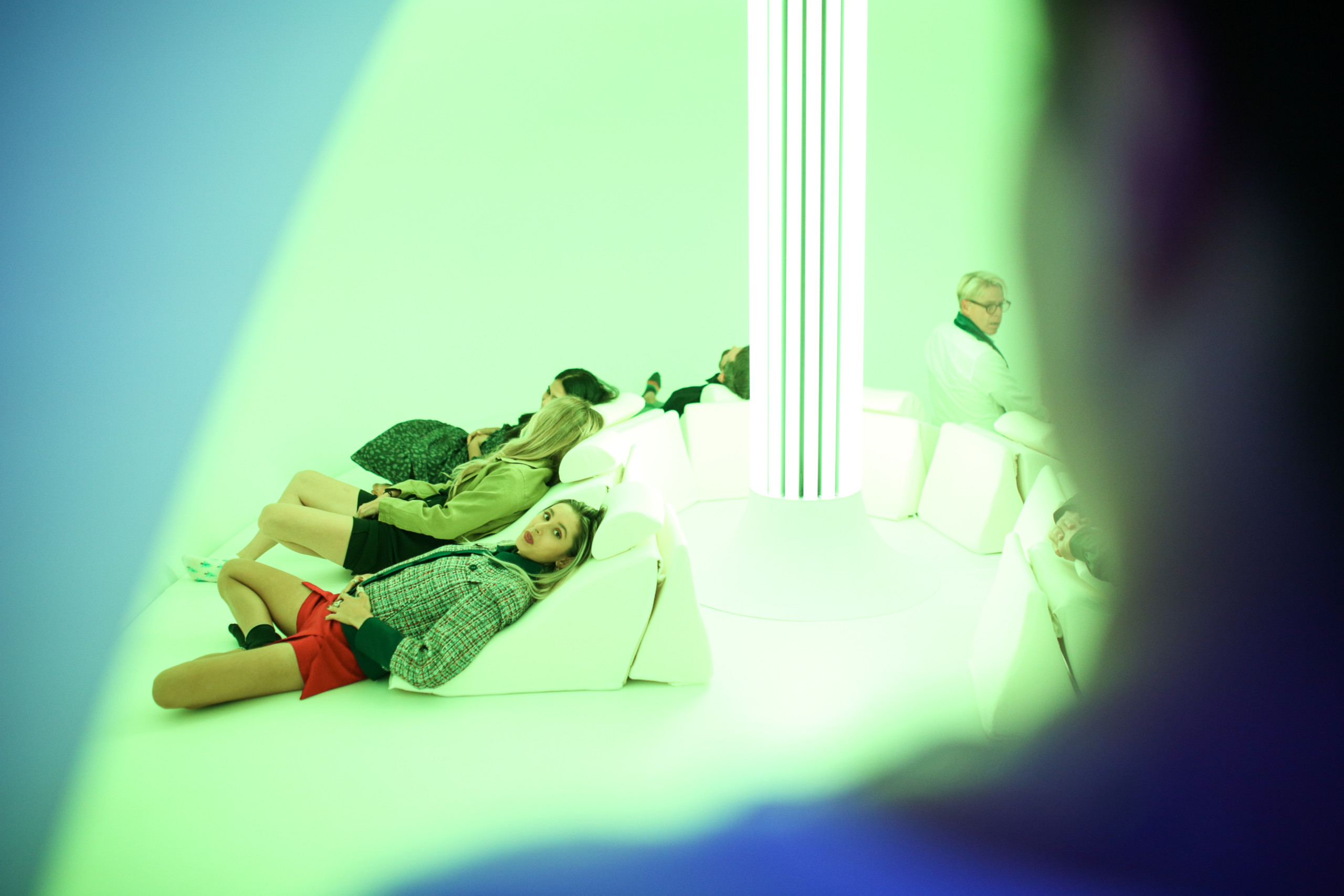 On Thursday night in Venice, California, Cultured teamed up with Chromasonic for an immersive light and sound experience that allows participants to feel a radical state of presence. Chromasonic's three founding artists—Johannes Girardoni, Orpheo McCord and Joel Shearer—joined forces in 2018 to inspire expanded states of awareness and encourage connection to self and beyond.
Girardoni is an installation artist whose work explores the relationships between augmented perception and what is natural, through light, material and structure. His work has been shown worldwide in museums and galleries such as the Ludwig Museum in Germany, The Harvard Art Museum in Massachusetts as well as the Austrian Cultural Forum in New York and featured at the 54th Venice Biennale. McCord, one of the founding members of rock band Edward Sharpe and the Magnetic Zeros, combines his musical background with his research into non-ordinary states of consciousness to develop a one-of-a-kind sonic palette to facilitate them. Shearer also comes from a musical background and has been working with some of music's biggest names for the last 20 years. His unique approach to the guitar has ultimately led him to create ambient soundscapes that are extremely emotive. His work pairs his musical experience with the exploration of the somatic effect of vibration and frequency.
As guests arrived, they were led into Chromasonic's Satellite One light and sound immersion. The night continued next door in the Chromasonic HQ workshop. During the cocktail hour, The Lost Explorer Mezcal greeted guests with the color-changing Chromarita and mezcal tastings. Foodshop prepared a rustic, delectable family-style meal that was paired with wines from Saison Cellar.
The creative space was filled with conversations inspired by experiences inside Satellite One and guests were not shy about what they saw, what they heard and how they felt. The event celebrated Chromasonic's first public foray and visitors are now welcome to sign up for a session at chromasonic.com. The evening was marked by enlightened ideas, human connection and hope for days filled with less screen time and more amplified awareness.
Craving more culture? Sign up to receive the Cultured newsletter, a biweekly guide to what's new and what's next in art, architecture, design and more.