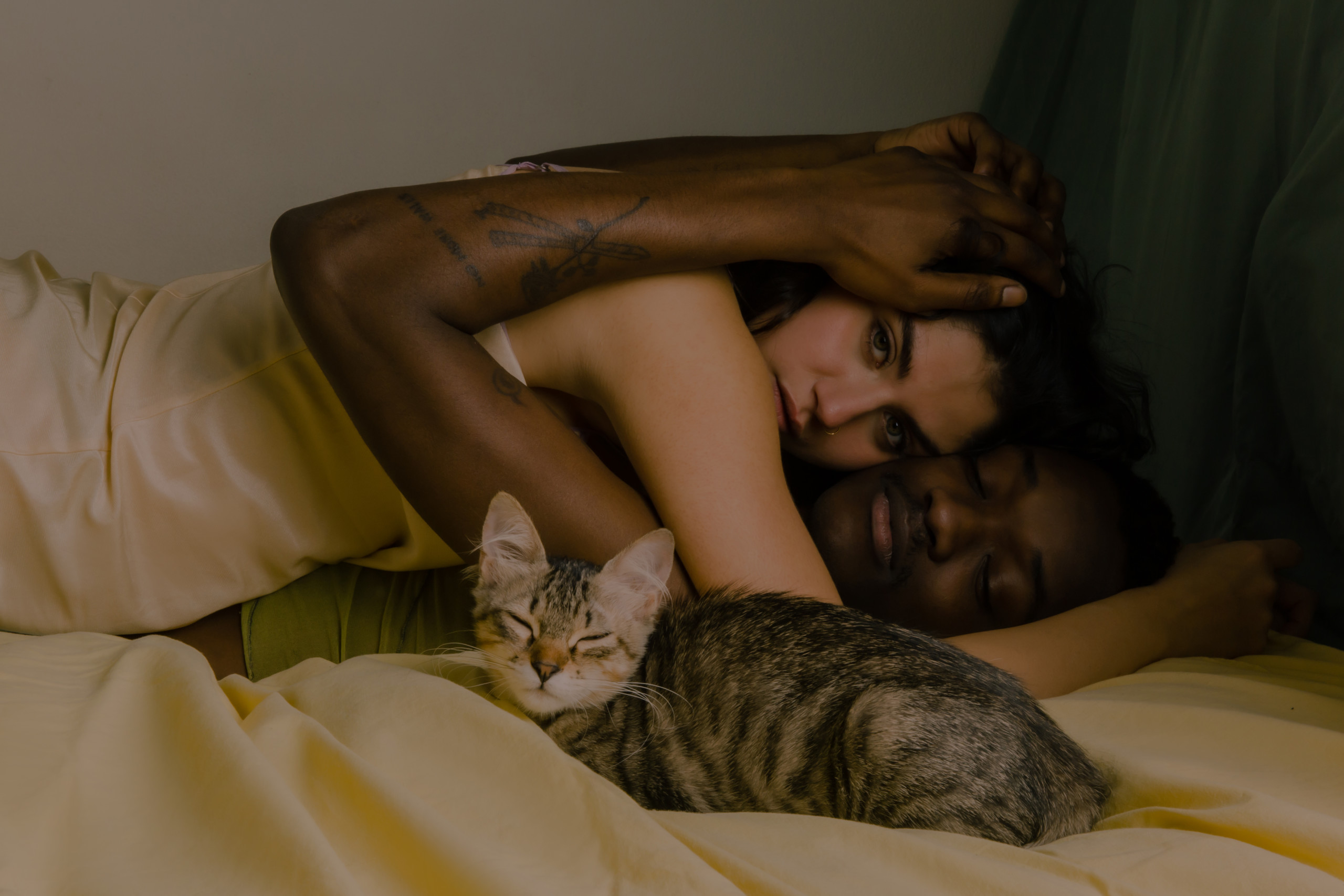 Let's rethink the assumption that condoms reduce pleasure. "You can actually have enhanced pleasure if you're not shame-spiraling after a hookup," suggests Berkeley Poole, creative director of the new condom company Jems. "Or if communicating about wearing a condom in the first place starts a conversation that expands to what turns you on and off." Conversation, according to Poole, is a big part of what the creators of Jems are hoping to spark with their condoms: "Sex is one of the most universal human experiences and we don't talk about it, as a culture, or we don't talk about it openly."
Canada-based Jems is part of a new wave of women-led sexual wellness companies trying to change that stigma with design-forward reboots of adult products. It's doing for condoms what brands like Unbound and Goop have done for sex toys—creating something chic you won't feel sheepish about leaving out on your nightstand. And with its focus on simple ingredients—just natural latex and silicone lube—transparently presented, Jems feels akin to The Honey Pot, which has similarly revolutionized feminine hygiene products like tampons and personal lubricant.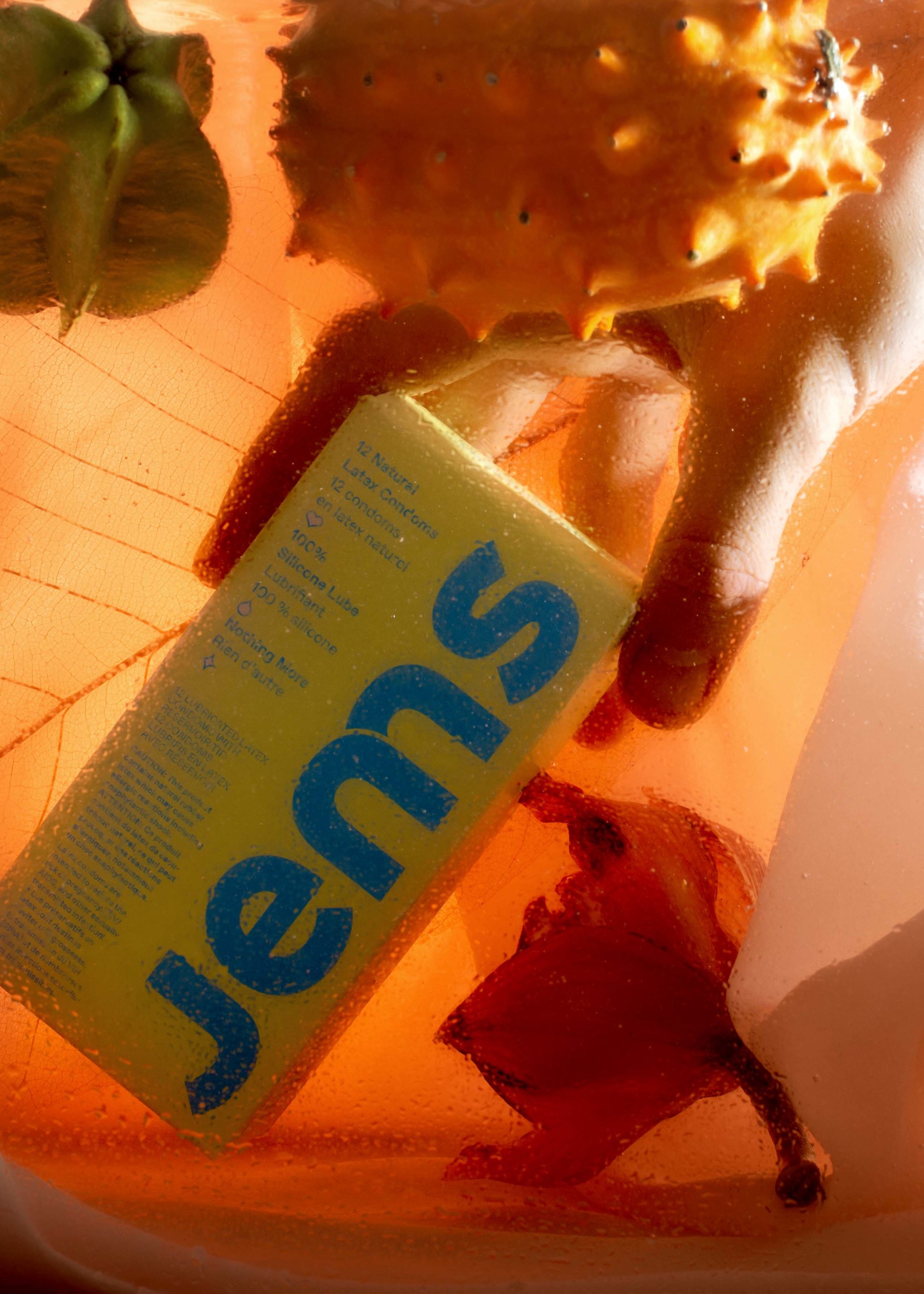 Jems co-founder Whitney Geller explains that the inspiration to redesign the condom came to her between pregnancies when she was in need of birth control and, browsing boxes of Trojans and Durexs at the drugstore, realized none of the packages had any of the ingredients listed. "It's also just an embarrassing product with an embarrassing package emblematic of toxic masculinity," she adds, emphasizing what her team is aspiring to change. "We want to shift the narrative so it's a part of your everyday life, like buying lip gloss."
One way Jems is changing the story is through publishing educational editorial content that talks about consent, boundaries, pleasure and play, facilitating a more expansive dialogue than that which most of us got in sex ed, with its reductive warnings about babies and diseases. On their website they feature holistic-minded interviews with polymaths and change makers like Cecilia Gentili, founder of Transgender Equity Consulting and an actress on Pose. On Instagram you can get a sense of their lush and inclusive vision of sexuality via photo editorials—soft, intimate couples portraits by Alessia Gunawan and wet, juicy product shots by Alex Paganelli. Jems also collaborated with artist Michael the III to create a surreal reimagining of the condom how-to manual. "It's so heteronormative how these instructions have been written in the past," Geller notes. "Things like this we've loved to flip on their head, and make them not like medicine going down but fun and accessible."
In spite of this sophisticated, creative approach, Jems is committed to making sure the product is not more expensive than your average rubber. "We don't want it to be a premium product that's exclusionary," affirms Geller. And in addition to values like inclusivity and transparency, Jems is championing vulnerability and tenderness. "Emotions have not been a part of how pornography and other media tells us how to have sex," Poole acknowledges. "But sex is not an act in isolation, it's an experience that mind, body and spirit are all a part of."
Craving more culture? Sign up to receive the Cultured newsletter, a biweekly guide to what's new and what's next in art, architecture, design and more.