Long before flotillas of mega yachts and cruise ships swarmed the Venice canals, the city endured countless naval sieges and enemy landings. It was the center of the universe after all—a lynchpin connecting empire to empire. This critical juncture in the plumbing of a growing world was a dream come to life for the merchants who became rich off of its star-crossed geography. As commerce flourished, they transformed Venice into a bourgeois fantasyland where each function and trade received its own island. Burano for lace. Murano for glass. The slipper-footed Venetians were able to preserve their hoard for centuries thanks to the same ingenuity that let them craft a paradise out of a lagoon.
The particulars of these achievements— which included growing trees into the shape of ship parts—can be studied closely at the Museo Storico Navale di Venezia. It was my seventh trip to the city by the time I learned about this unmissable institution. Venice rewards recidivism; as soon as you think you know it all, another wonder appears. A church you can boat under. A club that still lets you smoke inside. A family restaurant hidden in a semi-decommissioned private airport. A painting to make you cry. A runway show in a shipyard. The Arsenale, where one finds the Museo Storico Navale di Venezia, is best known today as home base for the Venice art and architecture biennales, but this summer, the historic hub became the stage for another kind of spectacle: Valentino's haute couture show. It turns out the Rome-born Creative Director Pierpaolo Piccioli harbors an affinity for Venice. "I saw the finale in my mind almost a year ago, and it was in Venice," Piccioli says. "I knew it from day one. Of course the liaison between Venice and art has something to do with it, but it wasn't just that. The place we chose, the Gaggiandre, is historically recognized to be one of the places where the mastery of Italian craftsmanship did unbelievable things, and on top of that Venice is truly a magical place." The improbable technological imagination and dedication to craft that first brought Venice to life is what makes the city special to Piccioli— perhaps because these are qualities that he and the city have in common.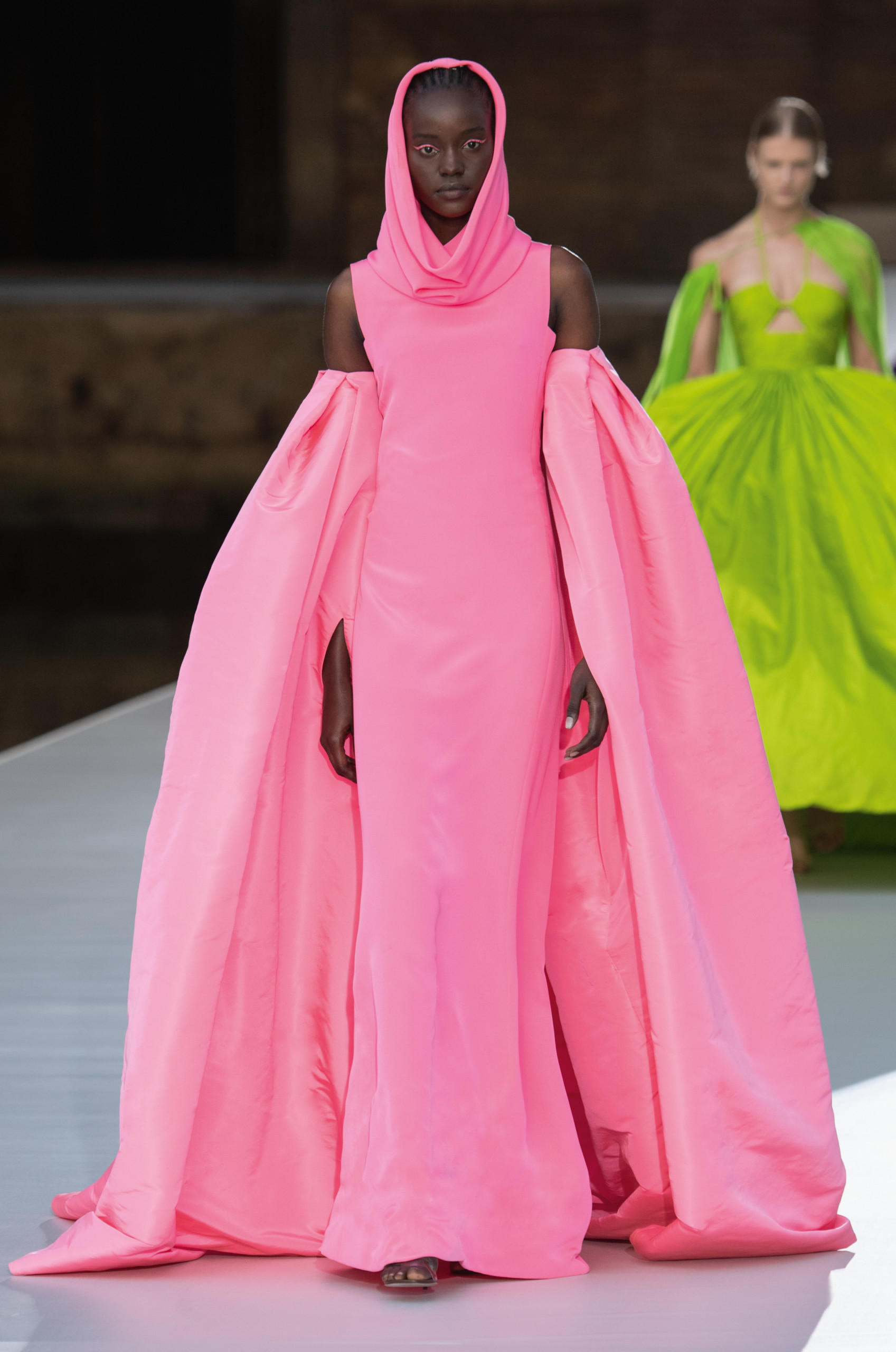 Piccioli, like the Venetian navy in the 15th and 16th centuries, revels in the slow burn. Not born into means, they both have weaponized inexhaustible imaginations to tackle their obstacles. They have focused on big-picture gains rather than singular victories. The story of Piccioli's ascension to the seat of Valentino does not read like the limp wave of nepotism nor a pre-packaged scheme by a groomer, but rather a hands on education through the world's most prestigious fashion houses, starting with an internship at Brunello Cucinelli.
Since stepping out on his own, the designer has consistently produced unabashedly beautiful attire that, while not always made in the velvet-rope aesthetic of the house's namesake, shares Valentino's passion for the exquisite and the cosmopolitan. Piccioli's reign at Valentino garners fashion favor on all sides and from critics like Vanessa Friedman, Robin Givhan and Hamish Bowles. After the Venice Haute Couture show, for instance, Bowles wrote that Piccioli's rainbow finale brought him to tears in his requested white ensemble. In Friedman's review in The New York Times she declared: "[Mr. Piccioli] is the best colorist since Yves Saint Laurent," a trait which she claimed was "on full display" in addition to "his throwaway elegance, and his generosity."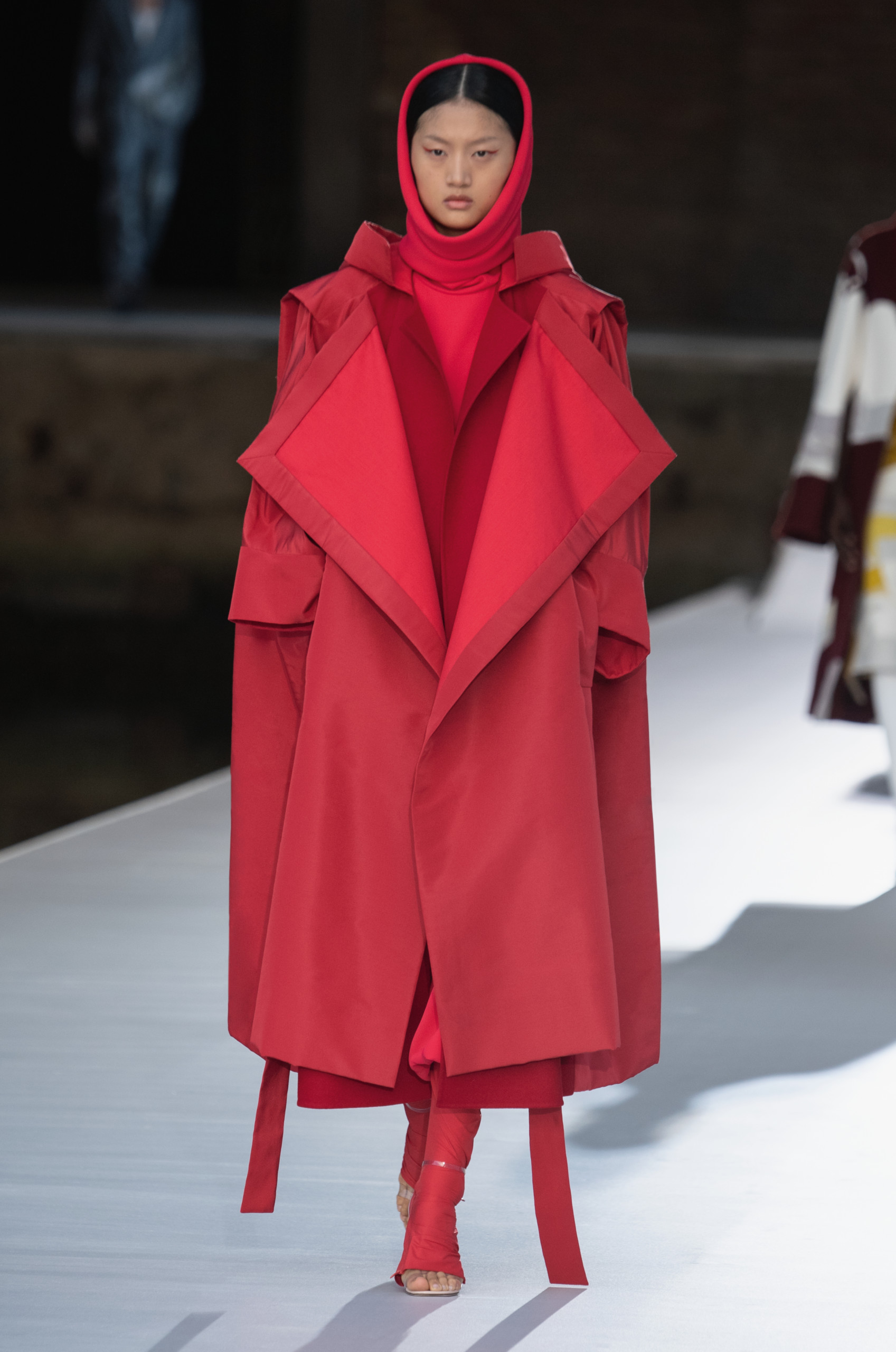 In a way, Friedman's assessment is the ultimate compliment for the designer, who considers color essential to how he operates. "Colors are an obsession," he says. "I can't really tell where all of this comes from, it's something maybe instinctive, that has to do with my inheritance as an Italian, soaking up art even when I didn't know I was learning something. A passive knowledge of beauty that turned into an urge for expression maybe. What I know is that colors resonate with everything I do or think." The Venice show seemed to get everyone else vibrating on this wavelength with its unending parade of hues from acid lemons to royal purples.
Perhaps Piccioli is, as he suggests, blessed with a talent for an art osmosis that allows him to take in the everyday and tap into its sublime nature. It's as if he not only has a way of harvesting the psychedelic potential of the dormant magic inside every living thing, but an ability to share his findings with the world. Piccioli hastened the process for this summer's haute couture show, or rather pursued it on more active terms, by entering into dialogue with over 10 different fine artists including Francis Offman, Katrin Bremermann, Luca Coser and Kerstin Brätsch. The idea was that Piccioli would work alongside curator Gianluigi Ricuperati to submerge himself in multiple aesthetic dialogues from which he could pull different threads and tie new knots. The resulting group features a heady mix of abstraction and figuration, both of which were visible in the final garments. James Nares's one-stroke wonders adorned a cape, while Alessandro Teoldi''s layered hands patched together to assemble the hills of a voluminous gown.
The range Piccioli inhabits is undoubtedly what makes his world so compelling. He's able to play with the idiosyncrasies of others like a painter might use a brush. His enthusiasm for the creativity of his collaborators hints towards another quality of Piccioli's: his sincere affection for people. He holds an almost childlike excitement for the potential of others, and hopes his garments can pass this sentiment along to the wearer. "Humanity has a lot to offer, and we need to broaden the spectrum of our vision," he says. "The more diversity we get to know, the better; the more voices we give space to, the better."
Diversity, in this case, represents an openness to ideas from all directions. It is the same mindset that allowed Venice to assemble itself from all the enterprising individuals that made its shallow waters home. It is also this kind of thinking that has enabled Piccioli to learn from mistakes. For instance, in 2015, Piccioli and his then co-creative director Maria Grazia Chiuri's Africa-inspired show drew deserved criticism for its touristic appropriation. That Valentino stands worlds apart from the one Piccioli is now in the midst of manifesting. In Robin Givhan's 2020 profile for The Washington Post Magazine she noted: "In three years, Piccioli had moved from parachuting into Africa and mining it for inspiration to simply welcoming Black women into a world that he has always loved." Givhan here was speaking about a 2019 haute couture show where Piccioli made the focus casting Black femmes—something that he has continued to do ever since.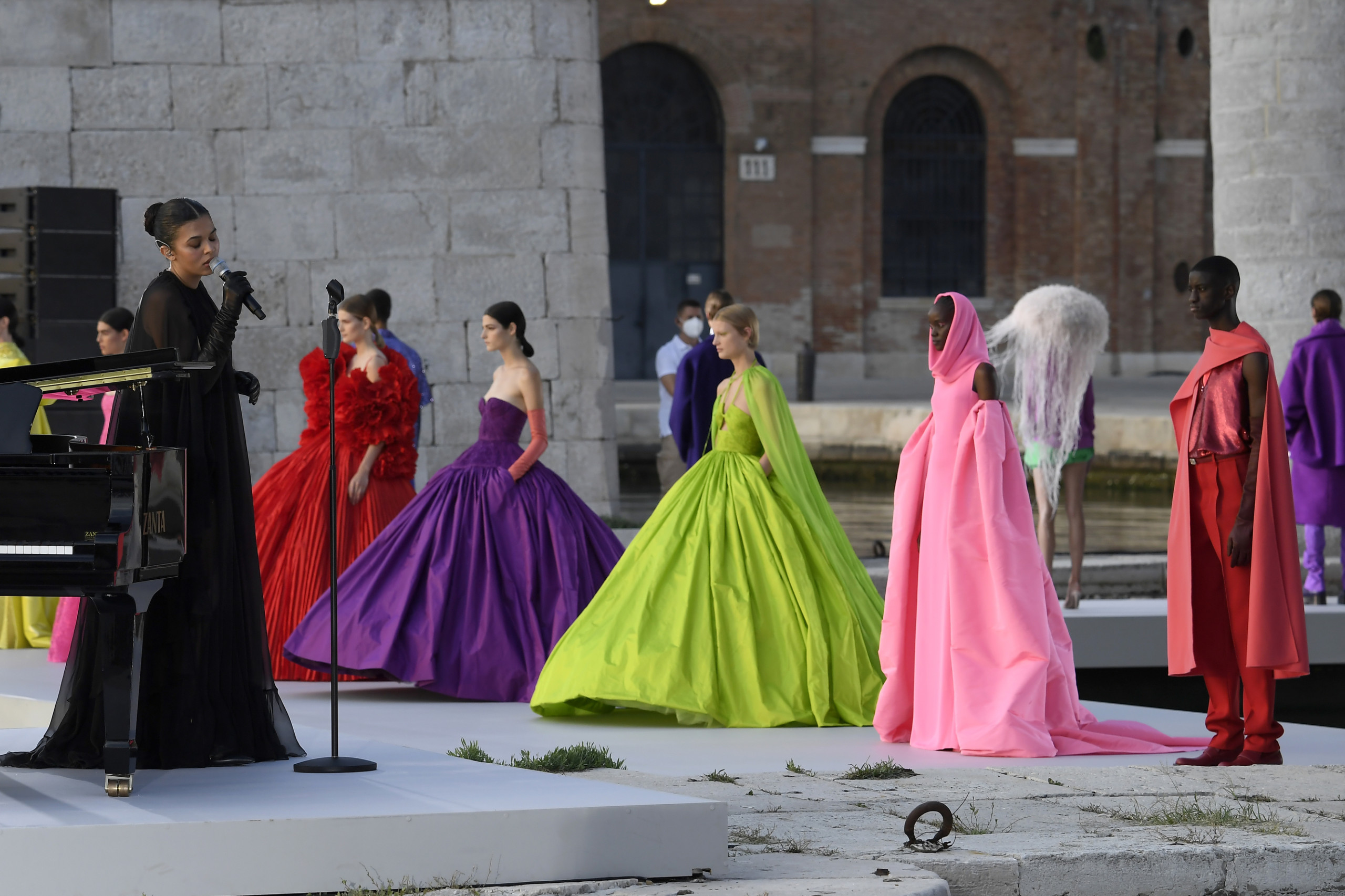 Slow progress is not something that fashion often talks about because it's not particularly glamorous or newsworthy, but Piccioli breaks this rule. His movements, perhaps drowned out in the 2010s by the jokes and kitschy revivalism of Alessandro Michele and Demna Gvasalia, now feel centered in a new way. The practical, minimal, effortless figure is rising again on the heels of New Bottega, Phoebe Philo's return and a new suite of independent brands like Commission and Kwaidan Editions. Piccioli feels like a forefather to this trend—a tailor working diligently through the ruckus towards the sincere.
This September, Piccioli will debut his SS22 collection. There were no hints to be given when we spoke, though he discussed it as if the clothes themselves were simply a vehicle for something grander. "In the future, I will be radically working on what I like, surrounded by the people I love and trust. I will keep on using my voice to share my vision and my values, so no predictions or hopes of any sort," he says. "I think that the best thing we can all do for our future is to do whatever we were doing before, but better; much, much better."
Craving more culture? Sign up to receive the Cultured newsletter, a biweekly guide to what's new and what's next in art, architecture, design and more.