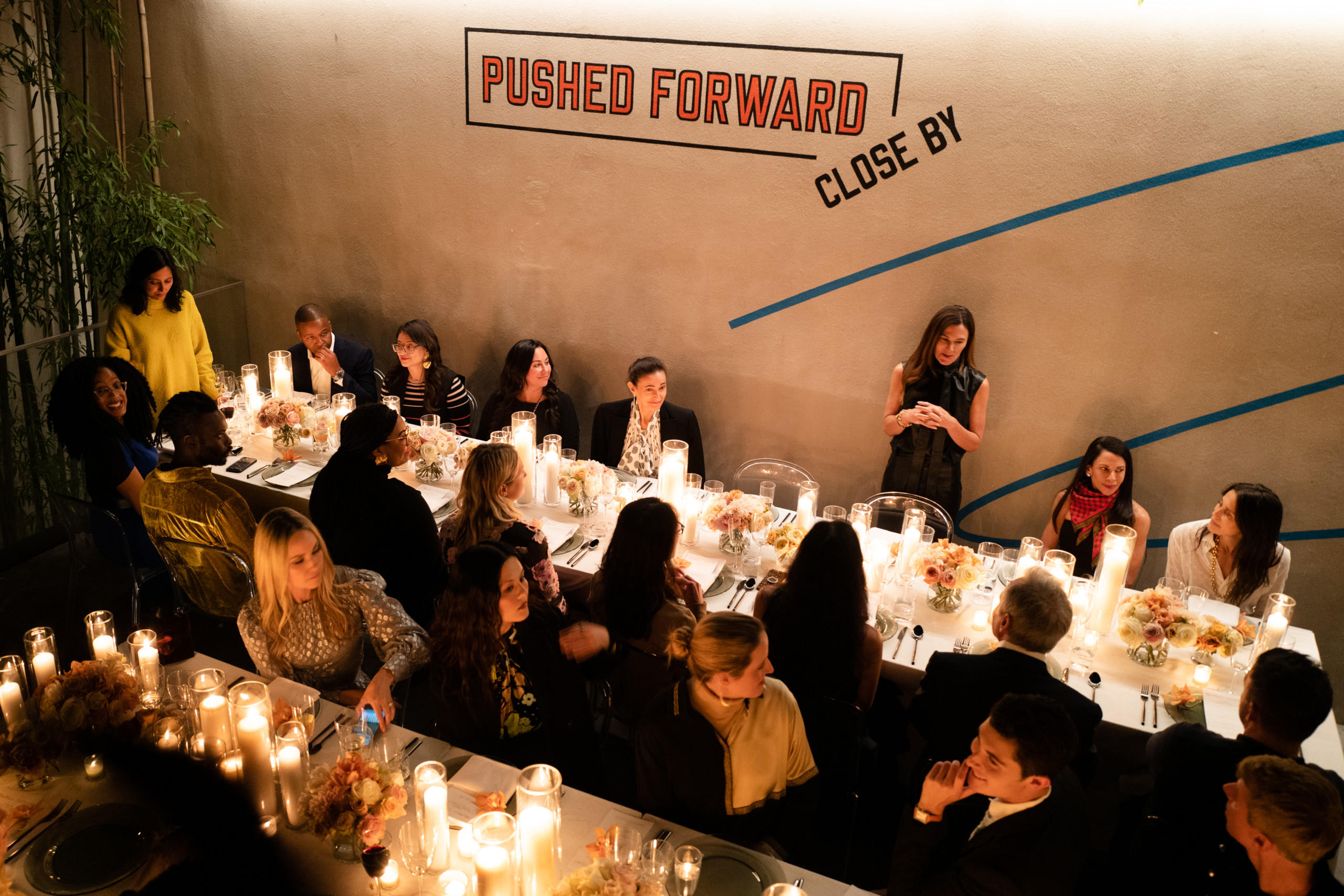 Last night, in the New York townhouse courtyard of art collectors Erin and Paul Pariser, a festive bouquet of string lights illuminated Max Mara and Cultured magazine's celebration of the fashion house's 70th anniversary and launch of the magazine's fall issue. The al fresco candlelit dinner took place under a watchful and punctuating Nick van Woert sculpture.
Notable guests including art dealer Jeanne Greenberg, author and activist Rachel Cargle, director of the Whitney Museum of American Art director Adam Weinberg, photographer Gillian Laub and artists Sophie Elgort and Tunji Adenyi-Jones weaved through displays of Max Mara's iconic coats before descending the bronze staircase to two parallel dinner tables, adorned with pastel roses. A delicious multi-course meal by chef Catherine Rojas was paired with wine by Newton Vineyard and champagne by Ruinart.
Craving more culture? Sign up to receive the Cultured newsletter, a biweekly guide to what's new and what's next in art, architecture, design and more.