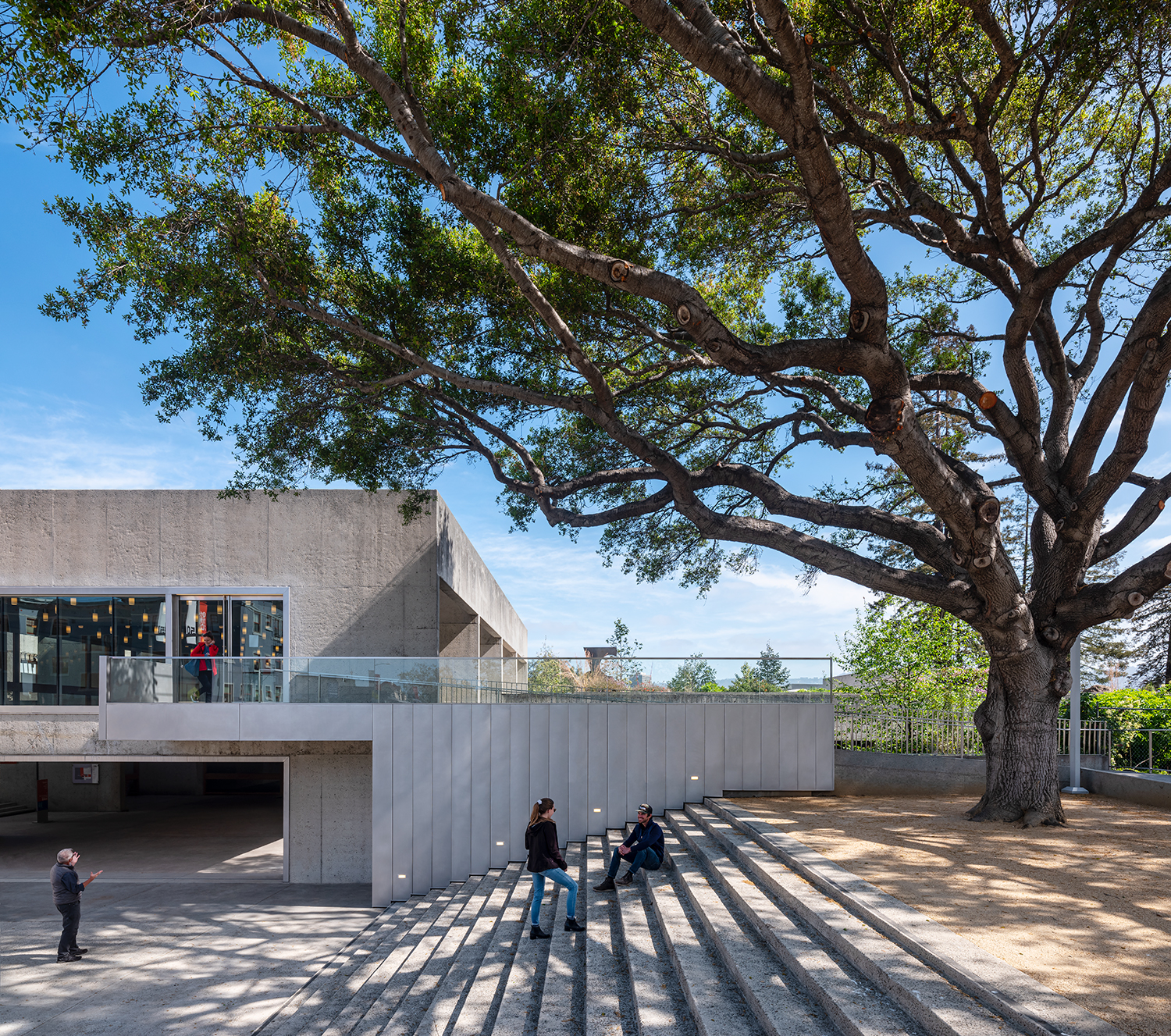 Trained as a landscape architect, but also as an architect, an urbanist and an artist, Walter Hood is more concerned with the cultural terrain than the natural one. Oakland-based Hood, 63, who doubles as a professor at the University of California, Berkeley, finds it difficult to disentangle any given project from the social forces that surround it.
Asked about the responsibilities of the landscape architect in the present moment, he replies, "When we're talking landscape in this country, from the beginning, when we talk about landscape it's political. I mean, where we live in a post-colonial sort of landscape."
The land itself, he contends, is "highly politicized." So too the landscape. If you look at the projects that Hood Design Studio has done over the years, many of them don't appear to be freighted with meaning. A plaza next to the Broad Museum in Los Angeles is made verdant by transplanted olive trees. A redesign of the Oakland Museum of California's gardens is deferential to the modernist style of the original. If these projects have a political message, it isn't obvious.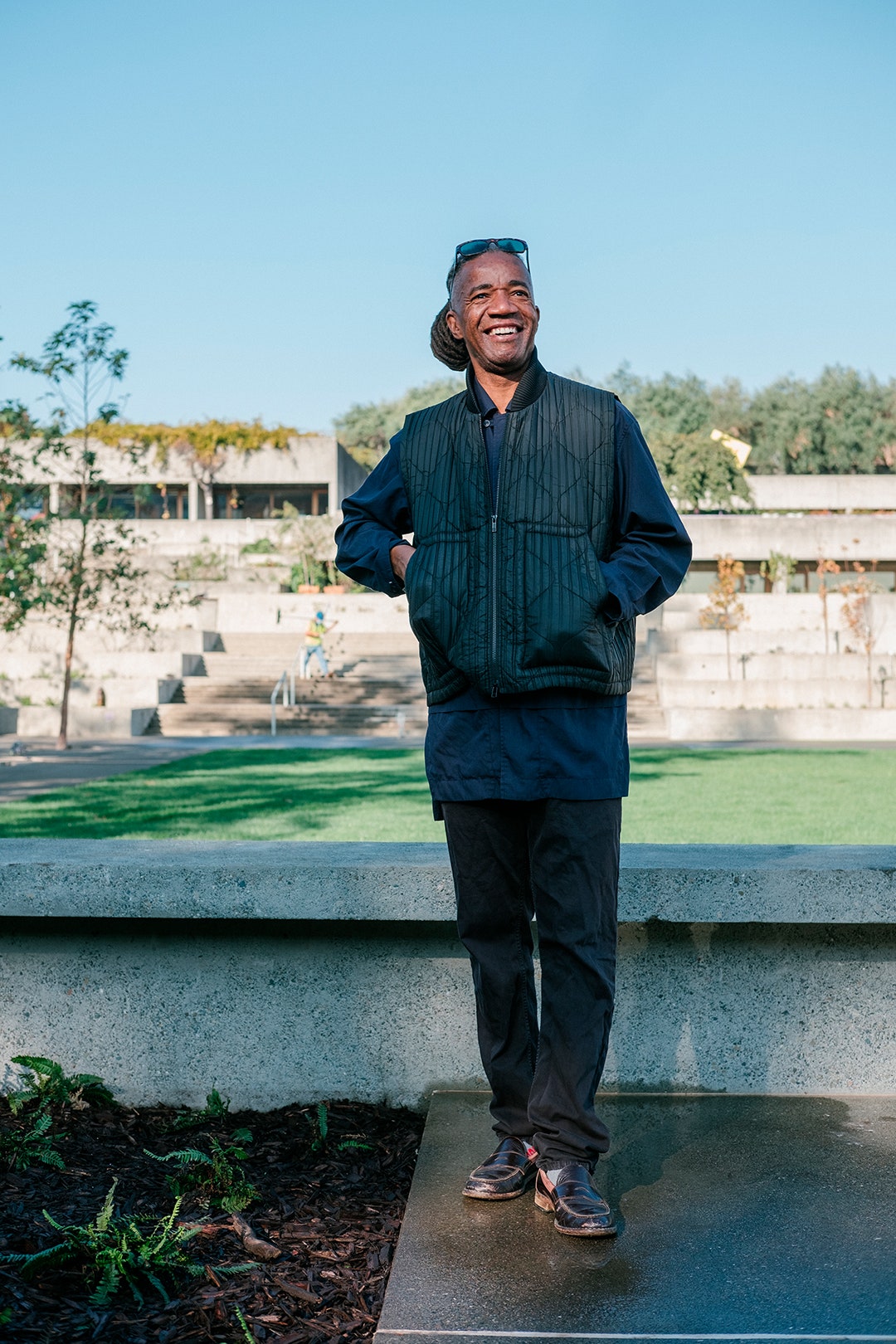 On the other hand, Hood's contribution to the Museum of Modern Art's recent exhibition "Reconstructions: Architecture and Blackness in America" proposed to revamp San Pablo Avenue in Oakland by building ten ebony high rises, each embodying an ideal from a 1966 Black Panther manifesto. And a project Hood is designing in Jacksonville, Florida, is called Lift Ev'ry Voice and Sing Park. It's named for a song often considered the Black national anthem. The park marks the birthplace of its composers. Renderings show a landscape that is almost a pictogram of the song, an amphitheater with an upward tilt that appears to be supported by giant, pre-cast concrete letters spelling out the title. "There are certain projects where you don't even want to try to create ambiguity," notes Hood.
Essentially, Hood doesn't believe that his profession—any of his professions—can solve problems that are beyond the reach of society as a whole. "I'm trying to write a piece right now, a couple of thousand words on public space," he says. "And I'm just at a loss. You know, our democracy is so damaged at this point that we just can't agree on things collectively, which means then that there's a large part of our society that just gets left out, that knows we don't have any resources or answers for them."
Craving more culture? Sign up to receive the Cultured newsletter, a biweekly guide to what's new and what's next in art, architecture, design and more.