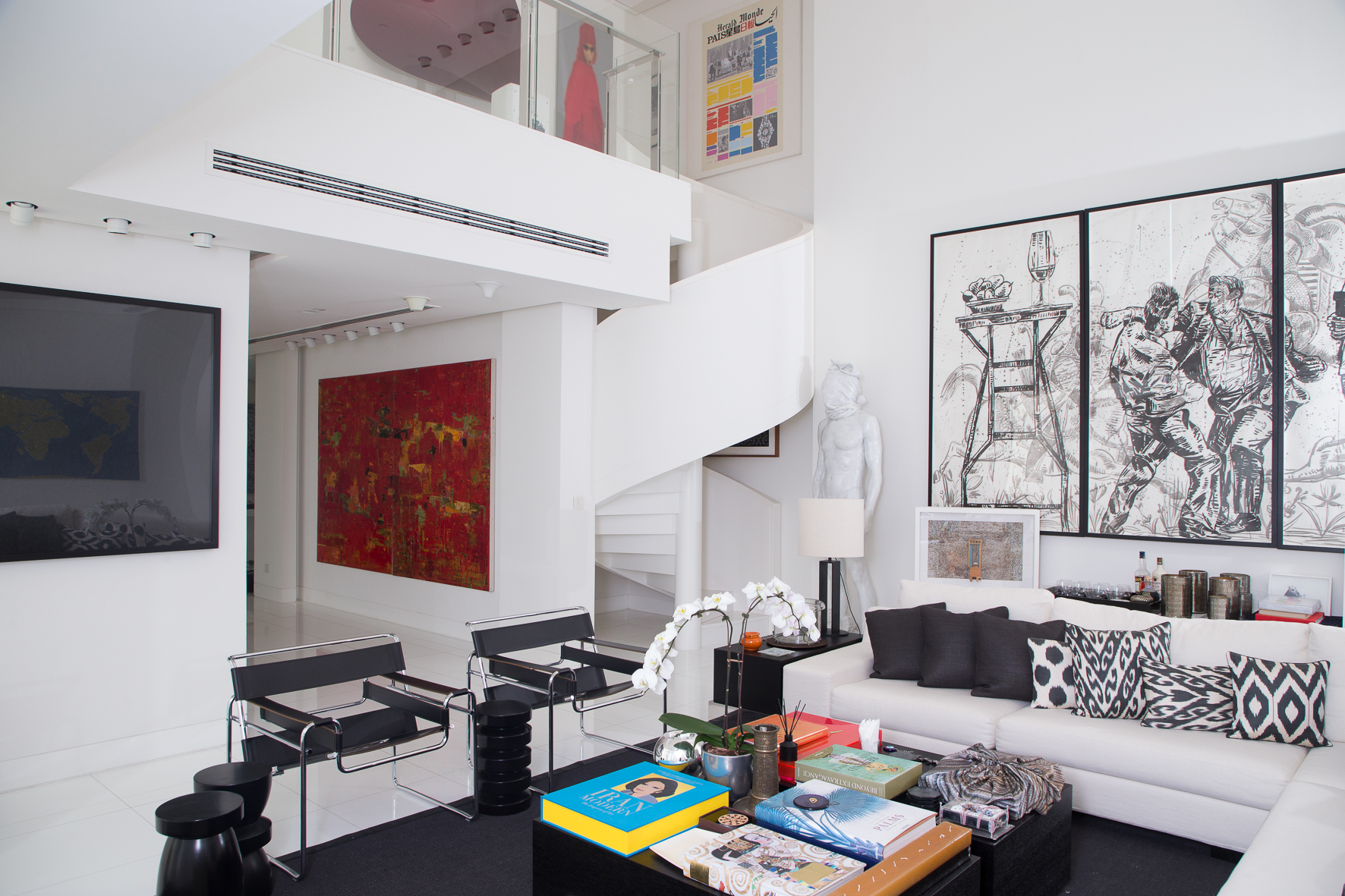 Elizabeth Fazzare: How did you begin to build your own collection?
Mohammed Afkhami: I was visiting family on a trip to Iran in 2004 and I had the opportunity to see a few of the newly opened contemporary art galleries in Tehran. At Mah Gallery, I was introduced to a few works by Iranian modernist painters: Sirak Melkonian and Masoud Arabshahi. Both are great artists and I was perplexed because the gallery said, "Oh, this will cost you 500,000," and I thought, "My goodness, this is such a high price." But then we converted the currency back, the painting cost $500. And so, I started my collection then. It's been a great journey. I started with the intent of just decorating my walls, and then of course it spurred into something much larger. I think it was a way to sort of connect with my country as somebody of Iranian extraction. I found the artworks to be very meaningful to me, and it really started during that first gallery visit in 2004.
EF: Do you have a defining theme to your collection?
MA: Today, my collection spans 600 works and 450 works are from Iran or Iranian artists around the world. The underlying theme is a focus on modern and contemporary Iranian art, creating a chronological archive of works from the late 1950s until present day. And it's hopefully going to serve as an open archive as I launch a website and virtual museum later this year or early next year that will be available gratis to the public.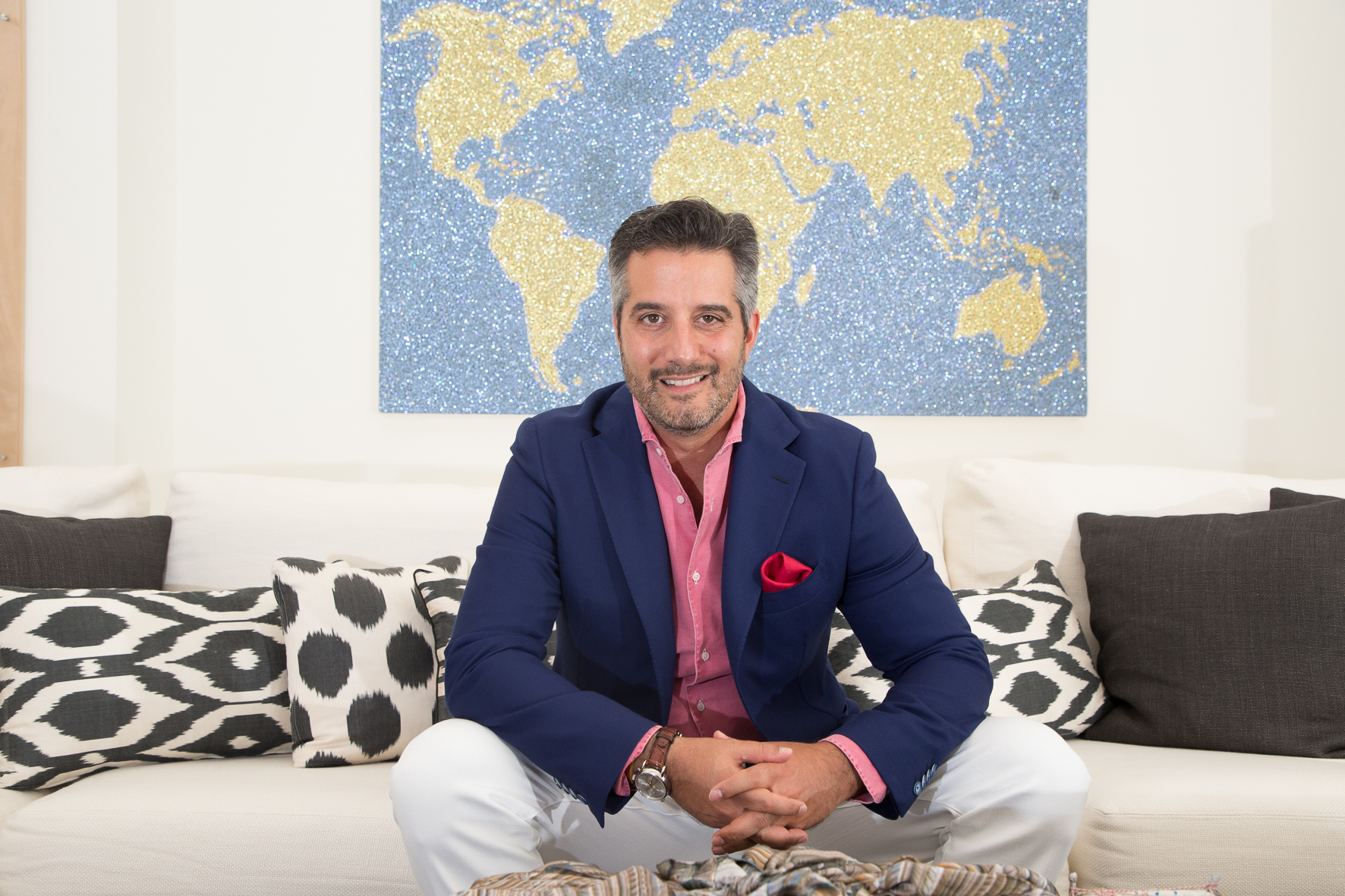 EF: How does living with art inspire you?
MA: I think there's no better way to live than with art around you because it highlights so many different feelings—some art is more abstract, some art is political, some art is socially conscious, some art is even comedic. I love the fact that this art is about me. It makes me think about the artist, makes me think about what they see, the world and what lens. It's inspiring because it allows you to have many perspectives, while also, at an underlying level, enjoy things of a magical, aesthetic beauty.
EF: Are there any specific trends in Iranian art that interest you right now?
MA: I don't think there are any specific trends, but I will say that this birthed creativity. When I started collecting there were four to five galleries and now there are well over a hundred. And the number of artists coming through, especially emerging Iranian artists, is something to watch because it's very interesting to see how many people want to be in the arts. It's unleashing this sort of creative force that I think no one could've anticipated.
EF: What designers/artists are inspiring you right now?
MA: I think it's hard for me to list any specific artists. I've met quite a few emerging artists out of Iran, some have broken international threshold. Two I've been really keeping my eye out for are Gohar Dashti, who is an Iranian female photographer based in Tehran, and Aref Montazeri, who is a sculptor, mirror-design worker; he's a great talent. He had a show at Leila Heller Gallery. Of course, I've also been keeping a close eye on more established artists like Shirin Neshat, who's obviously spending more time on film today, but still making enormous contributions to the field of Iranian contemporary art, and Ali Banisadr, whose career in New York is going from strength to strength.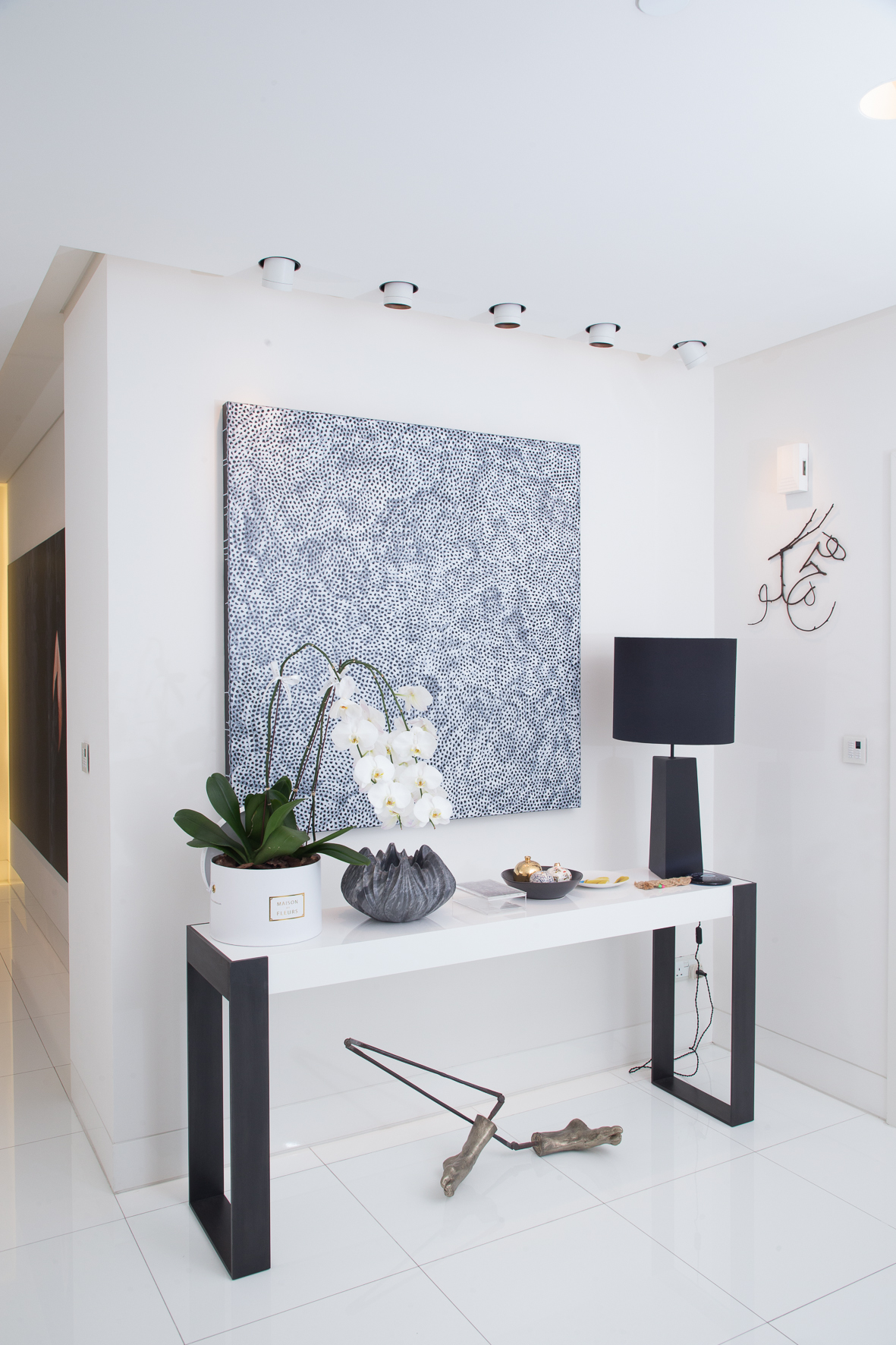 EF: What current collecting trends are on your radar, if any?
MA: I think there is a trend to digitize collections and convert them into more online format. That's one of the big themes that I am spending time on during this COVID period: thinking of ways to keep this collection relevant. I'm lucky that one of the first shows that's opening in New York at this end of pandemic era is my own, "Rebel, Jester, Mystic, Poet: Contemporary Persians" at Asia Society. It's been really enlightening to see people come back into museums and we have an extended run until May so that's fantastic. But I think at the same time having an online presence and thinking about the art collection from a digital perspective is quite important.
EF: In terms of discovering new artists and designers, what are your trusted methods?
MA: I don't have any trusted methods. I try to really be involved in the art world: making a lot of dialogue, seeing new shows, getting some inspiration. These are all my methods, but just trying to see a lot of the people I know and lean on them; they provide pointers and guidance. It's really about staying interested, embracing and keeping your eyes open.
EF: What is the next piece on your radar?
MA: I don't think I have a next piece, at least no specific piece in mind. But I'm interested to see some of the new shows opening in the fall and early next year in Dubai, so I'll be there for a good chunk of that period.
EF: What is the last piece you purchased?
MA: I bought a wonderful piece of work by Aref Montazeri, who I mentioned earlier, he's a pupil of Parviz Tanavoli and the late Monir Farmanfarmaian, two of the greatest Iranian artists. He's made a very unusual mirror sculpture that is a commission based on one of the works in his show, and I'm very excited to take delivery of it sometime in the next month or two.
EF: What is the one piece that got away?
MA: That's a great question. In 2011 I was bidding in an auction for a work by Sohrab Sepehri, who is one of Iran's great poets and modern painters. It was part of his tree series, which was this very beautiful imagery of trees set in this taupe, beige background. Anyway, that work went to auction, it went to a very, very high price, I was the under-bidder, and in retrospect, it really was one of the great illustrations of his work, and I wish I had pushed myself a little bit more. But life is long and maybe that work comes back.
Craving more culture? Sign up to receive the Cultured newsletter, a biweekly guide to what's new and what's next in art, architecture, design and more.