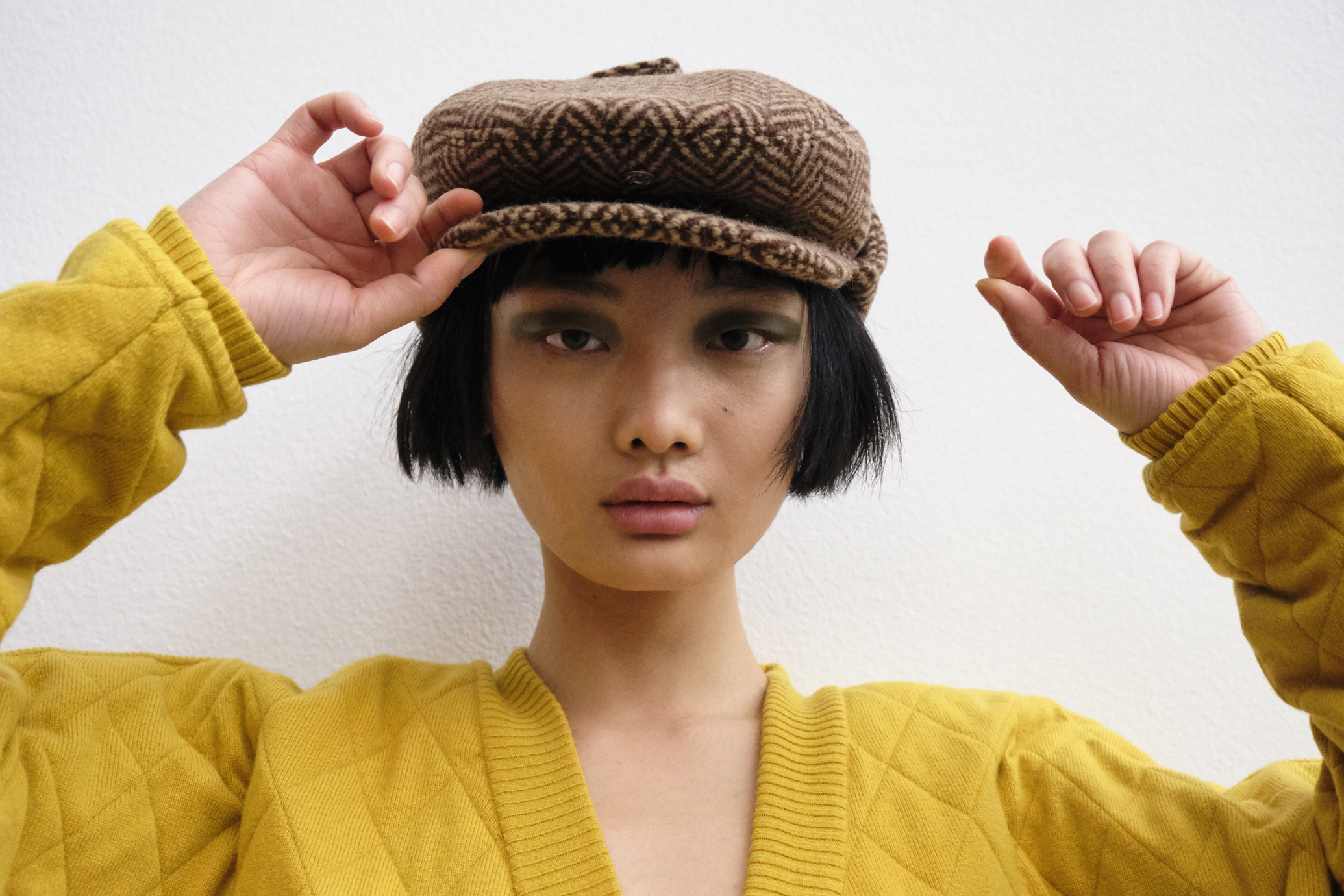 Achille Maramotti launched Max Mara in 1951, then a brand with a small inventory of offerings (a single coat and suit) but an outsized understanding of what women want. Raised in his mother's tailoring and pattern-cutting business, Maramotti knew that great quality demands not only material value but an element of fantasy, and that there were women who would appreciate the open-ended qualities of a brand not loyal to one individual, but rather an appreciation for Italian craftsmanship. So even though he employed visionaries like Karl Lagerfeld and Jean-Charles de Castelbajac, they worked anonymously behind the face of Max Mara, behind the local manufacturers that brought Maramotti's innovative vision of luxury for all to life. "When Achille Maramotti founded the brand, he declared that his intention was to dress the wives of the local lawyers, the wives of the local doctors, not the princesses and the countesses who ruled the Roman couture scene," current Max Mara creative director Ian Griffiths explains. "[And those women] went out to get jobs of their own. They rose, rose, and Max Mara went with them."
This ascension is at the top of Griffiths's mind, for Max Mara's 70th anniversary turning to the archive for inspiration on how to best celebrate the milestone. He landed a graphically charged exclamation point from a 1950s campaign, which became the muse for an English-inflected Fall 2021 collection. With an almost Wes Anderson-like punch, the punctuation mark points back to Maramotti Exuberance for the mésalliance of fashion and functionality and those garments that command that excitement even amid the din of the everyday. The collection follows suit with a heavy focus on coats, both the signature teddy bear style and a slew of thornproof options that marry Griffiths's recent move to the Suffolk countryside with Maramotti Legacy of utilitarian elegance. The looks that don't include an effortlessly-cut cottagecore suit jacket or tall-grass-sweeping coat veer towards MaxMara's other strength: knitwear. "1951," a callback to the house's founding year, scrolls across many of the pullovers and a bomber, creating a kind of logo moment that is rare for the brand. Perhaps they will become collectible with age.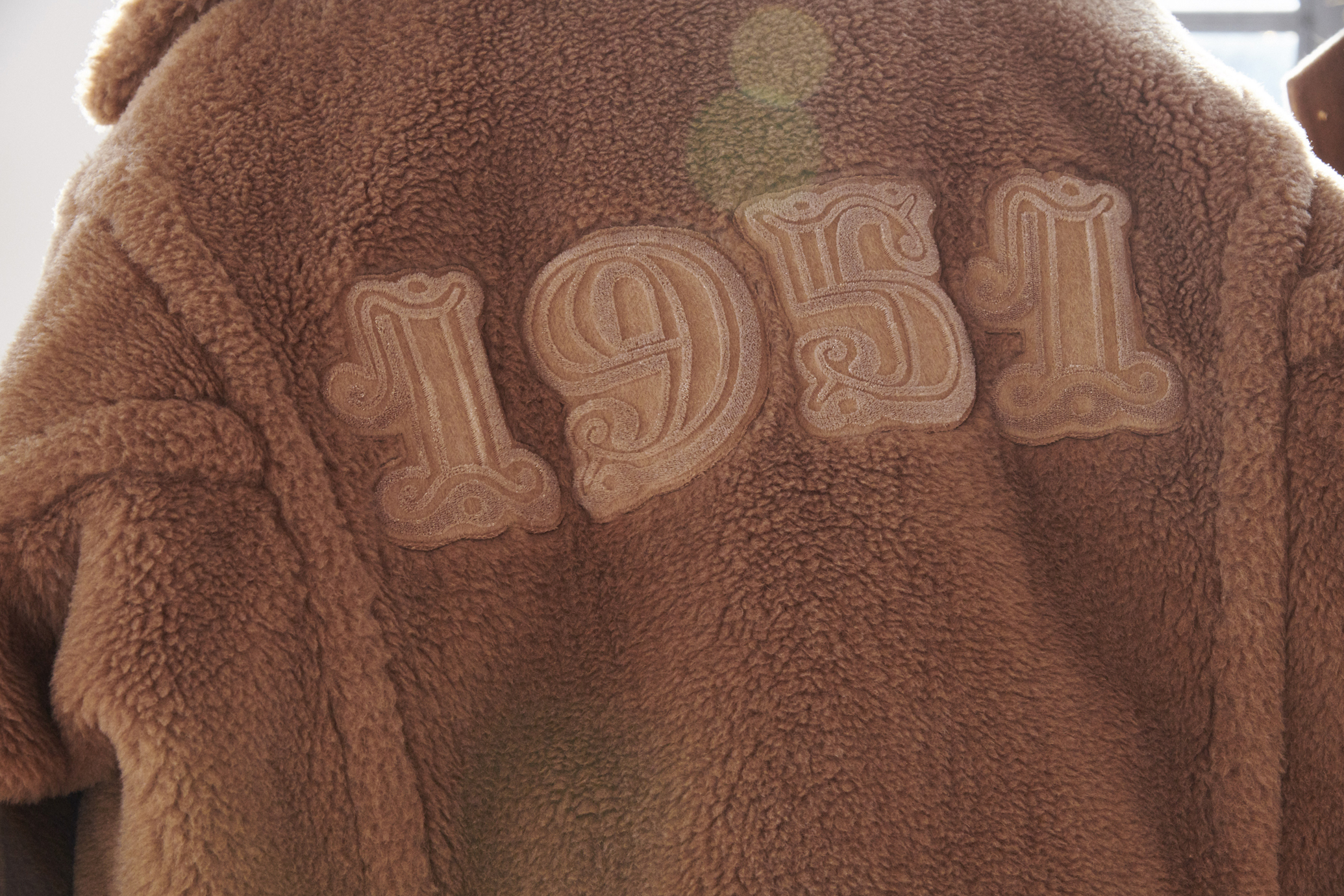 Like Les Incroyables (the Unbelievables), the French dandies who in 1790 combined fashionable fantasy garments with English country clothes, British outerwear has always been a keystone reference point for the Max Mara women, whose cosmopolitan powers don't end at the city's edge. The designers who helped give her this Britannic Inflection—including Lagerfeld, Anne-Marie Berettaand now Griffiths—envision her as an undaunted protagonist capable of riding horseback and stomping through uncertain terrain. The feminine chords of cottage core, this decade's brand of dandyism, do not ring here. The low-key glamour of cashmere linings and pleated organza replace the need for the corsets and billowy gowns of Downton Abbey role-play. There are moments of unexpected softness, and see-through kilts wave from beneath their substantial outerwear sheaths.
Surprise is an element rarely associated with Max Mara, whose decades of unassuming dedication to construction and refining must-have staples made Maramotti one of the wealthiest people in Italy. In addition to being a creator of garments, Maramotti was known from the beginning for having led an enigmatic lifestyle. He purchased his first artwork at the age of 25, and when he died at 78 he had a world-renowned collection of avant-garde work from the 1970s and eighties. (Healso made his own Parmesan.) His genius came in the ability to value the imagination of others, from the designers he worked alongside to the artists he admired. These sallies away from the expected egoism of fashion are what initially made Max Mara so sustainably compelling, and they continue to animate it today. By reviving staples like Beretta's iconic 1980s draped coat (the "101801"), while at the same time pushing back on his own darlings like the teddy bear coat—which this sea-son arrives in new colors and cuts—Griffiths honors Maramotti's exclamation point with his own egolessness. "The mission to design real clothes for real women may not sound very inspiring," he remarks, adding, "But Maramotti never said classics had to be conservative."
Craving more culture? Sign up to receive the Cultured newsletter, a biweekly guide to what's new and what's next in art, architecture, design and more.