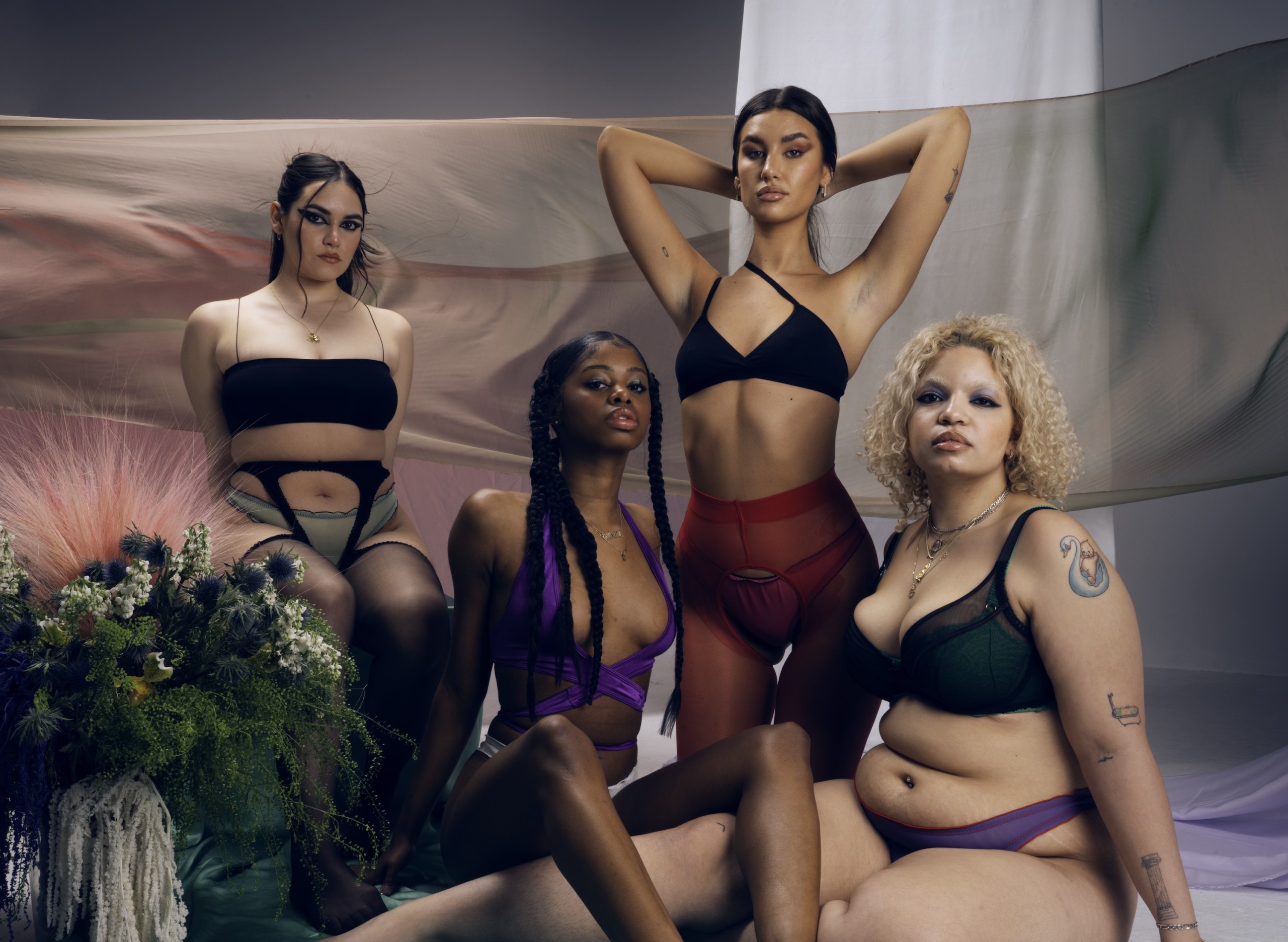 "I've always believed that the little things have the power to bring joy and contentment to your life," says 21-year-old entrepreneur Brenda Liang. "And one of those things for me has always been underwear." This autumn, Brenda is entering her senior year at New York University where she is studies design theory and entrepreneurship, and her sister-cum-business partner, 17-year-old Clara, will be a senior in high school. The pair may be young, but they have already taken the Internet by storm with Siren Basics, an independent lingerie label they developed and founded in 2019. Defined by its attention to beauty and feel, while still remaining accessible and affordable, the brand is a saccharine menagerie of ruffles and mesh, whose pieces are dainty and whimsical yet pragmatic and comfortable.
Siren Basics was ideated after an Internet shopping trip gone bad. During her freshman year of college, Brenda was "a little shook by how expensive everything was for certain aesthetics of underwear," she explains, and ultimately gave up her search. "In my head, I was like, 'I just need good basics, but I also want something that's fun.'" A year later, while studying abroad in London, she placed a call to her family in New Jersey. While they sat around the kitchen table eating dim sum, recalls Clara, "my sister said she really wanted to start this underwear brand, and we were all a hundred percent for it." Now, in the world of Siren, aesthetic and affordability aren't mutually exclusive.
Siren Basics blossomed into a family affair, with Brenda manning the brand's concepts and aesthetic, Clara on business and design and their father providing entrepreneurial guidance and a dose of necessary parental wisdom. The sisters utilized their time together in 2020 quarantine to double down on the project. Brenda's initial creative vision melded with Clara's design skills, the younger sister having developed her own labels in the past, and within months, the brand picked up momentum on social media.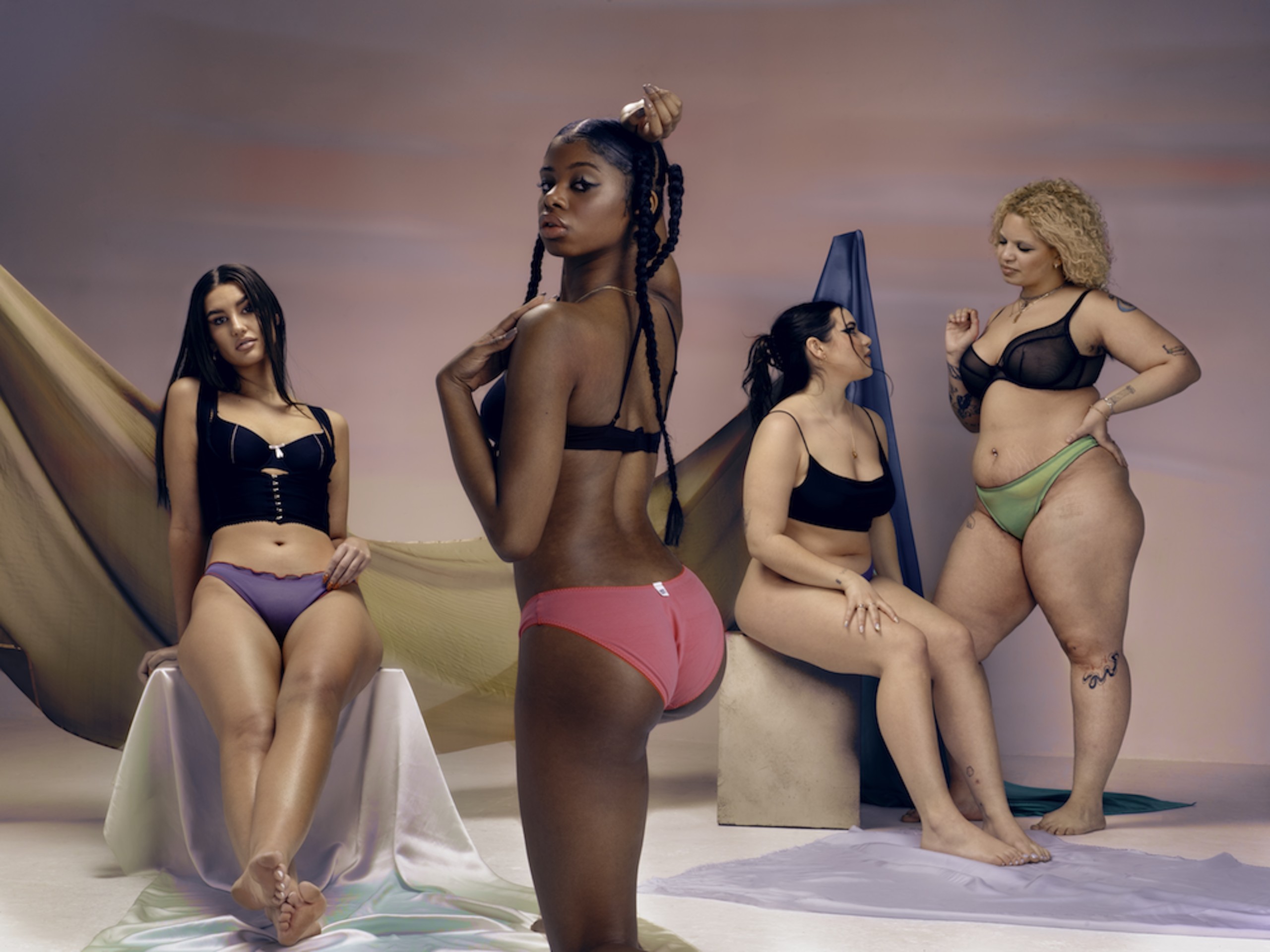 Part of the Instagrammable appeal of Siren Basics is its editorial artistry: the ability to develop captivating campaigns that remain inviting and warm without sacrificing the avant-garde. With the help of a myriad of creative friends pitching in their talents, Brenda and Clara have crafted an online presence that reflects the brand's ethos of universality as well as its idiosyncratic aesthetic. College-aged photographers, makeup artists, stylists and more came together to support the sisters in their vision, culminating in a project that is truly magical.
"[Our friends were] the immediate resource that we had, being an up-and-coming brand and having a super low budget," Brenda explains. "That's something my family will remember and hopefully maintain as we grow—that we came from this really small community and everything has been a jumble of our friends, how we represent their inspirations and how we all impact each other."
Centered around simplicity and comfort, Siren Basics is underwear for anyone who wants to feel solid in their barest bones and build a beautiful, delicate armor underneath the facade they present to the world. "I see it as a foundation for putting on your wardrobe for the day and choosing how to present yourself to the world," Brenda explains. Its approachability and dedication to its consumer is tangible, rendering the label a hit.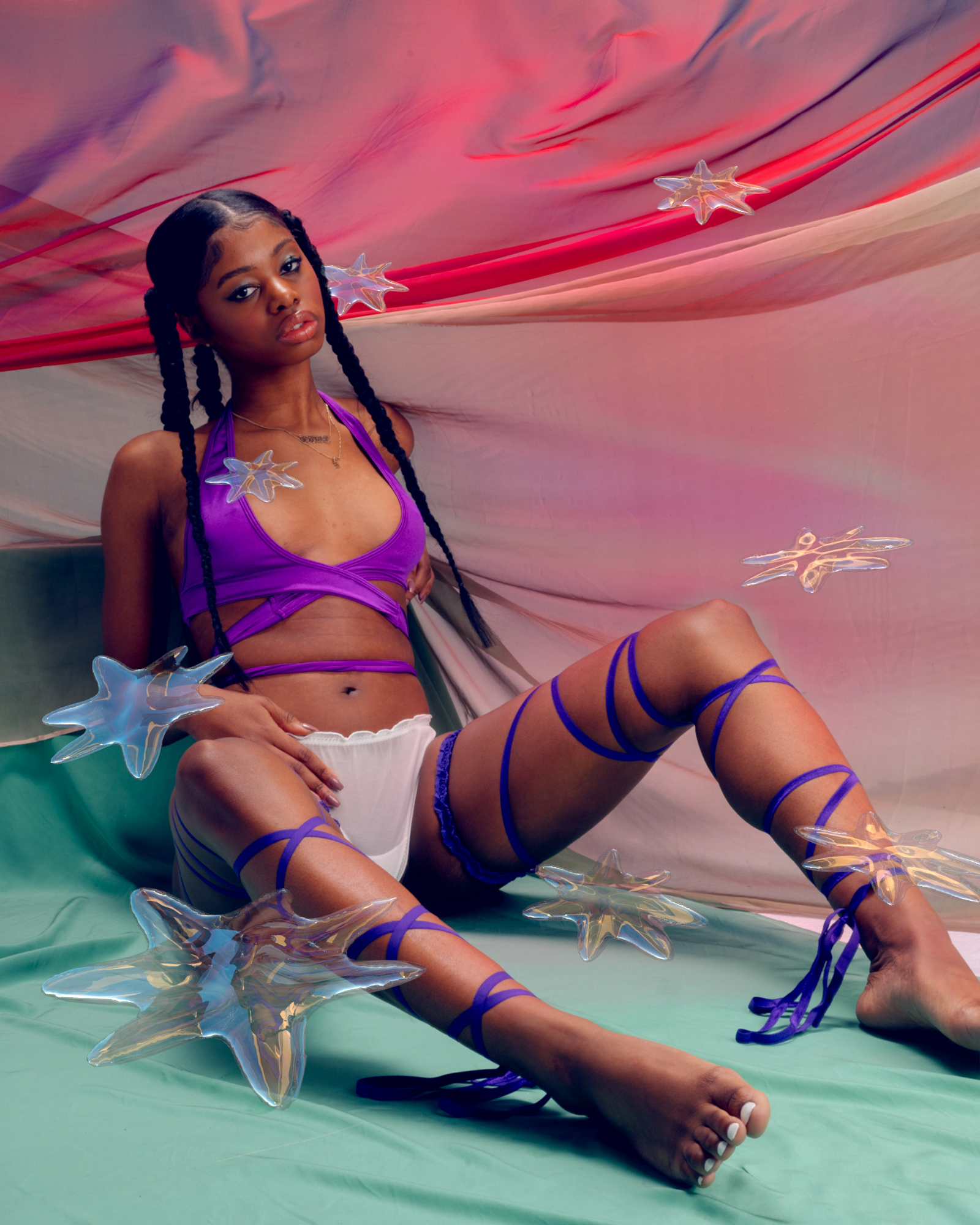 "My whole family is blown away at the reaction just because we've never done anything like this before, and since, we've never really gotten negative feedback," she continues. "I think it's refreshing for people to see a brand catered towards people like us, being Gen-Z children of immigrants and Asian women."
Though Siren Basics has been met with acclaim and adoration, the sisters look at the brand and its prospects with a refreshing realism. "We're not here to mass market. If people don't like Siren, there's a reason for that," Brenda explains.
"At the end of the day—yes, we are starting a company and we do want this to grow and we're working really hard, but Clara is 17 and I'm 21. We're learning to balance ourselves and be honest with our customers and establish ourselves and our brand as who we really are."
The sisters say they plan to extend their reach beyond their current mesh and cotton, delving into silks, as well as more unisex-forward boxers in the near future. "We view Siren as this evolving, fluid brand where we don't try to pigeonhole our underwear into certain terms, like sexy or hot," Brenda says of their vision. "We see people from all different styles, all different walks of life, finding a way to resonate with it. It's literally just underwear at the end of the day, it's supposed to bring a little pep to your step a little bit. It's something for you."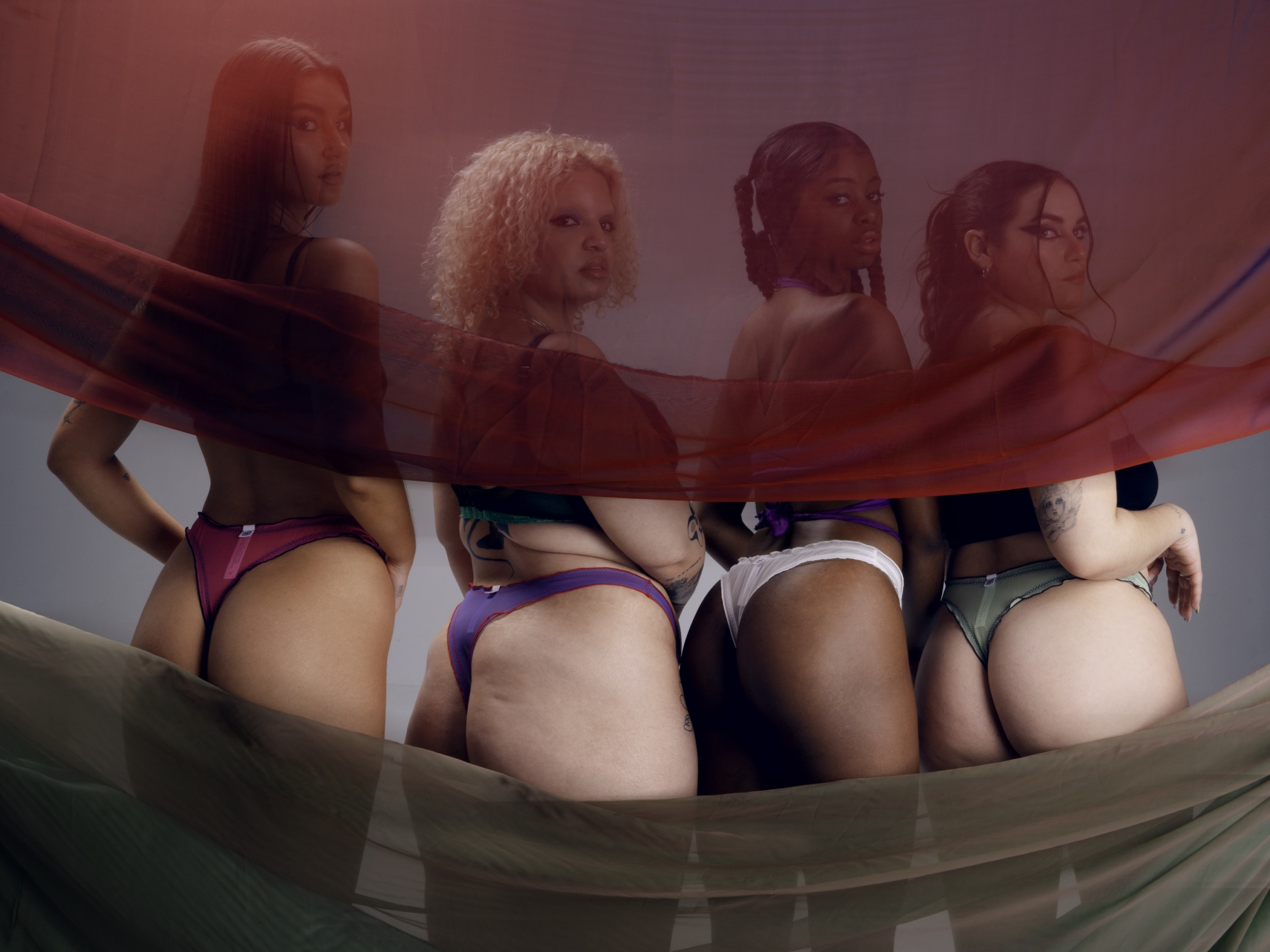 Craving more culture? Sign up to receive the Cultured newsletter, a biweekly guide to what's new and what's next in art, architecture, design and more.