Elizabeth Fazzare: How did you begin to build your own collection?
Robert Stilin: I started collecting black and white photography in the late 1980s. My first purchases were at Pace MacGill and the artists were William Wegman, Horst P. Horst and Herb Ritts. I still have all these photos.
EF: What pieces inspired you to continue?
RS: As I said, I still have these pieces and I found I liked living with them. They are beautiful and they inspired me, I liked the process and the result and wanted more.
EF: What designers/artists are inspiring you right now?
RS: Misha Kahn, Derrick Adams, Julian Schnabel, Mattia Bonetti, Hun Jung Lee and Agnes Debizet.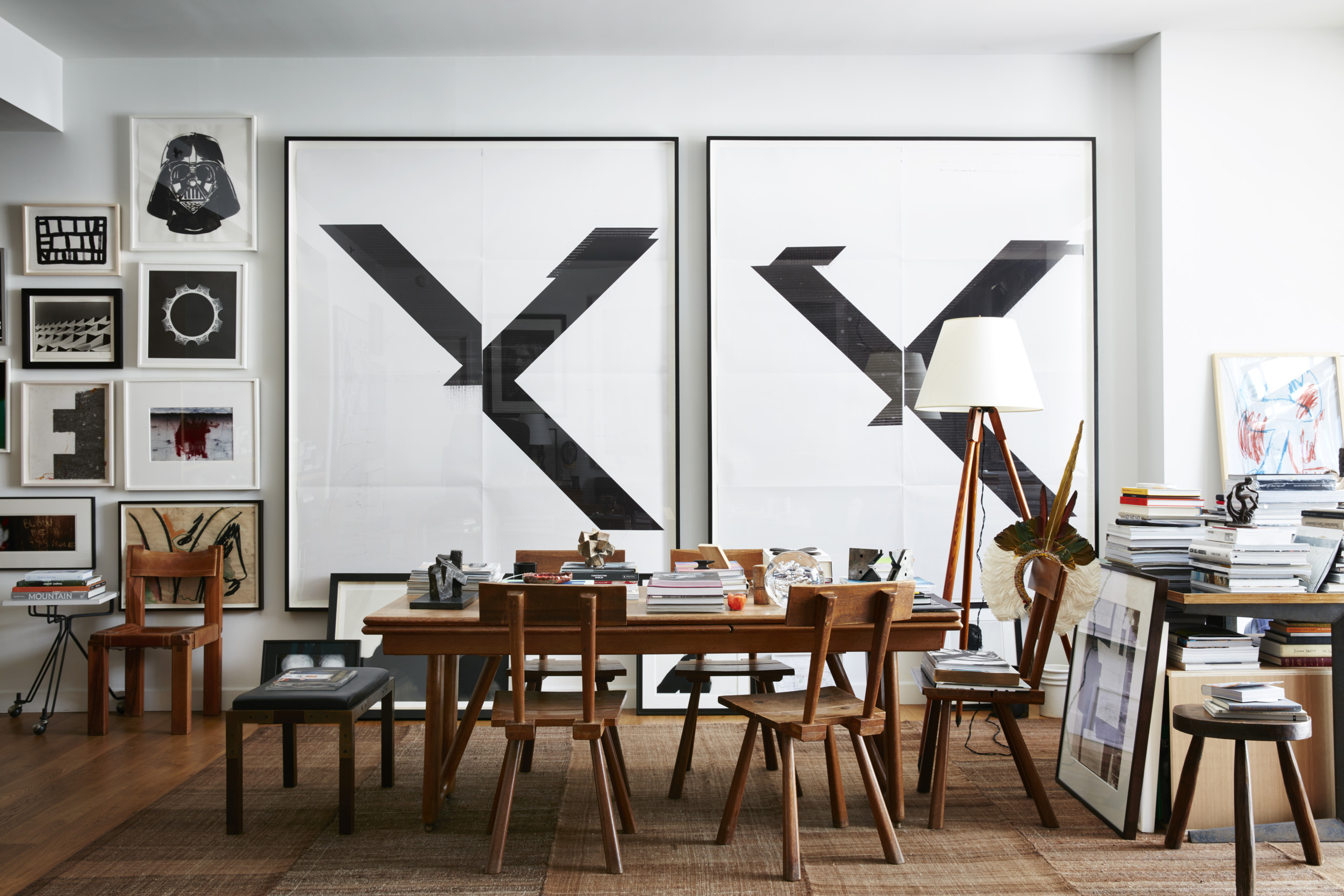 EF: Does the marketplace help your discovery process? Why or why not?
RS: Of course. There is always something new online, on Instagram, at fairs, in galleries, in museums. You need to be out and about and pay attention.
EF: What is the next piece on your radar?
RS: I have always wanted to own something by Jean-Michel Basquiat. For me that will probably be a drawing.
EF: What is the one piece that got away?
RS: So many artists I passed at what now seem like really, really low prices because at the time I thought I couldn't afford them. Caty Nolan, Paul Thek, Wade Guyton, etc. etc.
Craving more culture? Sign up to receive the Cultured newsletter, a biweekly guide to what's new and what's next in art, architecture, design and more.