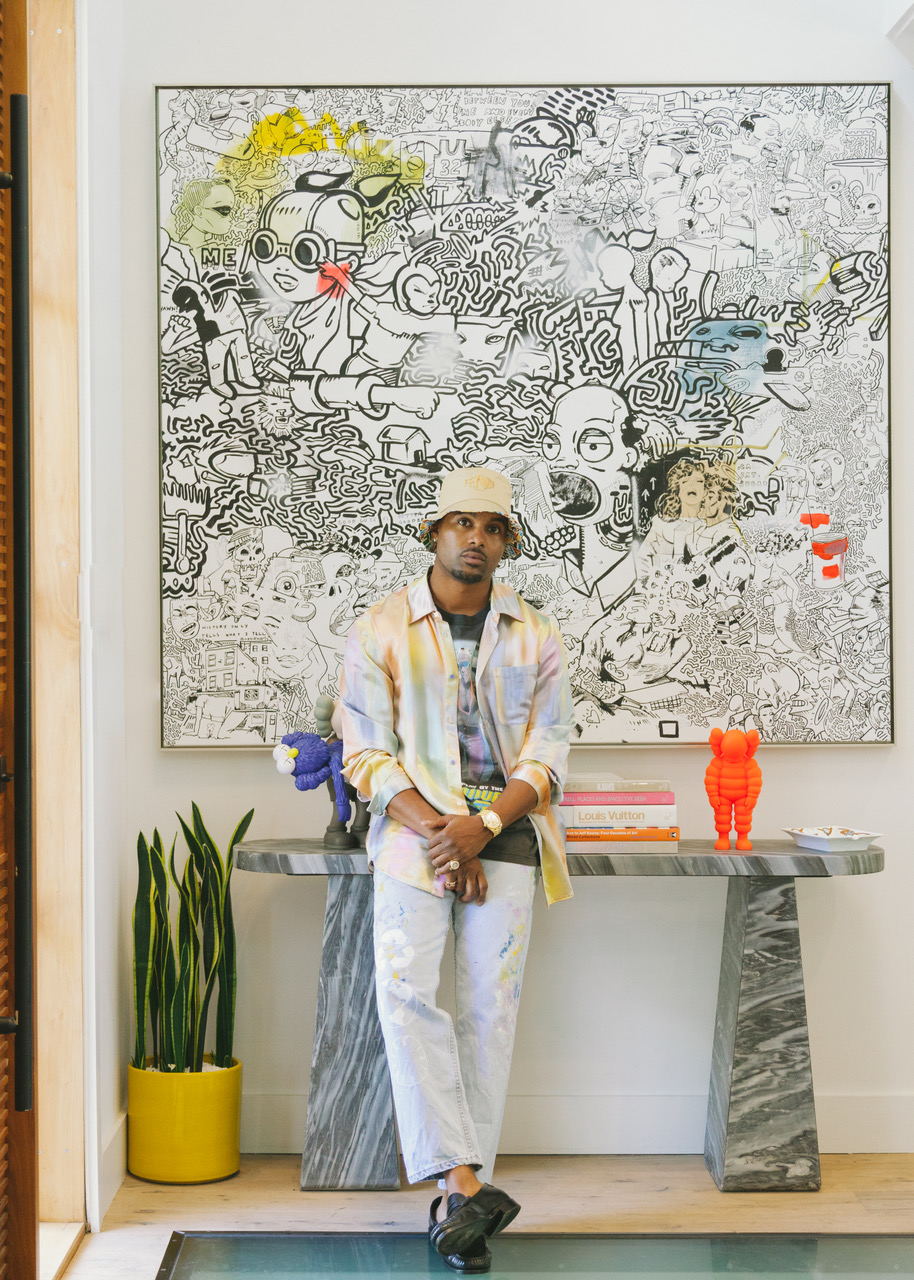 Elizabeth Fazzare: How did you begin to build your own collection?
Steelo Brim: The same way a lot of first generation collectors do, through what they see at first. In the beginning it was mostly hypebeast stuff, what was accessible, and from there, educating myself as much as I could on my own. I became my own art advisor and eye in the industry, and just worked to get my foot in the first couple of galleries and develop lasting relationships in the art world.
EF: What pieces inspired you to continue?
SB: Todd James's Tumblr1 was the first piece I bought on my own from a gallery. It was my first taste, my first time really doing it. I thought the piece was exciting and the process was, as well. The whole thing made me eager to become more knowledgeable in the space.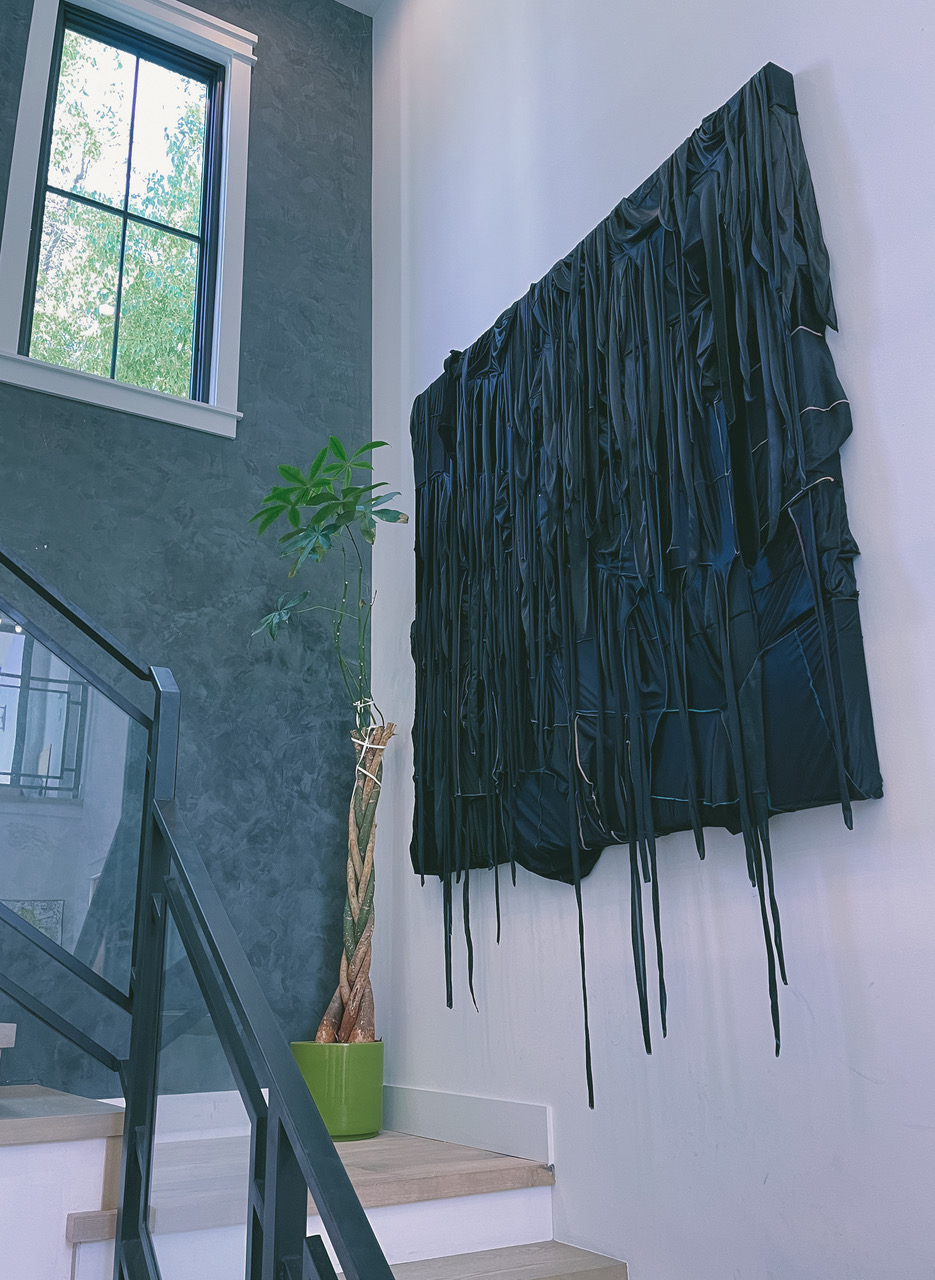 EF: What designers/artists are inspiring you right now?
SB: Everything is art. So when I think of an "artist" who inspires me the first people who come to mind are Amoako Boafo, Rhuigi Villaseñor, Tyler the Creator, Jammie Holmes, Dave Chappelle, Jazmine Sullivan. I know I'm missing some.
EF: Does the marketplace help your discovery process? Why or why not?
SB: I would be lying if I said I didn't. I'm always checking for what is new, not only in art but in other industries, as well—cars, houses. Anytime you're spending your money, the marketplace will always have an effect. You try not to make it your full reasoning ,but I think it will always have a say.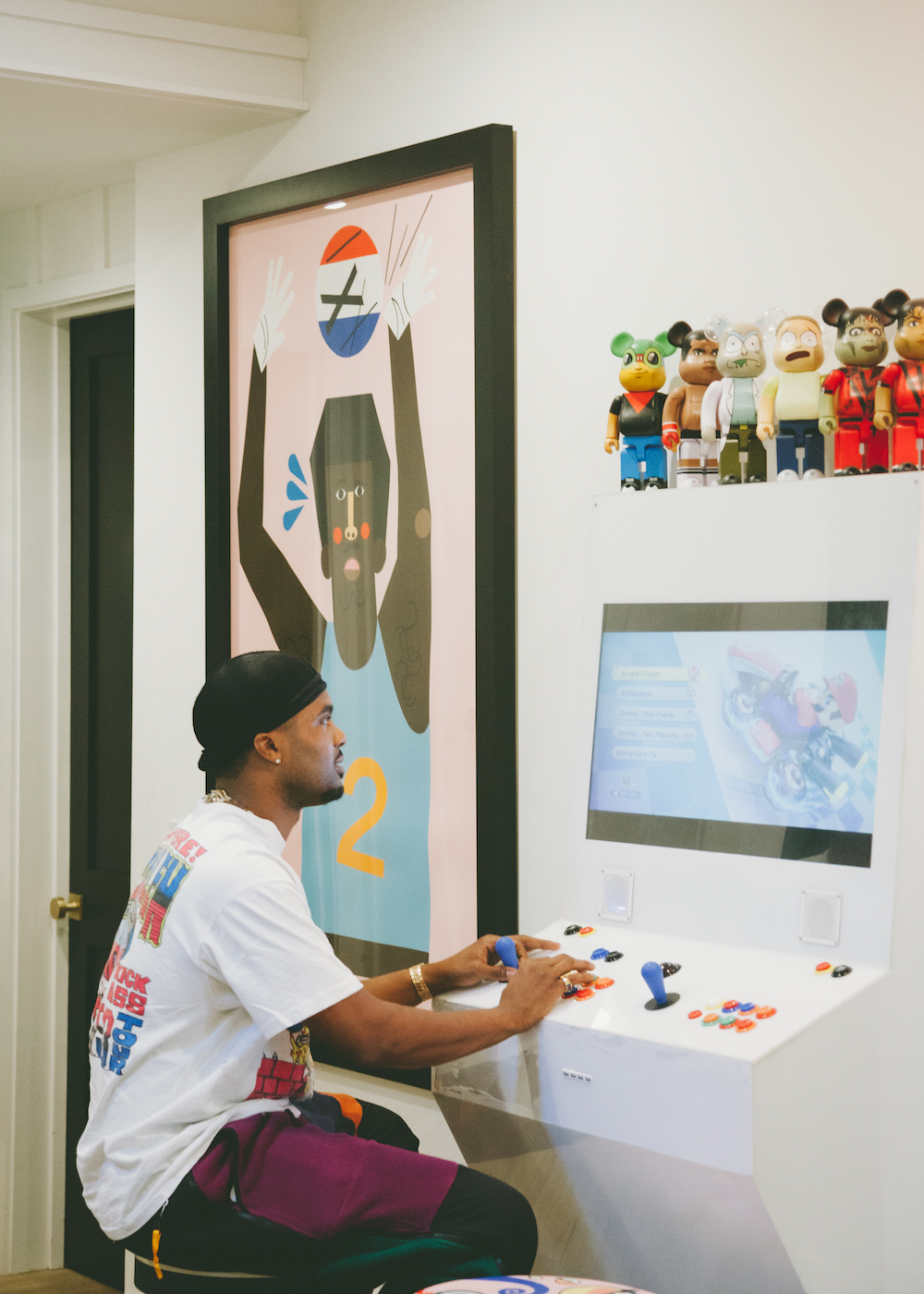 EF: What is the next piece on your radar?
SB: I talk with artists I admire all the time about getting some work done. I'd like to get a primary from Jammie Holmes, Nina Chanel Abney, Joel Mesler, Amoako Boafo, but who knows? I could just be dreaming or they could be in my collection soon. An original George Condo, of course a Jean-Michel Basquiat: there's some real stuff out there that I definitely really want. But, that all just depends on how rich or broke I am in life.
EF: What is the one piece that got away?
SB: The more and more you dive into the art game the more you realize there are a lot of pieces that get away.
Craving more culture? Sign up to receive the Cultured newsletter, a biweekly guide to what's new and what's next in art, architecture, design and more.