Telsha Anderson: What is your first memory of retail?
Christopher John Rogers: Growing up in Baton Rouge there weren't a lot of places to go so I probably would say the mall. This idea of mall culture and really having autonomy over what I wanted to wear happened in late elementary, early middle school at Hollister and Abercrombie & Fitch. Maybe Macy's, which I thought was an old lady store, but you could find some cute stuff there. My mom loves shopping for furniture, so it was not even always fashion.
TA: I remember going to Limited Too probably every week. My sister was looking at the TA website and asked if I was inspired by Limited Too. The colors are really similar to that era. The malls were small enough in New Jersey for my mom to let me go out on my own. She'd say, "Whatever you want put on hold," and force me to speak up and talk to people in shops.
CJR: Right now, my go-to is probably Uniqlo. I feel like it gives me a lot of really great basics at a cute little price and the cut's really sophisticated. It's not just a simple shirt; everything they have feels designed. I also love Dries Van Noten; he's always going to give me what I need. I love a great print but at the same time, it's something that feels sophisticated, elegant and researched. What about you?
TA: I'm still searching for every possible Phoebe Philo piece from Celine. I just got like the little T for my name and a little J for Justin's name.
CJR: Oh, the little necklaces.
TA: I've been searching for like months and then friend of mine was like, "I'm going to sell these and miraculously, you guys have the same first names as we do." I've always loved Celine but when it was at its peak, I think I was in college or high school, so I didn't even have the funds to properly invest. I'm very grateful for everything deadstock. The way people buy and save is crazy.
CJR: Especially now, is that something that you find with your store, that people are looking to really invest in those pieces?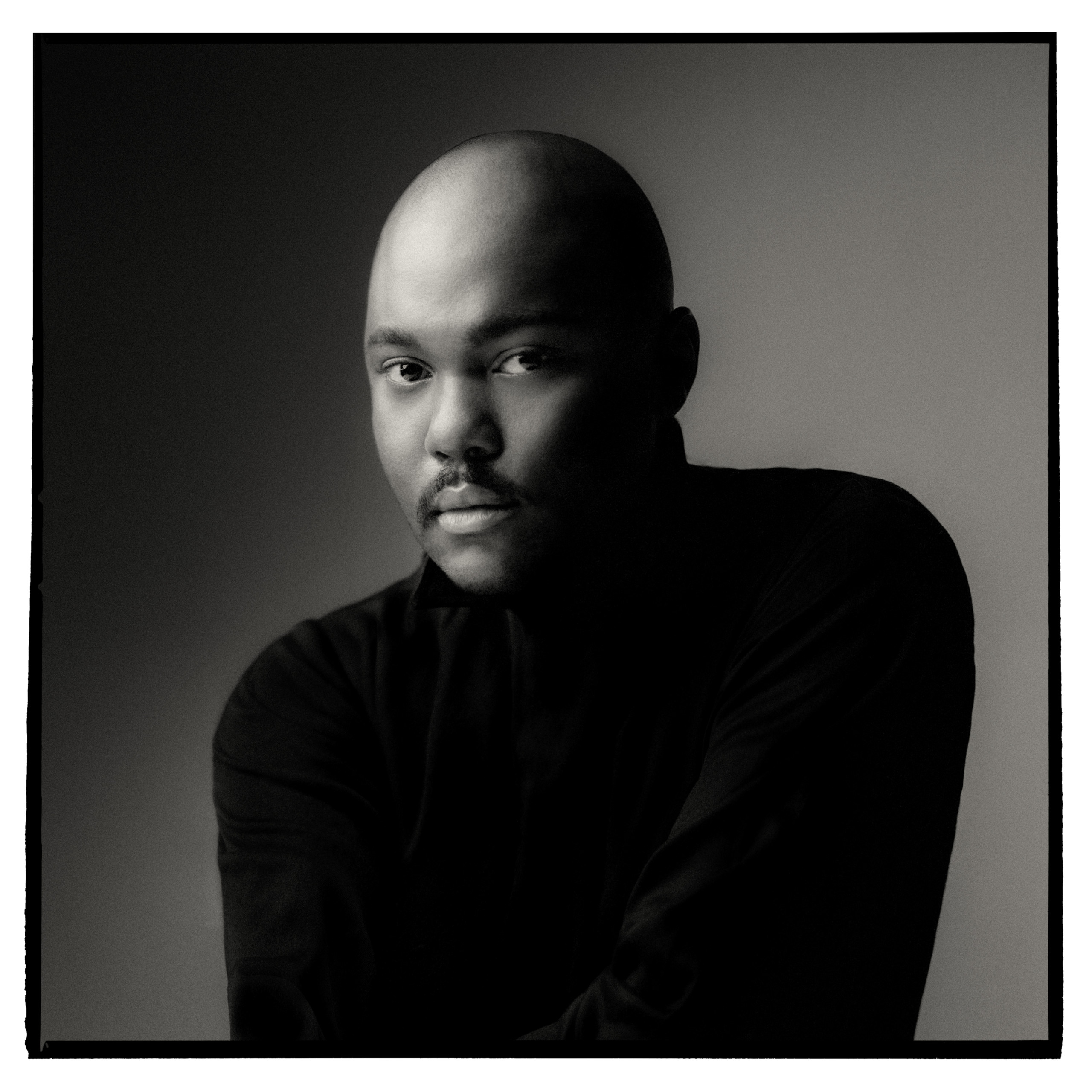 TA: Yeah, they are.
CJR: They're special things as opposed to things you can get anywhere.
TA: I think that's why people come to TA, too. You're not coming here to find your basics. I don't sell a plain white tee because that's how I like to shop: I like to buy like rare pieces and then mix them into everything else. It's funny because even when I did try to change that ethos, in the middle quarantine for FW20, I ended up getting a couple of basics because people were asking and no one's going out, those didn't even sell as opposed to everything else in the same season.
I think everyone is 100% more intentional about where their dollar's going. From the time we opened, which was around that whole intentional buying kind of vibe, I saw people come in and ask, "Who is the designer? What do they stand for? Who are you? What do you stand for?" And it's like, 'Why are we going into a whole background?' But at the same time, it was nice to see people like want to support small businesses and Black businesses. Have you seen a change in your buyer?
CJR: For sure. The first season that we sold, the majority of the collection was like more evening or occasionwear because that seemed to be like the thing that the buyers really were gravitating to from us even though we've always done a really great shirt dress or something fairly casual that you could pare back for everyday wear. I think people are wanting pieces that they can live with forever and that they can really cherish and that speak to them as opposed to wanting to wear what their best friend is wearing.
TA: Do you think anything will be trendy in the near future?
CJR: I don't know if like trend is the right word. The zeitgeist is real and people like silhouettes to change. I mean, obviously, we know the girls love a wide leg trouser, like releasing ourselves from like, the grip of the skinny.
TA: Yes, I'm so excited for the wide leg. You have no idea.
CJR: I feel like the people whose personal style I've always loved have lived through so many different fashion areas. It just is reiterating the fact that people are going to do what they want.
TA: I hope that's the trend that continues: you're living in your truth through your clothing and how you express yourself. Would you feel differently if you didn't have your name on your business? TA is the first initial of my first name and the first initial of my last name, that's also the same for my sister and my mom, which I probably didn't even realize until like, after I did name my store for me. There's ownership to it. It's an ode to my mother and my sister and myself and our evolution of style. It's also a lot of pressure if that makes sense, because I think because people can know and understand your business and your brand and then assume to know and understand you.
CJR: Yeah, which isn't always the case. Everything I design isn't what I would wear necessarily. The collection is always going to be my voice but everything isn't for everyone in the collection. And also, all of me isn't always expressed in every collection, because you can't do that, or I'm not at the place to do that. I'm not doing 100 looks on the runway. I completely agree with you in that, since it's your name people assume that this is all of you when, in reality, it can be just a part of you.
TA: That's how I feel when people come to the store. They're like, I know you. I'm like do you? They're like, you're Telsha! And I'm like, yeah, that is me. But also, maybe not today. There's a lot of performing sometimes. I just wanted to work the store and people really not know that I was the owner. And then when the world shut down, there was no other way for me to showcase the clothing except for on me on my personal platform.
CJR: Like, let me go ahead and leverage this.
TA: Yeah, I just have to jump in front of the camera, suck it up and move forward and it ends up working really well. Who is your dream customer? I think my dream customers are people that I sell to now but, I would say though, the woman-identifying customer that's 100% into like discovery. I love someone that comes in and just wants to absorb and learn and might know about this brand over here but definitely wants to learn about this brand over there.
CJR: I think my dream customer is incredibly self-assured; they know who they are and dressing themselves isn't necessarily for other people but it's really kind of like for them. And not only do they love clothes and fashion, but obviously they're incredibly intelligent. They have a good sense of humor. They don't take themselves too seriously. People with good hearts and good tastes. Will this current manic energy that has everyone in the mood to party be reflected in your shop?
TA: We're not doing the late night club because other stores have perfected it. My customer, my location, like the woman in me might not be going to the club. But maybe...
CJR: Be having a dinner party or something.
TA: Yeah, exactly. They're having a fabulous dinner party. And they want to get this $1,500 dress and they plan to rewear it however many times or not rewear at all...
CJR: Period and archive it...
TA: And archive it and be done. And that is amazing to me.
CJR: Discovery is a big part of your programming. Where do you do your research? And how do you stay ahead?
TA: I'm an archive girl for sure. I love looking like at old magazines, old books, picture books, old runways. And it's not even necessarily like, 'Oh, I want this brand and now I'm looking at whatever they did in 2006.' It's more so like, 'Oh, this inspires me to want to try to get something in the shop that has this kind of color palette.' I also love a good Tumblr moment even though people have forgotten about her.
CJR: Obsessed, I need to get back on her. I got locked out. I know I had like this whole Tumblr thing. It was like, it was sickening because I found I was able to find a lot of images that like didn't exist elsewhere. And one day it said this Tumblr does not exist. I know so I'm gonna have to start over. But it's fine.
TA: I think understanding our past is how we stay ahead. And just being open to more. I have to look at a lot of places and figure out what other stores are doing and how they're doing it so I don't do that, because I don't want to copy or try to imitate.
CJR: That's how I feel, too. I would hate to do something that looks like what someone else is doing currently or mimic the vibe that someone else has. I want to pay attention to what feels right to me and make sure we always are standing out and doing something that doesn't exist anywhere else.
TA: Especially as Black creatives, because it's already hard enough to do what we do like to succeed in that and the moment we imitate, God forbid, the world wins and will find a way to comment on it.
CJR: Exactly.
Craving more culture? Sign up to receive the Cultured newsletter, a biweekly guide to what's new and what's next in art, architecture, design and more.