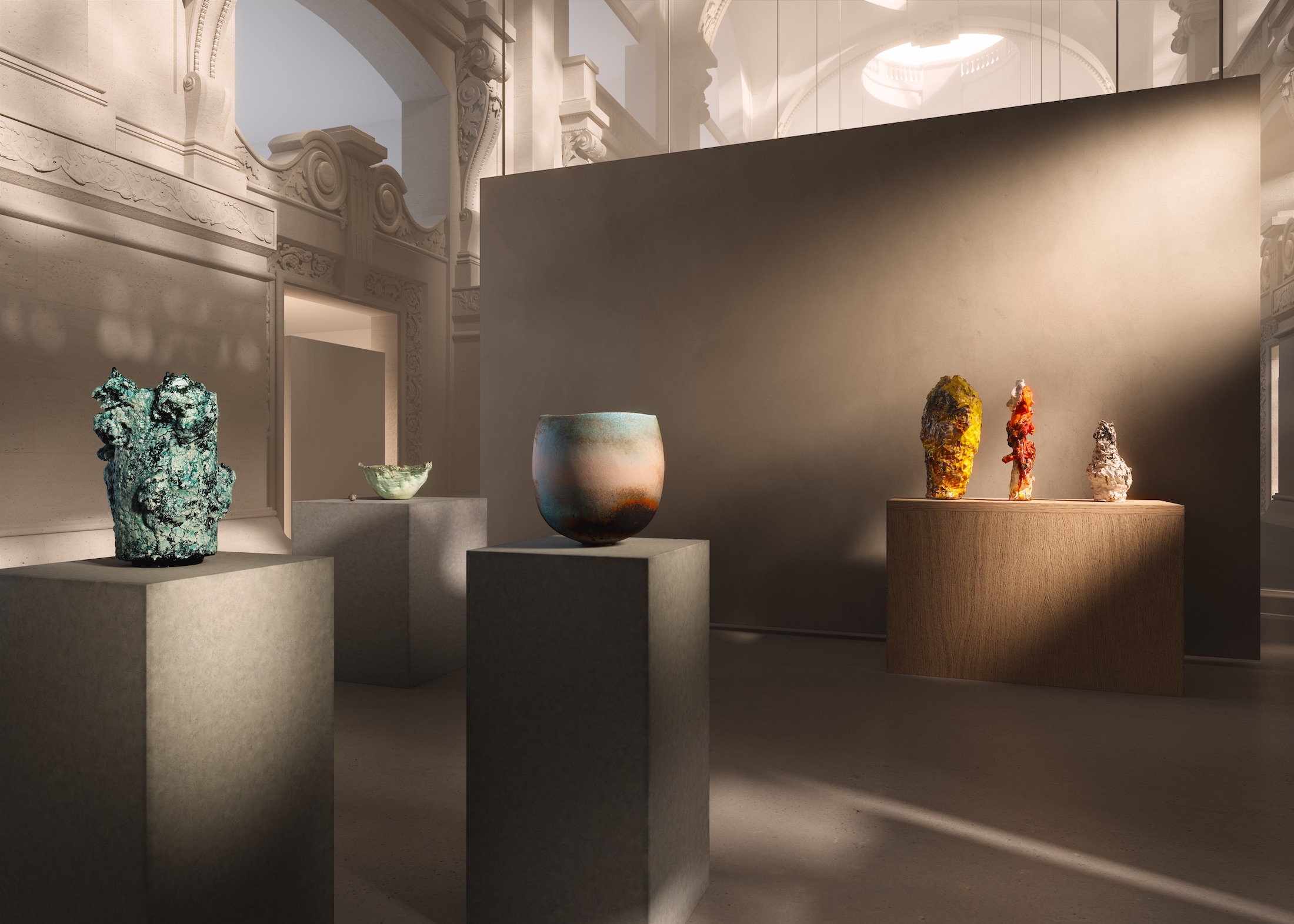 While the arts aren't traditionally a place for formal competitions, there are prizes that creatives covet. There is the Rome Prize that proffers an Italy art residency, the MacArthur Fellowships that appear overnight and the Venice Biennial's Golden Lion. However, despite its undeniable crossover with what we classically define as the fine arts very few of these institutions afford the same kind of love to those working in the realm of craft. Thankfully in 2016, Loewe stepped in to fill this gap under the helm of designer Jonathan Anderson and Sheila Loewe—the Spanish fashion house founded their eponymous Craft Prize that awards an annual winner 50,000 Euros and an international platform to exhibit their work.
Designed as an open call, the Loewe Foundation Craft Prize leverages the vast network of the brand to bring together an expert panel to generate a shortlist of 30 works then evaluated by an ever-evolving jury of influential creatives, critics and historians. On Tuesday, Prize announced its 2021 winner, Chinese artist Fanglu Lin, whose experiments in the fiber arts are helping to keep alive ancient techniques throughout the country. We spoke with both Fanglu and some esteemed jury members to get to the bottom of what makes the Prize an essential resource for uplifting new talent.
Kat Herriman: What do you think of prizes in general and who deserves to win them?
Prizes are recognition for both the prize winner and the prize giver. If your prize recognizes a well-known artist, the prize is for the prize (unless the prize also enjoys a good, longstanding reputation). Prizes establish careers and open doors. Risk is not enough to win a prize; a winner has to skillfully achieve an unexpected creation. The best prize winner points an unexpected direction in a discipline. —Anatxu Zabalbeascoa, executive secretary of the Loewe Foundation Craft Prize and architecture and design correspondent for El País
KH: What does innovation look like in craftsmanship where upkeeping tradition is so essential?
I do not see innovation and craftsmanship as contrasting concepts, but instead as complementary ones. The Loewe Craft Prize is proof that craft artists continuously evolve and experiment. This is a community that aims to renovate traditions and find new roots. Craftspeople show us that even archaic values can become a container of modernity. The applicants of this year's Prize have diverse stories and approaches, but they all investigate the new temporality of the world in a very interesting way. They make us reflect on archaic values' importance to understand our relationship with the world and the interrelations among us. They show us a territory to explore regeneration, circularity and new ways to reach beauty. —Patricia Urquiola, architect and industrial designer
KH: How much does biography play into the Craft Prize?
When we choose the Prize winner we take into consideration everything, but first and foremost, the piece itself and its quality, which is really fundamental. Only then do we look at the biography of the author. In the case of the 2021 winner it was very important, apart from the fantastic beauty of the piece, to know the story of the author, a young woman who is investigating minority cultures and materials and creating something incredibly beautiful out of that research. Her biography only makes the piece even more interesting, offering more details about the story behind it. This year we were so lucky that we had also the opportunity to see videos about how the artisans toil in their workshops. This was a beautiful piece of documentation that invited the jurors inside the work. —Benedetta Tagliabue, architect and RIBA Stirling Prize winner
KH: What does winning this prize mean to you? How will it affect your practice?
Fanglu Lin: I was so thrilled and surprised! I'm very grateful to Loewe Foundation for giving me this prize and to my gallery Art+ Shanghai, which has supported and encouraged me for the past three years. It's an important turning point in my artistic career. In the past few years, I have been through many periods of doubt and confusion. Now I have won this award, it gives me energy to continue.
KH: What artists and craftsmen have influenced you? What do you hope to pass along to the next generation?
LF: What has influenced me most is the craftswomen of the Bai minority. They grew up in Zhoucheng village, the largest Bai village in Southeast Asia. They inherited the craftsmanship; they are hardworking and simple-minded. Most of these women can't even write their own names. They will sit in the yard to tie the fabrics every day in their spare time, work in the field in the busy seasons and all the household chores fall on their shoulders. The average age of this generation of craftswomen is over 50. They are probably the last generation of women who guard the craftsmanship in the village. Most of their children no longer pick up needles and thread. In my opinion, they are all great folk artists. More than 100 techniques have been handed down from generation to generation, but now they are faced with difficulties in inheritance. It is such a group of simple women, in such a rural place, working in such a primitive way, but making astonishing art with their own hands. Their excellence and artistic value should be discovered and passed on.
KH: You are constantly experimenting with new materials. Are there new techniques or forms you are hoping to try?
LF: Of course, I hope to try more techniques and forms. In fact, this year, I have a new artistic plan, which is to go to Guizhou, China, to study Dong minority's bright, handmade cloth. I will continue my creative methodology and bring the traditional handicrafts of the area, which is defined as a living fossil of art in the mountains and create more possibilities via new art works.
KH: What advice would you share with a young artist interested in working with traditional techniques?
LF: Don't be afraid of the hardships; do it by yourself and with your own hands; go deep into life, and unite rationality and sensibility, mind and body.
KH: You've made chairs and wall tapestries. Would you ever consider making over a whole house or structure? And since we are so close to Loewe, have you ever considered making wearable objects? I imagine something like Louise Bourgeois in her wearable vest of bubbles.
LF: This is a very good question and I look forward to trying new forms, including even interior objects of art. At the same time, I'm also interested in wearable items. It would be a dream to collaborate with Loewe on a project, but I'm not Louise Bourgeois (one of my favorite artists in the world)!
KH: What's your dream project?
LF: I have a vision to create "the world's ancient craftsmanship project." I want to go around the world to explore other ancient crafts with different styles and extend my knowledge and artistic practice. I want to continue to make artworks with my own hands, and pursue very authentic feelings, truth about mind and soul.
Craving more culture? Sign up to receive the Cultured newsletter, a biweekly guide to what's new and what's next in art, architecture, design and more.