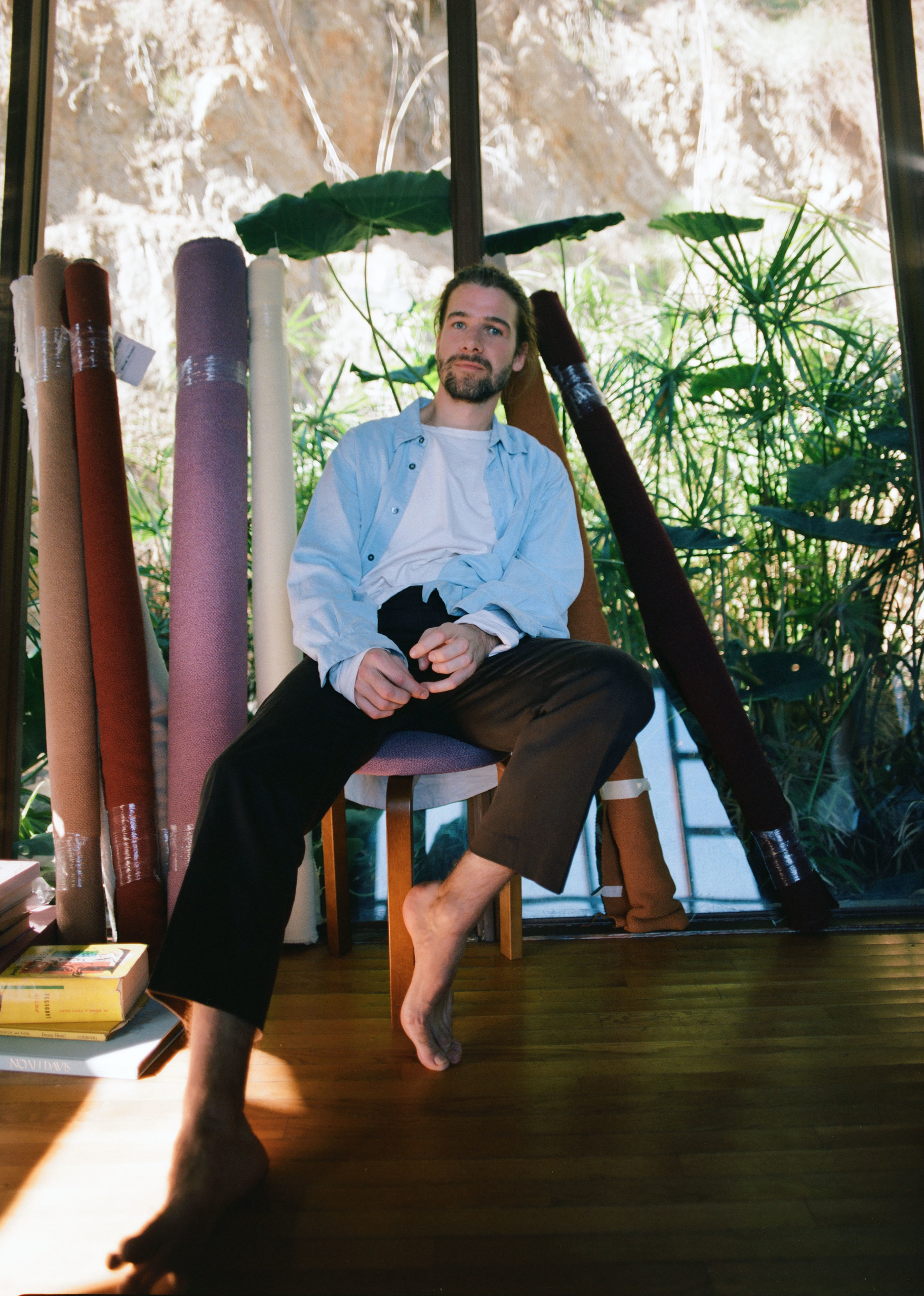 When designer Sander Lak pulls together a mood board, a photo of a pure white daisy might be next to one of McDonald's golden arches. He's not looking at the content necessarily. Instead, color is his drive. It always has been. "How I work with color has always been very instinctual," says the designer who shuttered his fashion label Sies Marjan last summer. Now, he's become a sort of consultant of hues, partnering with textile company Maharam to bring his chromatic sensibilities from the runway to the home. The result is an eye-popping new palette for Maharam Design Studio: three wool upholsteries, two felts and one chunky basket weave, in over 150 shades.
Though it is often said that the decor and fashion industries are close companions, Lak swears it is true. "For me, this was a really obvious relationship," says the former CFDA emerging designer awardee of the textile collaboration. After stints at fashion brands Balmain, Dries Van Noten and Phillip Lim, he began his own line, quickly recognized for its ethereal shapes and, of course, its use of color. Despite the creativity being your own boss afforded, he found an even increased freedom in the process of designing for Maharam. "As a fashion designer, I have to think about fabrics on the body—dry clean, wash, skin tone, draping," he explains. "Here, I really could focus on putting a color card together without having to think about the taboos that exist in wearing a fabric. That really brought about this idea of what's possible with color."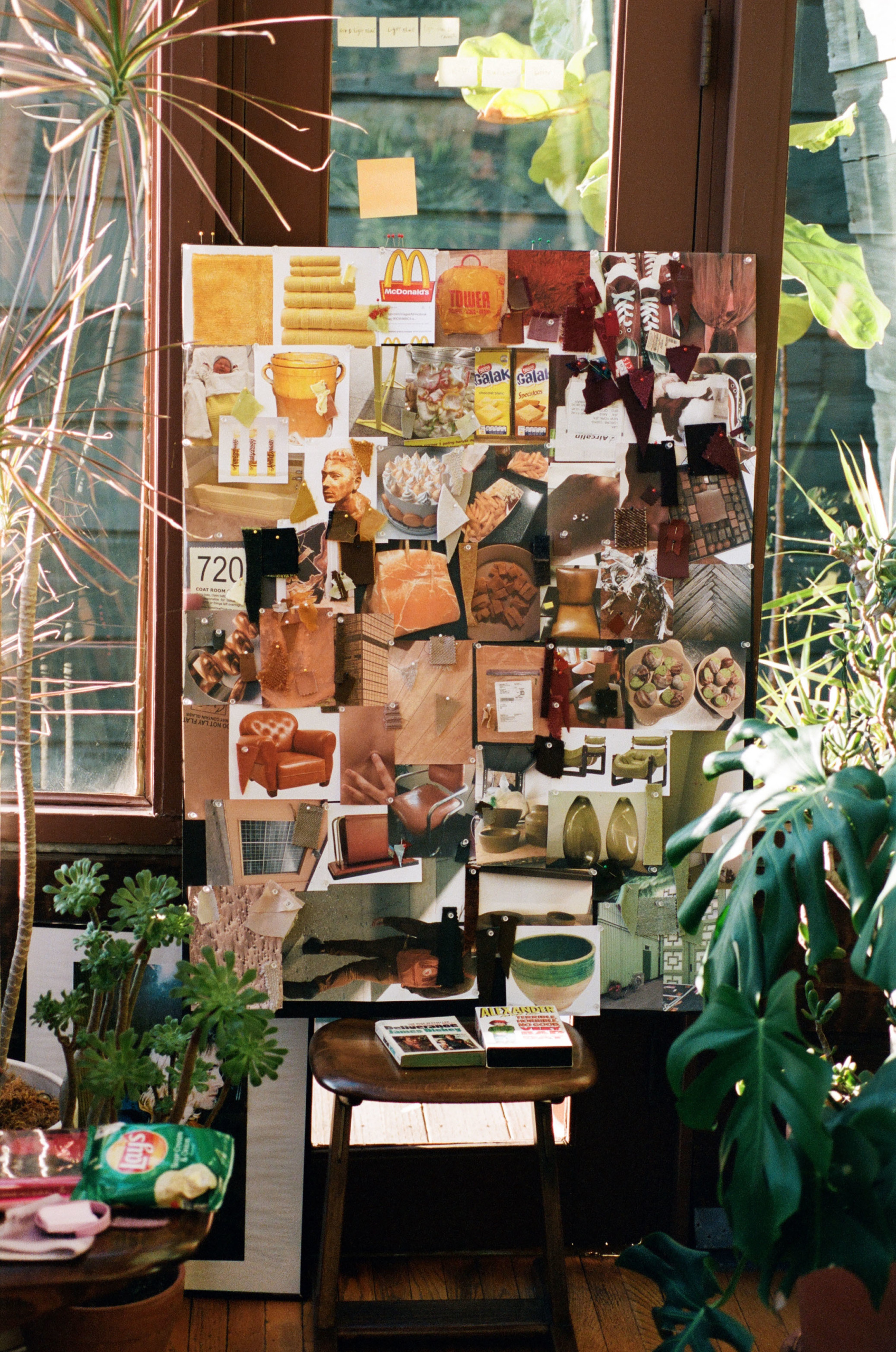 In the pandemic, the designer feels that his sensitivity to color has changed, more rapidly than normally. Nearly every week he found himself attracted to a new shade. "It's obvious that I was trying to put together, well, we all were, trying to figure out what the next moves are," says Lak of a phenomenon he believes to be a reflection of his mood. "Where are we going to be after the summer? And how are we going to dress and what are we going to wear? What is our hope going to be?" he exemplifies. He believes that neon and bright colors are out; and is instead personally more interested in earth tones, at the moment. It certainly is a departure from his usual preferences.
"I almost feel like everything that I can swatch here upstate," says the designer from upstate New York, "are colors that I'm really interested. Whereas before if I've always had an attraction to artificial colors, I've I found one weirdly enough to gravel and sand and stones, these kind of gray tones." Subconsciously, it might be the want for simplicity in life. "Our lives have been simplified for us, just in working from home, and it's causing us to seek out things that feel more rooted," he surmises.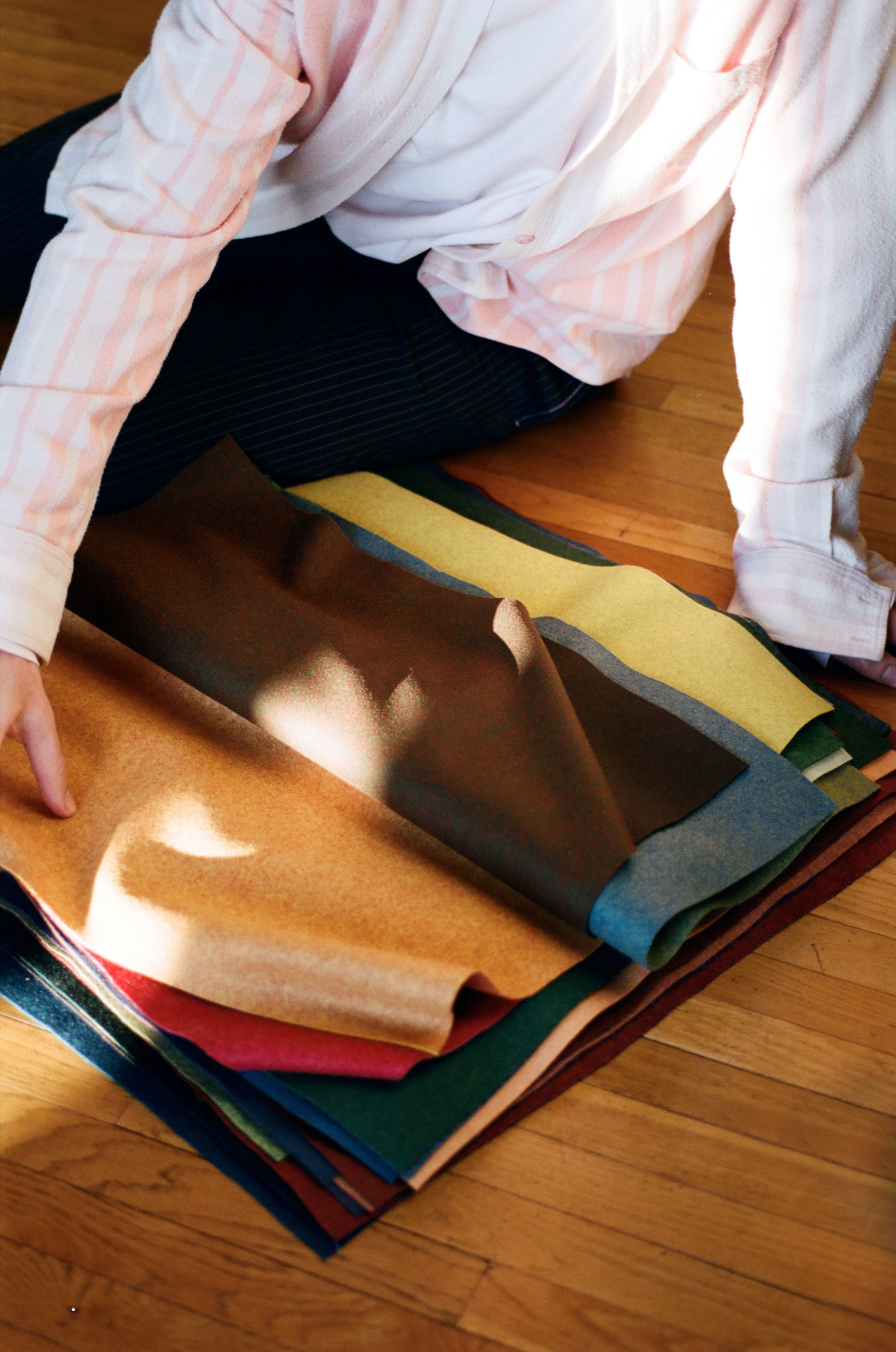 Going from a limited palette to endless possibilities meant that the designer could really flex his creativity and explore. He explains the process as almost a laboratory experiment, where a meticulous testing process against a variety of materials mimics the same swatching process a consumer or interior designer might use when choosing a color for their sofa. Though, his reference points for the Maharam fabrics are much more disparate.
In reference to the partnership, Lak explains: "For me, I really see it as, as dating, a corporate combine a combination of things. Who do you want to date? Who do you want to have dinner with? What makes sense?" he says. When asked whether the relationship was long term, Lak replied cheekily, "You always hope that when something goes well, that there's a second date and a third date." There are big things coming, he alludes, and while details are to come, "Let's hope that they're big enough for people's expectations."
Craving more culture? Sign up to receive the Cultured newsletter, a biweekly guide to what's new and what's next in art, architecture, design and more.