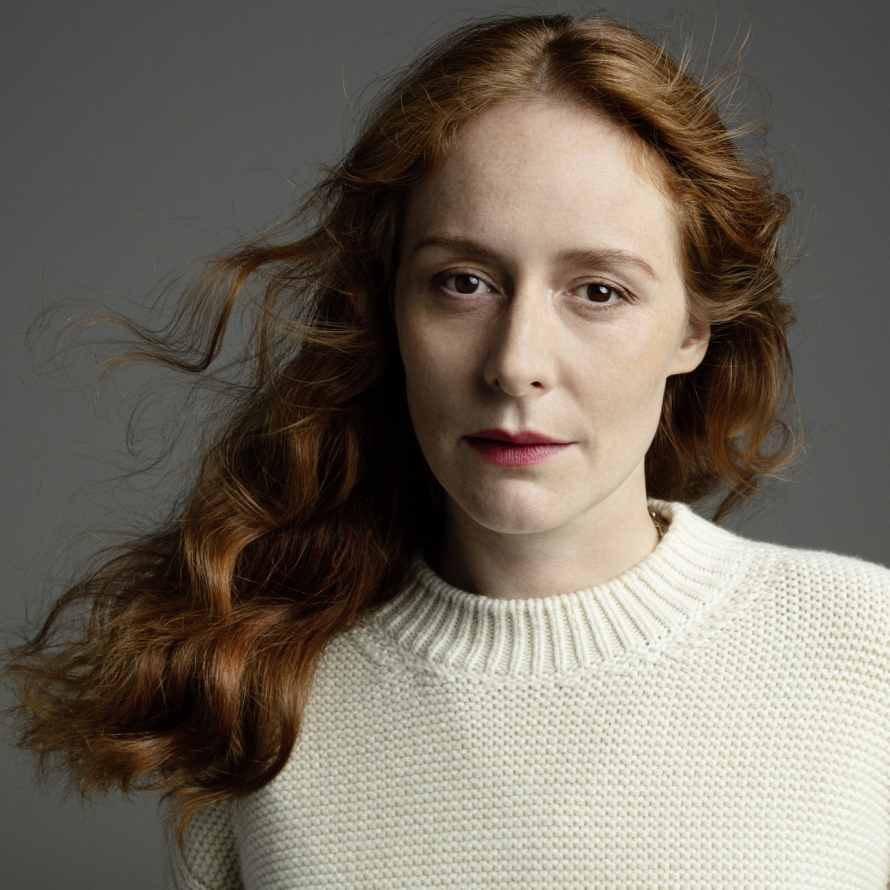 Fashion is a peculiar discipline, defined in equal measure by renewal and repetition. Its constant quest for newness occurs on an unforgiving seasonal schedule: creativity on demand, like it or not. Despite calls over the last several years to slow the excruciating pace, and some renegade behavior determined to do just that, for the most part the fashion calendar had remained constant for decades, anchored by the two runway seasons during which brands introduce the next retail season's shiny new clothes.
Then came COVID, the uber-disruptor. The mysterious airborne assailant hit in the West in February of last year, its arrival more or less simultaneous with Fall 2020, which is now considered within the fashion industry as the last normal season.
Across fashion, presentation norms went out the window, as designers strove to come up with alternative ways of showing their collections. Confined to her apartment in Paris's 9th arrondissement with her husband and baby daughter, Hermès's artistic director Nadège Vanhee-Cybulski wondered how to connect with the brand's global markets. For Spring, she produced a book to send to fashion editors and retailers who would otherwise have traveled to Paris. As Fall 2021 approached, Vanhee-Cybulski felt the need for something more kinetic, something that would look forward to a mobile future, free of restraint. But under lockdown, the possibilities remained limited—or so she first thought.
"It was like a nightmare," Vanhee-Cybulski recalls during a video chat. "I had to stay home. I had to cook." Not that the domestic life was so terrible, but Vanhee-Cybulski acknowledges that being a designer, particularly the artistic director at a storied house, affords certain privileges of which one typically takes ample advantage. "You have access, and you see a lot of beautiful things before you start a collection, right?" she says. This time however, "It was, 'Where can I find inspiration in this vernacular? Where do I get it, between the kitchen and the hallway and my bedroom?' It was not possible this time. So I had to find new ways."
That challenge produced an awakening of imagination. Vanhee-Cybulski found it uplifting, and wasn't just limited to her own reaction to the pandemic. Rather, in conversations with friends engaged in creative pursuits, she learned that many felt similarly motivated, a discovery she now applies more broadly to the human condition. "We have shown how we can be surprisingly resilient in terms of creativity. I think it has shown our humanity," she says.
Human resilience manifests in internal power. Hermès's resources manifest in power of a different sort. Together, they led Vanhee-Cybulski to Triptych, a bold, ambitious concept. Hermès has a long, rich history of working with artists. This time, Vanhee-Cybulski felt the urge to seek collaboration on an artful piece; one that, in response to the physical restrictions of the pandemic, would focus on movement. Her heady, audacious idea was to develop a project with a strong dance component in celebration of the resilience of women. She commissioned two female choreographers, Madeline Hollander in New York and Gu Jiani in Shanghai, to each create a work featuring all women dancers. These dance pieces would bookend a full-scale fashion show, produced and staged in Paris. It would all occur live online, across the three cities and time zones. Given the intricate individual staging required in each locale, plus the overall coordination necessary to roll seamlessly from one city to the next, the risk-reward ratio was about equal—tremendous possibilities either way. Reward won.
This past year, the very notion of "showing" their collections has been fraught for all designers, as they've been forced to come up with digital alternatives to the live show. It's been a huge learning curve, and stressful to boot, so the inclination (for this critic, at least) is to tread lightly with criticism. That said, many of the resulting presentations, particularly numerous fashion videos, have been, at best, earnest, E-for-effort affairs. With Triptych, Vanhee-Cybulski achieved one of the year's few genuinely compelling presentations. In fact, while one is loath to acknowledge positive subtexts to this pandemic nightmare (at least beyond reaffirmation of those most essential elements we didn't realize how much we took for granted: health, family, friends, a sense of belonging and, yes, workplace normalcy), it has opened certain creative opportunities, and not only for the creatives themselves. Once upon a time (early 2020), most fashion shows were 12-to 14-minute works which, even though filmed for digital posterity, were intended as one-time-only in-person events for limited audiences. The rare digital gems of the COVID era can be savored by millions of people at any time and repeatedly, like a Netflix favorite.
Triptych merits multiple viewings. Vanhee-Cybulski says its genesis was about "ubiquity" and "gratitude, a certain sense of acknowledging the solidarity" between Hermès and its global customer base.
Yet, first and foremost this was a seasonal fashion show. And in fashion shows, the clothes matter. Vanhee-Cybulski's are beautiful, standing up to the bravado of the grand-scale presentation with a chic elegance that, from the runway, radiated both strength and serenity.
Beyond that aura, Vanhee-Cybulski isn't much one for tidy runway narratives that offer too narrow a view of women. "I don't have one protagonist in mind. I don't want to pigeonhole women," she says. "So for me, it's always interesting to start from a wardrobe." For Fall, she wanted that wardrobe to express joy, the joy of getting dressed, of leaving the house with someplace to go, and represented that with her sets, three different interpretations of a specific, iconic shade of orange. It appeared in Triptych as dramatic theatrical curtains in New York and references to Hermès boxes in Paris and Shanghai. "It's interesting to talk about something which is reassuring and that also has a promise of beauty, of joy. When you see an orange box, an orange bag," Vanhee-Cybulski offers the famous luxury packaging, "you are smiling."
Indeed so, and her Hermès Fall collection offers much to smile about. Vanhee-Cybulski came of age as a designer while working for two masters of modernist chic: Martin Margiela (himself once creative director at Hermès) and, at Céline, Phoebe Philo. Her aesthetic philosophy shares with theirs the belief that high function is essential to compelling fashion, and not merely its occasional happy side effect.
Here, Vanhee-Cybulski developed an impressive range of beautiful clothes for a sophisticated woman. One sub-theme: a continuation of the sensuous side she first explored for spring. She proclaimed that area her "risk zone," and realized it for Fall in numerous alluring dresses and languid skirt looks, including those worn by Hollander's New York dancers. As for Vanhee-Cybulski's comfort zone, "it's more about the blanket coat, the whole reassuring [feel] of the cashmere double-face, the gorgeous wool." Such sumptuous beauties abound, with graceful movement added via dramatic fringing. Vanhee-Cybulski's palette—mostly earth tones, with lively shots of pink and orange—makes for a dichotomy that goes beyond a seasonal whim. "It's the collision of the Hermès world," she says. "We talk about the force of the leather-making, the saddle-making, which is all those earthy, natural colors. And then you always have this silk, splashing and disturbing the vision just by its nature, because it is very restless."
Leather is the origin of Hermès and continues as the house's defining feature, a fact that Vanhee-Cybulski celebrates in her ready-to-wear. Yet she is also increasingly mindful of changing views on leather usage. For Fall, she gave careful consideration to ensure that no application was gratuitous, whether in an exquisite outerwear piece or the banding on a fluid skirt. "We are a house of leather," she says. "But we are quite conscious about the way we source, we work. So yes, leather is visible, but it is not at all something which is pouring out everywhere. It is an evolution. You have new behavior; you have new values." She thus made "a conscious choice" to reduce the amount of leather clothing. "I don't want to [eliminate it]. It's not about this; it's more about showing the excellence of that material."
The most overt example of that goal is evidenced in Triptych's Shanghai section, during which Jiani's dancers wore leather trousers with tops in Hermès's tattersall check for their lyrical, athletic performance. Vanhee-Cybulski's goal: to show leather's functionality beyond its stereotypical ready-to-wear associations, such as "rockabilly and punk. We can dance in leather," she says.
An understatement, for sure. Jiani drew on traditional Chinese dance motifs in creating her piece, which was a wonder of acrobatic grace. Vanhee-Cybulski had approached the choreographer specifically to add powerful punctuation to the three-part global event. Conversely, she wanted to work with Hollander, with whom she'd collaborated previously, to create anticipation, while capturing a sense of urban energy. Hollander played on the idea of walking in New York to conjure a sense of suspense. "We wanted to get the attention of people; we wanted to keep them on their toes," Vanhee-Cybulski says. "We also wanted to build up a crescendo so that you would have this expectation [for the runway show]. It's almost like a dream."
That expectation foreshadowed the Paris show, which in turn rolled seamlessly into Jiani's portion. Vanhee-Cybulski was drawn to the idea of working with a Shanghai-based choreographer, because in the West we have such limited exposure to Chinese artists. "It was a big message of sharing," she says. Once she studied Jiani's work, she was transfixed. "I said, 'This is so what we need.' Dynamism. The theme of taking risks. The whole body language, the symbolism of the hands. I saw this as a very strong, positive message for everybody."
Not to mention that Jiani's work just plain captivated its audience. As Vanhee-Cybulski puts it, "You know when it's the end [of a performance], and you just don't want it to end?" Which could also be said of Triptych as a whole.
Craving more culture? Sign up to receive the Cultured newsletter, a biweekly guide to what's new and what's next in art, architecture, design and more.