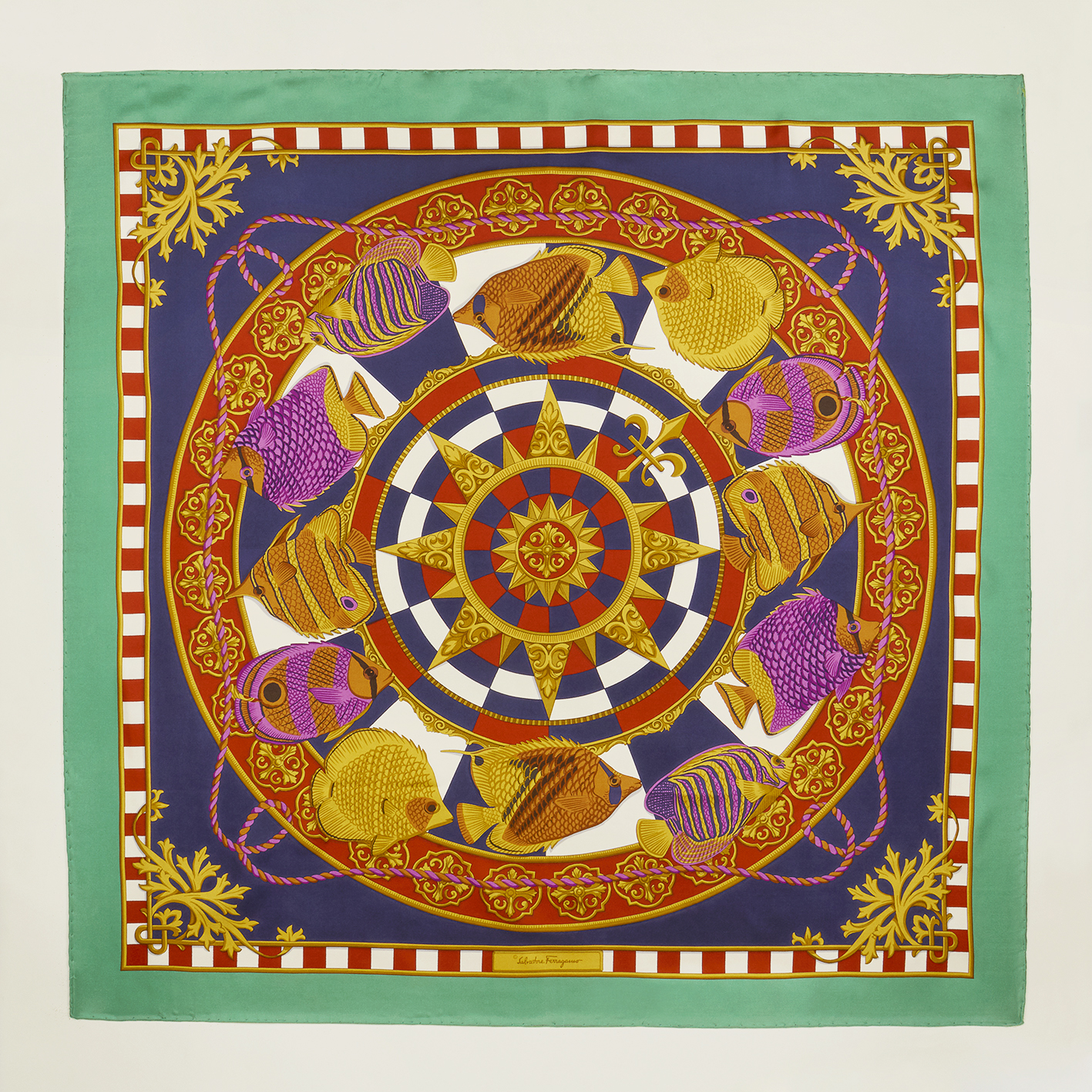 Salvatore Ferragamo has been synonymous with luxury Italian leather since the company was founded nearly a century ago, but for the last 50 years, the designer has also come to be known for its designs of another sumptuous material: silk. While the origins of silk date back thousands of years, it wasn't until the 1970s that it became a mainstay in the house of Ferragamo, when youngest daughter Fulvia Visconti Ferragamo led the brand's foray. For the next five decades, she served as creative director of men's and women's silk accessories and continued to forge a memorable path. Now, three years after her death, a new exhibition at the Museo Ferragamo in Florence pays tribute to the significant contributions she made to the company's identity and legacy and explores the relationship of printed silk to art, history and culture.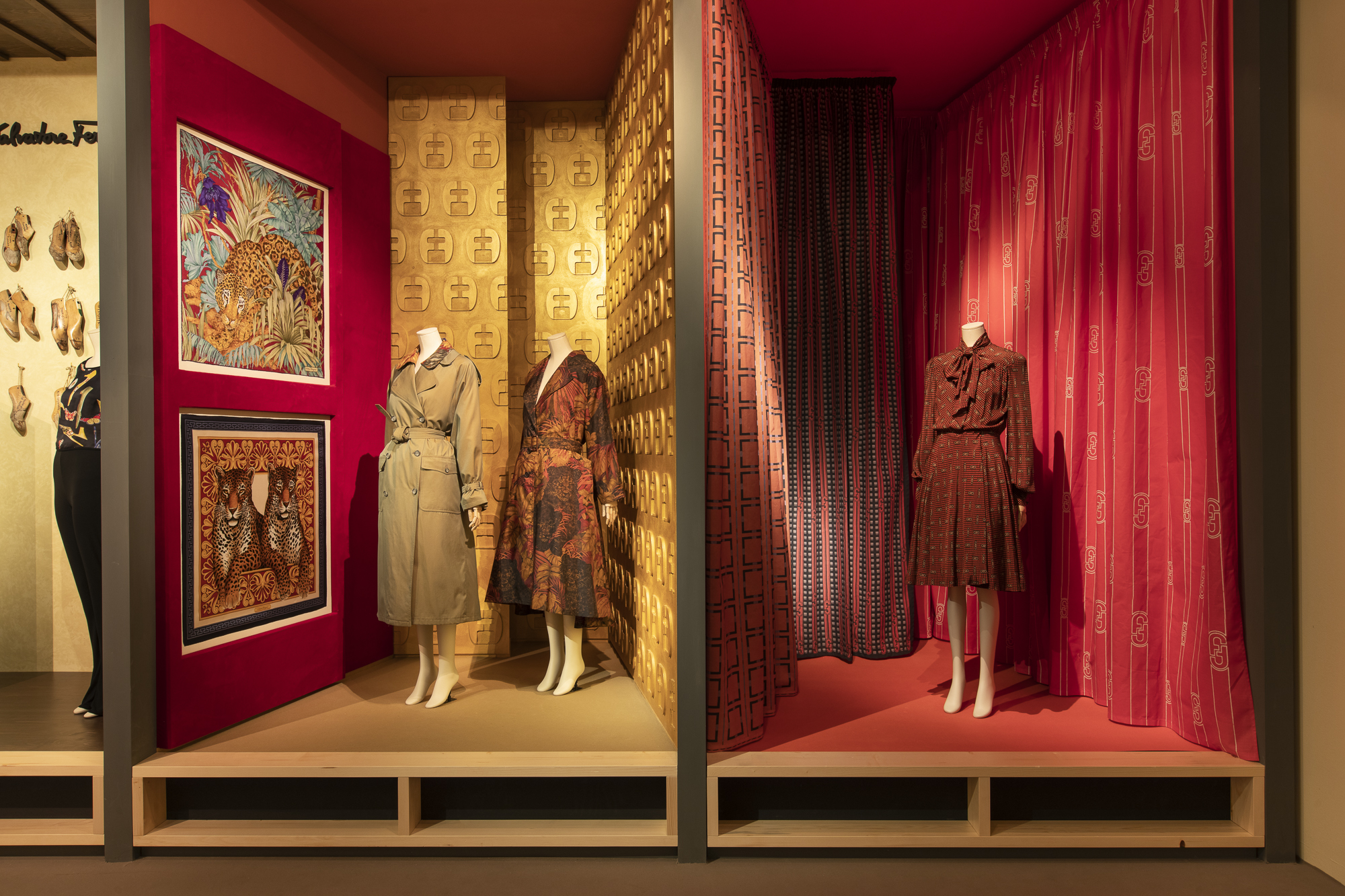 Aptly titled SETA, or "silk" in English, the exhibition has been in the works since 2019, when curator Stefania Ricci began surveying Ferragamo's immense archives and found more than 3,000 scarves, 7,000 ties and thousands of other silk accessories, sketches, drawings and color proofs. "Behind a single design, there are so many references to so much history and culture, especially in Italy since we are exposed to art and culture from such a young age," the curator explains. "Fulvia was a very curious woman, and the culture was inside of her."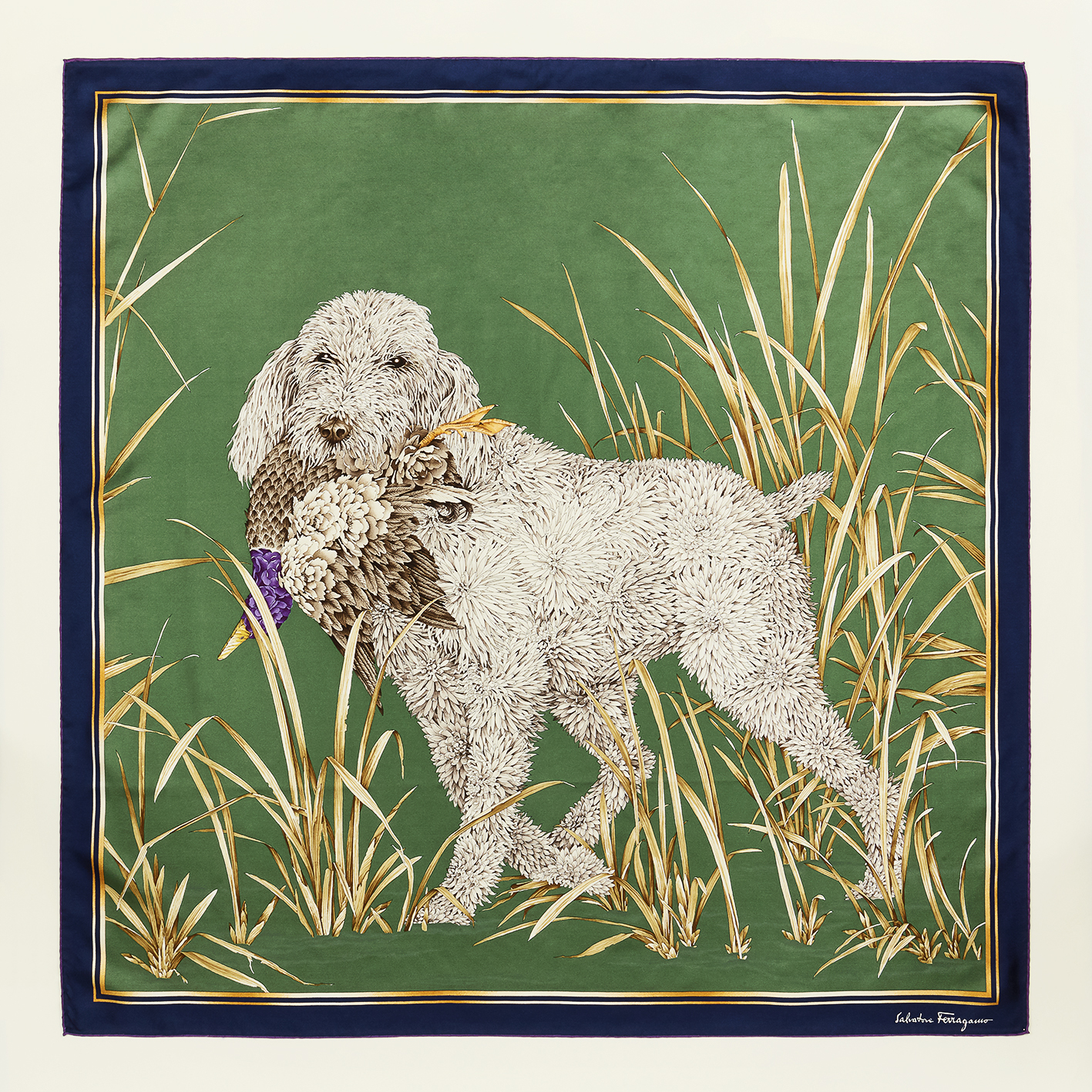 Ferragamo's expansion to silk came in the wake of its founder's death in 1960, when his wife, Wanda, and their six children realized their father's dream of transforming the brand from shoe company to true fashion maison. Wanda soon relocated to Lake Como, a region known for its silk factories, and when Visconti Ferragamo joined her, she developed an exclusive production of printed silks for the brand. "She started working with different designers outside the company, but she always brought the materials for inspiration," Ricci notes. "And Fulvia was very intentional about her selection of the colors."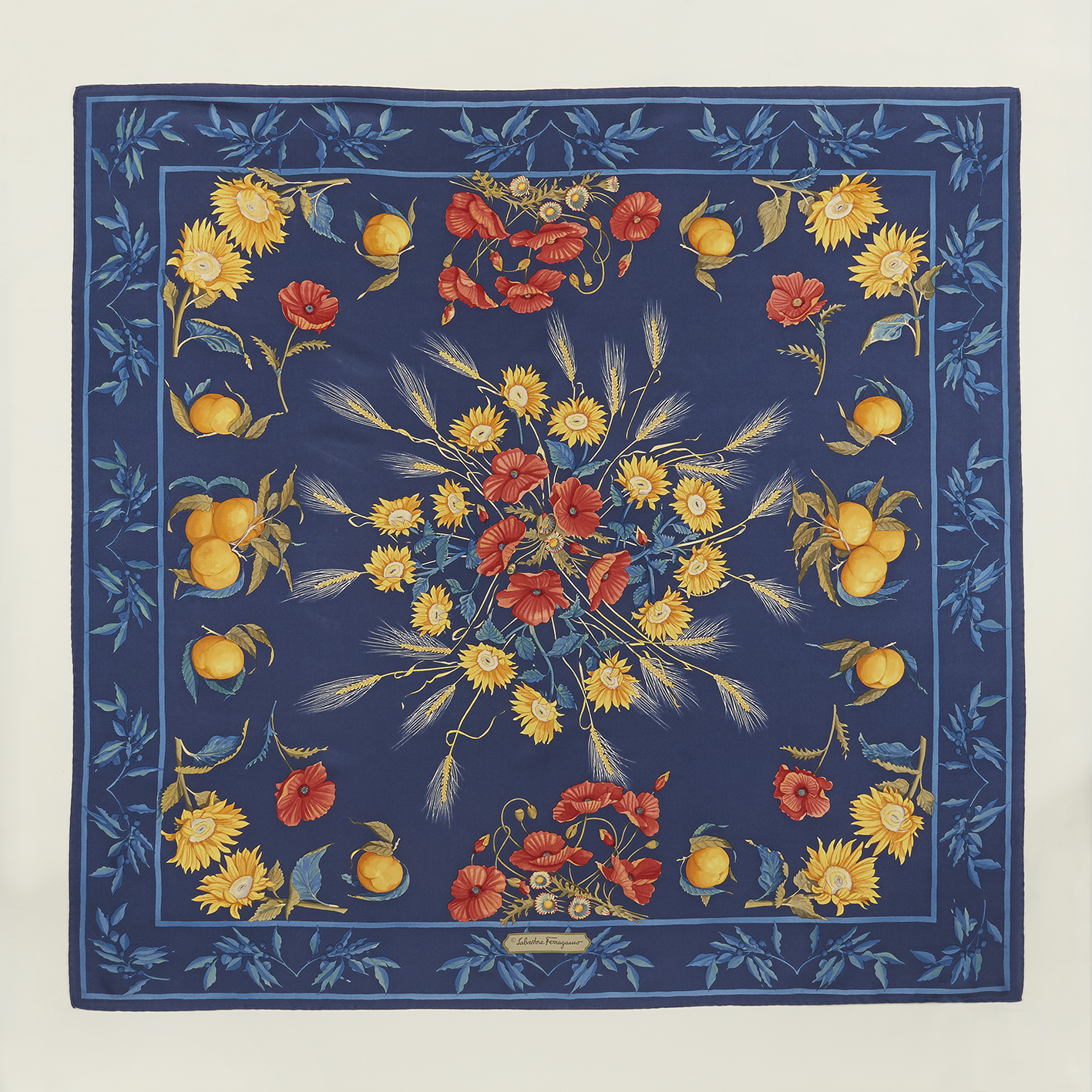 The exhibition seeks to not only display the process behind Ferragamo's printed silks but also to embody it. "It gave us an occasion to show the wonderful Ferragamo scarves and to show wonderful books that were printed in the 18th and 19th centuries, very important paintings from different museums, and all sorts of objects," the curator says. "When you are visiting, it's very easy to understand the passage of influence from a scarf to an object and from an object to a scarf."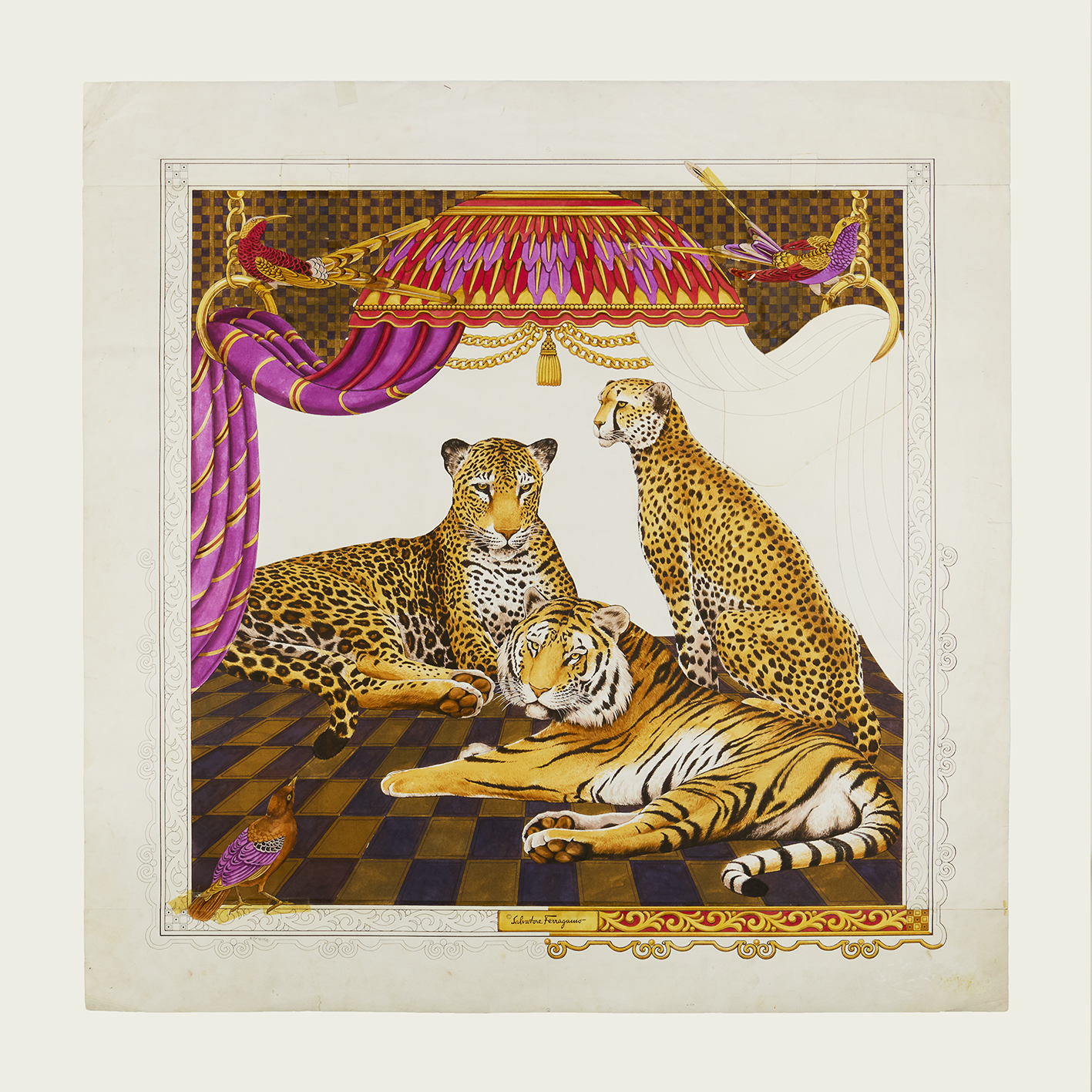 The accessories featured in SILK span five decades and include many of the original drawings that influenced them, as well as several artist collaborations and a range of new artwork. "In this case, we have two Chinese artists who made wonderful installations in the first room of the exhibition in order to show the value of the Silk Road, which was not only a commercial route but also one of spiritual knowledge," Ricci explains. In another room, the animal and flower drawings of Visconti Ferragamo's scarves sit next to specially made drawings by contemporary young artists. "We wanted to show how a fashion brand and a fashion museum is obliged to young designers and young artists," the curator adds.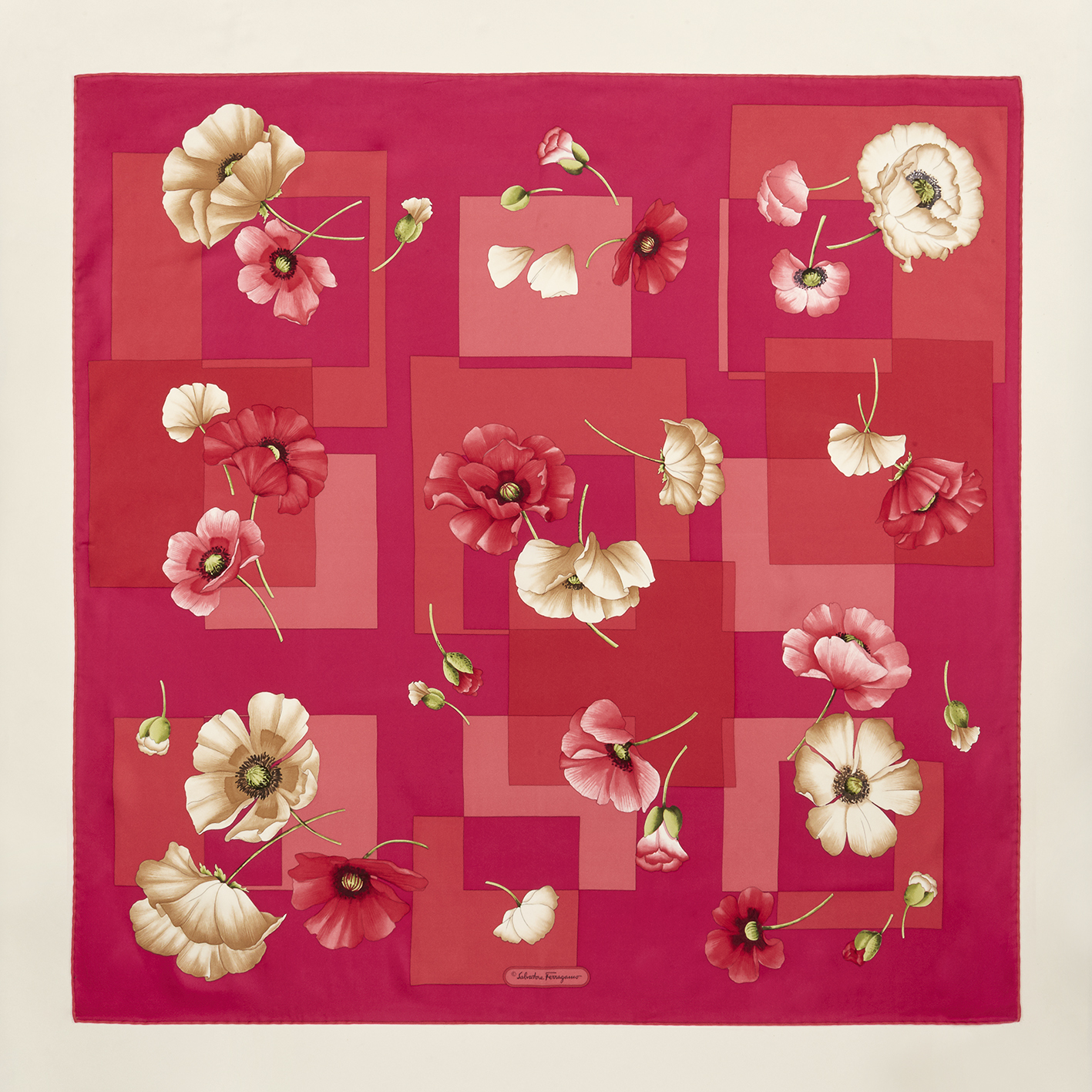 The entire exhibition will be on view at the Museo Ferragamo until next April, but is also available to visit virtually. "With silk, it's impossible to show the full quality virtually, but we knew there was a need to have it virtually because people need to have an opportunity to view the light and romantic after all of this darkness," Ricci says. The digital presence of SILK will expand to workshops and guided tours so that visitors can fully experience the exhibition—even from thousands of miles away. "I hope visitors can understand the evolution of fashion, that it is not only the fashion that you buy or see in the windows but that there is a lot of work behind it," Ricci explains. "It is important to organize exhibitions like this to explain that these are not just clothes or accessories that you can wear but that fashion is the communication of society, of politics, and of everything you're feeling."
Craving more culture? Sign up to receive the Cultured newsletter, a biweekly guide to what's new and what's next in art, architecture, design and more.