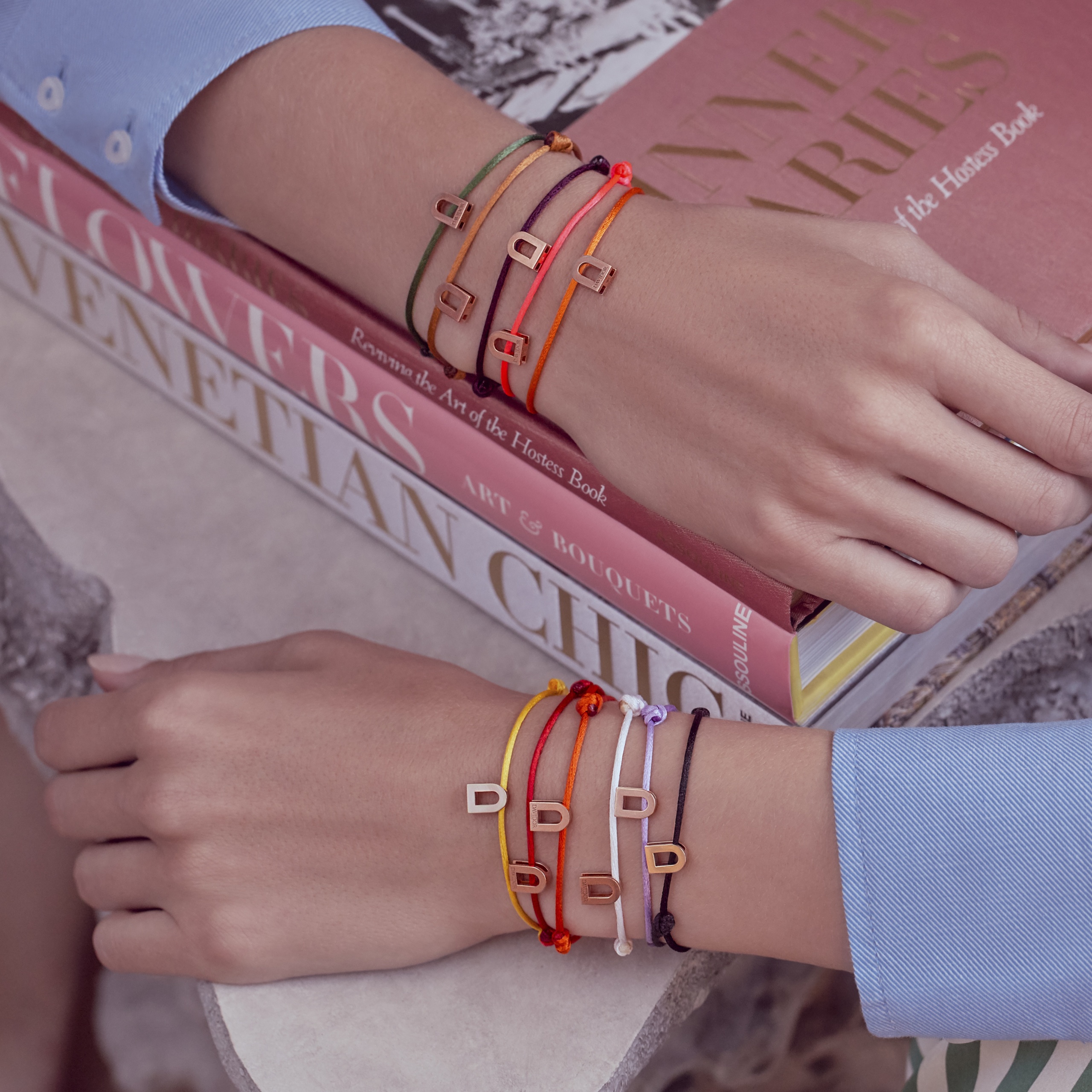 Davidor, the high jewelry brand founded by David Gusky in Paris in 2013, is reimagining the idea of classicism by introducing fun, vibrant yet expertly crafted pieces that can be passed down for generations. The color story in thirty-three-year-old Gusky's first collection, L'Arc de Davidor, is a merge of his two cultures. While born in Florida, he spent nearly every childhood summer in Vicenza, Italy, helping his parents run their fine jewelry business. There, he says, he became "heavily inspired" by the curves and colors of Art Deco designs and Northern Italian architecture by Andrea Palladio, known for his use of arches.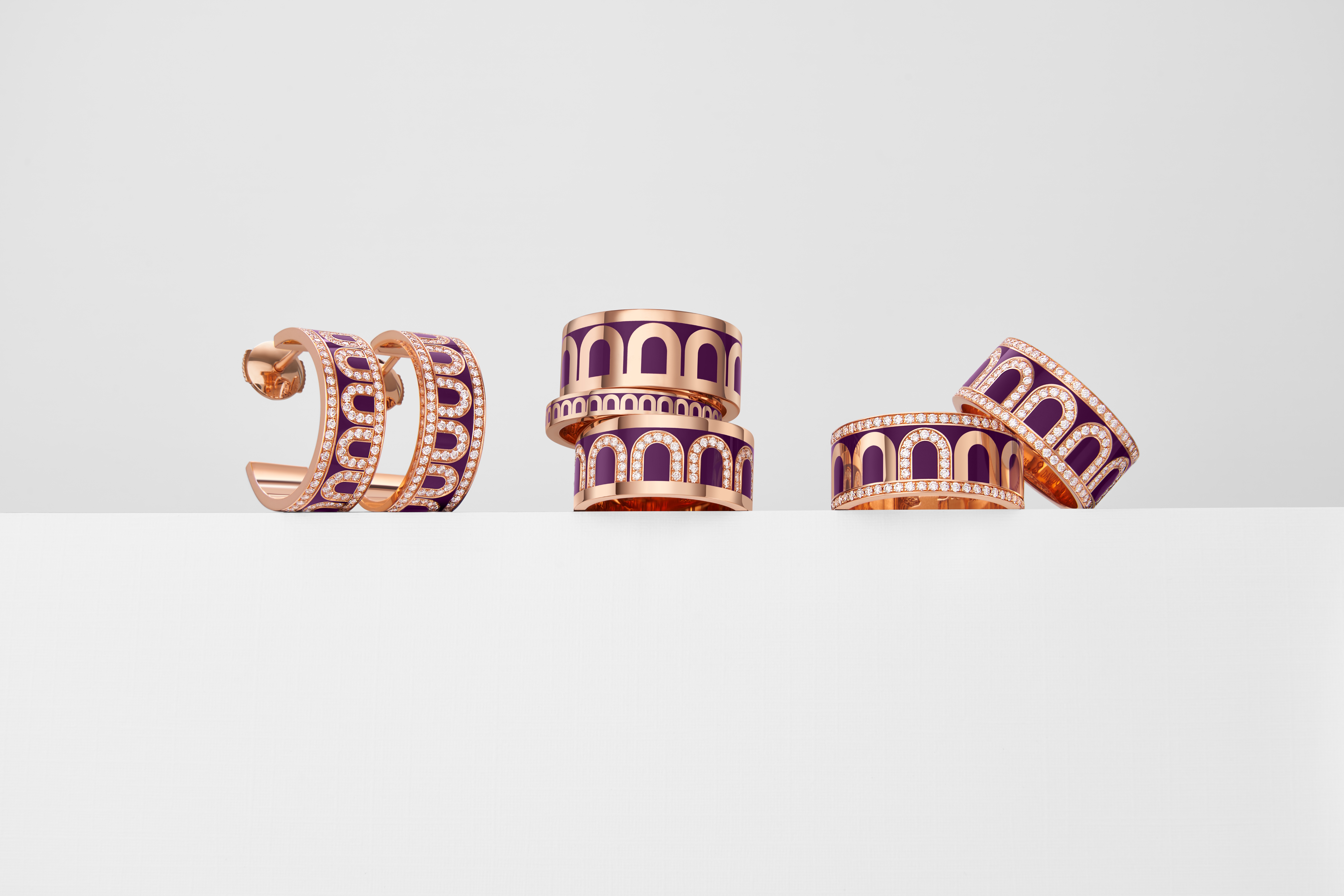 Today, both references can be found in Gusky's own jewelry designs, but it is his fascination with the concept of the archway, as a portal to something new, that has become a staple of his brand. Not only is it present in most of his designs, but it's also the shape he chose for the Arch Cut Diamond, his patented diamond cut.
"It was something that enabled us to really be in the field of high jewelry and to showcase our savoir faire in the level of craftsmanship," Gusky said of his diamond cut, "and it really became another window for us to tell all of these stories through."
The founder-designer has many stories to tell. His collections are often inspired by wanderlust, and the colors he creates for their pieces are meant to bring a memory of a place or thing that he loves to life. His milky Palm Beach mint green is inspired by the freshness of Miami while Fraise is inspired by strawberry markets in the south of France. Hortensia blue comes from the hydrangea flower, Limoncello yellow evokes Capri's tiered lemon groves and Palais Royal green is inspired by the eponymous palace's Parisian jardin.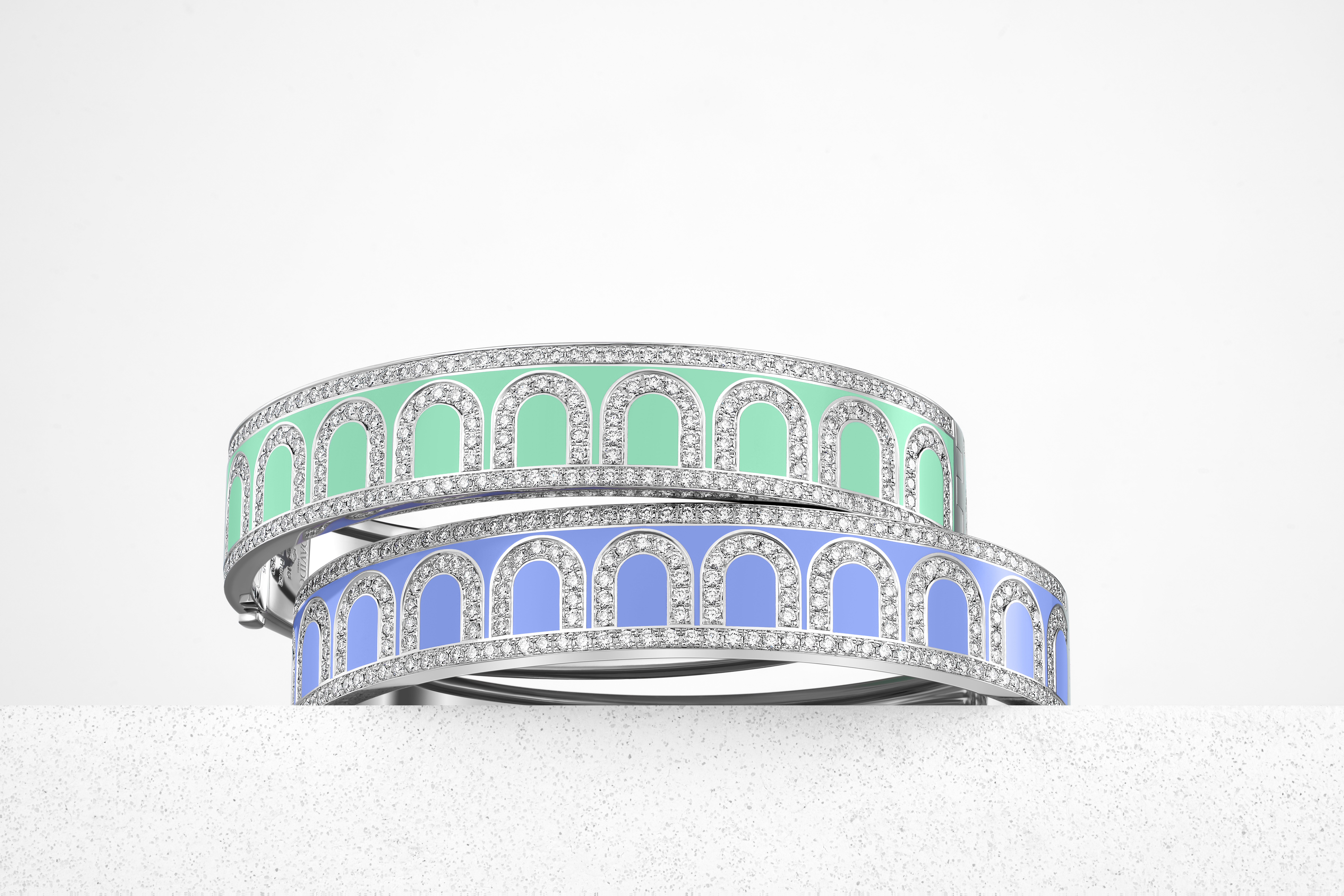 Many of Gusky's pieces are made with colored ceramic placed on yellow, rose or white gold, each hue specific to a particular metal option. "I fell in love with the French art of lacquering," he says. Though lacquer traditionally doesn't involve ceramic, the jewelry designer explains that he wanted to "update" the technique by incorporating the luxurious yet resistant material. Each color is mixed in Davidor's atelier and, Gusky says, "we work very hard to create colors that are proprietary to the brand, personal to me as the creative and based on a true point of inspiration with authenticity." One of the most meaningful shades to him is the Riviera blue. "I spent a lot of time, when creating the brand, in the French Riviera, so we used the Riviera blue inspired by the Côte d'Azur as a way to really have that rich blue that you see in the city brought to life in the jewelry," he says.
While the elegant Caviar and Neige are usually Davidor bestsellers, more vibrant colors outperformed them this year, amid the coronavirus pandemic. "I think people were looking for bright, bold and something that makes them smile," Gusky muses. "It was such a depressive period that I think people want something that brings a moment of happiness."
Because, like most, Gusky hasn't been able to travel for a year, he channeled his hunger for discovery and experience into expanding the L'Arc Voyage collection, which includes colorful silk bracelets with arch-shaped charms as well as chain necklaces and bracelets.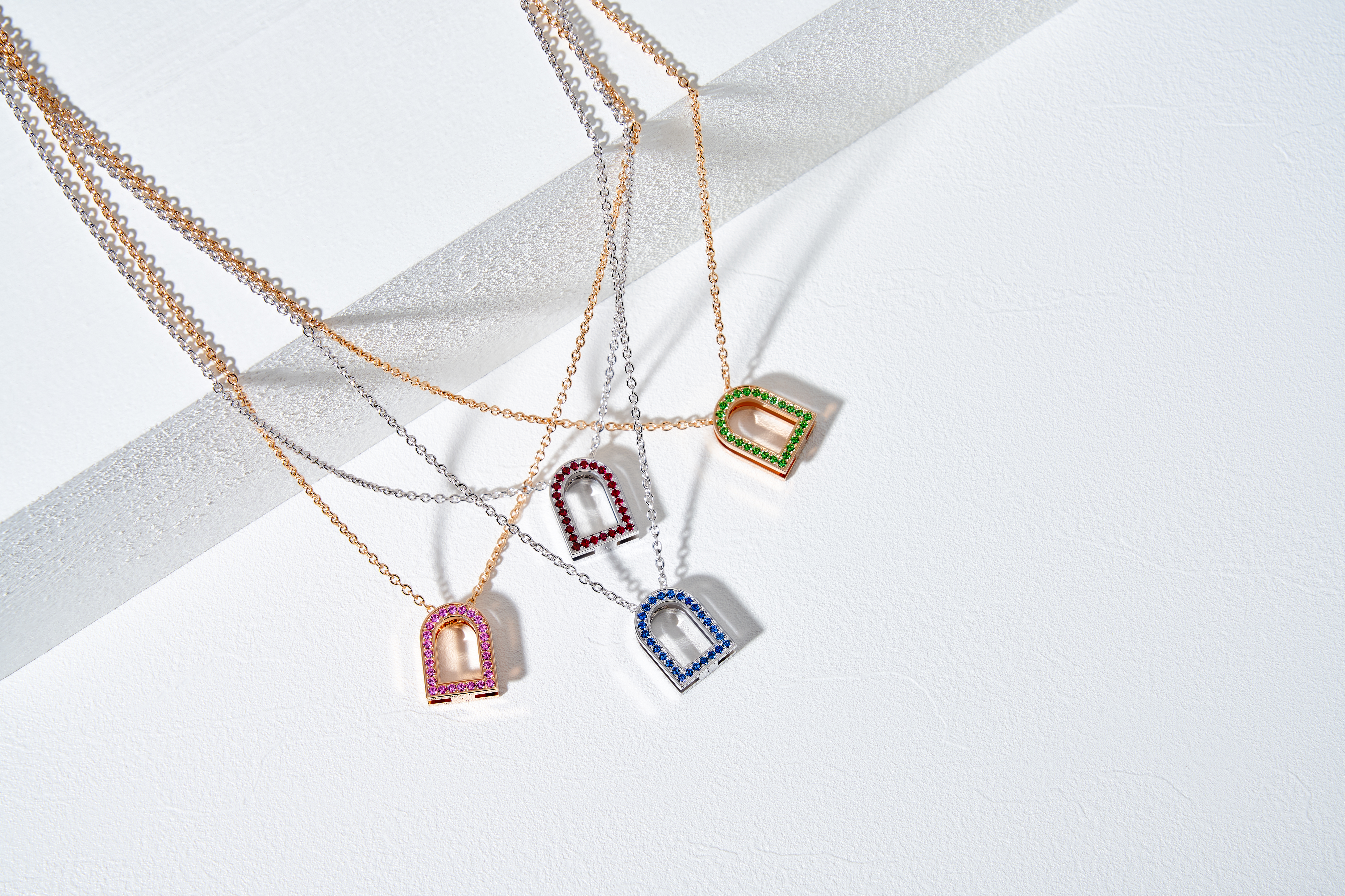 "Those are strictly inspired by travel in different places and that arch tells a story of what you see in each. The idea is that you should be wearing something that you can actually never take off," he says. "It's really ready-to-wear fine jewelry that's meant to be enjoyed every day."
His favorite piece of the moment is the white gold bangle in Palm Beach with Palais diamonds. "It's one of the pieces that does make me still smile every day when I see it, and I know how hard it was for us to get to that point of creation and technique and development," he says. Another favorite is the L'Arc Deco Platinum Bangles; each bangle takes one year to craft. "Every stone is cut as we set it. It is such a laborious project to create one, but the whole process is so loved," he explains.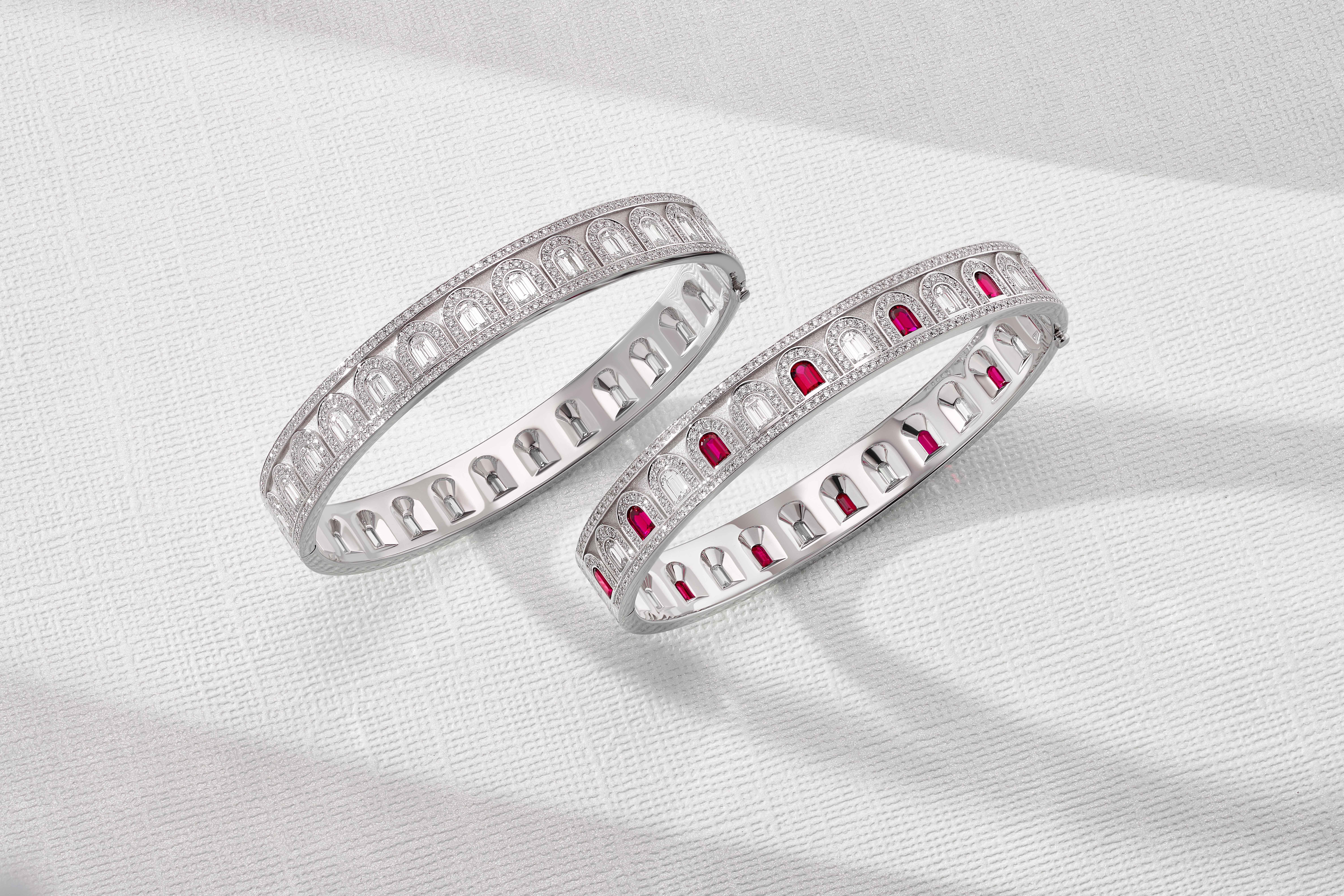 Despite the pandemic, the brand recently arrived in Miami in the form of a pop-up, and is already winning over the haute Bal Harbour crowd. This July, Gusky will be opening a permanent store in the Magic City, where he said he's seen an unexpected influx of male customers, as well as the usual female patrons. "All these customers really don't need more jewelry, so you have to create something that fits into their life that they're truly going to love and want to enjoy," he says of enticing the jetset class. "I always keep that in mind."
Craving more culture? Sign up to receive the Cultured newsletter, a biweekly guide to what's new and what's next in art, architecture, design and more.