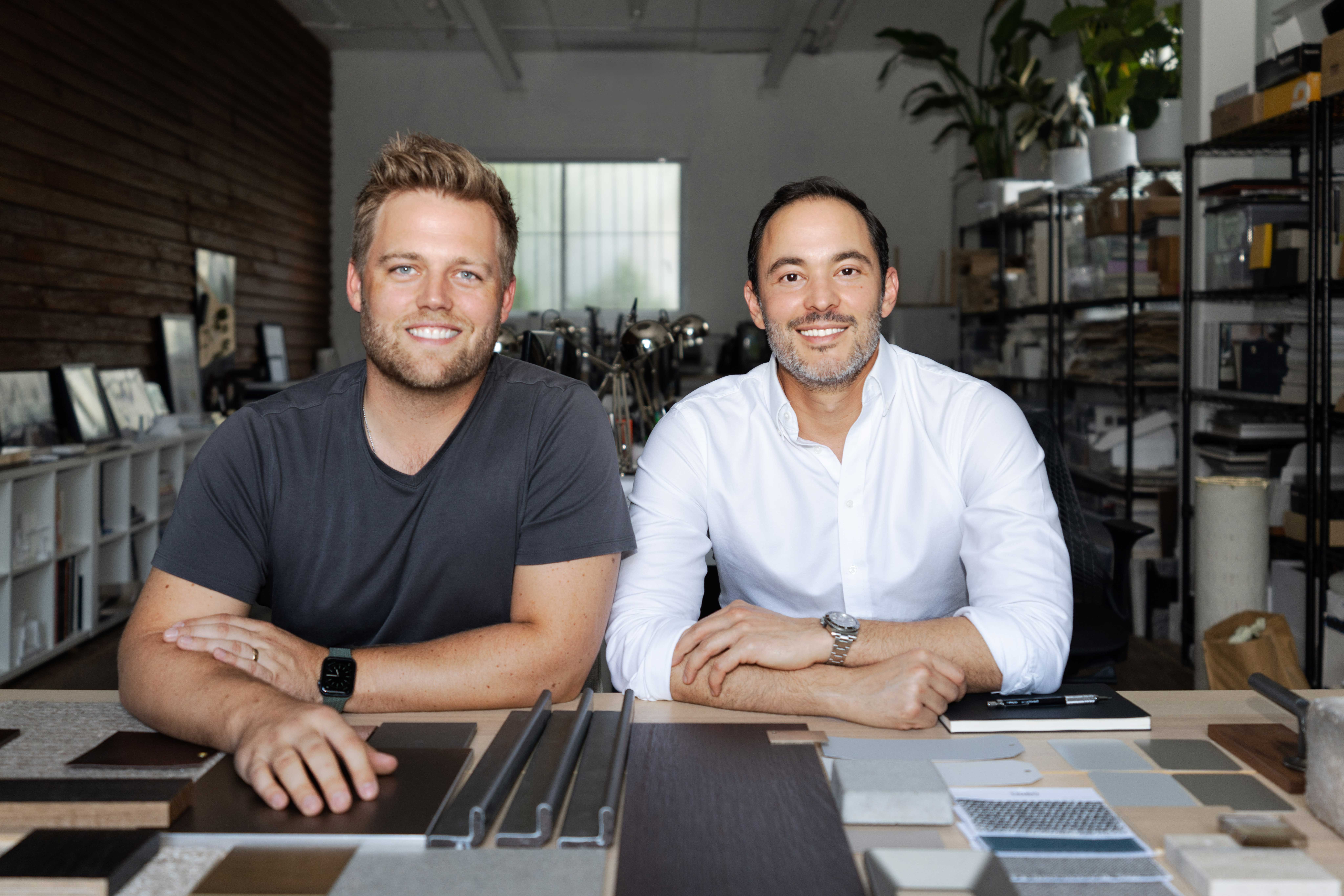 Architect Wesley Kean and designer Rodrigo Albir's friendship was born during a client meeting. In 2017, Kean, principal of architecture firm KoDA, had been hired to design a custom family house in the historic, upscale shoreline Miami neighborhood of Coconut Grove when the future homeowner arranged a meeting with Albir, principal of interior design firm Studio RODA, to look over the in-progress architectural drawings and plan an interior design strategy.
"I was frankly a little bit nervous," admits Kean of the encounter, expecting suggestions from Albir that might mar his original spatial vision. Nerves for naught, it turned out. As soon as the meeting began, Kean notes, the feeling subsided. "The way that he was speaking about what he wanted to do with the interior felt like someone on my own team was talking about it," he says. "He had that much of an understanding of the work and it immediately allowed me to let my guard down. It felt really comfortable." A synergy between the two Miami-based firms was clear, both in their contemporary yet clean-lined design aesthetic and project approach.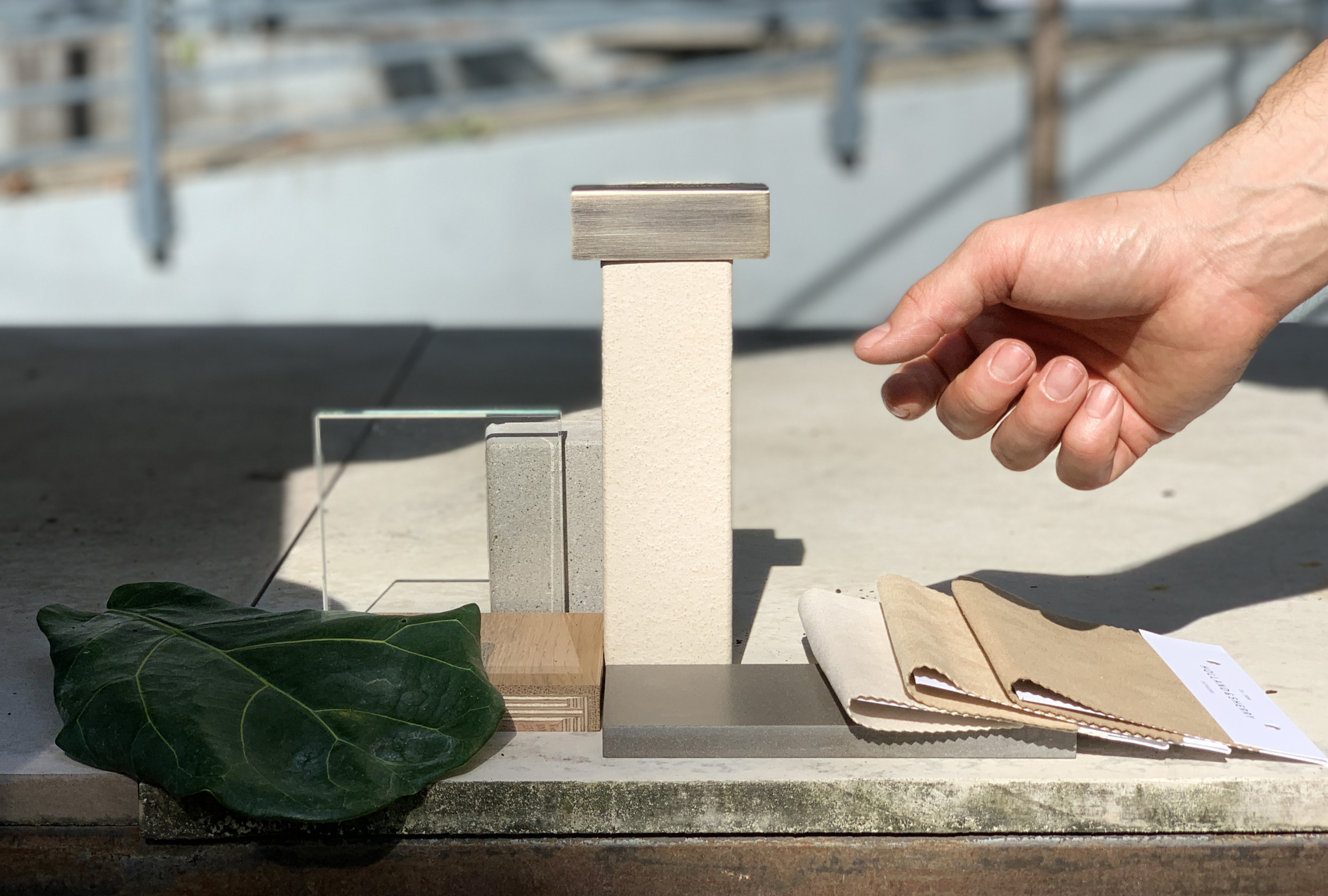 That first collaboration turned into a second—another new build home in Miami Beach, where the neighborhood's Art Deco history informed a sculptural form and a streamlined interior—as their personal friendship and professional relationship both flourished. So much so that when Kean found a new workspace with room enough for two firms in Ironside, Miami's urban art and design district, he called Albir to see if he might be interested in becoming officemates. He wholeheartedly agreed.
Here, in this self-described "design laboratory," the separate architecture and design firms now approach their work as a sort of like-minded collective, often consulting each other on projects whether a client chooses to make the partnership official in hiring both KoDA and Studio RODA. For KoDA, after a listening session with a prospective client to discuss living requirements, the design process begins with a charrette, a sort of melding of the minds in which Kean, Albir and members of their respective teams sit down together to hash out recent inspirations, concepts and ideas.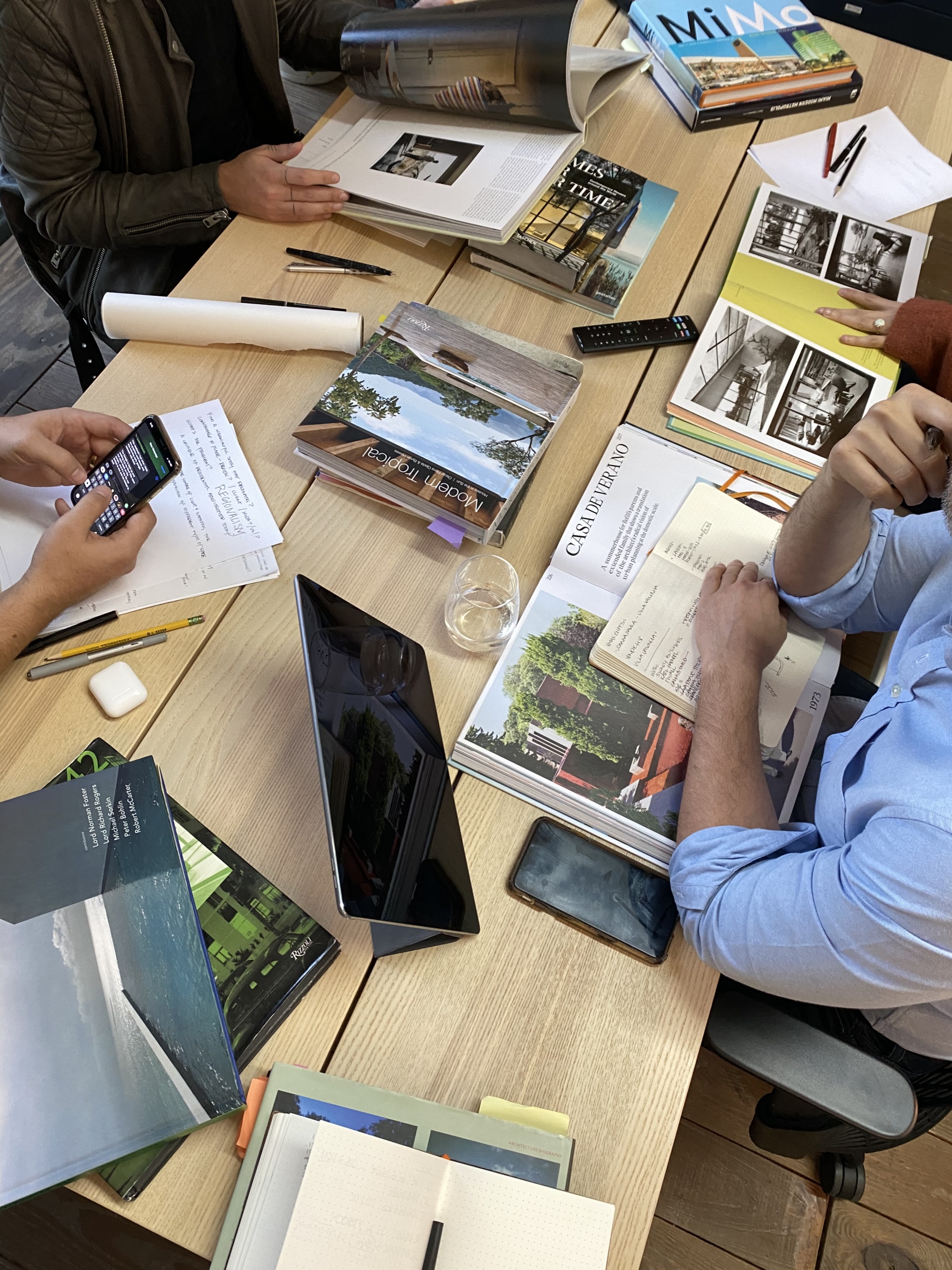 "We also listen to the environment: sun, wind and local culture," explains Kean. "We avoid trends that way to tap into something more meaningful in the place, client or ourselves." Albir's team takes a similar approach. "We listen to the architecture," he says. "I always try for our interior design proposal to be an extension of the architecture so there is a seamless connection between the two realms. In that way, too, the house will always feel like it was done by a unified team." For those projects on which they have had the fortune to work together, "we are the continuation of where Wes's team left off," the designer says.
Before their design meet cute and current collaboration in their physically-shared workspace, both firms had always begun their work this way. "It's like being back in school," notes Albir of the process, often used in academic studios, but "it also allows every project to be thought through holistically from the start, which is how it should be."
With all of these similarities in practice, it may be surprising that where Kean and Albir differ is in their backgrounds. Originally from Honduras, Albir's training was heavily focused on interior design. Having worked with innovative luxury designers like Yabu Pushelberg, he approaches interior architecture through that lens. Kean, on the other hand, grew up in the building trades working as a carpenter with his father. After earning his Bachelor degree in Architecture from the University of Miami, he worked with landscape architect Raymond Jungles, an experience that informed his detailed and nature-focused approach. From two perspectives, the designers arrive at a central idea in their work. "Rodrigo's native language is Spanish and mine is English," says Kean playfully, "but we're both fluent in the language of design."
Both creatives, too, find inspiration in the Floridian locales where they build: their rich histories, local traditions and particularly, the region's important connection to Latin America. For Albir, the latter hits closest to home. In his interior designs, the showcase of craftsmanship is a priority and he often introduces clients to the work of artisans from both North and Latin America to this end. In order to achieve a fantastic result, "I really sell the clients the idea that we don't only have to go with European furniture brands and pieces," he explains. In the mix, a home might have, for example, woven hanging screens of metal threads and natural fiber from a Latin American artist to divide a room or Brazilian Modernism-inspired rattan furniture to decorate a living space.
Attention to detail, contextual design and a modern look define the work of both firms, for whom every project is custom and unique to its client and environment. Collaboration makes a project only that much stronger, they say, and their open studio allows them to bounce ideas off one another seamlessly. "Most importantly, we respect each other's work and we are open to criticism, to helping each other and to evolving as design professionals," says Albir of the working relationship between Studio RODA and KoDA. Sums Kean in agreement: "There's trust there, and that matters."