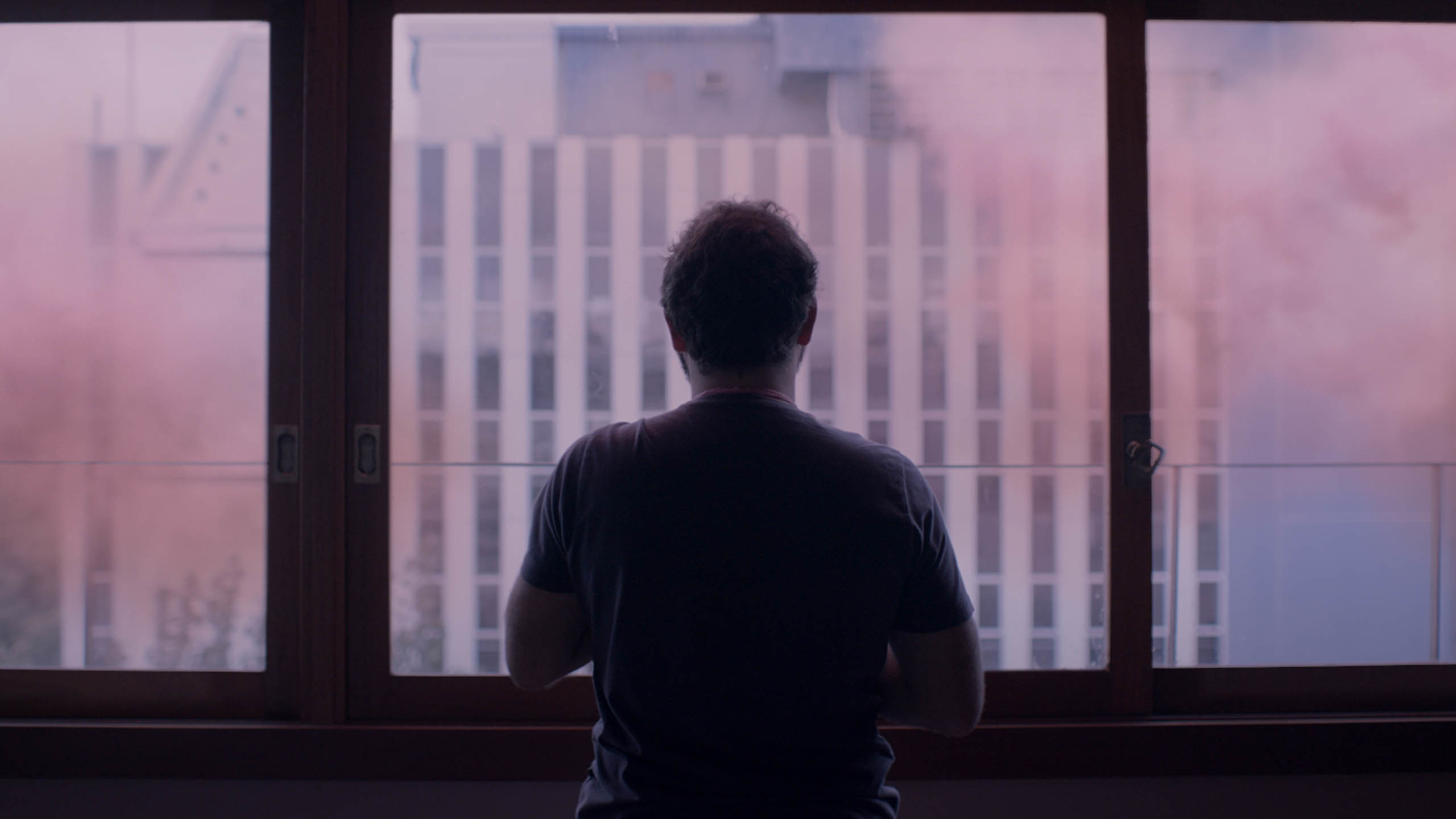 The Pink Cloud Written and filmed pre-COVID, The Pink Cloud, by Brazilian director Iuli Gerbase, is improbably prophetic. It centers around the titular vapor of some undisclosed but deadly toxicity that is rendering outside life impossible. Stuck indoors, we live with a newly minted couple, web designer Giovana (Renata de Lélis) and chiropractor Yago (Eduardo Mendonça) who carry out their new relationship within the prism (prison) of their now-shared home. As the days wear on it becomes clear, the storm will not just dissipate. A new kind of fog rolls into their relationship. The film, which operates as black box theater performance might, manages a tight pace that mirrors the slow yet rapid feeling of domestic monotony via perpetual quarantine. Very little of the film is given over to considering the scientific facts of the cloud or the possibility of escape; instead, the catastrophe becomes an ambience, a literal filter (all scenes receive a light pink wash), for living. The question then becomes, do we like it? The same vow that our couple must continually renew with each other to survive. Its title derived from the term used in rehab to describe the short but euphoric stage of addiction recovery when drying out feels like a revelation, the Pink Cloud serves as a sobering reminder of how the honeymoon phase matures and how it takes work to sustain that kind of happiness between two people or within one's self.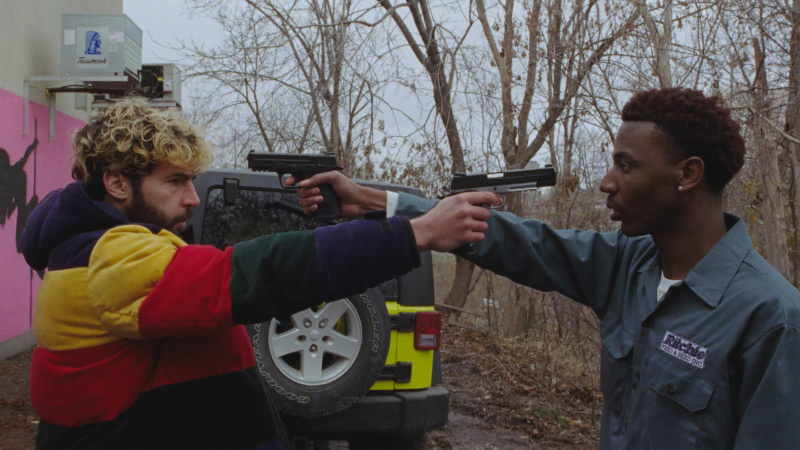 On the Count of Three Jerrod Carmichael arrives as a triple threat—writer, director and star of On the Count of Three, a pitch black buddy comedy which utilizes the uniquely American genre to look at the traps within the concentric circles of mental health, race and class. The essential ingredient, an undying loyalty to a male code, is invoked early on in a suicide pact made between Carmichael's character and his friend, played by Christopher Abbott, after he springs him from an in-patient facility. Both men, for different reasons, have reached what they consider their ends. With the death hung like the moon in their rear mirror, road movie tropes cue the beginning of their journey to collaborative self-discovery. Yet the familiar hiccups of the buddy movie—restricted emotional registers, the utter absence of female and queer narratives, unquestioned conformity to masculine heterosexual norms, the myth of color blindness, and a heroic ideal—all start to come apart in On the Count of Three. In their place, a more nuanced image of male friendship and its entanglements with mental illness, race, sexuality and class rise out of the genre's ashes. It is a sharp addendum to a lineage of scripted thoughtlessness, yet the critique isn't painted in absolute colors. Carmichael leaves wiggle room for the bromance's salvation. I hear John Waters's famous refrain: "I respect everything I make fun of."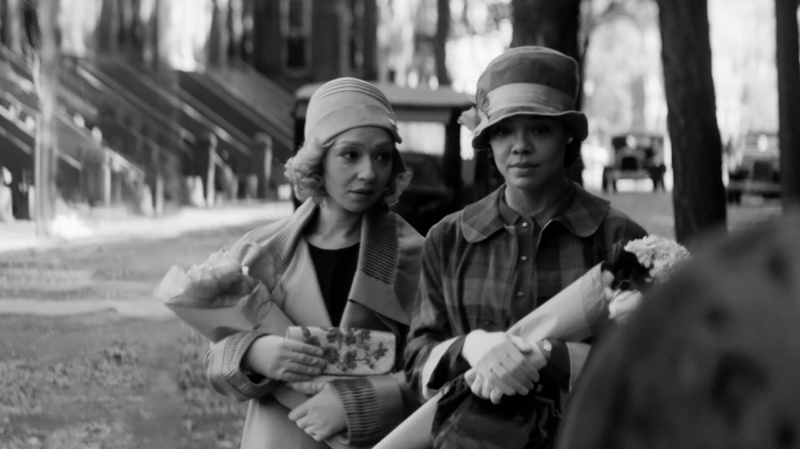 Passing Harlem Renaissance writer and first ever Black Guggenheim Fellow, Nella Larsen, left an indelible mark on literature and New York with her two novels, Passing (1929) and Quicksand (1930). Actor Rebecca Hall revives the former in her directorial debut, honoring the novel's prescient investigation of identity construction capturing hyper-detailed visual and audio landscapes. You can hear the tinkle of someone taking off their necklace and the shuffle of an arm then reaching for the light. This attention to the particulars helps conjure the contours and tensions of the world Larsen sets into motion. The story centers around two main characters, Irene Redfield (played by Tessa Thompson) and Clare Kendry (played by Ruth Negga), childhood friends turned strangers and then back into friends. Thompson and Negga's compelling performances draw out the manifold and simultaneous interpretations of the film's title. Passing here not only applies to race but also class, friendship, romance and sexuality. Shot in black and white under the visionary supervision of Forest Whitaker and Nina Yang Bongiovi, this period piece uses the false language of binary to render in stunning subtlety the limits of consent and the circumambulatory, seemingly inescapable logic of identity.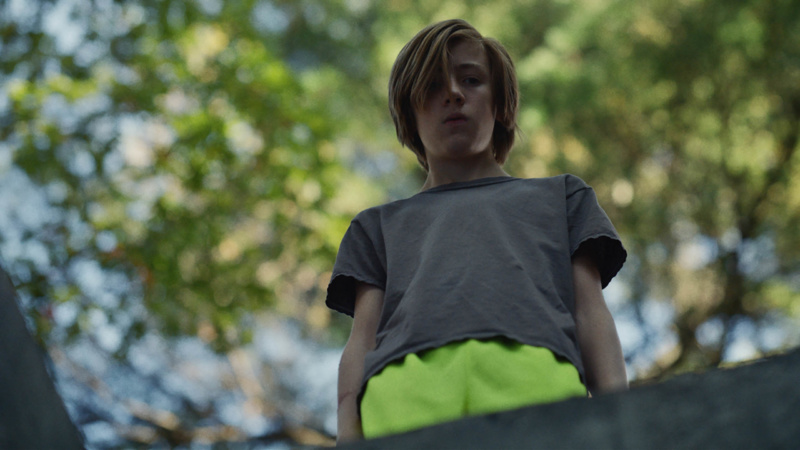 John and the Hole The school shooter narrative always seems to arrive on a wave of self-protecting confusion, as white parents claim innocence of any violent tendencies that may have predicted the day's tragedies. Spanish artist Pascual Sisto's thriller, John and the Hole, doesn't suffer under these same delusions but rather identifies their probable formation in affluent suburban America. Horror superstar Michael C. Hall's mere appearance as dad in the opening sequences lets us know things are not going to be as blissfully removed from reality as the set—luxuriously curated 1970s modern family home—suggests. Creeping camera work moving through the halls and the dark green New England grounds recalls the chilling hollow of a Michael Haneke film, where we are shown every detail of an environment yet very little psychological motivation is ever revealed. A coming of age movie reimagined as a horror film, John and the Hole asks us to imagine the violent repercussions of growing up protected from consequence. Armed with his parents' unlimited funds and an ingrained sense of privilege, John ( Charlie Shotwell) seeks out his adulthood with a Machiavellian, verging on homicidal ruthlessness that revisions white teenage agency. Picking up on the in-broad-daylight horrors of Ari Aster's MidSommar, it is the Dennis the Menace for 2021.
May we also recommend Shaka King's Judas and the Black Messiah, Amalia Ulman's El Planeta and Zoe Lister Jones' How It Ends, all of which feature in our upcoming film issue. You can preorder it here.