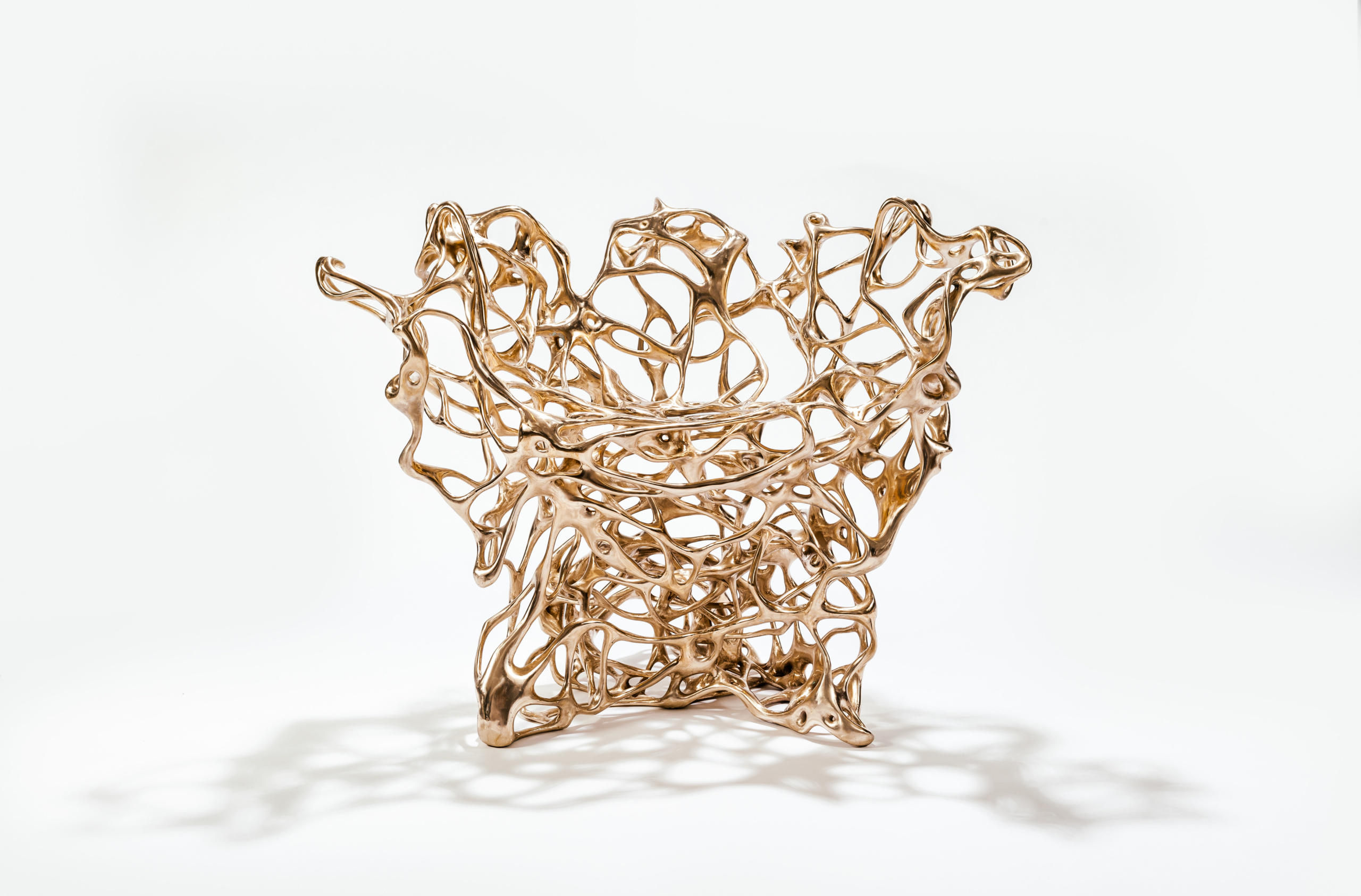 The future of design is a topic oft pondered, but what of the future of its marketplace? Now in its tenth year, Collecting Design: The Legends seeks to answer this question and more. The biannual education program, organized and hosted by design historian Dr. Daniella Ohad in partnership with New York's chapter of the American Institute of Architects, brings together some of the world's top experts in design and collecting for a series of insider lectures. Industry legends, from researcher and Charlotte Perriand specialist Jacques Barsac to art advisor and marketplace authority Simon Andrews, share their insiders' knowledge on objet d'art and how to collect them.
Beginning on February 9 and running weekly until April 20, the accredited program will explore both modern and contemporary design through the personal lenses of experts aforementioned, as well as Mathias Bengtsson, Simon de Pury, Dennis Freedman, Didier Haspeslagh, Tony Ingrao, Didier Krzentowski, Loic Le Gaillard and Yves Macaux. Collecting Design: The Legends gives architects, designers and aficionados alike rare access to these experts who shall lead their audiences through design analysis and discovery in their areas of specialization. Ahead of the program start, we spoke to five of those designers, dealers and collectors about the current market, trends and what's on the near horizon for the world of design.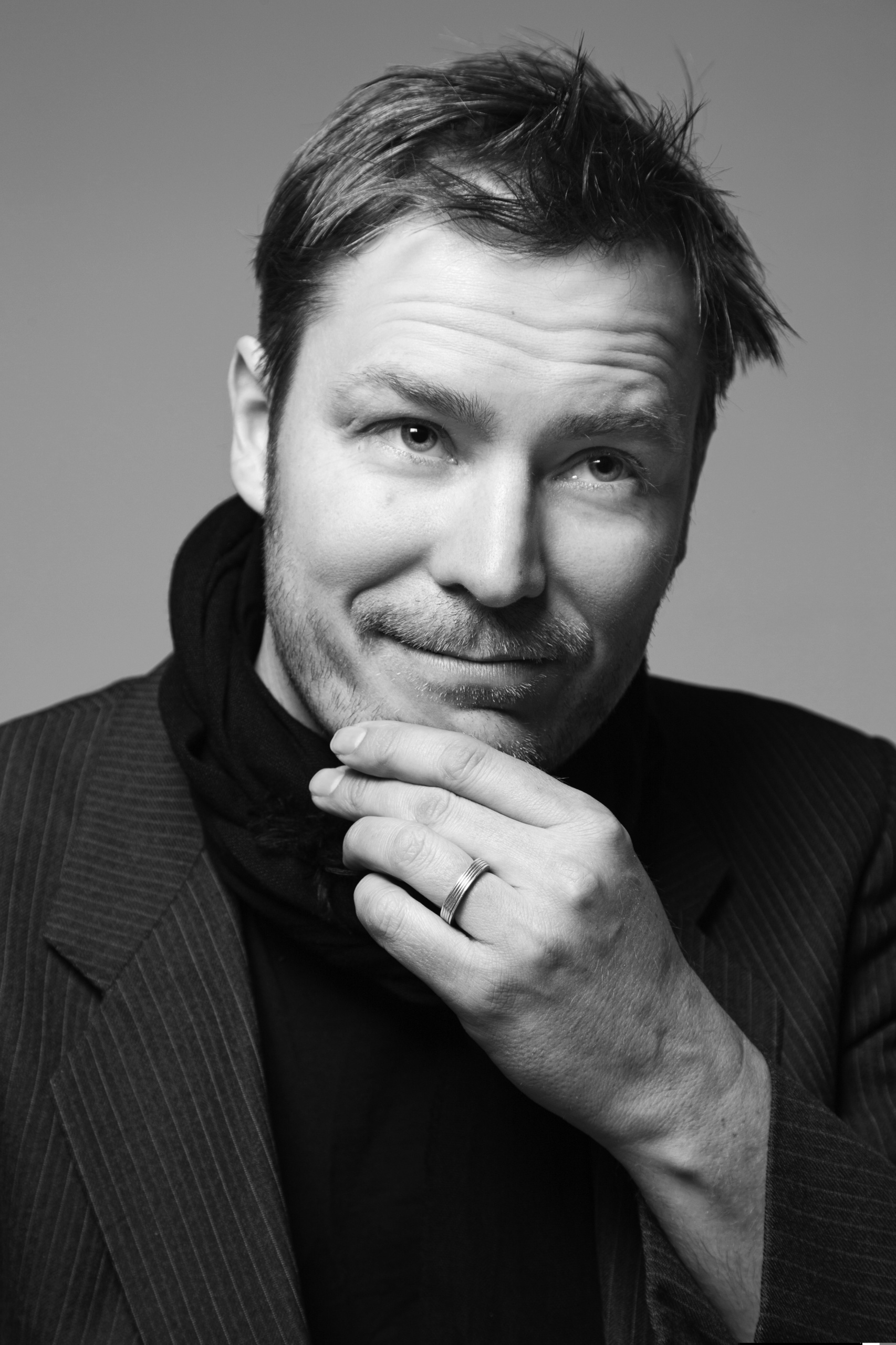 Mathias Bengtsson
A Stockholm, Sweden-based designer, Mathias Bengtsson harnesses the power of specificity allowed by advanced digital tools to create artworks that reinvent material uses. His Collecting Design: The Legends program, "Digital Design," is on February 16.
Cultured Magazine: How did you become interested in the use of advanced technology to create design objects?
Mathias Bengtsson: My dad used to work in an airport and has always been connected with airplanes so my interest probably starts with the mechanics of airplanes, cars and motorcycles. I was fascinated by this technology. I loved everything about it and still do. That's been my fuel. Technology constantly seems to come with new ideas for me to work with. I don't have what it takes to be an engineer so sometimes I feel a bit like a frustrated scientist; I would have loved to work with spacecraft but design became my way of expressing myself. This is why I sometimes have a very complicated approach; we try to achieve the highest level of detail, the highest level of manufacturing. For me, it has to fit together like an engine even if you don't see the internal parts. That's just what gets me going.
CM: What are some of the most exciting technologies, in your opinion, that you are currently using in your work?
MB: When I started out everything was analog and done by hand, but when I finished my studies, everything could be done digitally. I started out with a foot in each camp and I think that's always been part of what I do: I am hands-on but I also find joy and interest in the digital world. I think the computer is the number one change in our time. It has permeated everything we do and changed everything, even society and politics. It's fascinating. All these things that make tracks in our society are inspiration for the work. It allows so many possibilities and it's so relevant to me.
People often focus on the computers but, for me, it's not about the computers, it's about the software. AI is coming; augmented reality is coming; drones and self-driving cars are already here. All these things are happening so quickly and it's amazing. I think it's very inspiring. The problem is when you work with these things your failure rate is quite high and your timeline is quite long as an independent designer so sometimes, you might do something in AI, which I've done, that is irrelevant two years after you start the project. Something new happens and it's no longer the relevant work.
When my parents were young, perfect precision was something you were trying to achieve. Now, perfection is no longer difficult since the invention of the computer. Now, it's no longer interesting. Now, the question is what can you do with Artificial Intelligence or what software can you use to mix it up? I'm looking forward to seeing how these technologies influence design, particularly how a designer and an AI can work together for a design solution.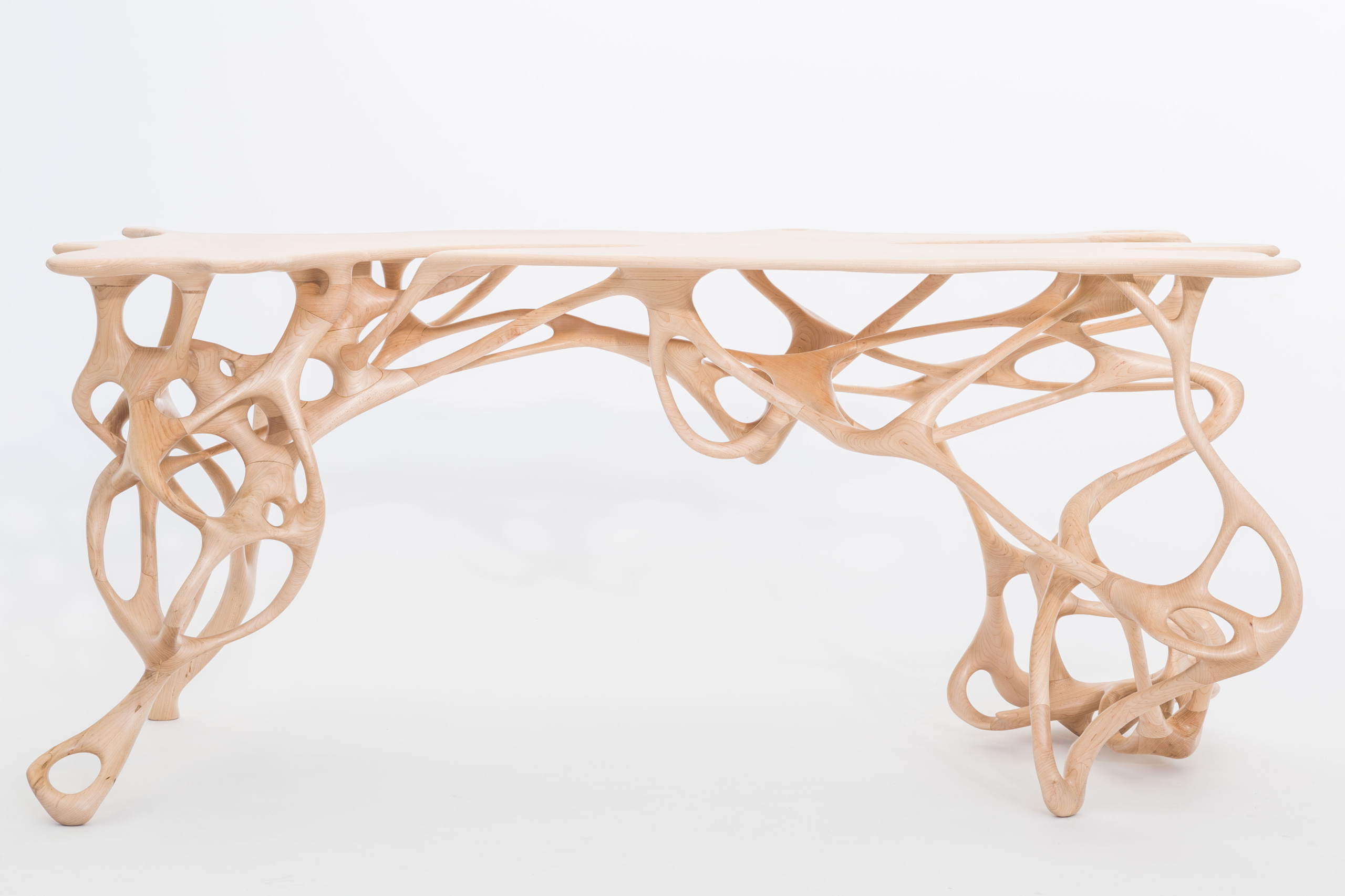 CM: In your work, how do you conceive of creating organic shapes using mathematical precision?
MB: My clients always ask if my work is generated by the computer, but it's not; it's generated by me. I instruct the computer to do what I want. I sculpt several times over in what I'm doing. You can make computers do things for you but I'm not interested in that. It's important that you can see that there is a human hand involved in the process. The same craftsman, artisan rules are applied as were 2,000 years ago.
CM: As a designer who works with advanced software, how have you found that the dialogue around and understanding technology in design has changed in the last five years?
MB: Collectors at the absolute forefront have already been collecting for years and now these technologies are slowly becoming available to more mainstream collectors. People who collect my work need to be interested in technology and materials. If they're not, they don't understand the work. It's slowly changing. People who don't work in technology are now starting to be interested.
I also like that maybe the appeal is not about technology anymore. It's also about culture. It's coming back to the human side of things; it's becoming a bit softer. It's not just hard 3D printing or advanced technology; it's advanced technology coming together with the human mind and exploring how we interact with things. How do we fall in love with a piece of furniture? When I make my pieces, I want you to fall in love with it. When people are fascinated with my work, that is its value and that means you will not throw it away. I grew up in a time where you buy something, use it for five to ten years and then discard it. But the idea now for me and a solution for the future is that we make things that last, and that are adaptable, so we keep them for a long time. I find it very interesting to interact with people the same way you do in art. People see an art piece and they love it and they can't really tell you what it is. I think that's a fascinating drive and a great energy. That's what I want for my work.
CM: A collector needs to be interested in the drive behind your work to really understand it.
MB: Yes, and collectors are generally smarter and not to be underestimated. There is a certain group of people who knows exactly what they want, when they want it. It's a skill to be a great collector, curator or gallerist. For me, what we do is still quite high-end and I want it to be complicated. I want everybody to suffer from me making a piece.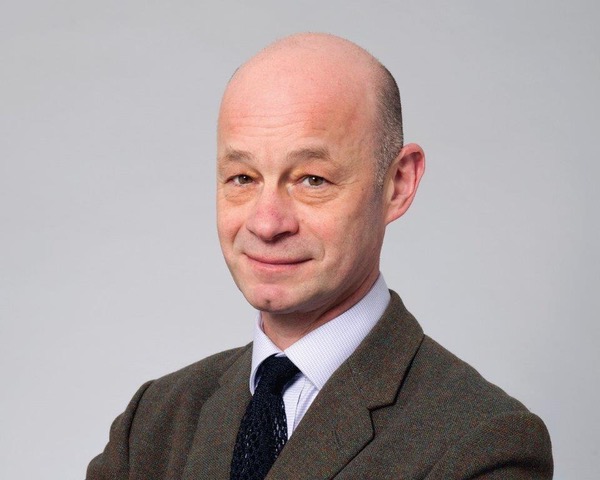 Simon Andrews
An independent art advisor whose expertise was gleaned in his 25 years as a specialist at auction house Christie's, Simon Andrews is an authority in international design and its marketplaces. His Collecting Design: The Legends program, "Modern Design: Collecting and Markets," is on April 13.
Cultured Magazine: Having worked in this industry for many years, how have you seen tastes for modern design change?
Simon Andrews: I established my independent advisory last year, having previously worked as international specialist for Christie's auction house for twenty-five years. This experience afforded me unparalleled and immersive vantage on the movements within the international market for collectible design, observing change and evolution. When I curated my first auctions in London in the mid-1990s, the market had been focused upon earlier, pre-1940 material. By the end of the decade, industrially-produced midcentury design was at the forefront. Collectors were primarily era or topic-specific, focusing on clear themes—chairs or lamps, American 1950s or 1960s Space Age plastics, for example—and this structure was often reflected by domestic interiors that, in many instances, were recreations of those eras. The last two decades have witnessed rapid market expansion and diversity. This has paralleled the evolution of the contemporary art market and associated art fairs, further stimulated by the fostering of new, emerging design talent through both art school programs and the work of specialized galleries. The confluence of these factors has broadened visibility, leading to a market that is now accessible, fluid and international.
CM: Currently, who are the most sought-after designers? Who do you predict will trend next?
SA: The most sought-after designers are often the most valuable, and for some years now exceptional values—in the one to five million dollars range—have been established for works by Eileen Gray and Carlo Mollino, both of whom created bespoke, unique furnishings for specific commissions. These prices will be matched by those for works by Les Lalanne produced within the last 40 years. These high value sections of the apex market are sufficiently evolved, and in many ways I am more interested to observe undercurrents that I believe are accessible, and that have the potential to evolve further. Key here would be the market for American craft from 1960 to 1980—textiles, ceramics, glass, metalwork and furniture of the type exhibited at the seminal 1969 Smithsonian exhibition, "Objects USA." In the main, these handcrafted objects and furnishings are unique, cannot be replicated and generally have a fascinating cultural backstory. Prices are very definitely on the rise. I would also pay close attention to the markets for artist-designed jewelry from the 1940s to the present, and for pre-Memphis Italian design from 1965 to 1980.
In terms of broader market trends, we may expect to see the continued dismantling of boundaries between collecting categories. Contemporary art and design have always coexisted within collectors' homes, but what interests me is to see the increasing integration of works from other periods into those schemes, especially for works ranging from Old Masters, 18th-century Baroque or the simplicity of Shaker. Fairs such as TEFAF or Frieze Masters reflect this holistic approach to antiquities, antiques and contemporary, as do the major auction houses.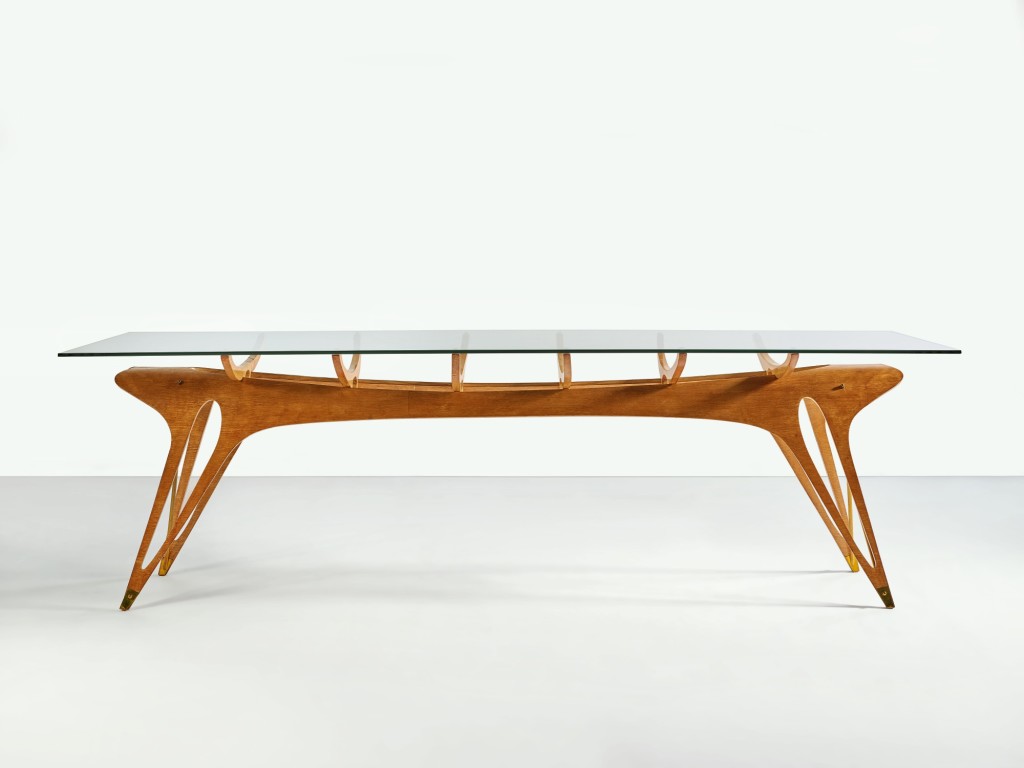 CM: What market changes have you seen since the start of the pandemic?
SA: The pandemic has exercised changes both to the market, and perhaps more importantly to the structures that have traditionally supported and guided the market. Most of the impact will be short-term and will be process-driven, but it will force lasting change that will redefine collecting markets and our engagement within them. I believe that there is the potential for these changes to be very positive. Most obviously, our inability to travel has temporarily disrupted the international fairs, auctions, dealer and museum infrastructures, evolving a new ecosystem that is almost fully online and remotely-managed. We all look forward to a return to the sociable aspects of our business, but the remote and the online are here to stay. This means that access and communication will evolve and, by turn, accuracy of interpretation and presentation will become the essential substitute for physical inspection.
The appetite of buyers for the most desirable works has remained surprisingly robust, and 2020 saw Hong Kong overtake London to become the second biggest auction market after New York. The design market has proved very durable, with new auction records in 2020 having been set for masterpieces by Carlo Mollino and Josef Hoffmann. I am confident that this will continue into 2021 and onwards. A significant adjustment to the market will come from how we interpret our homes. Interiors have become more informal, increasingly adaptable and therefore less structured, and as our behavior and interactions become ever more virtual, there will likely be an enhanced attraction for "authenticity"—for uncorrupted patina and genuine provenance. On this basis, I predict that we will see strong and rapid growth in the design markets for unique, handcrafted furniture and objects of all eras, including contemporary design.
CM: Are you a collector yourself? If so, how does the market influence your collecting, if at all? What was the piece that got away?
SA: I do collect, but I am guided by opportunity and impulse rather than by any dogma, and can be as equally enthusiastic about folk art as I can be about chair design. It's the discovery that I find enjoyable. I have been fortunate to have handled many exceptional works in the course of my career, and it is the opportunity for engagement, rather than possession, that I have appreciated the most.
CM: What advice might you give a new design collector?
SA: Talk to people, dealers and other collectors and get a sense of what really stimulates you. Most of us in this community are motivated by enthusiasm and are willing to share. Reinforce your knowledge with books, exhibitions and by physically handling objects as often as possible. Collecting design should be a rewarding and inspiring experience, so embrace objects that communicate to you and that you will enjoy living with.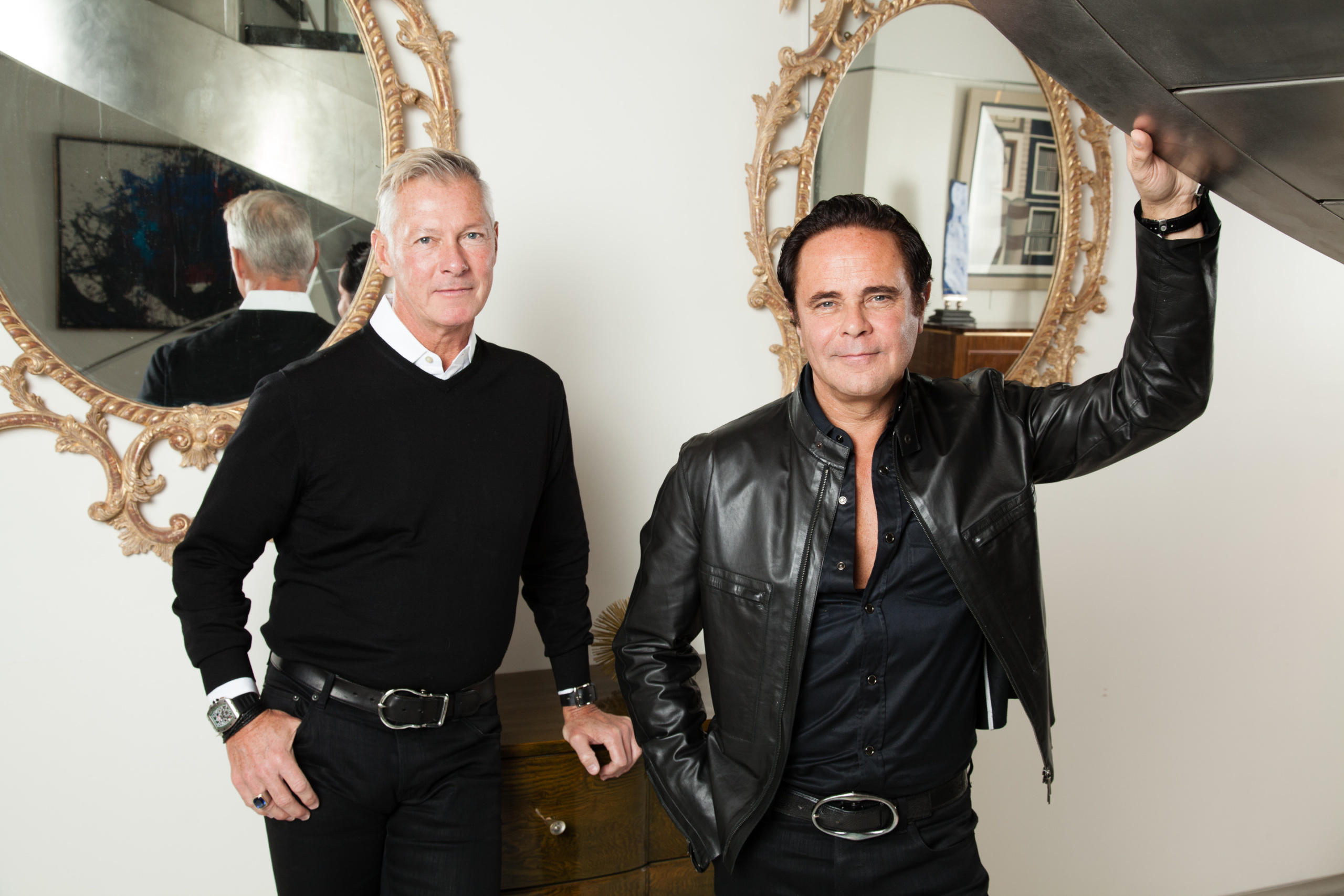 Tony Ingrao
New York-based interior designer Tony Ingrao has helped define modern luxury in both commercial and residential decorating, known for his masterful mix in furnishings, finishes and art. His Collecting Design: The Legends program, "The Curated Interior," is on April 6.
Cultured Magazine: When designing an interior/home, how do you achieve a curated yet livable mix?
Tony Ingrao: Well, to start, there's nothing like the old-fashioned way: shopping in person! The hunt, or the story, can be just important as obtaining the very piece itself. When you can find the piece in person, you have a clear sense of its comfort and how your client instantly relates. First impressions are often on the mark.
This, of course, is difficult in the age of social distancing. We are lucky to have several go-to shops in New York that provide a wide range, like 1stDibs. This age of social distancing also boosts exploring and building relationships with new, local vendors who may be exploring innovative ways of production.
CM: How do you work with clients to balance their heirloom and previously collected pieces with your new design?
TI: Often those initial conversations start with a singular piece: either the client currently obtains and cherishes a piece they wish to include or has their eye on collecting a certain piece. Through those initial conversations, you begin to gather what the client is thinking, and from there begin to thread webs outwards, expanding. In doing so, this allows for the project to continue, keeping that heirloom relevant and special.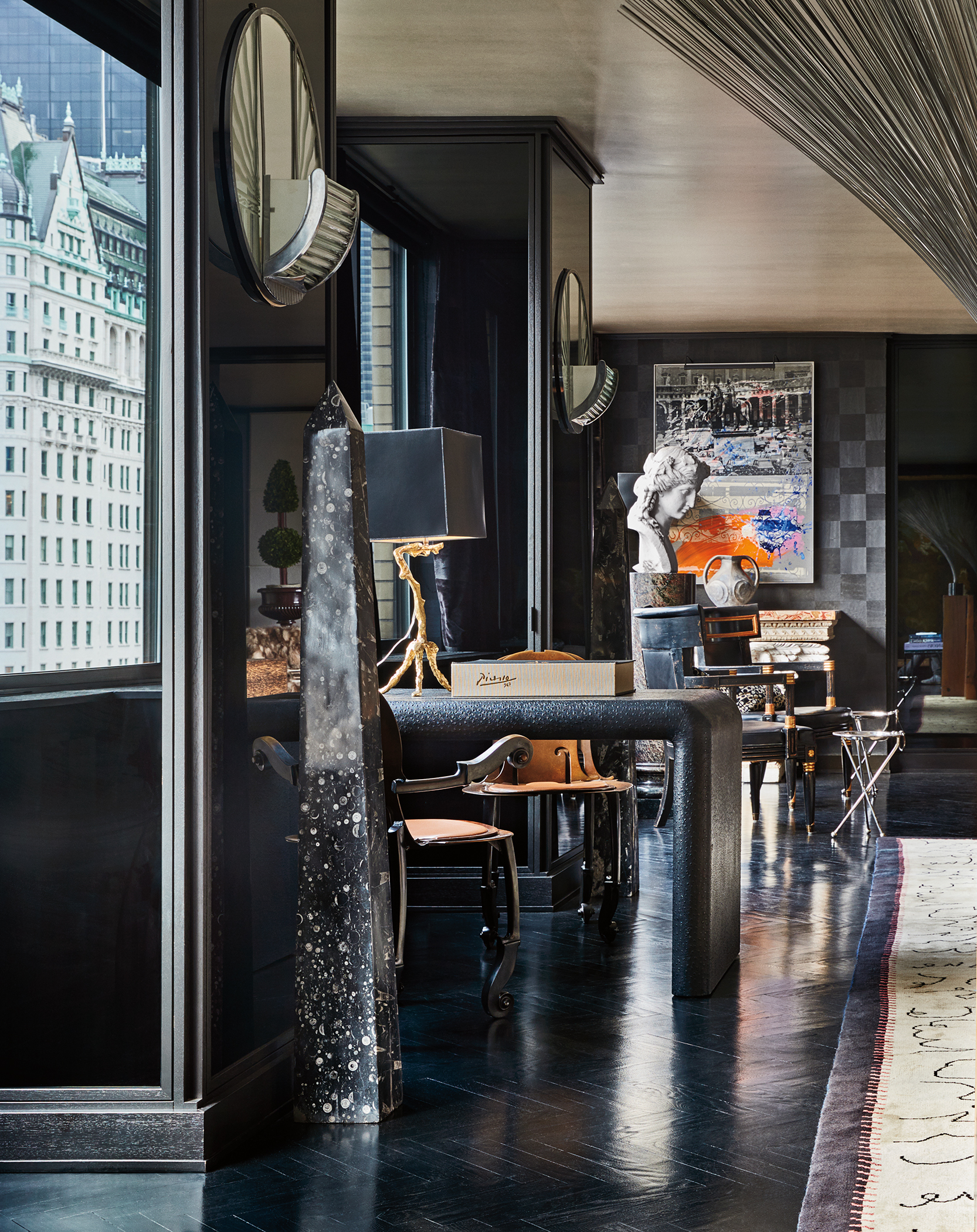 CM: What, if any, are the collectible design works clients are most requesting now?
TI: A few names do come to mind; however, I am focused more on the work by artists and designers who were able to capture a sense of timelessness. To me, those are the likes of Diego Giacommetti and Ron Arad. Both of these artists achieved mastery in their own right.
CM: How does the market influence your interior designs, if at all?
TI: I don't like to follow trends. However, I do keep my eye on them to speak to them. Instead of trying to follow the market, I encourage my clients to focus on what they naturally gravitate towards. Early in my career as an antique dealer, I learned to always be aware and open to listening for opportunity. Sometimes opportunities come at less opportune times.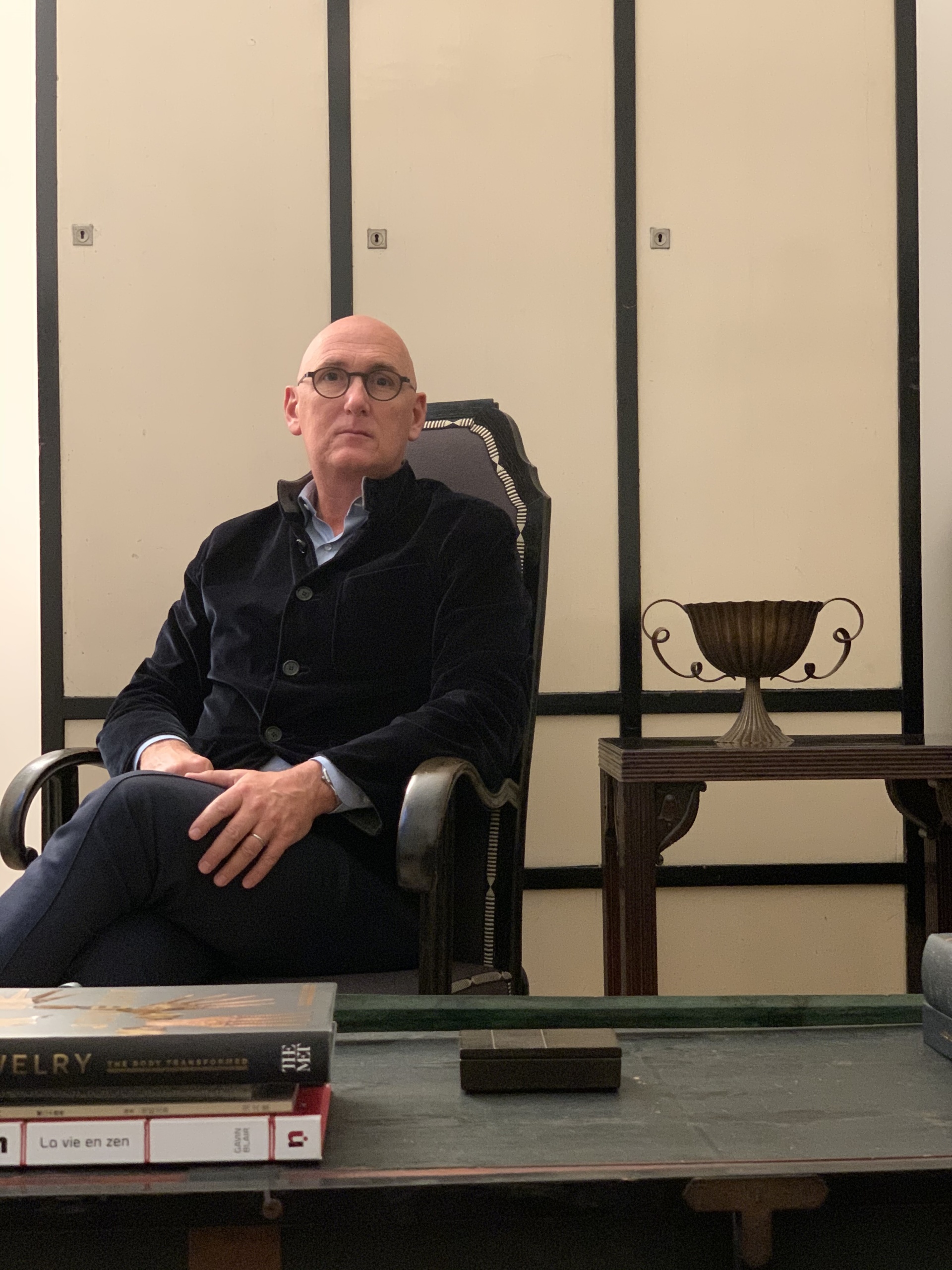 Yves Macaux
Design dealer Yves Macaux has specialized in Vienna 1900 decorative arts for more than two decades and has run his eponymous gallery in Ixelles, Belgium since 1995. His Collecting Design: The Legends program, "Wiener Werkstätte," is on March 16.
Cultured Magazine: Why does the Viennese Secessionist movement continue to fascinate you?
Yves Macaux: Even though I have been involved with Vienna 1900 decorative arts for more than 25 years, there is still beauty, passion and the desire to discover.
CM: What is a Wiener Werkstätte piece that you are hoping to but have not yet collected for the gallery?
YM: An armchair designed by Koloman Moser for the sanatorium Purkersdorf would be my ultimate dream. As far as I know, one is still standing in a private collection.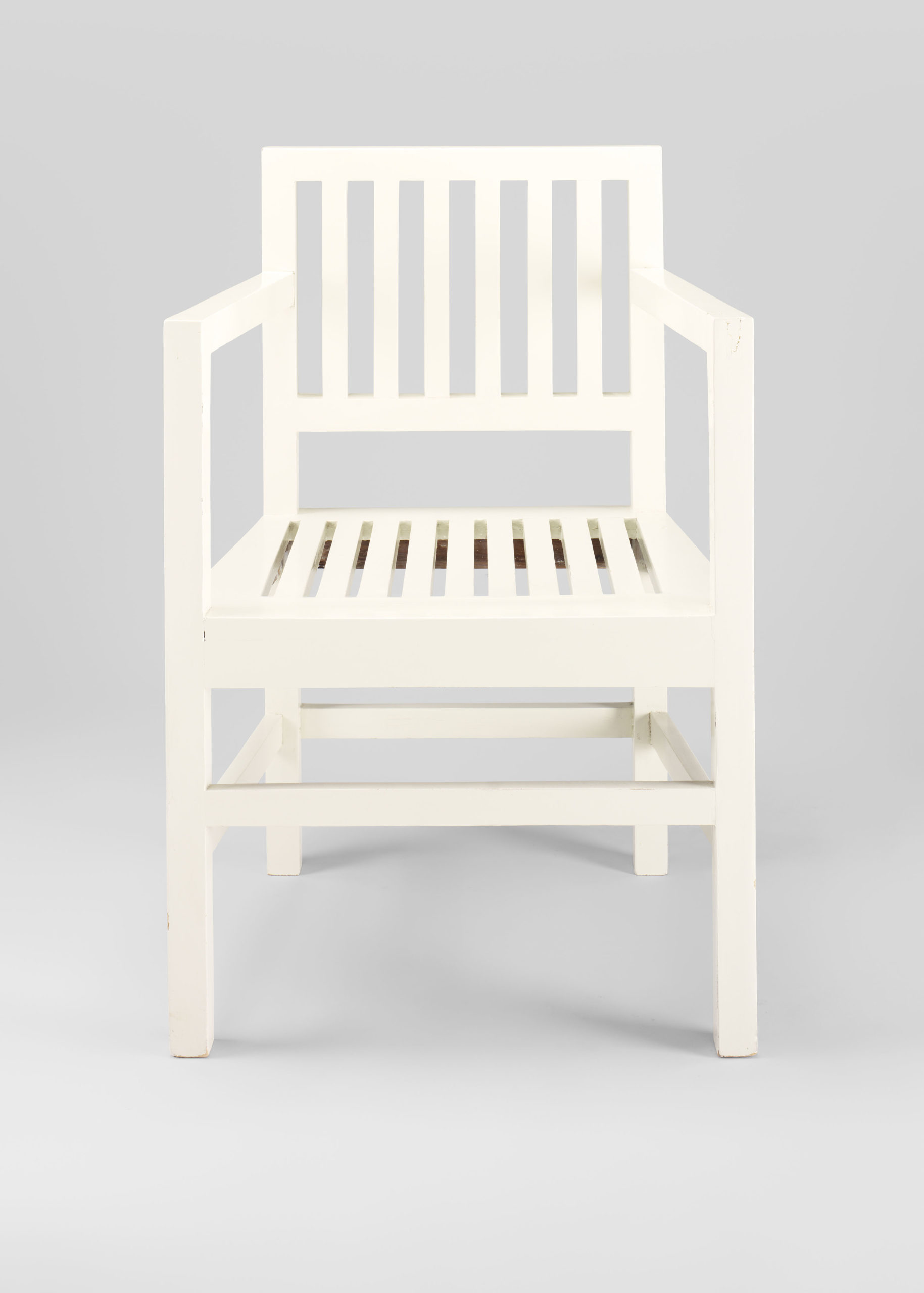 CM: How have you seen market interest in works by the Wiener Werkstätte artists change in the last five years? Ten years?
YM: In the last five years, we met more and more young collectors. Before that the interest became more international. I believe this is due to the numerous museum exhibitions and more specifically to the long-lasting commitment of the Neue Galerie New York since 2001.
CM: What impact of the Wiener Werkstätte do you see on contemporary design today, if at all?
YM: As long as I can see influences on artists such as Mallet-Stevens or Ettore Sotssas as little I see an impact on the contemporary one. The Wiener Werkstätte goal was a Gesamkunstwerk (total work of art) with no market nor profit ideas. They were dreamers and finally became bankrupt but created many milestones on the modernism path. The Vienna avant-garde at the beginning of the 20th century was influential for the design and architecture of the modern movements in many ways, from modernism to postmodernism. It was the breakthrough into the future!
Didier Krzentowski
Cofounder of Paris-based Galerie kreo, established in 1999 as a laboratory for artists and designers to experiment with their own work, Didier Krzentowski is an expert in contemporary art and design. His Collecting Design: The Legends program, "Contemporary Design," is on February 23.
Cultured Magazine: Do you believe there is still a distinction between contemporary art and contemporary design? Why or why not?
Didier Krzentowski: I've always thought that there is a fundamental difference between contemporary art and design, in that design is inherently functional. Designers have to work with technical considerations imposed by the function of the piece, whereas artists do not. The designers we work with also collaborate with major industrial producers such as Vitra, Samsung, Apple, etc. Alongside this industrial collaboration, they develop shows with us for the gallery. Donald Judd explained this when he began designing furniture in the 1970s and developed a different approach to his creative practice:
"The configuration and the scale of art cannot be transposed into furniture and architecture. The intent of art is different from that of the latter, which must be functional. If a chair or a building is not functional, if it appears to be only art, it is ridiculous. The art of a chair is not its resemblance to art, but is partly its reasonableness, usefulness and scale as a chair ... A work of art exists as itself; a chair exists as a chair itself."
Despite this distinction between contemporary art and design, Judd succeeded in being both a great artist and a great designer.
CM: Are there any trends emerging in contemporary design? If so, which?
DK: I cannot really speak for definitive trends, but we are definitely witnessing a "remix" culture at the moment. An outstanding example is Virgil Abloh for me. He draws on different influences to create something new. His holistic approach to fashion, design and art enables him to innovate and push the limits of contemporary design. Mixing and remixing guides his research; his Efflorescence collection draws on brutalism and graffiti to develop a language that speaks both to "the purist and the tourist alike." Galerie kreo functions as a laboratory for designers, facilitating their research into the ideas and uses of tomorrow. We provide a creative space outside the limitations of the industry.
CM: What advice would you give to a new collector of contemporary design?
DK: I would advise them to buy pieces that truly speak to them, and to develop a sensibility to design by looking at as many objects in museums and galleries as possible. It's also important to read widely to develop an understanding of how styles have evolved, from Versailles to Bauhaus and Memphis through to nowadays.
Register for Collecting Design: The Legends here.