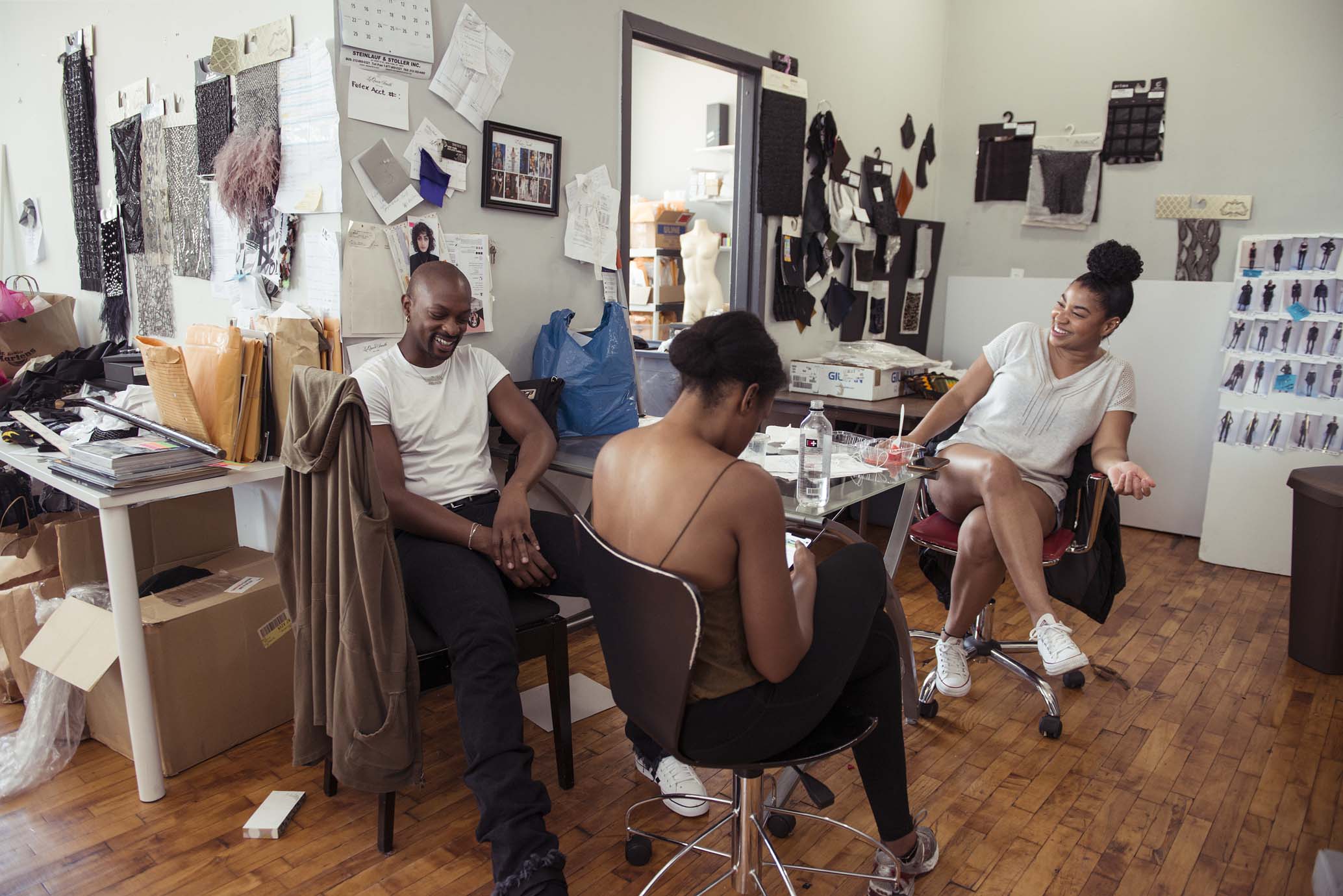 The meaning of the word seductive has evolved over time, its negative connotations changing into a sense of joyous liberation. The incredible artistry of LaQuan Smith builds on a history of fashion that reimagines seduction and sensuality in ways that empower those who wear or view his designs. Looking to his predecessors for inspiration, he says, "I'm obsessed with old school designers. Gianni Versace and Azzedine Alaïa and so many others who shaped what sexuality looks like in fashion and the womenswear market." In the same way, the silhouettes that define Smith's brand—from the catsuit, high-slit dresses and bodysuit to a myriad of body- con designs—highlight the dynamism of his vision for a way of life free from inhibitions.
Smith originally wanted to be a cartoonist. But whenever he rummaged through his mother's bags of old clothes, before they were sent to Goodwill, he would find lace blouses and leather pencil skirts and began to develop his appreciation for design, quality and craftsmanship. Being raised in the church among elegantly dressed women, including his mother and grandmother, laid the foundation for his desire to empower women through design. Smith's story contains multiple parallels with those of creative giants across fashion, like Patrick Kelly and André Leon Talley, who were formed by Black experiences and who have transformed the current generation of the industry.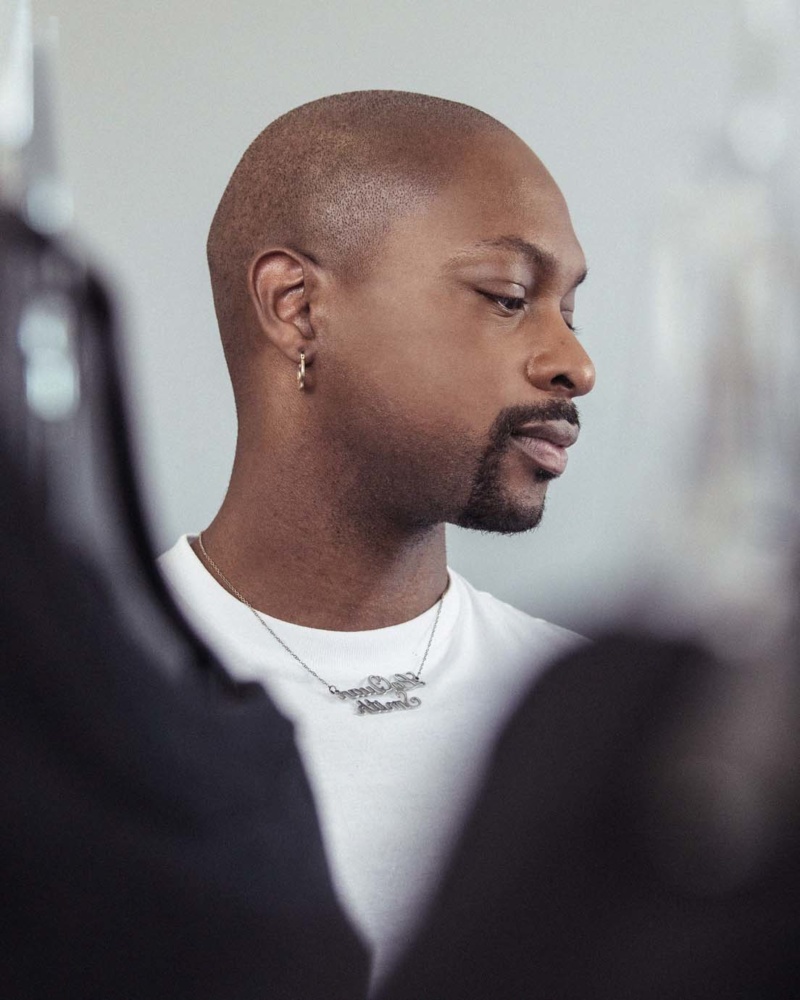 Smith's upbringing in Queens, New York, and the flamboyant personalities of the city's diverse music scene of his youth formed the building blocks of his aesthetic. The legendary deep-V Versace dress that J.Lo wore to the 2000 Grammy Awards cemented his aspirations to become a designer. "I remember when my grandmother was helping me learn how to sew a pattern. I shouted at her, pointing at J.Lo on the TV screen—'No grandma! That's the stuff I want to make.'"
Although often sought out by women entertainers, particularly those who celebrate sensuality as a form of power—J.Lo herself, Yung Miami and Beyoncé for her 2018 On the Run II Tour—his designs are intended to encourage women of all walks of life to feel unapologetically sexy. Of the iconic ensemble he produced for Beyoncé, Smith says, "How big of a statement it was to open with a Black designer among really high-end brands is a statement within itself. I felt like I achieved something where I made her feel so damn sexy that that was how the rest of the tour was going to feel."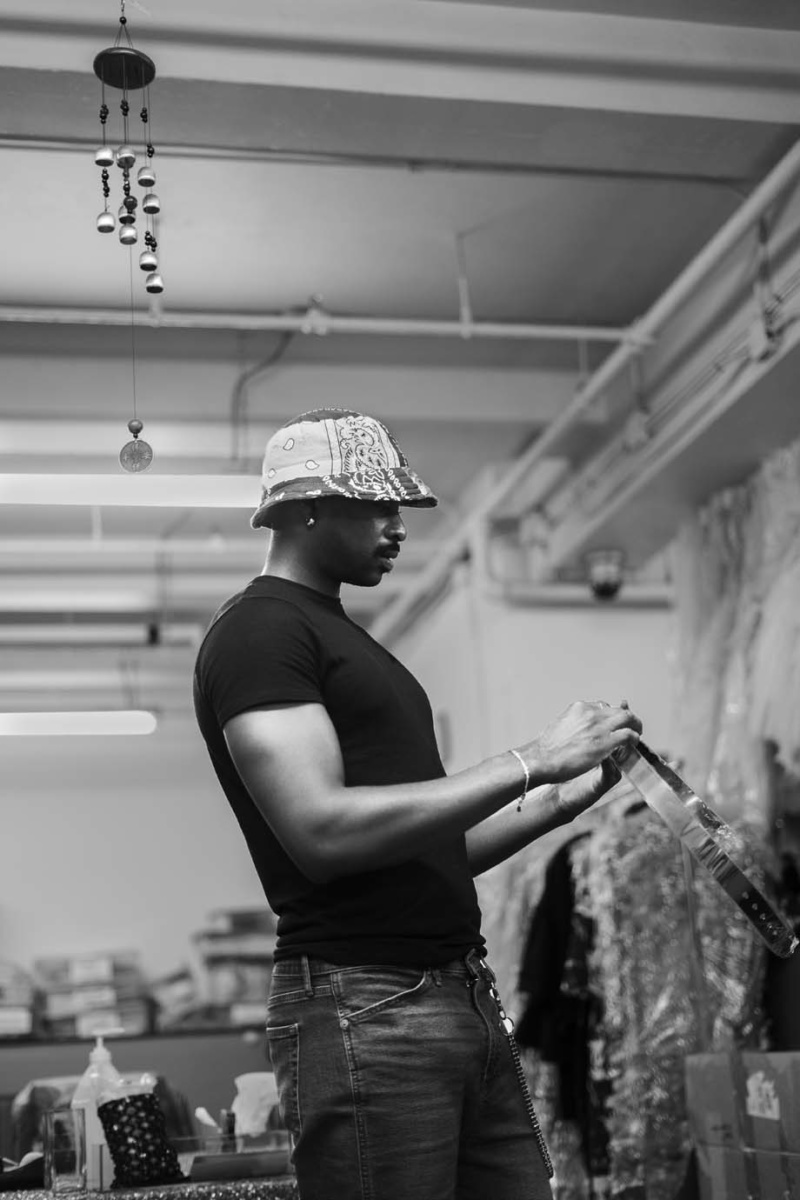 Tom Ford's ability to establish a luxurious staple aesthetic is but one blueprint among Smith's repertoires: "It's rich, it's luxe, it's sexy, it's sophisticated. As a young creative, it's imperative to learn and study the people that came before you." At the start of his career, Smith faced various naysayers, who judged his brand through unimaginative eyes, claiming his clothes were too vulgar, questioning the quality. Nevertheless, his consistency and confidence in creating his identity brought him undeniable acclaim. "Slow and steady wins the race. I want this to be a household name someday," he explains. Astute at comprehending his audience's preferences, he enjoys reinterpreting the core elements that gave him his initial push, adding to his recipe season by season. Retailers have praised his ability to curate separates that wearers could amenably style across categories, and this industry approval will be unequivocally supported by his Spring 2021 line, forthcoming for Saks Fifth Avenue. From his use of python and leather to his integration of jewel tones, Smith especially appreciates when customers mix and match his garments, and leaves styling to the discretion of the wearer. Additionally, the designer is experimenting with diversifying his product output in his efforts to continue to broaden his consumer base. "When I did these interesting partnerships (with Asos, for example), it was a great exercise to build up my own categories, like handbags, shoes and fragrances. These are the things I'm preparing myself for in the event that even if 'she' can't purchase a $1500 dress, she can walk away with a $150 t-shirt, or pick up a skirt at $395."
"One thing I learned is that it doesn't matter what size you are, what color you are, how much you weigh, how much you make—there's something in the collection for every woman," he says. As we continue to track his rise, Smith's ingenuity represents a continuous historical through line, from predecessors like Gianni Versace and Thierry Mugler, in ways generations before could never have fathomed, especially when paired with his purposeful attitude toward uplifting the diversity of women's bodies. Smith's vision to honor sensuality in all its forms signifies how today's young designers are rightfully dismantling rigid conventions—both in the fashion industry and in society at large—in favor of a future in which everyone can be whoever they want to be and embrace their inner power for change.