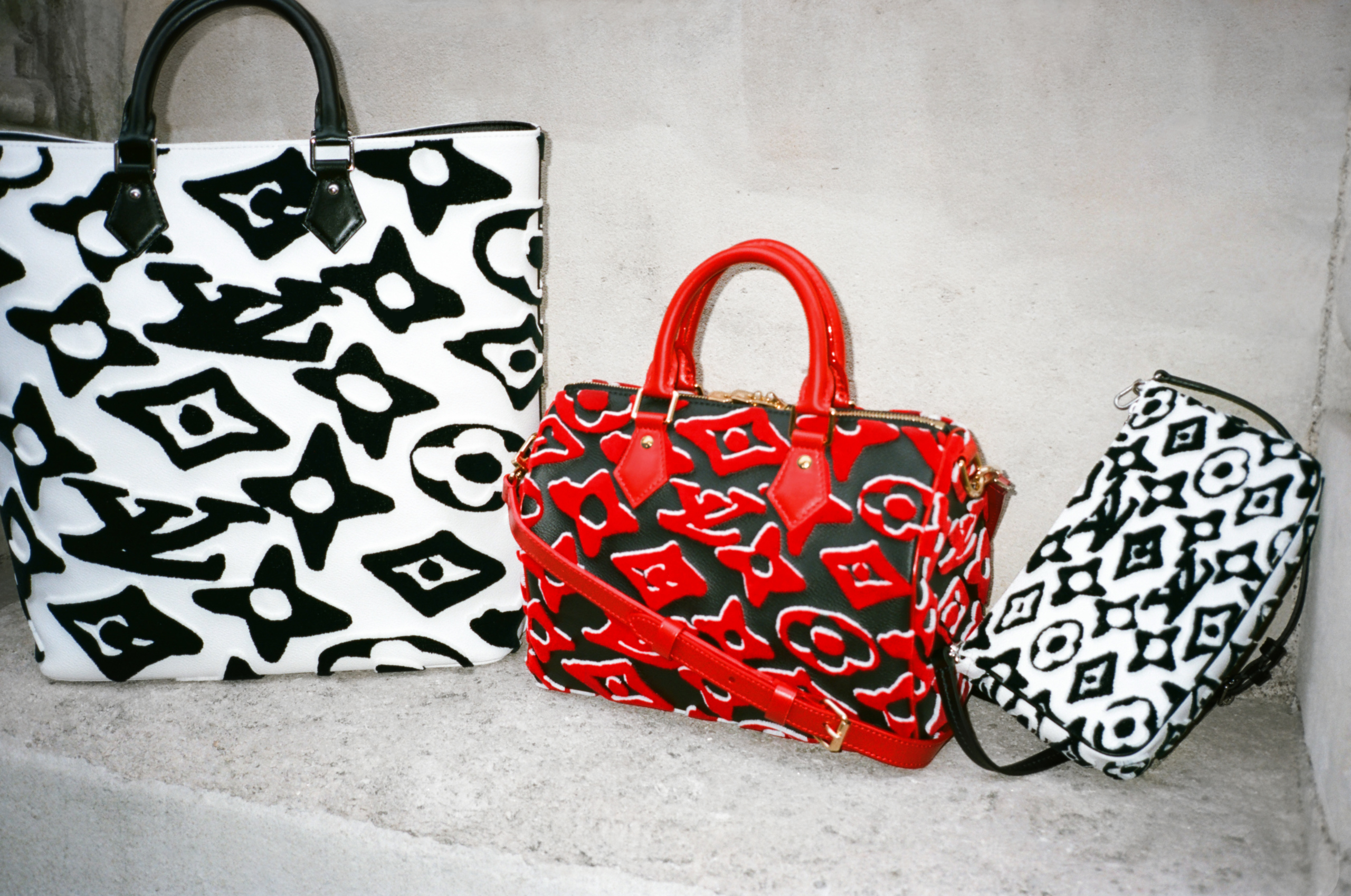 For an ambitious new collaboration with Louis Vuitton, Swiss conceptual artist Urs Fischer, whose work is as cryptic as it is funny, has reinterpreted the fashion house's iconic monogram pattern, slurring the sleek international symbol of sophistication and success into a kind of drippy drunkenness. The artist's "memory sketches," as he calls them, rendered Georges Vuitton's sleek geometric web of flowers and initials with a childlike softness and an undulating intensity, dissolving the pattern in much the same way memory dissolves our experience into an echo. Available in two fantastic piebalds, one black and red and the other black and white, Fischer's distorted design has been specially formatted to the unique contours of each garment in the capsule collection, which spans accessories, sporty ready-to-wear, and seven special-edition bags. In some of the pieces tuffetage, a delicate technique that floats swatches of velvet on top of each other, has been employed to emphasize the shifting iridescence of the pattern, giving it a three-dimensional psychedelia.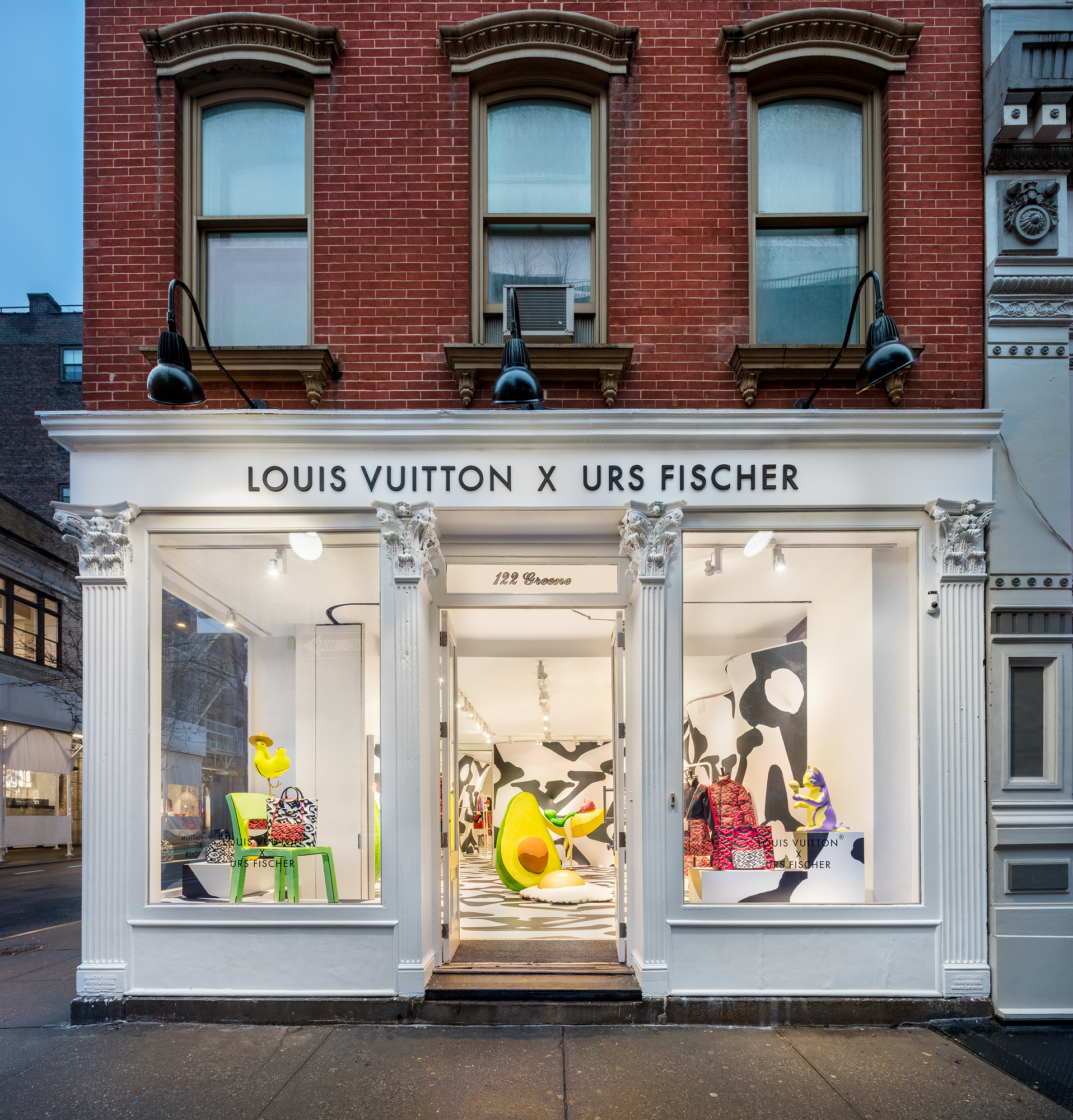 Louis Vuitton has been collaborating with contemporary artists, architects and designers since 1987. The collaborations really took off in 2001 when then artistic director Marc Jacobs commissioned Stephen Sprouse to tag the brand's signature bags. In the years that followed, close collaborations with artists became central to Louis Vuitton's identity, as the likes of Yayoi Kusama, Jeff Koons and Takashi Murakami, made lasting interventions in our perceptions of the brand. Yet somehow only very few have directly confronted the iconic "LV," and even fewer have, like Fischer, used it like a material, stretching and dragging the decorative pattern almost beyond recognition.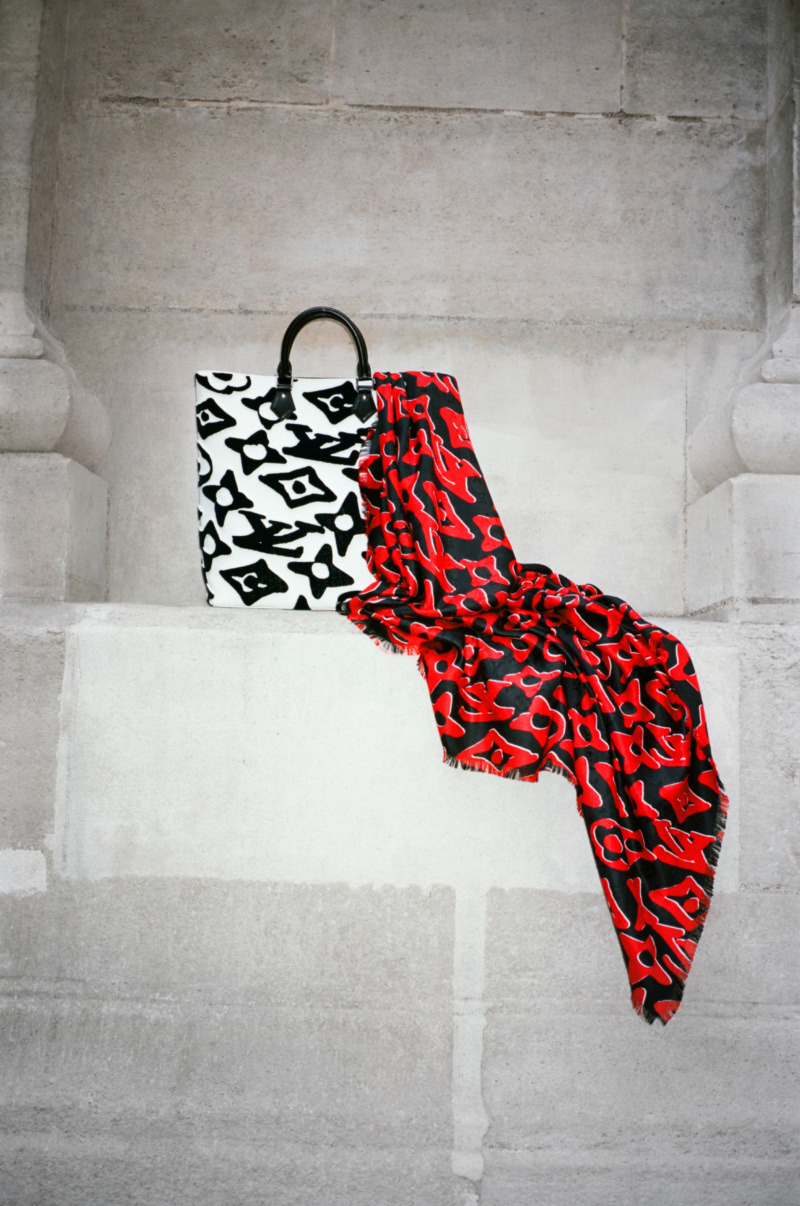 This collaboration comes right on the heels of Fischer's 2019 contribution to Louis Vuitton's Artycapucines project, in which six artists were selected to reimagine the Capucines bag's classic silhouette. As might be expected from Fischer, whose output over the last few decades is marked by unceasing experimentation, the two collaborations bear almost as little resemblance to his previous work as they do to each other, and this of course is what marks them as his own. A restless and clever iconoclast, Fischer left the Capucines' body white but tethered hyperrealistic sculptures of produce, yes, produce—bananas, carrots, apples, strawberries—to its form with an improbably dainty brass chain. For his 2021 collection, Fischer has also produced a number of sculptures—not as part of the collection, but as attendants that will reside in the store's window displays. The coterie of characters, a cat asleep in a banana skin, an avocado meeting an egg, a cat holding a lightbulb, and a bird carrying a peach, have the same fantastical deadpan as the horticultural protuberances in Fischer's earlier LV collaboration.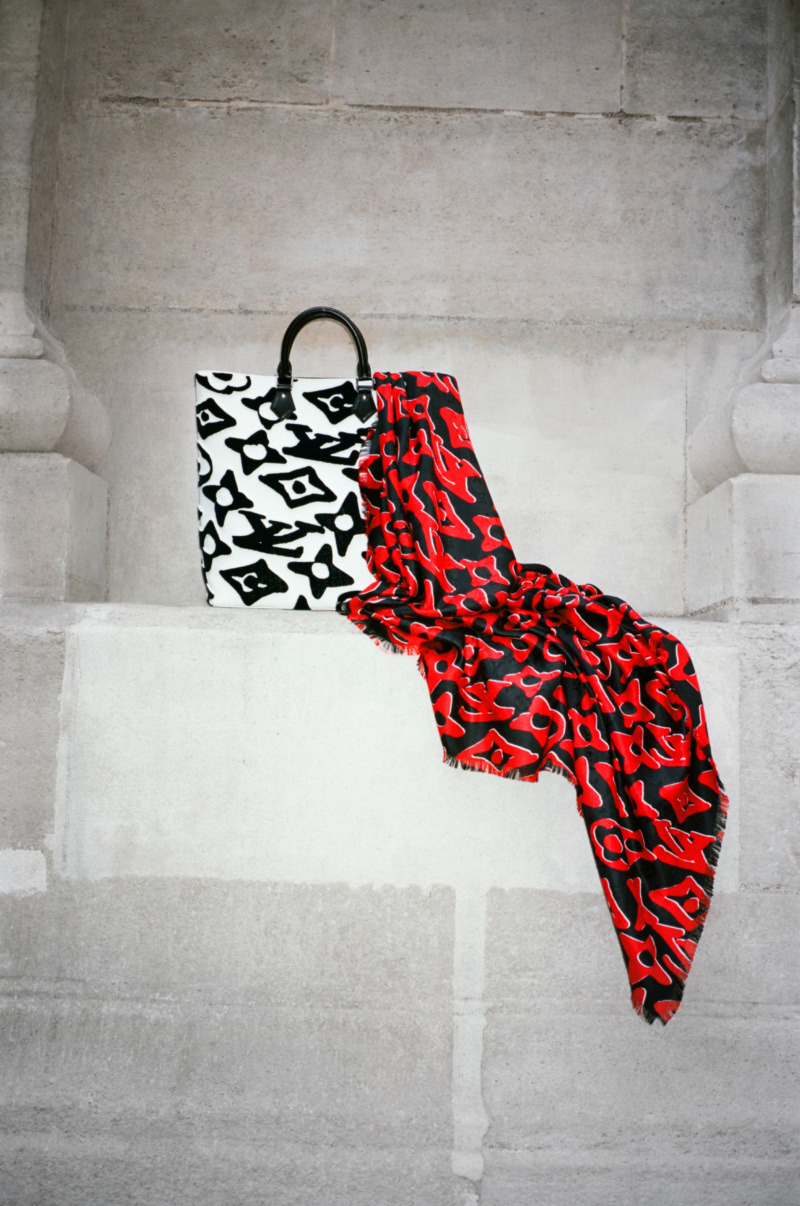 Despite its formal and material diversity, almost all of Fischer's work appears to be in some way fixated on or involved in entropy. His use of fruit and vegetables, either real or fake, is often understood by critics as a gesture towards decay or rot. In the 2021 collection, the Louis Vuitton emblems are seen in a state of decomposition. The collaboration affords Fischer a prominent platform to present his vision of the ways cultural images and artifacts travel through our memory and the strange things that happen along the way.