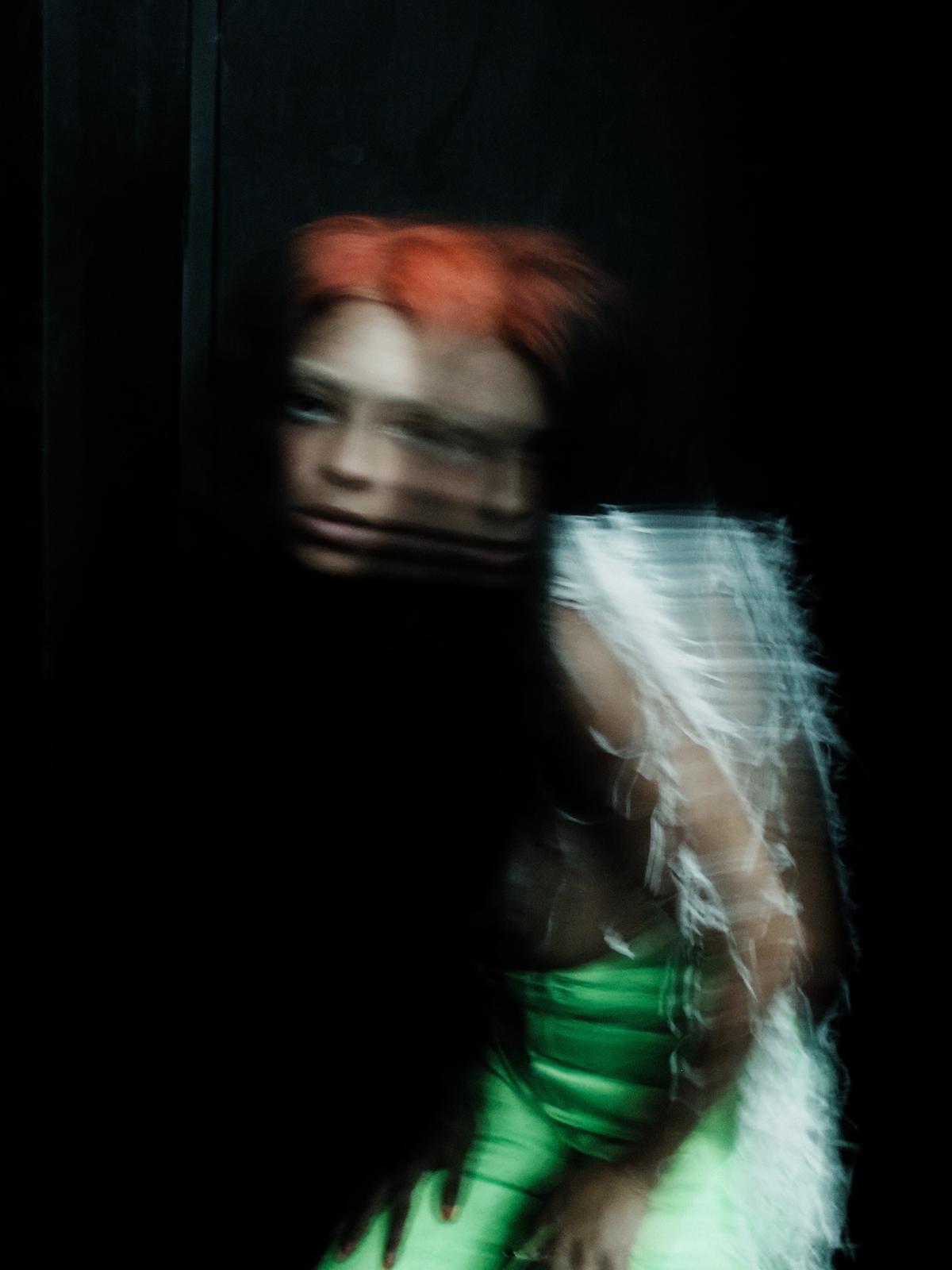 "Did y'all see that?" Kelsey Lu, the 29-year-old singer-songwriter and cellist, was in a "dark windowless box," or, more technically, their first practice studio in Bushwick, NY, when, wide-eyed, they asked the others in the room if they had just seen that. And by "that" they meant a kindling moment in their musical journey that involved GarageBand and a loop pedal.
"I started layering the cello over itself and creating harmonies and polyphonic melodies while singing over them. I was looking up and around, smiling, feeling like I just discovered a new planet, when really I was just discovering myself. There ain't nothin like that feeling."
This feeling Lu describes is akin to what one can experience listening to their music: empyrean vocals echoing through electro-classical compositions and soulful rhythms, interlacing together to produce that goosebumps-sensation brought on by something sacred. In 2016, Lu released their debut EP, Church, leading to collaborations with artists such as Dev Hynes, Lady Gaga, Solange and, most recently, the creative directors at Jil Sander. In 2019, Lu released their equally gentle and entrancing debut album, Blood.
"Music can time travel, it can possess your soul, it causes riots, it fuels revolutions," says Lu. "[Music] transcends memory diseases, if even for a fleeting moment; it crosses language barriers. It can be heard without being seen, it can be felt without being heard."
It is clear from their phosphorescent yet earthy presence that Lu wears the colors of the cosmos, a rippling motif throughout their work. Earlier this year, the North Carolina-born singer completed an artist residency in the Cayman Islands, where they created HYDROHARMONIA—a three-part sound bath series scored to the rise and fall of the sun. "Nature holds universes of music and mysticism within itself," says Lu. "And my connection to that is something I hold sacred."