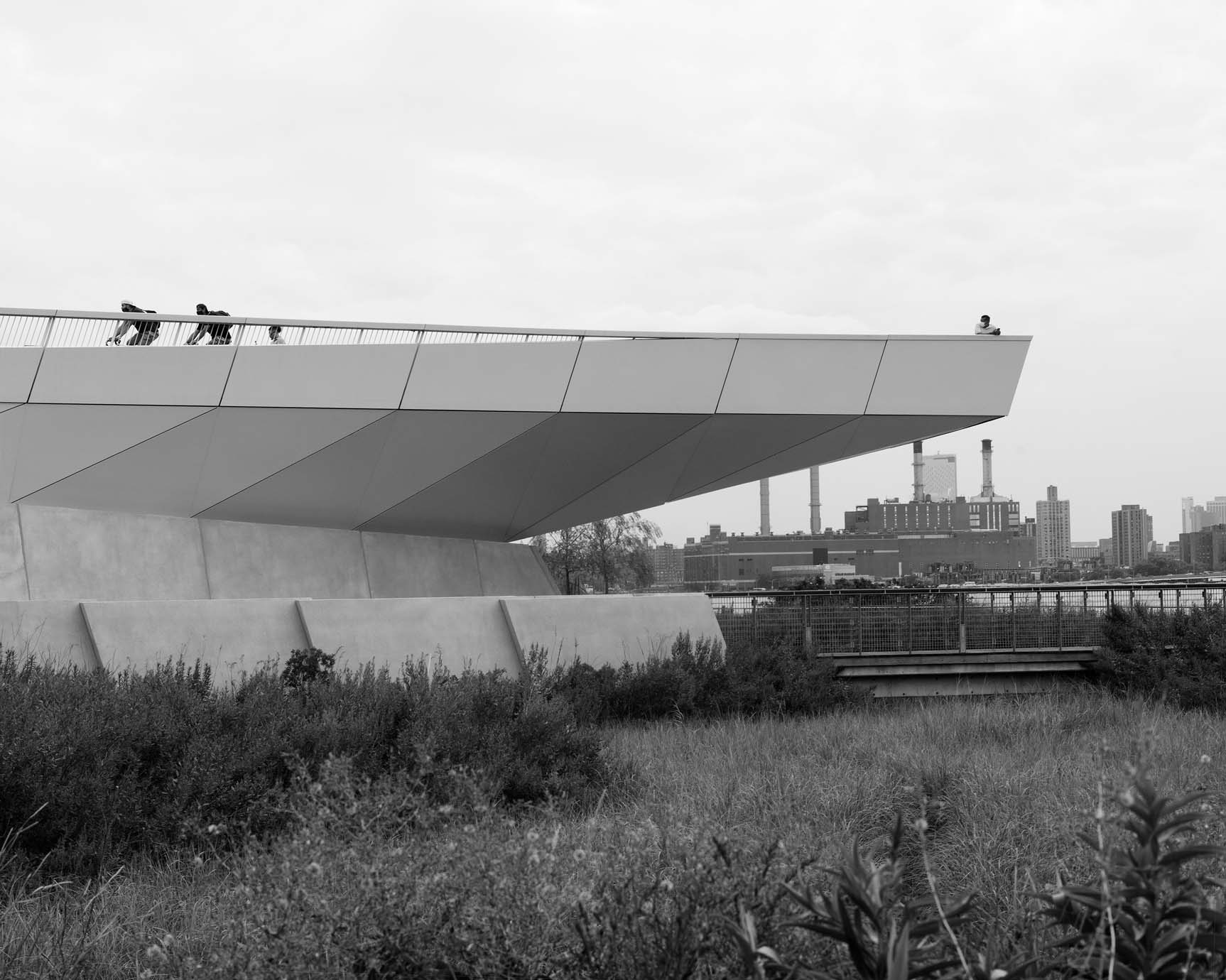 It's the first time Marion Weiss and Michael Manfredi have seen anyone in a while—anyone not in their immediate work and/or family orbit, at least. Certainly it's the first they've seen a journalist, save perhaps a few fleeting glimpses via Zoom. Come to that, it's the first time anybody has seen anyone in months, live and in the flesh, sitting in a real meeting room to talk about architecture. "We've been kind of adrift," says Manfredi; cut off from the usual social stimuli, the two have continued to come into their Tribeca headquarters, even though most of the chairs are empty.
The situation has been singularly weird for these particular architects, whose entire practice has grown, over more than thirty years as both professional partners and husband and wife, into a decidedly social enterprise. Among designers of highly sensitive, technically complex projects for major American institutions, the firm of Weiss/Manfredi is in a class of its own: their client list features heavy-hitters in government (including the City of New York and the US State Department) and academia (Columbia and Cornell Universities), as well as cultural organizations large and small, from coast to coast. Now, Manfredi says, "it's like we're driving in a fog." As they make their way through a radically altered professional landscape, these eminently civic-minded architects must reckon with a civic sphere that has suddenly become a hotly contested, not to say a dangerous place to be.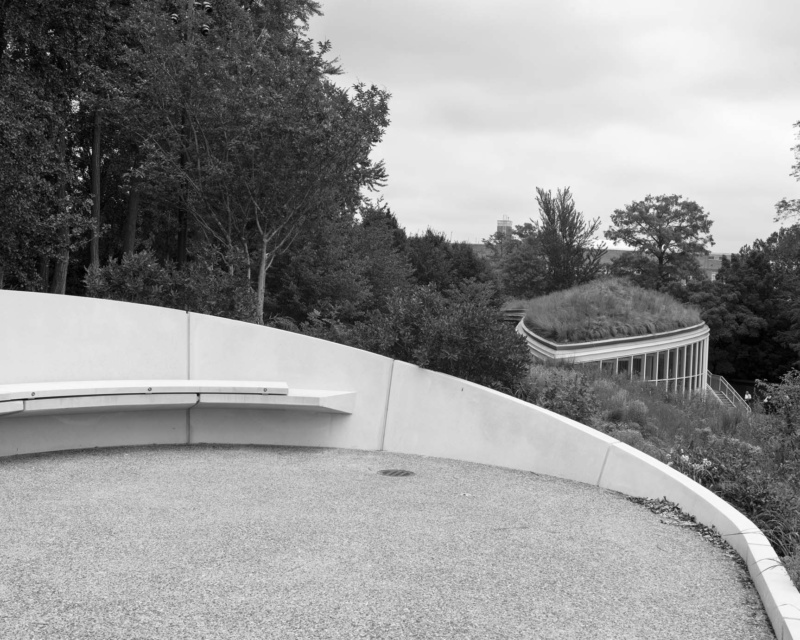 Even as the COVID-induced health crisis slowly abates and some semblance of normalcy returns to the global economy, the designers' outlook has shifted irrevocably. "The whole thing shows you that these institutions that we all kind of took for granted need to be rethought," says Weiss. Yet the change in perspective has been less wrenching for the duo than it likely has for many of their colleagues. As the firm's upcoming and recently-completed projects bear out, Weiss/Manfredi is surprisingly well-positioned to adapt.
While the world was still in lockdown, the pair were readying for the re-launch of one recent project in New York City, while tracking the reception of two others completed within the last three years. Each, in its own way, is a subtle exercise in civic values that reaffirms the possibilities of urban life at a crucial juncture for American cities.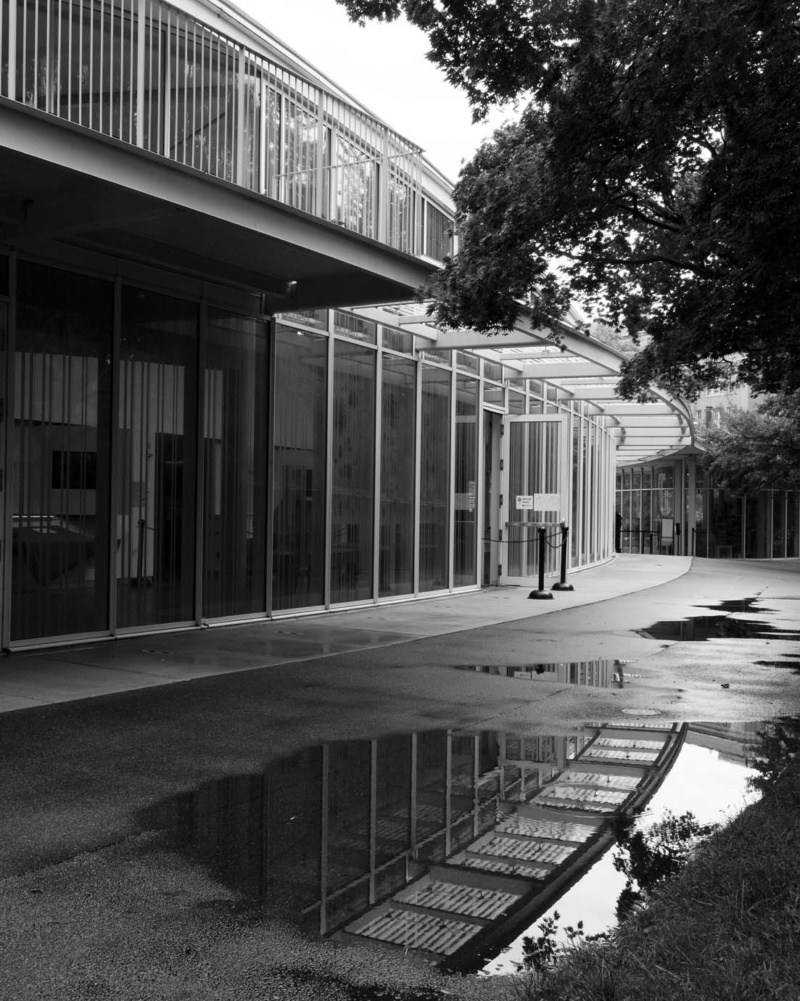 The first is the Robert W. Wilson Overlook at the Brooklyn Botanic Garden. A landscaped passage that operates as an extension of the firm's 2012 visitors center, the Overlook officially debuted late last year, but is only now reaching its true potential, its foliage fully grown in and ready for the crowds; its reopening in August marked the culmination of a fifteen-year-long collaboration between the architects and the beloved outer-borough standby, which has undergone a dramatic transformation under Weiss/Manfredi's direction. "We were really following the inspiration of Frederick Law Olmsted," says Weiss, referring to the famed designer of the adjacent Prospect Park, whose romantic vision is evident in the new addition: winding uphill above the garden's scenic Cherry Esplanade, the Wilson Overlook features smoothly curving footpaths set among lush plantings with low concrete precinct walls undulating between them to create a kind of artificial geology. The overall effect—a surging wave of earth frozen mid-crest—makes for an alluring invitation to the surrounding gardens.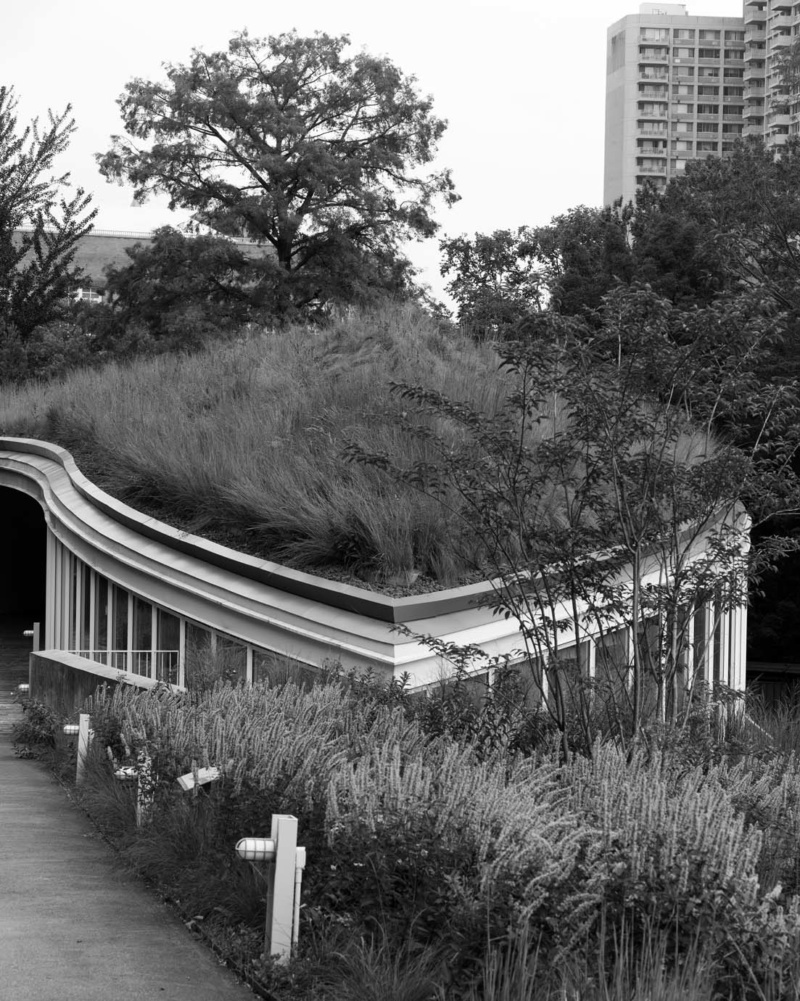 Next on the list, the Tata Innovation Center at Cornell Tech officially opened in 2017, though the broader scheme of which it's part—a high-tech campus on Roosevelt Island in the middle of New York's East River—is still ongoing, with new structures and initiatives bringing to life the school's ambitious program of education and business incubation. The Tata Center has continued to evolve in recent months: "It's a very COVID-friendly building," notes Weiss, with its capacious lobby, landscaped front court and generously-proportioned classrooms and meeting rooms all proving ideal for socially-distanced learning. The interior, crisscrossed by stairs and ramps, gives the building a free-flowing procession with a minimum of circulatory bottlenecks, just the kind of thing the world is likely to need more of in the wake of the pandemic.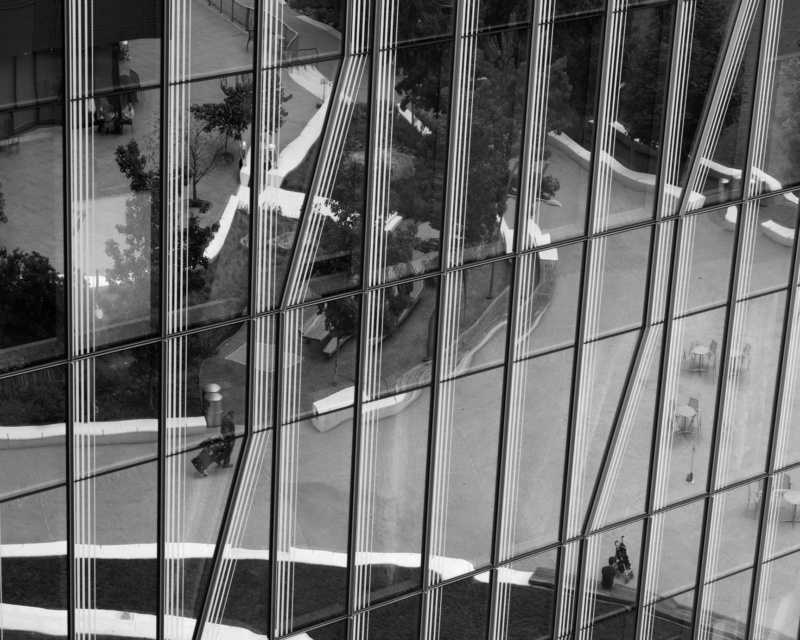 Third, the now two-year-old Hunter's Point South Waterfront Park sprawls across eleven-and-a-half acres on the eastern bank of the East River. Designed in collaboration with SWA/Balsley, the park is one component of a broader transformation of western Queens and it gives the sprawling residential mega-development next door a stunning front yard with breathtaking views of the Manhattan skyline, especially from the prow of its cantilevered walkway- belvedere. "Other city parks closed down," observes Weiss, "but this one stayed open"—albeit with less than its usual share of routine maintenance. Its native grasses may look a bit shaggy, but the park is still a welcome refuge for nearby residents desperate to get out of the house.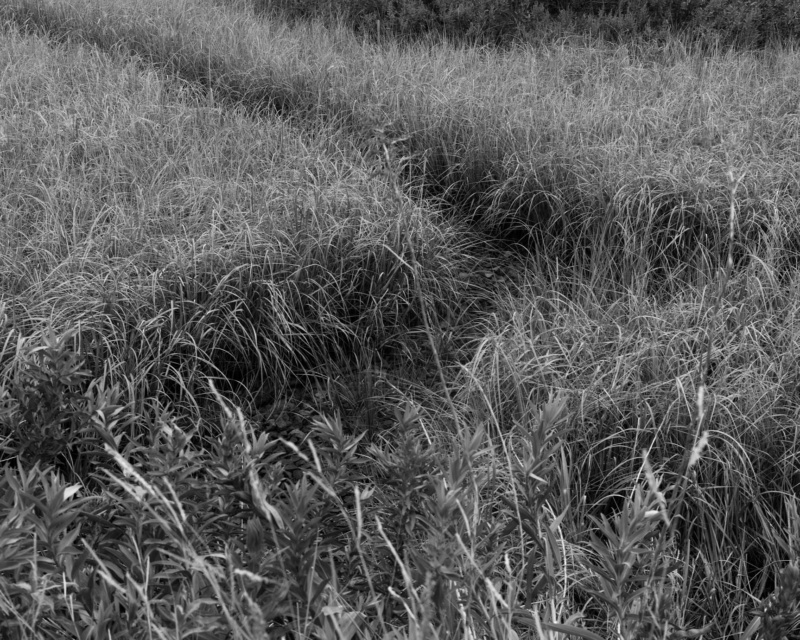 Performing that kind of essential social function—and doing it with ample seating, a generous sense of space and easy-to-clean materials like steel, metal and glass—has allowed all of Weiss/Manfredi's recent New York projects to thrive even in a season of plague, civil unrest and economic dysfunction. "We'd love to say we looked into a crystal ball and knew this was going to happen," jokes Manfredi. In some ways, the designers have beaten 2020 to the punch on luck alone, but there are deeper values articulated by the projects—values that seem even more important to assert today. As Weiss puts it, the firm's view has always been focused on "engagement," a clear-eyed social vision based on direct interaction with architecture's audience. That approach feels all the more relevant now, in a tumultuous cultural moment when institutional authority is being questioned as never before and everything appears in flux. Whatever public pressures come to bear on Weiss/Manfredi's clientele, the designers' ethos will be an invaluable resource, able to be poured into whatever mold the moment requires.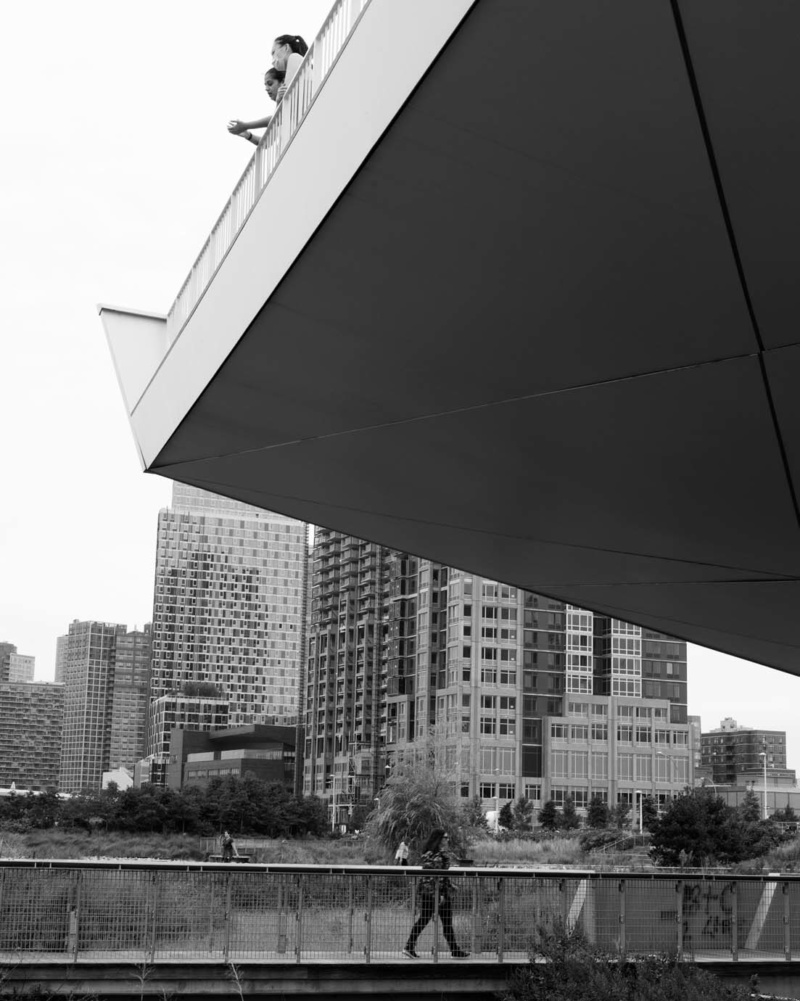 For the time being, Weiss/Manfredi can afford—almost—to rest on their laurels, with a slew of projects around the country and the world that promises to tide them over for at least a few more months' worth of economic and social turmoil. In New Haven, Connecticut, the firm is about to debut the Tsai Center for Innovative Thinking; the all-purpose think tank on Yale's campus is housed in a narrow wedge of glass and sits cheek-by- jowl with Marcel Breuer's celebrated Becton Engineering building, giving the concrete megalith a light-as-air counterweight. In Naples, Florida, the designers are set to debut their revamp of the Baker Museum, a sprawling cultural complex long confined in a sub-standard (read: very damp) facility now transformed into a gleaming ensemble of textured stone. And most excitingly, however still far off, is what may prove to be their most ambitious project to date: the expanded United States Embassy in New Delhi—a stunning combination of new structures and landscaped corridors surrounding Edward Durell Stone's classic 1959 Modernist pavilion. For this project, the architects faced a daunting question: "How do you represent America at this moment?" Their answer, however tentative, is a hopeful one.
Amid so much uncertainty both at home and abroad, the typical imponderables of the architect's trade—how will a designer's ideas square with the real world? What unseen obstacles will they face before their building is complete, and after?—are kicked to an unprecedented pitch. "There's this sort of unplugged feeling," says Weiss; even as the firm forges ahead, the territory before them is uncharted. Practically the only given for Weiss/Manfredi is that whatever the future holds, the future will need spaces to hold it. And that might just be enough for now. "It's like when we first started out as architects," Weiss muses. "Everything seemed so fragile and odd. But in fact there were so many possibilities."