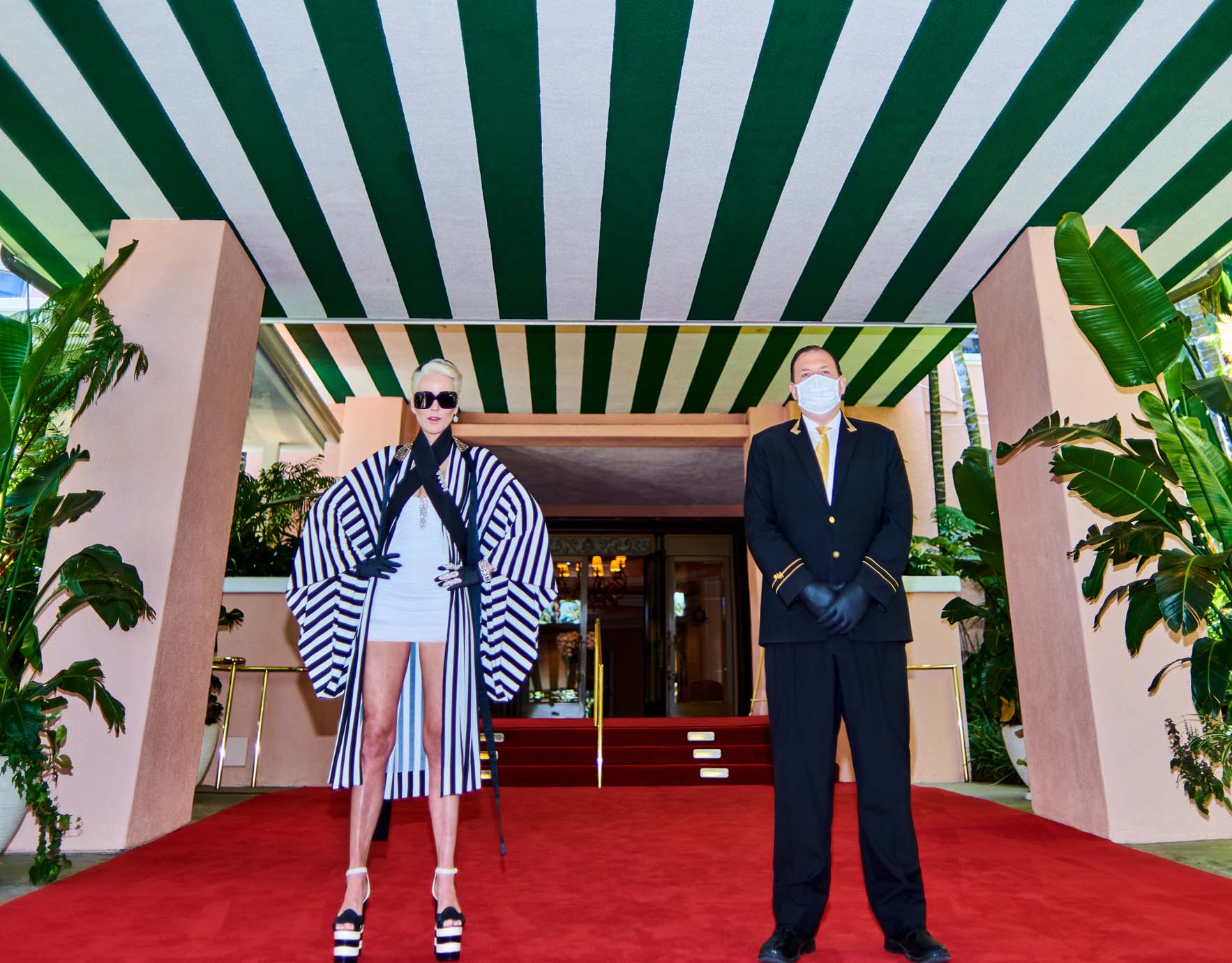 Daphne Guinness is poetry in motion. Even through Zoom, her effect can raise a vibration. Wearing a swan-necked blouse and her signature Gibson Girl bouffant, she looks like a Giovanni Boldini portrait come to life. Regal, with fierce intelligence, Guinness has one of those dazzling personalities that is itself art. Inspiring a bevy of imitators and admirers, she's lent superstars their style and philosophers their confidence.
On lockdown at her home in Los Angeles, the artist-philanthropist-designer-luminary is putting the final touches on her third album, Revelations. Inspired by the final book in the New Testament, the lead single of the same name premiered two weeks before the global pandemic. Crafted last year, it's an aptly titled record reflecting the age ahead.
"It was the most incredible thing," she says, leaning forward and smiling at her desk. "It was a stormy day in Ireland and the lyrics just flooded me. Everything came all at once and I had the song done in less than two hours. For the times we're in now, it's very prophetic. I sort of wish I'd been wrong."
The song's accompanying short film was captured by David LaChapelle and offers a glimpse into a crumbling society. Elderly couples fight in a trash-strewn parking lot. Schoolgirls pray as men stumble through glass, drunk and adrift. Others, enthralled by some imminent end, make love. Guinness strolls casually, wearing blood-red gloves, a tan duster and an Iris van Herpen gown. What it all means is left for interpretation, but the three-part film feels more sensible than otherworldly. Guinness is coy regarding her exact frame of mind, but her intention with every project is to reflect the world she sees.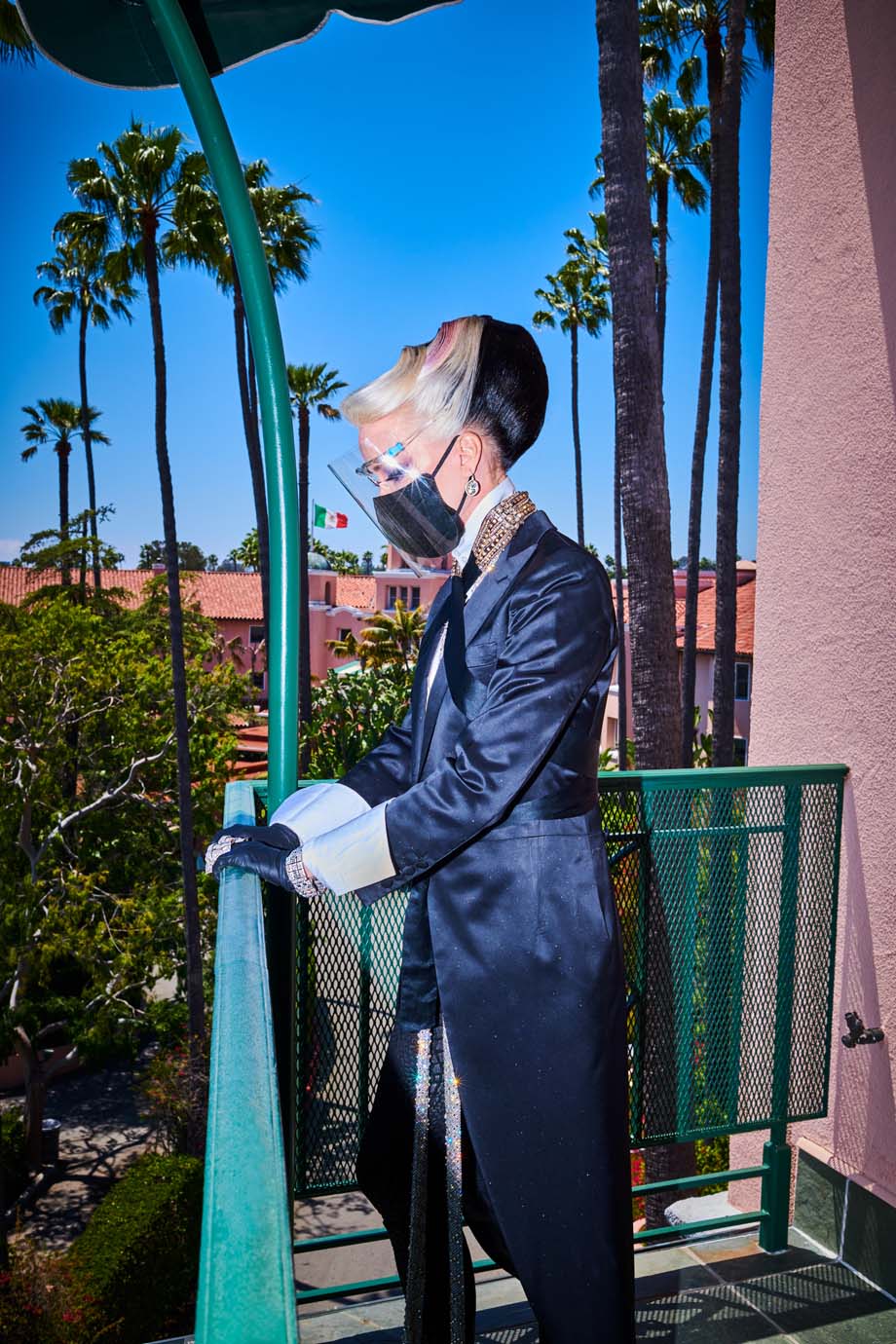 "When my family got involved in politics a century ago, it didn't turn out well. I'm an artist and I'm just commenting on the world around me from a human point of view. We're living in a deeply polarized world. There's a lot of things that have to change. Unfettered capitalism. Selfishness. Greed. People are dying. People are still being marginalized. People are losing the few rights they may have had. There's a lot of things going on. And people are finally waking up."
One of the biggest personal revelations in Guinness's life coincided with her 2016 debut album, Optimist in Black. She took a "big looking glass" to her life and moved from New York City to Ireland. "It was one of the biggest realizations to remember that I'm me, that I don't ever have to succumb to someone else's idea of me, and that I won't ever allow myself to be victimized. Before that I was in a really dark place. Obviously images and media can make it seem like I have a perfect life. But underneath it all there's always been these kind of seismic earthquakes. Art has been the one thing that's kept me going. It's kept me sane."
Often called an "avant-gardist" and an "eccentric," the current shift in consciousness reveals how stunningly sane Guinness is. Upon closer inspection, from as early as 2008, her sartorial choices mirror today's latest trends. From veiled hats and laced masks to Tatehana boots, Guinness has left a trail of unerring taste. Revelations is no different. Collaborating again with Tony Visconti, the project is an amalgam of bombastic art-rock and '70s French psychedelia. With nods to her godfather, David Bowie, it's "looser" and less "dark" than her previous albums. But don't expect her prophetic pop to lessen. On records like "Blow Up," Guinness lays waste to generations blinded by screens, stuck on a loop inside an artificial world. "People don't congregate anymore. Even before COVID. It's extraordinary to me how in the last ten years people will share their innermost thoughts on the Internet yet won't tell their close friends. It's a whole new world." Still, Guinness remains hopeful. "You know, the world may be falling to pieces, but we can all dance—well, not now—but we will at some point. We can have a common humanity with music and sometimes words get in the way."