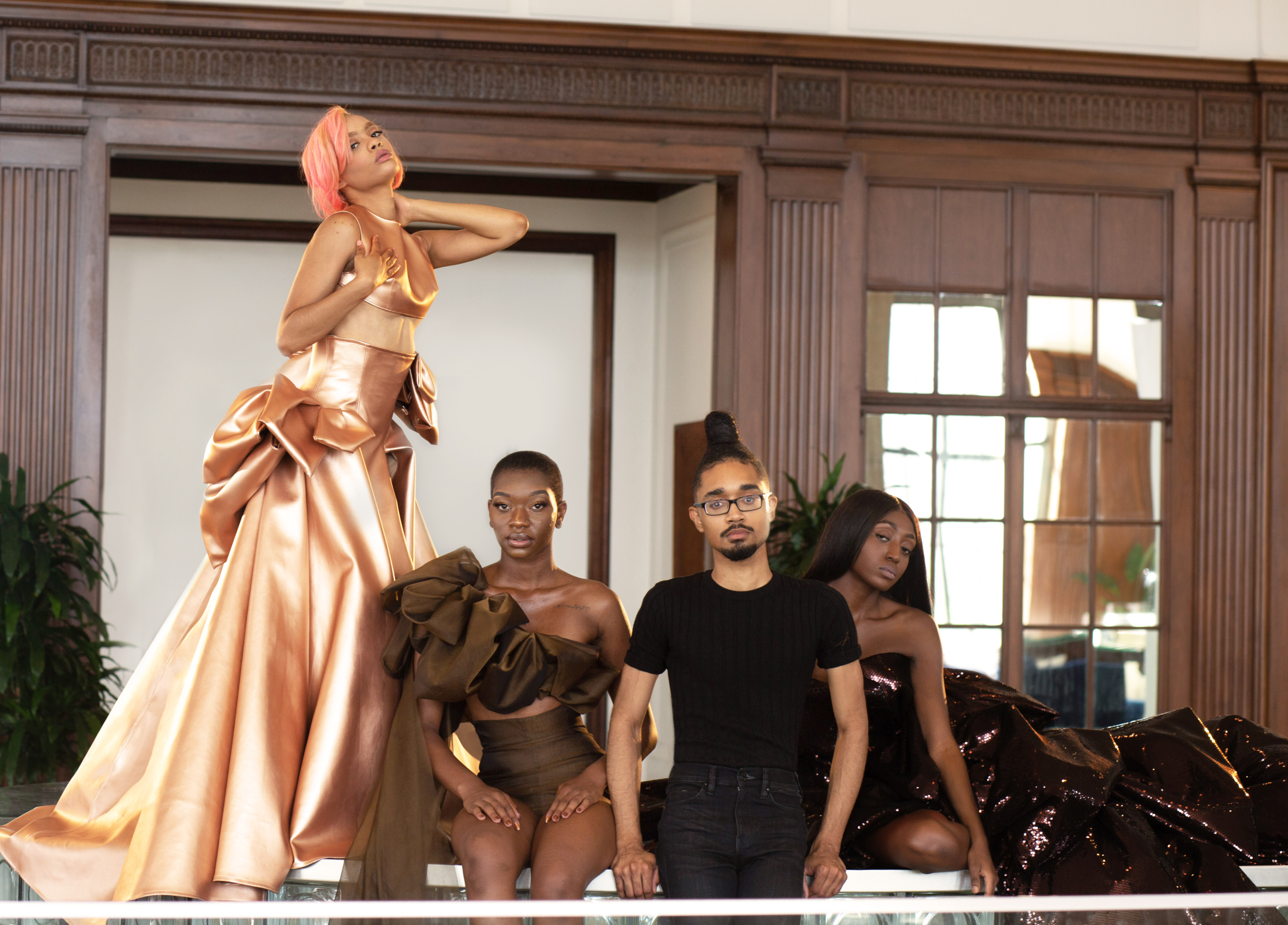 In Detroit, a city that has built itself back up through the decades, entrepreneurship and creativity still rule the roost. Ford Motor Company established the Michigan town as the birthplace of mass production in the United States. The College for Creative Studies brought craft to the forefront of education. The Cranbrook Academy of Art cemented its connection to midcentury modernism. Today, these three pillars have embedded design principles into the spirit of the Motor City, fittingly the only UNESCO City of Design in the United States. Soon, Detroit will show itself off.
On September 1, the city will launch its tenth annual
Month of Design
, a series of 65+ virtual and in-person events hosted by Design Core Detroit, featuring over 175 participants. Design Core—tasked with leveraging Detroit's UNESCO designation for economic growth—serves as an incubator to strengthen, grow, and attract design businesses, increase market demand for design services, and tell Detroit's design story locally and globally. Though much of this year's programming has pivoted to digital presentations due to COVID-19, the content is as spectacular as ever, further proof that the city deserves its UNESCO designation. Within a roster of global designers, makers and creatives, local talent stands out. While New York, Los Angeles or Chicago, three of the nation's other design hubs, may feel more established or polished, Detroit is determined like the startups and small businesses that now power its design economy. With its innovative history in mind, multidisciplinary creatives drive its design scene, a designer-maker culture that rewards collaboration and out-of-the-box thinking.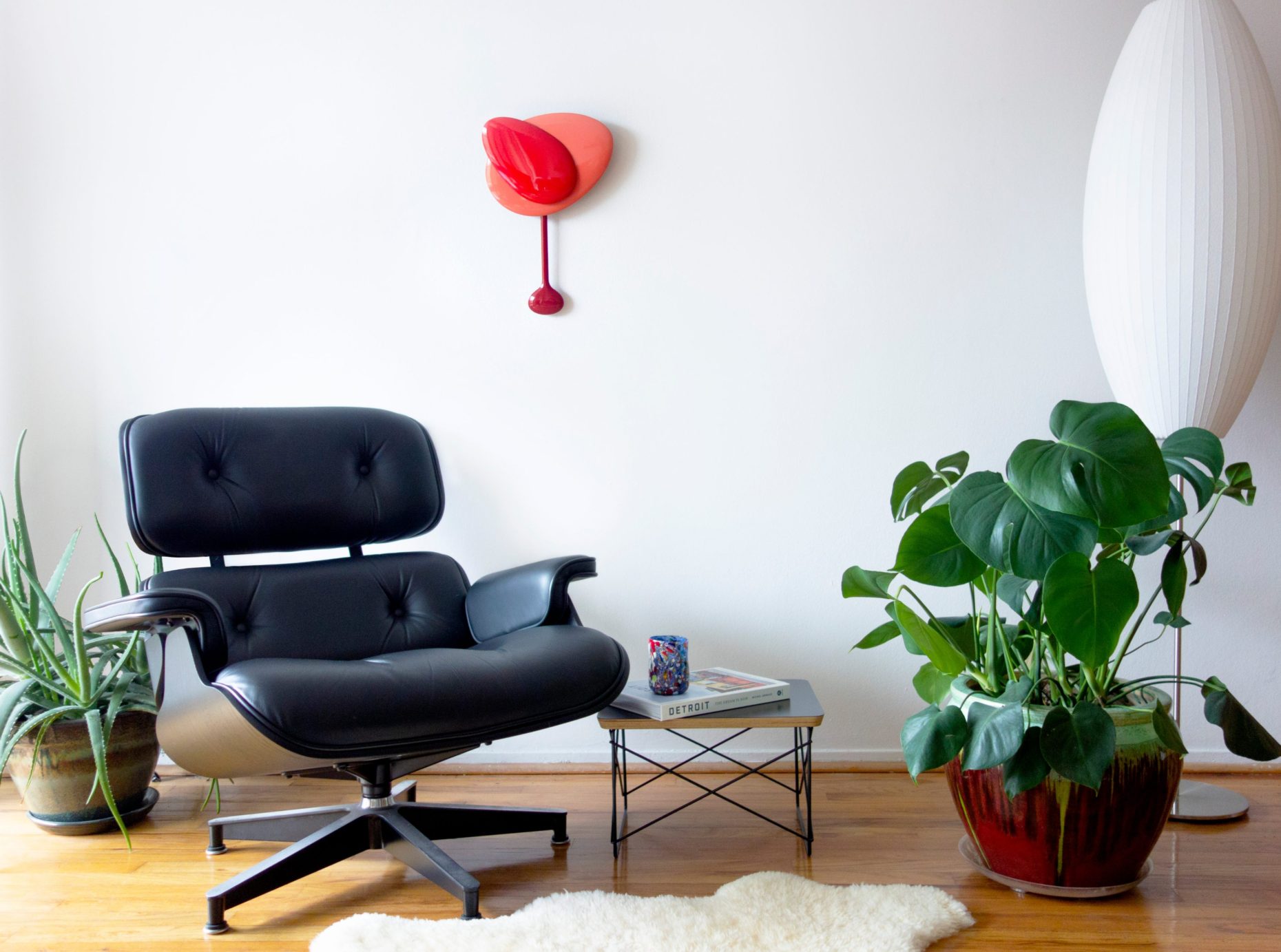 "Not every city has designer-makers. It's almost like hacking the system," says Turkish designer Bilge Nur Saltik when describing why the city was a perfect next step for her product design studio, Form & Seek. For design month, Saltik is co-curating "Never Normal," an exhibition at Wasserman Projects of 21 local designers like her whose works argue: if COVID-19 is the new normal, then Detroit never was. For the show, she is showing a flexible hybrid desk-bench, which could also be taken as a metaphor for the locale where, after a stint in London, she established her practice. The city has reconfigured itself to support a "both-and" kind of creativity.
Ceramics artist Hayden Allison Richer concurs. "Detroit is city, industrial and farmland and all three inherently form the practice that I want–space to work, resources to have and a community that has similar interests," says the CCS and Cranbrook graduate. Here, no one is just a designer, but also a maker, a small business owner, an activist, a community leader or an artist. For Design Core, Richer and fellow Cranbrook alumna Li Chen have organized an exhibit of design objects around the theme of softness, emphasizing handcraft as a step away from modernism. Though the two are peers, and aware of the commonalities in their work, this will be their first opportunity to collaborate, brought together by the Month of Design. "A conversation we wanted to start, relevant to showing in Detroit, is that we didn't want objects that are highly polished without emotion or heritage that at the same time acknowledge that being able to machine is a privilege," says Li.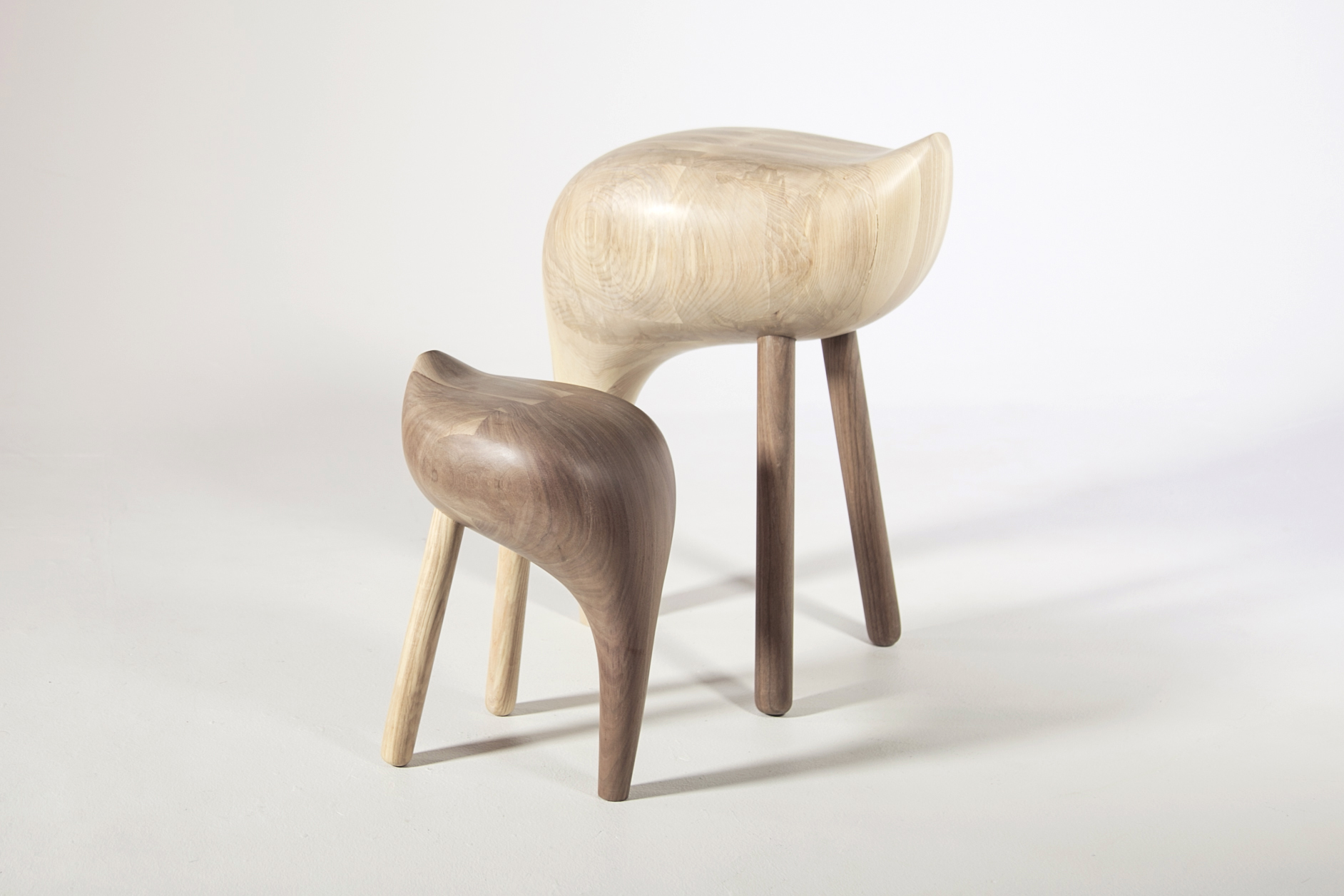 Recognizing privilege of access is crucial to work by non-native Detroiters. Because of the large studio sizes, green space and low cost of living in Detroit, it attracts world-class creatives. With this comes gentrification. Ownership is a fraught subject in the city, where 35.7 percent of the population lives in poverty, more than double the national average. As anywhere, the key to successful neighborhoods is community engagement. Botanical artist Lisa Waud doesn't take it lightly. She is working with friend and fellow small business owner Brenna Lane of Detroit Denim to create "Did You Try Unplugging It and Plugging It Back In Again?" an outdoor installation on two lots that native Michiganer Waud purchased through the Detroit Land Bank in Piety Hill. The work will transform the lots with soft knolls and a fabric-scrap-wrapped metal structure, leftovers from Detroit Denim's COVID-19 pivot to create PPE. While preparing the site, Waud met her neighbor, Pat Lane, who explained that for the 30 years prior to the sale, she had looked after the lots. The duo decided to have the space officially named after her as a public park and will poll neighbors on how to reuse it post-design month.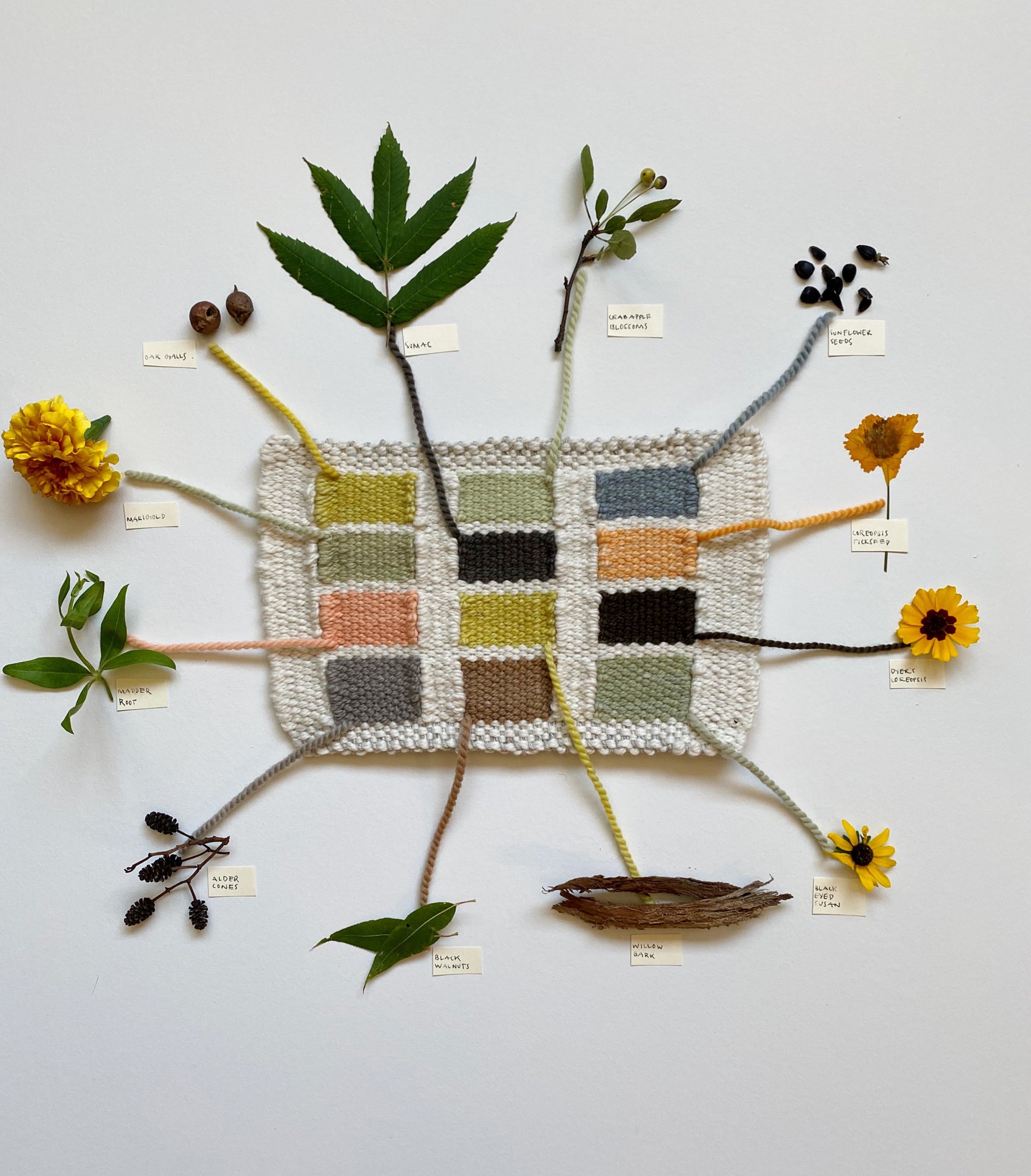 That welcoming spirit, and the frequency of urban green space, is what made weaver Kayla Powers stay. Powers considers herself a place-based artist. Her natural dyeing work uses plants foraged directly from Detroit, as will be showcased during the September design month in "Local Color," an outdoor installation of 12 colorful tapestries. Each is dyed with a different found plant, from sunflower seeds to willow bark. "There is definitely an interest and awareness of sustainability," in the work of the city's creatives, she says, noting that when she moved to Detroit from the suburbs, she tried to find a niche not yet saturated. "There is so much innovation happening around textiles and fashion here."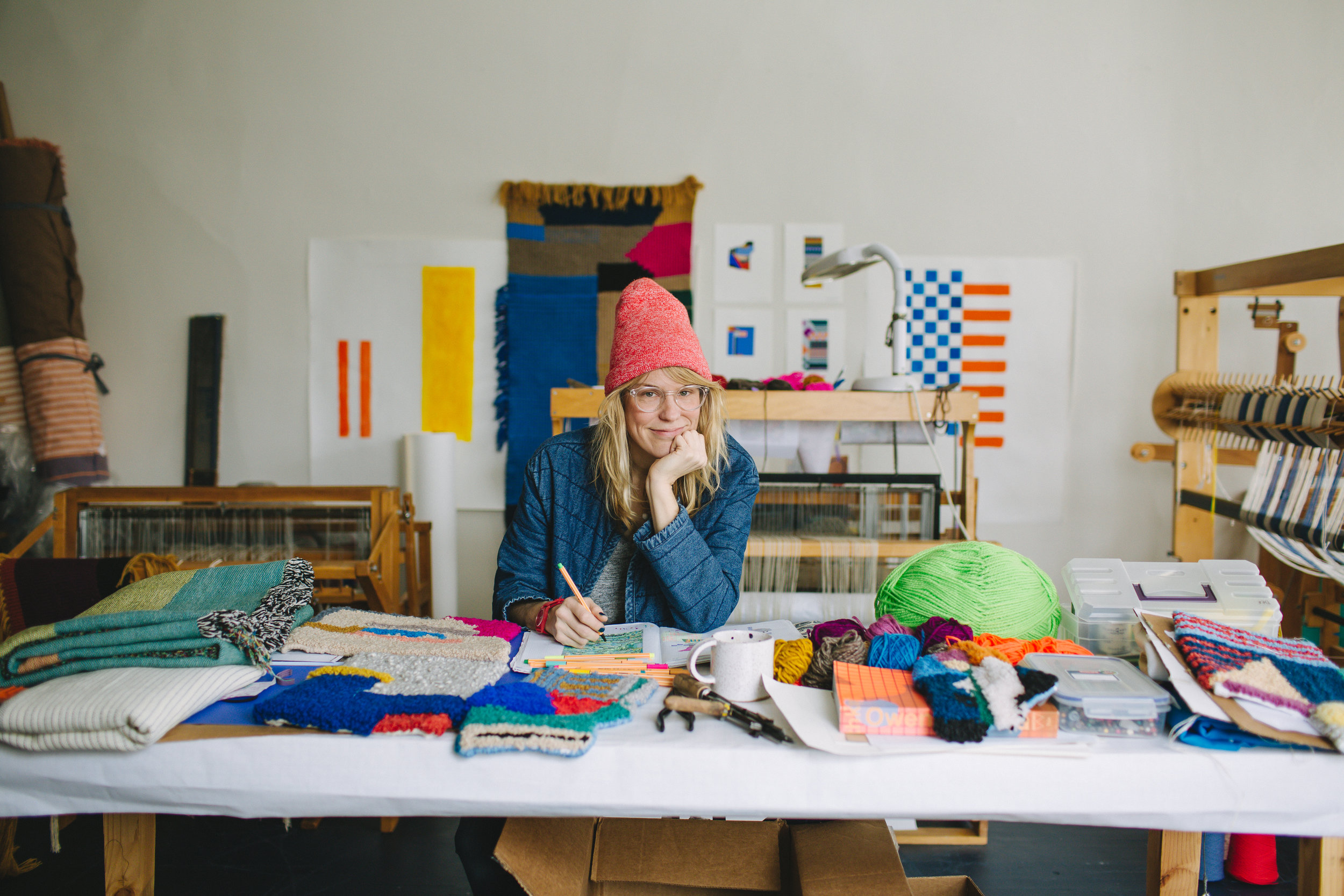 This year, Design Core Detroit is highlighting that innovation with "Design in the City," a new competition supported by Gucci Changemakers Impact Fund, to showcase and build awareness of their work while receiving support and technical assistance from an industry advisory council made up of local and global leaders in the fashion industry. For womenswear designers Nabeela Najjar and Donovan Dewberry, both Detroit natives, it is an opportunity to show their work to a larger audience, both in person via installation and more widely via virtual platforms. Najjar's garments are steeped in natural whimsy, using real flora and sustainable fabrics. Her installation is inspired by Belle Isle Conservatory. Dewberry's collection is inspired by the women of color in his life "that have invested in me and built me up," he says. "Being able to contribute to their sense of empowerment and drive is something that I have always wanted to do. It's beautiful." His complex garments are "activated" when worn by women of color, he explains. Both designers find that their city's growing fashion scene is supportive of young talents; legacy brands like Carhartt are dedicated to bringing others to the stage and collaboration is frequent. The history of industry, Dewberry muses, plays a large part in the city's natural curiosity: "I think people in Detroit have a great appreciation for how things are made."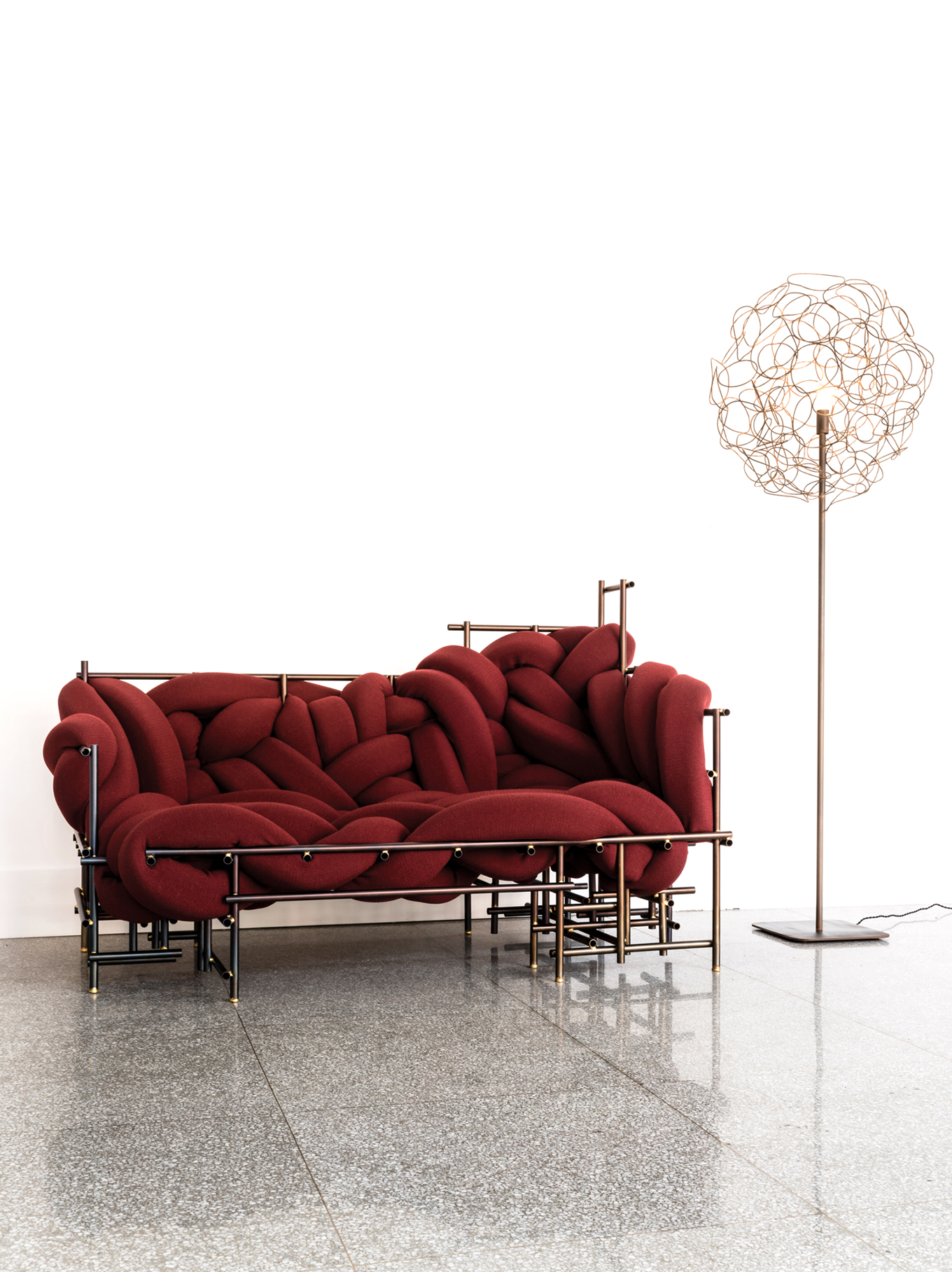 Perhaps, too, it is because Detroit has essentially remade itself over and over again. "I see Detroit as an example where people start intervening and take ownership of a city," says Richer. "There are a hodgepodge of types of makers but I find that there is still a deep root and appreciation for craft." In the early months of the COVID-19 pandemic, the resilience and self-starting attitude of the city's people shone again. Though one of the hardest hit in the United States, businesses dropped regular production to make PPE for healthcare workers, from cut and sew small business owners, like Lane's, to industry giants like General Motors.
This community feel is palpable, even to visitors, say Dr. Karl Stocker and Sigrid Bürstmayr of FH JOANNEUM's University of Applied Sciences in Graz, Austria, a fellow UNESCO City of Design. After visiting several times, the duo edited "Designing Sustainable Cities," a new book that looks deeply at how to design cities that last, through the lens of the UNESCO-designated design destinations. It will be presented virtually during design month. When their city was left in financial ruin and declared bankruptcy in 2013, "the people of Detroit were forced to be creative," says Bürstmayr, who has a background in industrial design, and to think about how to redesign their home for the future. Less than a decade later, results are showing, says Dr. Stocker. "Detroit is a city on the cusp. It was the birthplace of mass production and consumer society," he states. "Why not a new beginning? The people are powerful enough to do it."