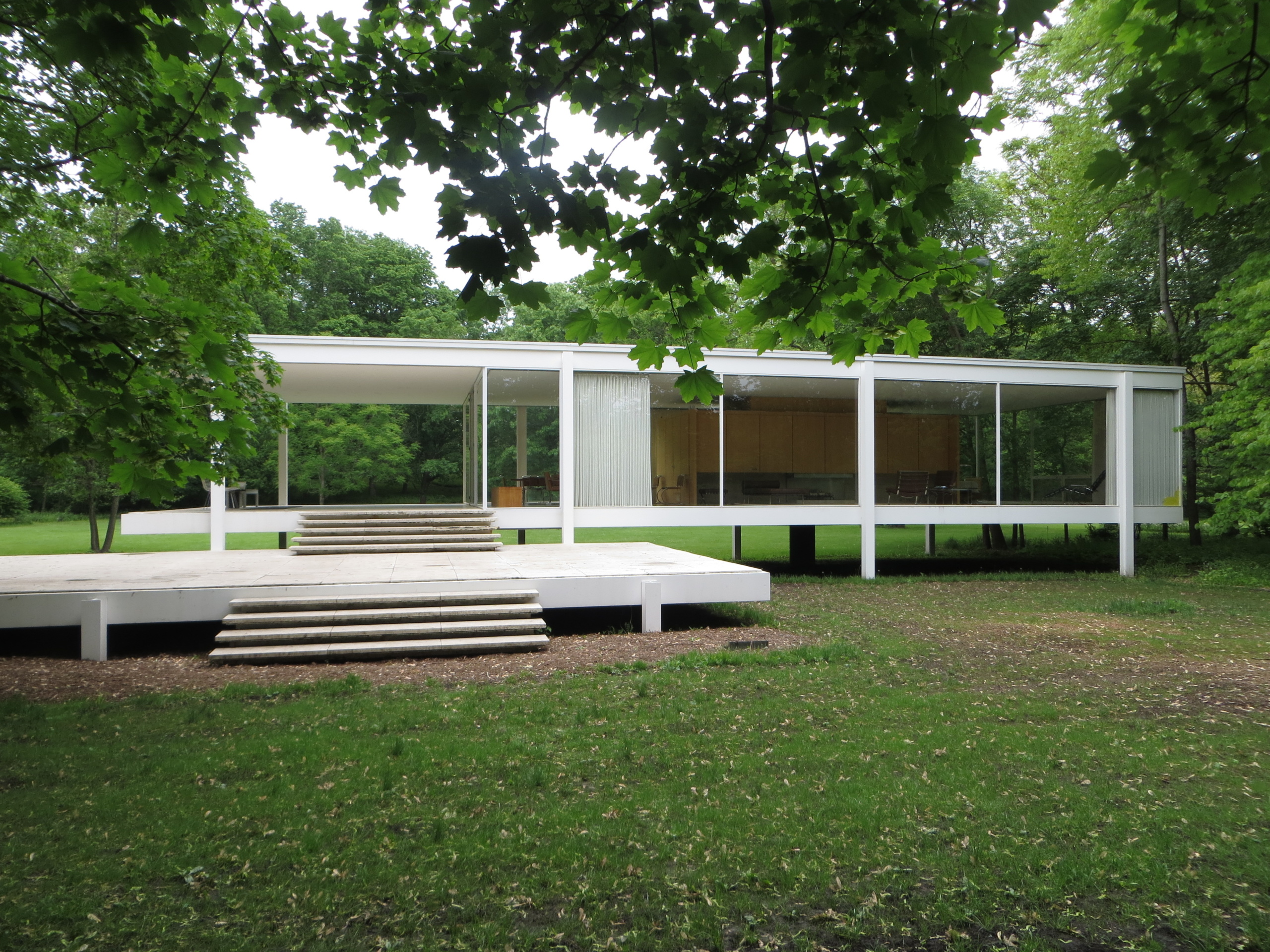 In this new weekly series, Cultured editors reveal the art, architecture, design and culture currently occupying their minds.
More famed in America for the lawsuit she brought against German-American architect Ludwig Mies van der Rohe—or for the rumor that the two potentially had an affair—Dr. Edith Farnsworth is finally getting her due as one of the most important design patrons in the history of United States modernism. As the namesake and original owner of the 1951 Farnsworth House, an icon of International Style architecture in Plano, Illinois, the doctor is the subject of a new exhibition series at the home she commissioned. "Edith Farnsworth Reconsidered" is a yearlong celebration by the National Trust for Historic Preservation that focuses on the accomplished nephrologist, poet, translator and violinist and how she lived in the house that launched a thousand glass houses.
The program kicks off with "Edith Farnsworth's Country House," a temporary redesign of the interiors of the National Historic Landmark home to reflect Farnsworth's decor in 1955. (In light of the COVID-19 pandemic, it has recently pivoted to include a virtual reality tour.) Although Mies van der Rohe had specified his own furniture for the home when he designed it, she preferred a Scandinavian aesthetic, with pieces by Florence Knoll, Bruno Mathsson, Jens Risom and others. The Farnsworth House is located at 14520 River Road, Plano, Illinois 60545. Visit farnsworthhouse.org to book VR or by-appointment tours; the latter begin in this month. —Elizabeth Fazzare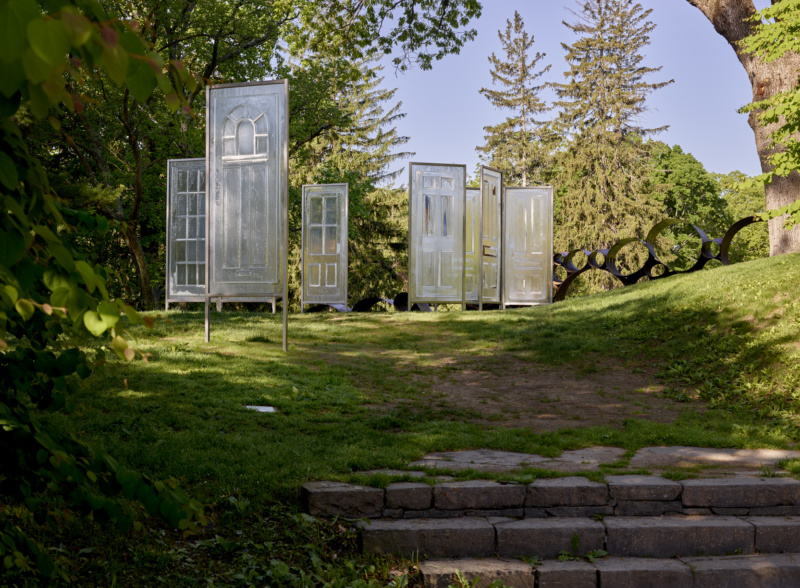 Multidisciplinary artist Saul Melman is also an emergency room physician who has been working on the frontline of the coronavirus pandemic in New York City since it began this spring. At MoMA PS1, for his long-term installation work titled Central Governor, he used layers of gold leaf and his own saliva—to gild, or "re-skin," as he put it—the museum's basement furnace over the course of a 168-day performance. His dual identity as a contemporary artist and a doctor—and parallel practices in his studio and the hospital—have particularly resonated over the last four-and-half months, as I'm struck by the similarities between the two worlds he inhabits right now: namely, the experimentation and resilience it takes to survive in both.
Fortunately, his outdoor installation at the deCordova Sculpture Park and Museum in Lincoln, MA, Best of All Possible Worlds, has been extended through September and is open once again to the public, with online-ticketed timed viewing. The sculpture comprises eight vacuum-molded casts of doors (you can see traces of paint and imperfections on the translucent replicas) arranged in the configuration of Melman's Brooklyn apartment. Visitors walk through the piece and experience the doors, set along an east-west axis, activated by light at sunrise and sunset. As we each grapple with new, precarious notions of space and home—and this artist reflects on the transitional moment between life and death—I keep returning, in my mind and on my phone, to my visit when it opened. —Jacoba Urist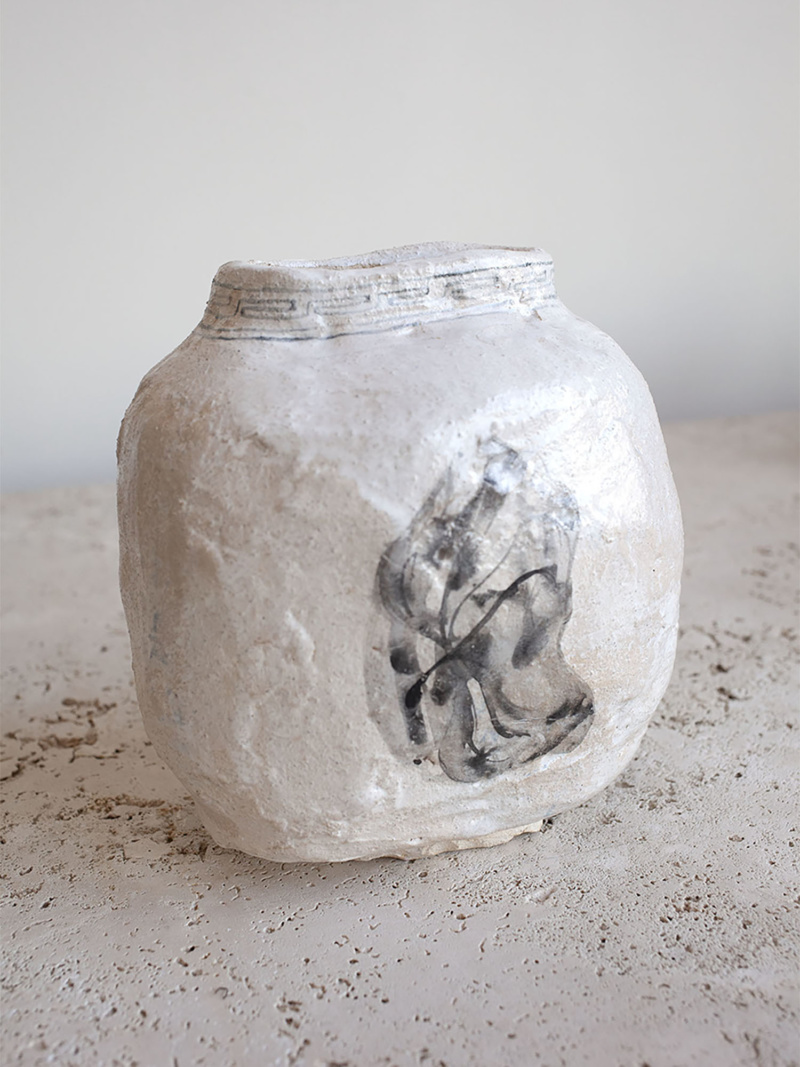 As a knee-jerk minimalist, I've always been envious of girls with vanities laden with small bowls and all the little things they put in them. I know these tableaux are generated organically, but when? The closest I've come to an answer is Lyric Shen's ceramic work, which I discovered after she penned a review of Hustlers for our website last summer. She had been introduced to the magazine as a tattoo artist and vocal sex worker advocate—and while I find her delicate drawings on skin beautiful, it was the bubbly surfaces of her glazes and her charming, sloped butterfly boxes that captured my attention. The small boxes reminds me of Art Nouveau's humanistic fantasies quelled down into petite souvenirs. Shen's cut clay wings sometimes provide just enough scaffolding for a lid.
Inspired in part by my friend Fiona's recent book, Exquisite Mariposa, I have become somewhat re-enchanted with butterflies and all matters of flying things I'd never loved before. My new sensitivity fruitfully coincided this spring with the insect-forward motifs in Shen's work. More specifically, a slouching vase with drip-like dragonflies and a Greek meander for a lip. Her vessels are currently sold out on her website, but maybe if you asked nicely she'd make one for you. — Kat Herriman