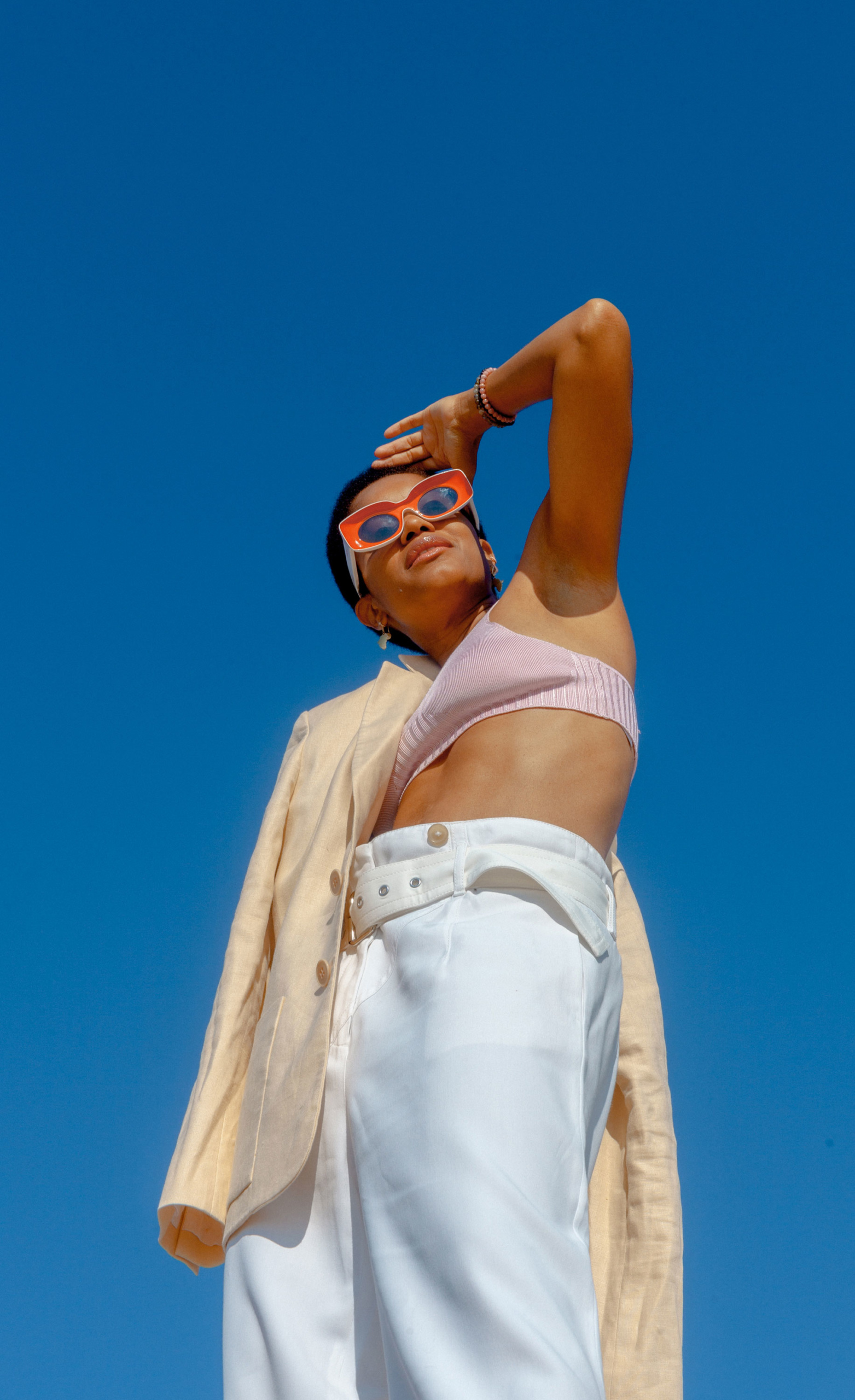 While the world reels in outrage at the videotaped execution of George Floyd, as well as the murder of numerous other Black Americans by white police officers, the resulting hurricane of protests has impacted countless industries, including fashion. Creative and influencer Tamu McPherson has used this opportunity to set the record straight, calling upon luxury brands and, by extension, the fashion industry at large, to clean up their contribution to the exclusion and mistreatment of people from minority groups. In May, Dries Van Noten penned an open letter, focused on the economic side of COVID-19-related consequences for the industry, which initiated talks of change on influencer platforms. Earlier this month, McPherson pinned an exhaustive note, titled "Luxury Brands Should Work With Black Content Creators," on her website and blog, All the Pretty Birds, with the effect of a bomb. By expressing the shortcomings of the industry, the content creator urges luxury brands to do better, both in terms of representation and fair compensation.
Photographer, It-girl and former editor-in-chief of Grazia.it, Tamu McPherson, founded All the Pretty Birds (ATPB) in 2007. She now reigns over an Instagram account just shy of 250k followers, as well as campaigns for international giants including Gucci, Ferragamo and the German multi-brand online retailer Zalando. Born in Jamaica, McPherson grew up in the US and moved to Italy after a period practicing law in New York. She has become an influential voice for Black creatives and, her website, a vital platform for independent designers and informed consumers. McPherson is one of the few recognized and respected Black influencers working in the field. With her short, combed afro and colorful, impeccably-styled appearance, she always stands out in a crowd. But, with influence comes social responsibility and McPherson has hardly shied away from the task, focusing especially on diversity. Earlier this year she partnered with Camera Della Moda, the National Chamber of Italian Fashion, to showcase creatives of color from Italy.
Her rallying call has echoed tremendously on social media. The experience of pandemic confinement has raised many questions about the future of our society. Face to face and eye to eye, the whole world has been practically staring down the throat of a succession of cataclysmic events in 2020; but, are we finally ready to leave the old world behind us for good? Personally, this period that seemed, at first, anxiogenic and tragic, offers the possibility for creating a new start. Overnight, the George Floyd case—as well as those of Breonna Taylor, Tony McDade and Ahmaud Arbery—became symbolic of the severity of police and race violence and shed light on the many more Black victims on American soil, as well as the infamous fight for Adama Traoré in France. I reached out to Tamu McPherson, who has been based in Milan for more than a decade, to speak about these events; she was delighted to answer my questions, express her vision of systemic racism within fashion and explain how this moment for Black creatives is crucial in Europe and worldwide. This interview has been edited and condensed.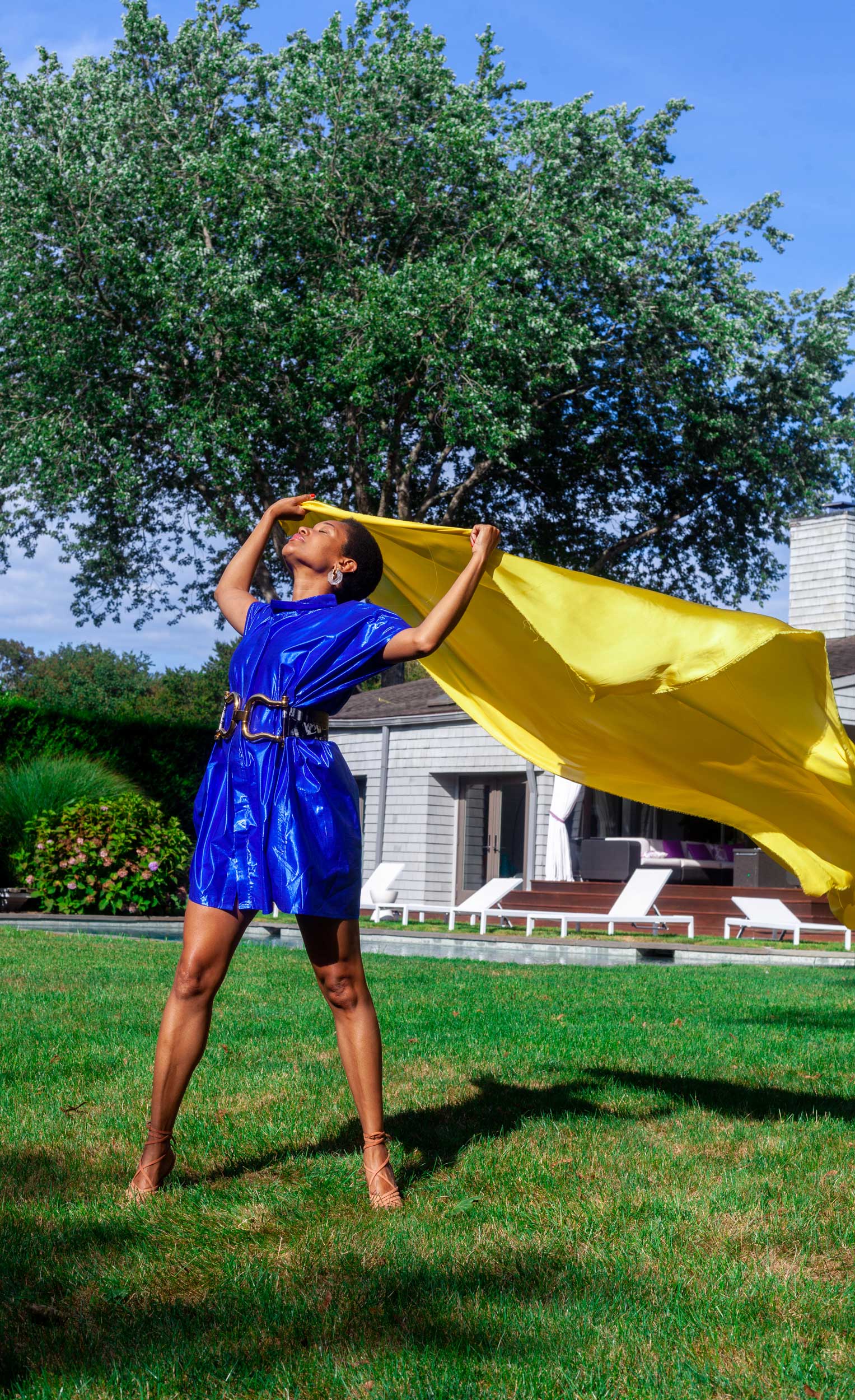 Amanda Winnie Kabuiku: What reception did you receive from luxury brands when you first started All The Pretty Birds, over ten years ago? Was it challenging to break out in Italy? Why do you think luxury brands appear reluctant to collaborate with Black creatives?
Tamu McPherson: It wasn't difficult to engage luxury brands when I became an independent content creator because I was able to leverage the introductions that I made when I was editor of Grazia.it. Part of my job at Grazia was to support the ad sales teams. I attended meetings with them and the brands and I came to know many decision-makers in the course of doing business. I always question whether I would have had the same success had I started this part of my career in the US, UK or Paris, and without the specific access that Grazia afforded me.
The lack of Black people in decision-making positions, and in safe-opinion spaces in general within luxury brands, prevents luxury brands from working with Black creators in a significant capacity. Partnership managers use a laundry list of excuses for not working with Black creators that includes engagement numbers, brand aesthetic requirements and a general lack of familiarity. However, often it is a deep-seated bias and, at times, outright racism that preclude opportunities for Black content creators within the luxury space.
AWK: 2020 has coincided one of the most severe quarantines with arguably the most influential social movement since the 1960s. How does this particular time resonate with you personally? What has specifically prompted you to express yourself, taking on this enormous, maybe obligatory, responsibility to speak for your community?
TM: This an extremely bittersweet moment for humanity. We have suffered unimaginable loss because of the pandemic and the violent murders of Black women and men by the police, both recently and historically. However, the pandemic created a moment of reckoning in the world, especially for racial injustice in the United States and beyond. We need to treat this moment of reckoning as an opportunity to address and hopefully dismantle inequity. I have been using my platform long before this moment to address racial injustice. I started to write my open letter last year. All the Pretty Birds produced and published an event in support of creatives of color in Italy, as part of our plan to address the issue of the lack of Black creatives within the luxury space. I advocate for my fellow creatives of color because it is an integral part of my purpose here on earth. A seat at the table is worthless if you are not lifting up others and pulling up seats for them too.
AWK: I drew a parallel between your open letter and the one published by Belgian designer Dries Van Noten in May of this year. In your opinion, why are designers at major luxury brands only recently expressing many of these concerns; is this something new to them?
TM: In my open letter, I noted that decision-makers don't realize how they are excluding other communities because of their white privilege, internalized racism and deep-seated bias. That luxury brands have been historically exclusionary for BIPOC is a reflection of society as a whole. Specifically, luxury brands pride themselves on their exclusivity and elite clientele. Since BIPOC have been historically and intentionally socio-economically marginalized, there is a gravely mistaken perception by industry players that people of color don't belong in the luxury space, as creators, decision-makers or consumers. Their white privilege and bias prevent them from seeing this inequity.
AWK: You are one of the few Black influencers regularly invited to exclusive events and fashion shows, and who can effectively promote viral campaigns. You have also seen social media evolve and morph to become a preferred tool for luxury brands. Do you think that your position statement will have a profound and lasting impact?
TM: Time will tell. I am hopeful because so many of us are using our voices, and history tells us that our voices are stronger and louder together.
AWK: Fashion personalities are now being held accountable (on Instagram, among other platforms) for past indiscretions: inappropriate comments or their lack of active support for the Black community. But, the Black community has always been vocal about these issues, so why are their voices only being heard now? Are the appointments of Samira Nasr as editor-in-chief of Harper's Bazaar or Tidjane Thiam to Kering's Board of Directors a first step in a call to action or just singular events? Are we witnessing, in your opinion, a real renewal—a lasting social change?
TM: White privilege is a complex affliction and inequity enabler. Listening would require uncomfortable conversations and a perceived negative change for the whites who enjoy it. It's a form of unconscious/conscious ignorant bliss. Some leaders' deafness was a reflection of their privilege, but some are outright racists. In the case of Samira Nasr, it is truly an example of the system working equitably. Please name another individual who is more qualified for the EIC role at Harper's Bazaar America? It feels the same with Tidjane Thiam, a man with an illustrious career who will bring so much to that board. Yes, it's absolutely a moment within a long journey, but it is a move in the right direction.