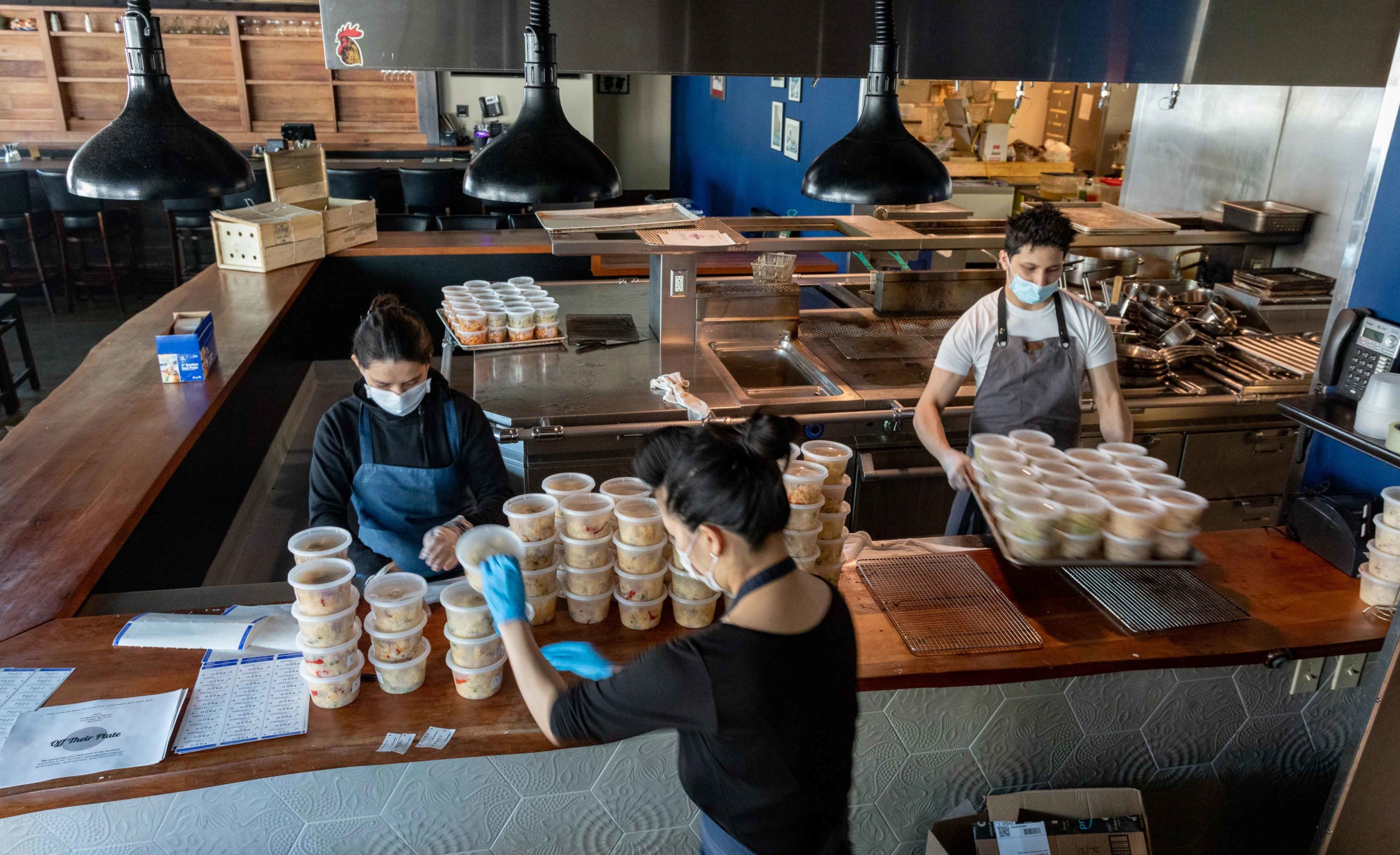 When COVID-19-related stay-at-home orders cease across the United States, dining out will change. Hosts, servers and managers, in addition to the usual kitchen staff, will wear masks and gloves. Stricter hygiene standards and frequent, ritual handwashing will become the norm. And, in a blow to the environment, we may see the rise of single-use utensils. But for many of our favorite eateries, ensuring the ubiquitous six feet of social distancing space will be physically impossible. According to architecture nonprofit MASS Design Group, the solution to safely enjoying a meal out lies not just in personal protective gear but in rethinking restaurant design entirely.
In response to COVID-19, the firm recently released a guide for "spatial strategies for restaurants," arguing that their reopening is inherently a design problem, with design fixes. Working with fellow nonprofit Off Their Plate and using local bistros in Boston and Cambridge, Massachusetts as case studies, the report gives several key recommendations to owners for reevaluating these businesses post-pandemic, including establishing a flexible exchange zone between the back of house and diners; getting creative with seating options (bar, booths, etc.) to increase distance between patrons; extending the dining room onto the sidewalk (a method currently being tested in several states via temporary permits); and using an open kitchen and signage to instill confidence in food safety adherence.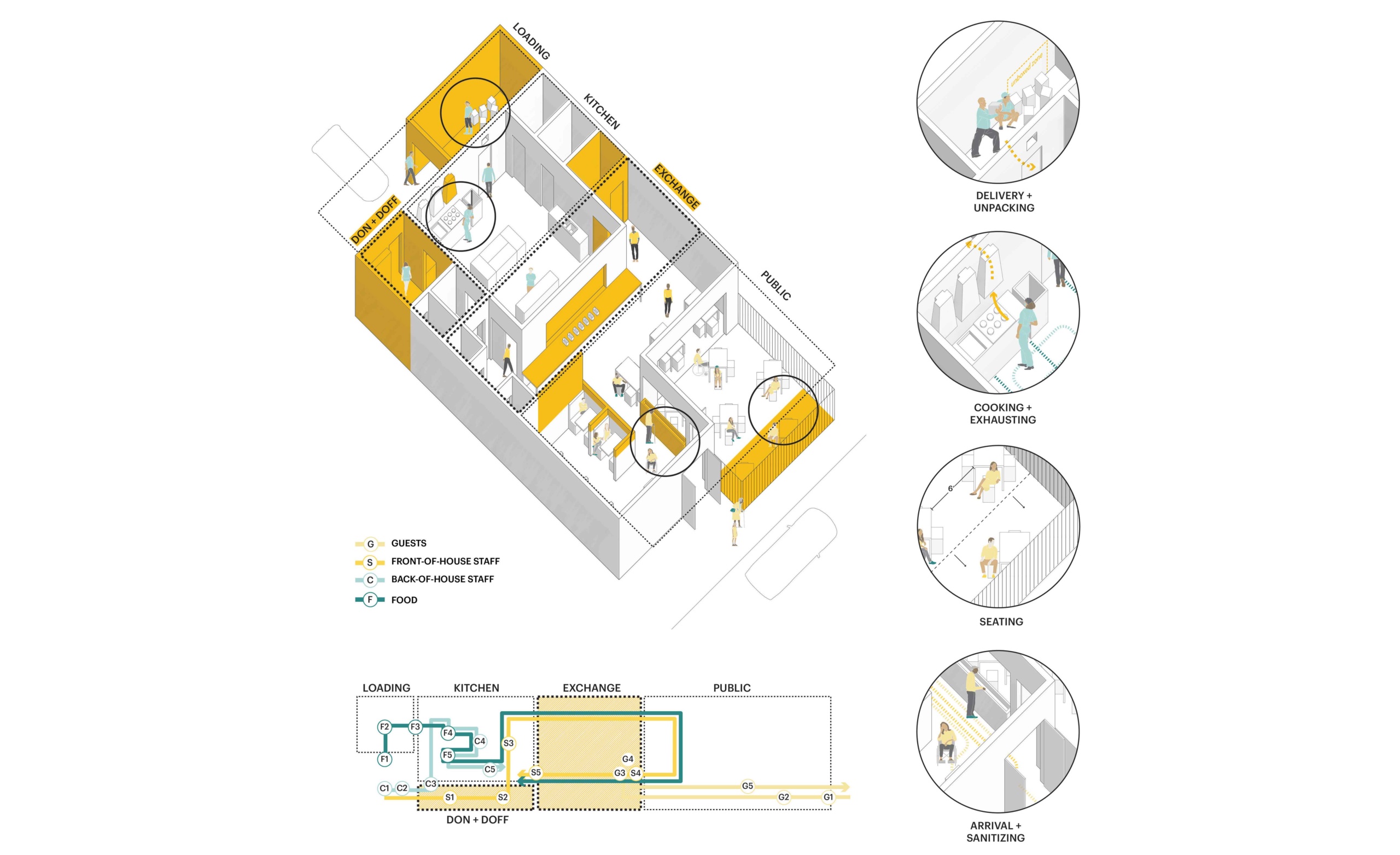 "The relationship between new and evolving food safety protocols and viable, sustainable business models for restaurants is inherently a spatial relationship," says MASS Design Group design director Caitlin Taylor. She emphasizes that these physical changes will not only prevent contagion via airflow but also rebuild trust with patrons, especially in dense cities like New York where tens of thousands of lives have been lost to the virus and personal space is a commodity.
As many Americans have been sheltering at home for nearly three months, our craving for social interaction is stronger than ever. Prior to the pandemic, restaurants served as venues for gathering and camaraderie. Upon reopening, they will continue to fill that role but by expanding onto their surrounding sidewalks can become something larger, reads the guide by MASS—"our redesigned public realm." Like street furniture or popup parks, these restaurants can activate their neighborhoods by serving a semi-public purpose.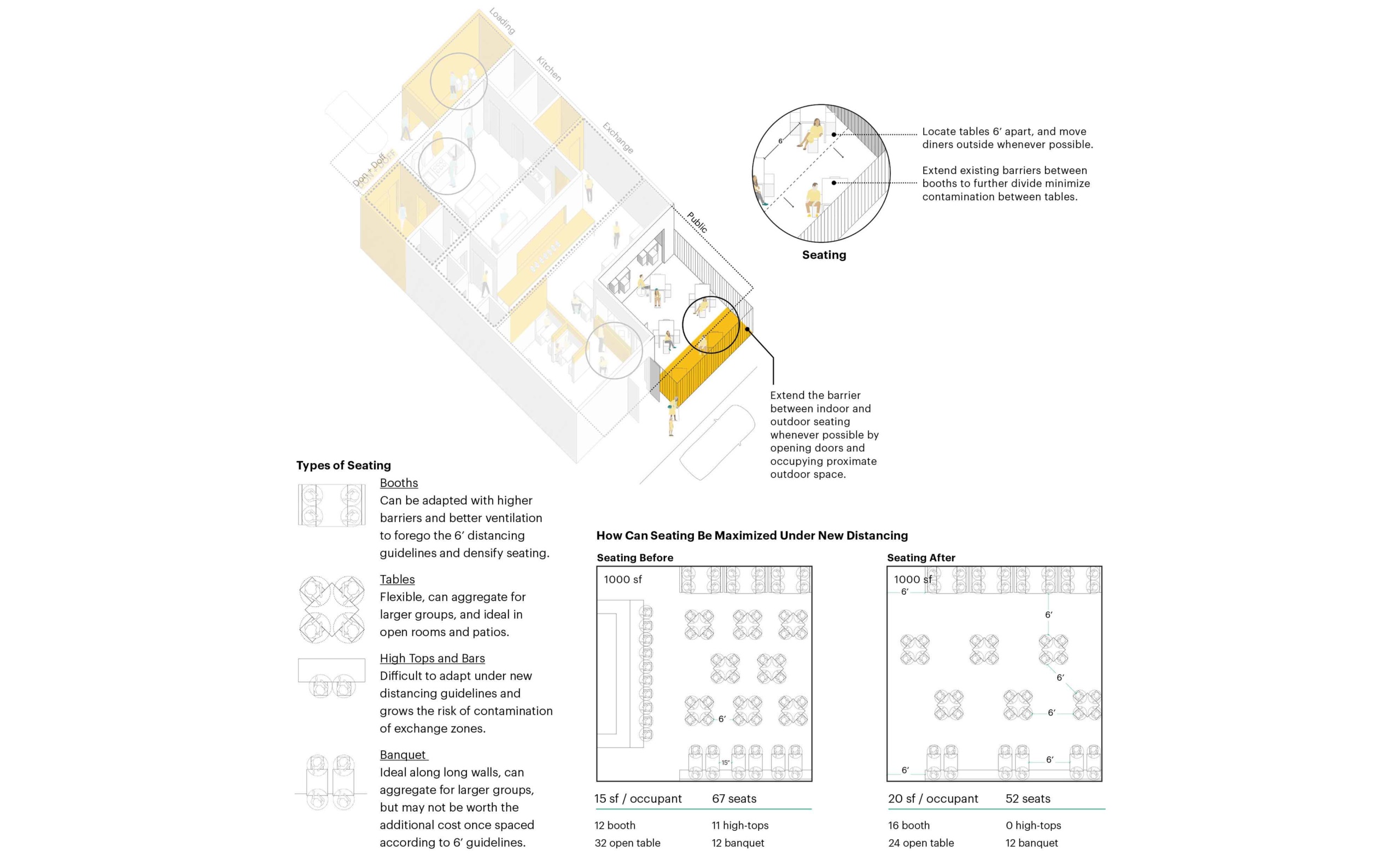 This work by MASS Design Group follows a partnership with Mount Sinai Hospital that the firm began at the start of the outbreak in the United States, with the intention to provide design guidelines for reconfiguring healthcare facilities for coronavirus treatment on the fly, as well as design guidelines for safer carcel facilities. All these case studies are related to the future of restaurants, says Taylor, explaining that, "every interaction, and the risk of contagion, are ones that play out in our physical space," regardless of typology.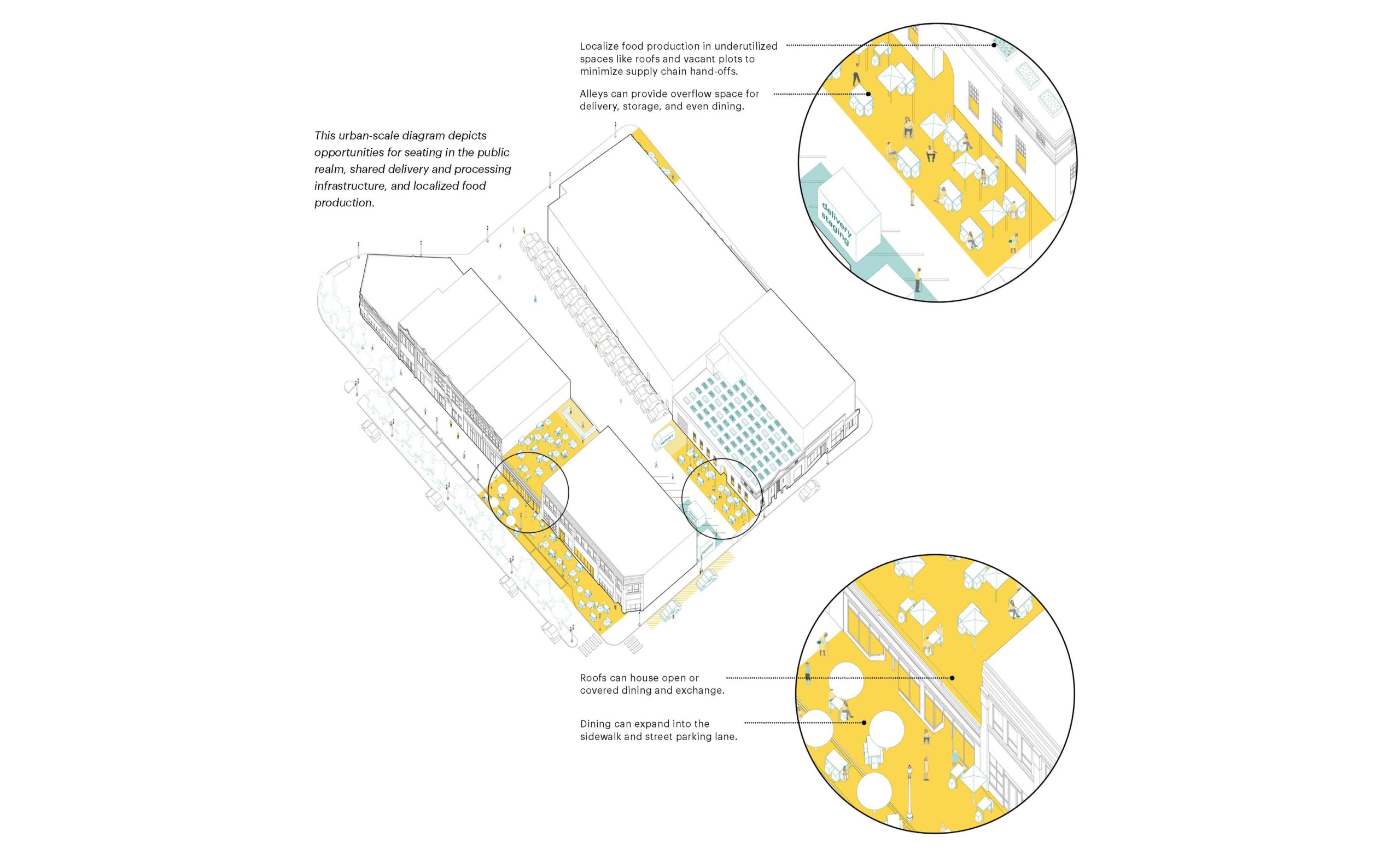 For restaurants, regardless of whether their states are allowing take-out and delivery services to resume, the economic toll has been drastic. According to a monthly report by the U.S. Department of Labor Statistics, 5.5 million people lost jobs in the food and beverage industry in April, about 27 percent of the month's total. To bounce back from this drop will take smart planning and intelligent design.
"As many have said, a return to normal is not desirable or possible within the industry," notes Taylor. "What that means to us is that we will instead use our tools as architects and spatial thinkers to enable radical transformation as we support the redesign of the restaurants' relationship to our cities and our food systems." Exemplified in the mantra "stay home," which has encouraged non-essential workers to protect themselves and others during the pandemic, architecture ensures our safety from infectious diseases. If they begin to think spatially, you can expect the same from your favorite restaurants.