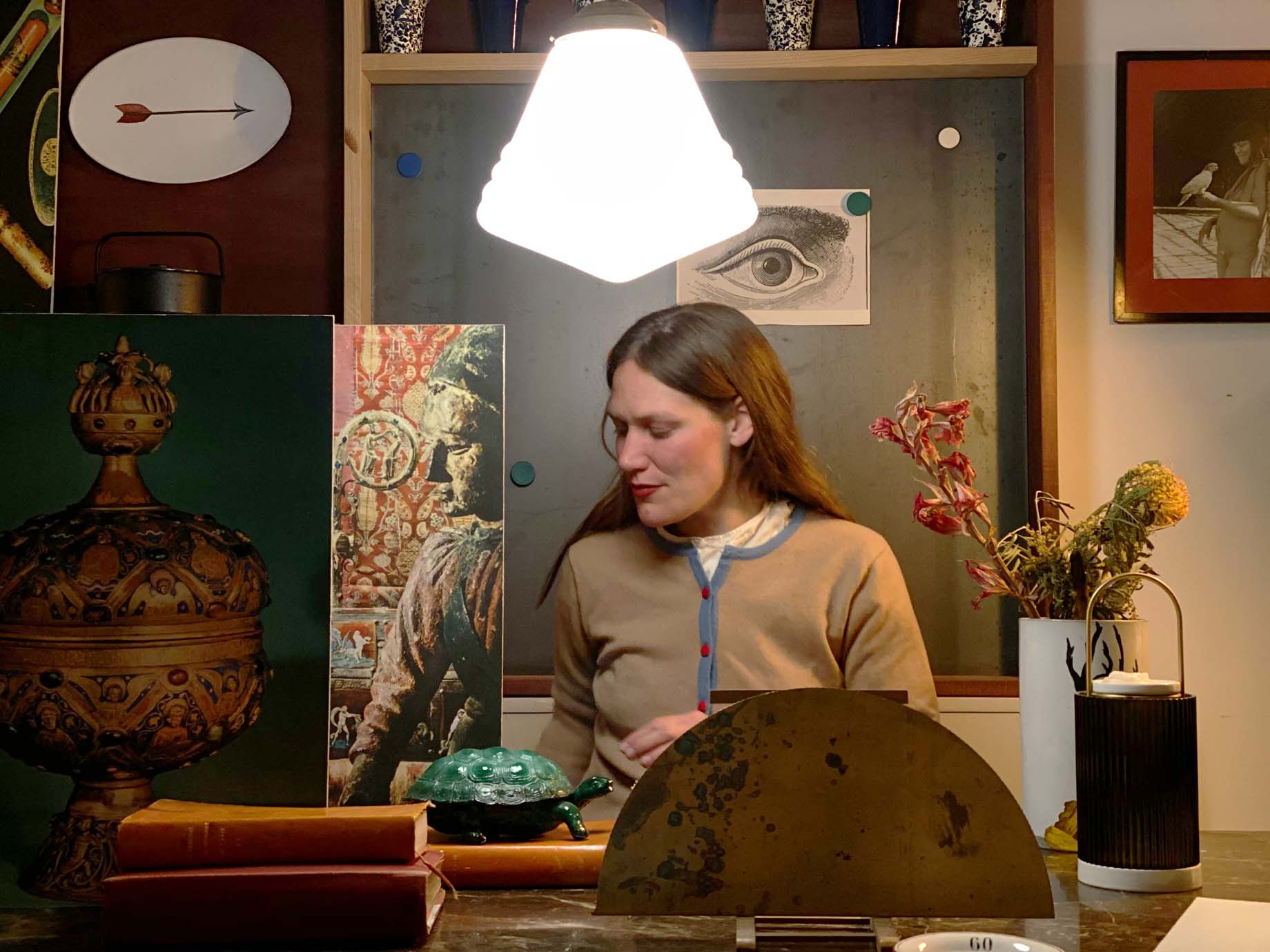 If you were to walk into Canary Palm Circle in Boca Raton, Florida and then take several left turns into my grandmother's bedroom, you would find neat stacks of the exact same buttery sweater set, bought in bulk. Mimi grew up in a time of scarcity and her closet has become an embodiment of those fears. If she loves it, she buys eight. I remember her telling me, at age six, about rations and what it was like to live without food as we fed stale bread to the ducks outside her condo. She told me about how she raised a pet pig for slaughter, which she then refused to eat, and about the cold blocks of margarine into which she massaged little packs of furious red dye in order to simulate a more appetizing yellow. Perhaps this hue matched the canary color of my mother's favorite cardigan, a dress-like design from the 1980s that goes past my knees, in an unflattering way I like. I've been trying this sweater on for the past twenty years. I still wonder if it will ever look as good as it does in my false memory of her dancing in it at a party. I also wonder when I will finally appropriate it from her drawers. I was sorely tempted after an Eckhaus Latta show, as I watched friends and strangers patched together in a cacophony of weaves and wefts. I realized there is something essential about sweaters that my grandmother and mother already know and that I need to finally heed.
I have not been good. I only really wear one navy pullover that I bought from &Daughter. I ordered it because I was cold, and because when I think of knitwear I'm a sucker for a wholesome familial legacy.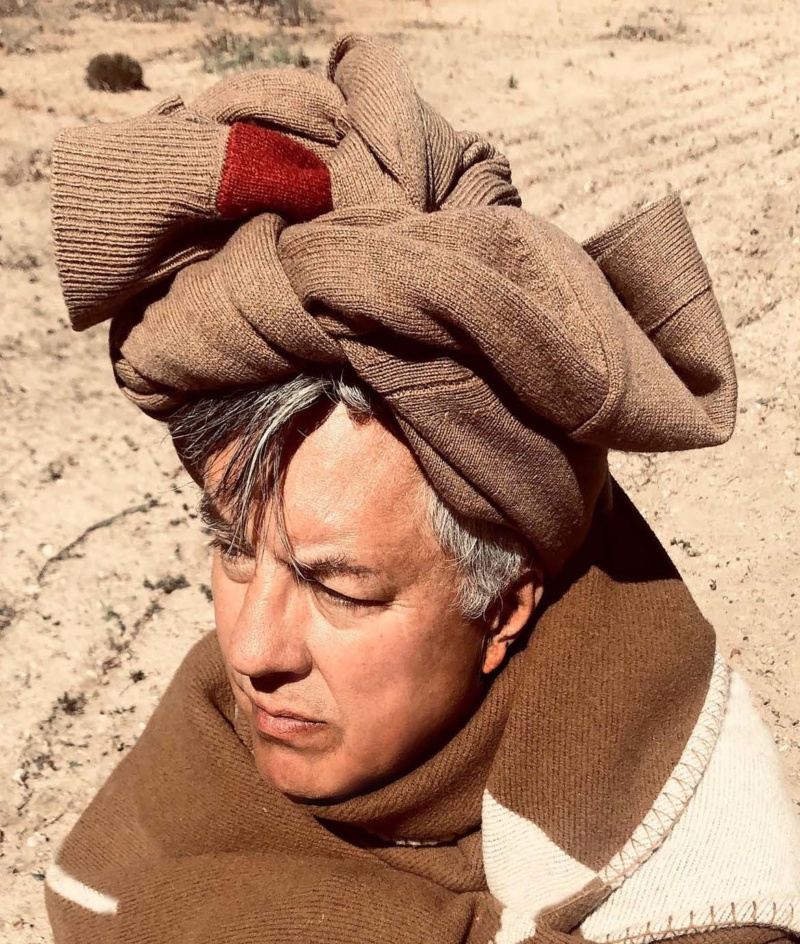 But, this year, I found myself returning to knitwear, enchanted by the narrative of one brand in particular: Leorosa, founded by Julian Taffel and Paolina Leccese. We share friends in common and, as such, news of their launch arrived to me in passing, maybe over lunch or coffee. I remember seeing the designs on a phone at a bar—simple renders of repeating shapes in off-center color combinations. The next time I heard of Leorosa, one of their creations was choking a friend; the brand's Romy cardigans add an extra set of arms around the wearer's neck, a cheeky touch for fashion masochists. Their collars kept popping up again and again over the course of the fall, at functions private and public, as if they had always been here.
This is Leorosa's intention. "When we fantasize about dressing people, we aren't imagining celebrities, we are imagining ourselves, our friends, the artists and directors that inspire us," Taffel says as we connect by phone. "Leorosa is not about projecting our vision on the world, but rather offering garments that individuals can use to express and enhance their own style." Rather than following the model of a typical fashion house, Leorosa is set up to be the ecommerce equivalent of that velvet slipper store in Venice your friend told you to find, or the shirting shop you discovered while lost on a side street. It is a brand that seeks to suspend time. But what does timelessness look like?
Taffel and Leccese spend many hours thinking about this question and how it can be diffused into their output. Recently, they've identified with Dieter Rams's 10 Principles of Good Design, starting with their version of "less but better." The Dieter Rams quote is top of mind when I catch the two working remotely on their next capsule. Taffel had shared the recent Rams documentary with Leccese and they'd been riffing on it ever since. "We didn't start Leorosa with the intention of creating something new, but with the intention of putting something out there that could evolve with the customer," Leccese explains. "Innovation isn't necessarily technological. Our goal is not to create trends, but something you can wear every day."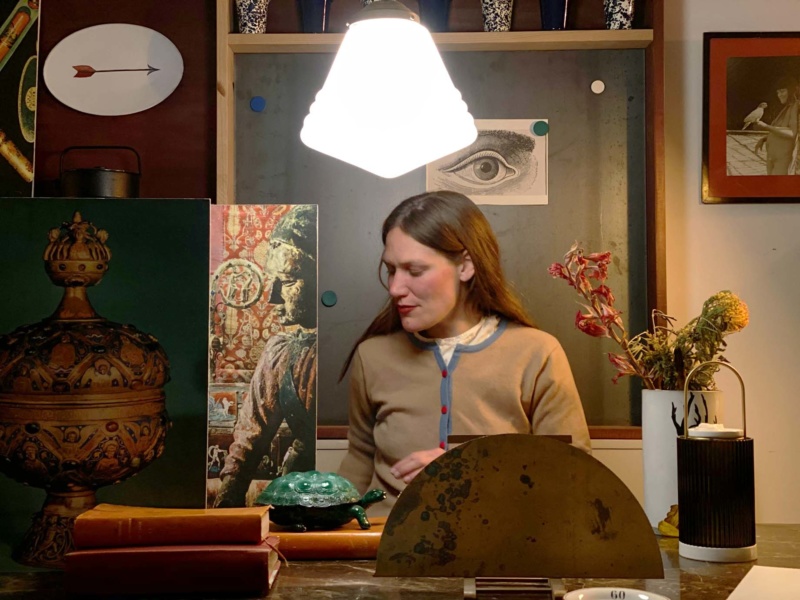 Films are a key source in their quest and documentaries are just part of the diet. The duo feast on the classics Maurice Pialat, Barbet Schroeder, Eric Rohmer. "The cinema is a way to time travel," Taffel says. "Film captures everyday life in the way that the fashion magazines and editorials of a decade don't. What is inspiring to us is this window into daily life that still makes room for the personal expression of the director. The fantasy."
On their Instagram feed, movie stills from cult directors are punctuated by images of self-styled friends and now a weekly interview series, which Taffel and Leccese undertook during COVID. "Leorosa has always been a collaborative undertaking," Taffel says. "The pop-up shops we were doing in the fall were really important as a place for our customers to step into the Leorosa community. Interviewing our friends became another way to build social connections virtually, and also has had the added benefit of inspiring our thoughts about future designs. There is nothing more important than seeing how our pieces are being worn and lived in."
With the realities of COVID still unfolding all around them, Leccese and Taffel's dreams of a brick-and-mortar location that could encompass Leorosa's friends-first ethos are on pause, for now. However, the blueprints are still being drawn over the regular flutter of imagery that passes between the designers' phones when drafting their collections from their respective hometowns of New York and Cologne. In fact, having already mastered how to work remotely pre-pandemic, their grand plans for the future have not been drastically augmented. Their ambition is still to make legacy quality garments for an intergenerational audience and perhaps pen some new stories along the way. "We don't want to create waste; we want to create garments you can wear throughout your life," Leccese says. "This means that at every step we must pause and ask, 'why?'"
And why do I need a Leorosa cardigan? Amidst my own reevaluation of my priorities and what I value during COVID, I often travel back to Boca Raton (in my mind). I think about all the yet-to-be-worn sweaters chilling in the refrigerator of my grandmother's wardrobe, and the beloved dress in my mother's closet, stained with her twenties. Scarcity is a belief system that we cultivate out of the unknown. It pollutes our sanity and the planet. Whether its hopping onto a fashion trend or stockpiling supplies in preparation for the apocalypse—all we are really doing is magnifying inequities. So, if and when I do need a sweater, I'll make sure I invest in a silhouette I can grow up with (*bookmarks the Rosa in red).