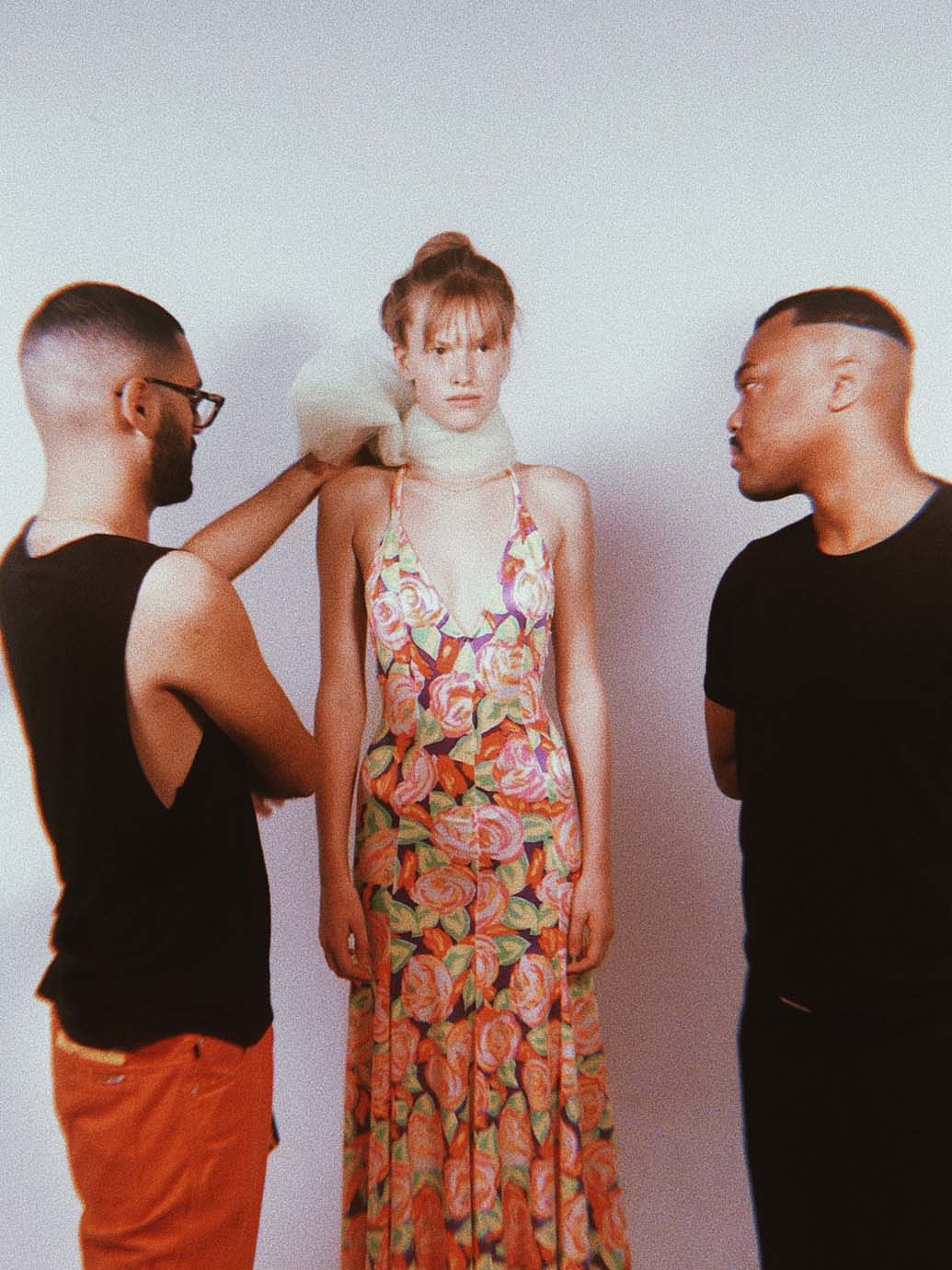 It's the early afternoon before Christopher John Rogers's Fall 2020 show at New York Fashion Week and the designer is sitting between garment racks as his busy team is rushing to prepare. Rogers may be only twenty-six, but he's already become an industry favorite, best-known for his volume-heavy silhouettes and unusual approach to color; when we meet, he is wearing a scarlet red shirt, rusty brown jacket and deep green pants with tan Margiela Tabi boots.
Just last year, Rogers won the CFDA/Vogue Fashion Fund award, and if the roaring applause that closed his Fall 2020 show is any indication, he's here for the long run to shake up the fashion world with his unique dramatic flair.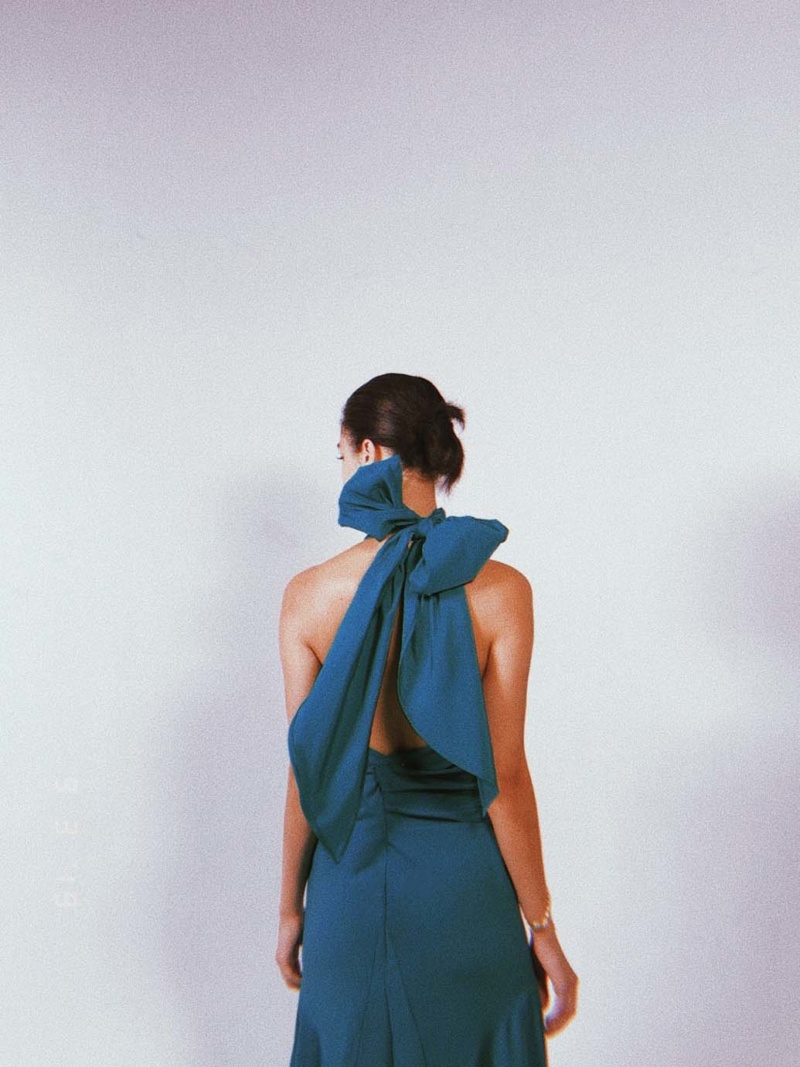 Rogers grew up in Baton Rouge, Louisiana with an intrinsic love of fashion, constantly doodling and designing fantastic costumes for his favorite anime and superhero cartoons, and went on to study at SCAD in Savannah, Georgia. But it was actually an episode of Project Runway that he credits as his earliest inspiring fashion memory. "I was watching Project Runway and Jay McCarroll [the debut season winner] had his line, and each girl was their own color," he explains. "I was like, 'this is insane.' I got really obsessed with him specifically because he didn't seem to be like Gucci or like YSL, you know—he was his own weird thing outside of fashion and was very much informed by his small town roots and his obsessions with subcultures."
After graduating, Rogers moved to New York and worked as a designer for Diane von Furstenberg from 2017 until last spring. "The biggest thing I learned while working at DVF was to be organized," explains Rogers, also elaborating on the wise wisdom he received from the fashion icon: "Be yourself and know who your customer is. If someone's buying the clothes, you're serving them because they want it, not because you're trying to become a millionaire, but I think, 'how do you make sure that people are happy?'"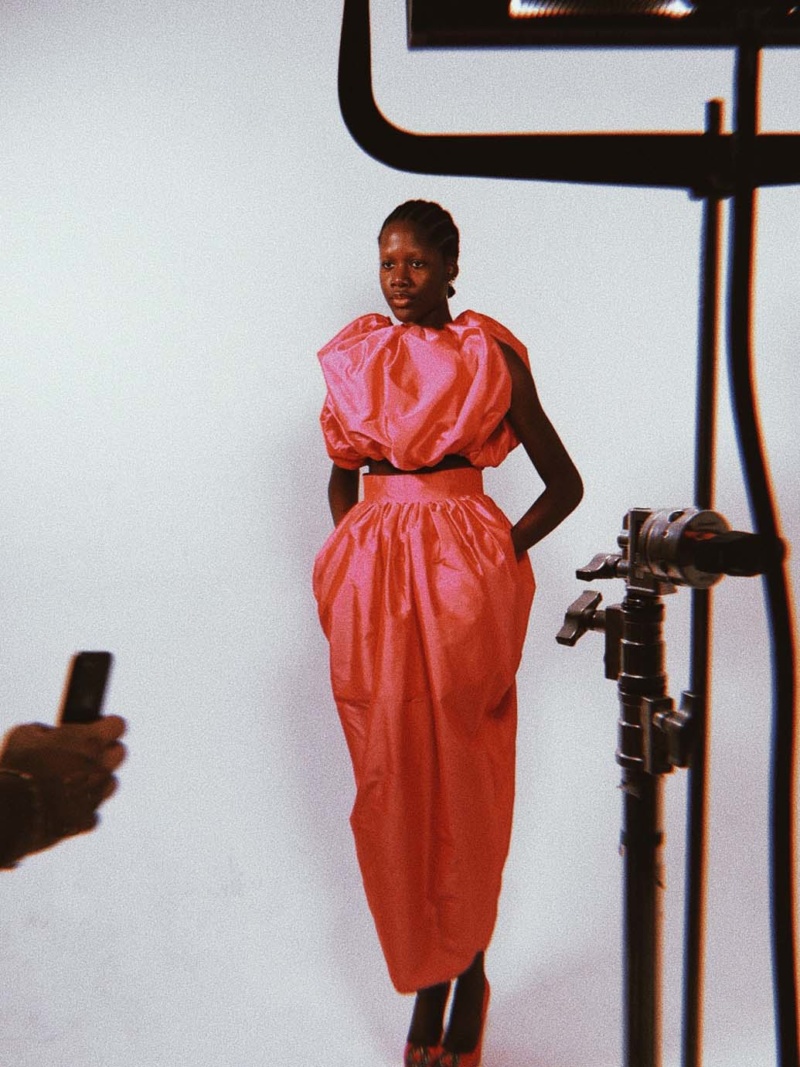 "My goal has always, always been to have my own brand," adds Rogers of his CFDA win. "With that being said, for me, it's really about putting together looks that, when broken down, are completely wearable, but together, on a runway with music, are maybe the most fantastic thing you've ever seen." At the designer's Fall 2020 show, we experienced just that: models marched by in pearlescent taffeta concoctions dreamed up in tangy orange shades, as well as in oversized suits and puffed-sleeve blouses to rival ball gowns in neon lemon-lime hues. The music was electric, the proportions were incredible and the energy was palpable.
"I have a big obsession with colorful carryout bags and trash and colorful debris on the ground," explains Rogers of the collection. "I'm always trying to find an amazing pink. I'm always trying to make any neon yellow happen. Those are still present in the collection. But the biggest evolution is in the fabric." Rogers has recently been able to hire an entire staff and devote time to sourcing some of the most luxurious fabrics from Italian mills. "In the past, because of time and budget concessions, I had to make what I had to make. But I don't feel that I've had to sacrifice anything in terms of my vision now."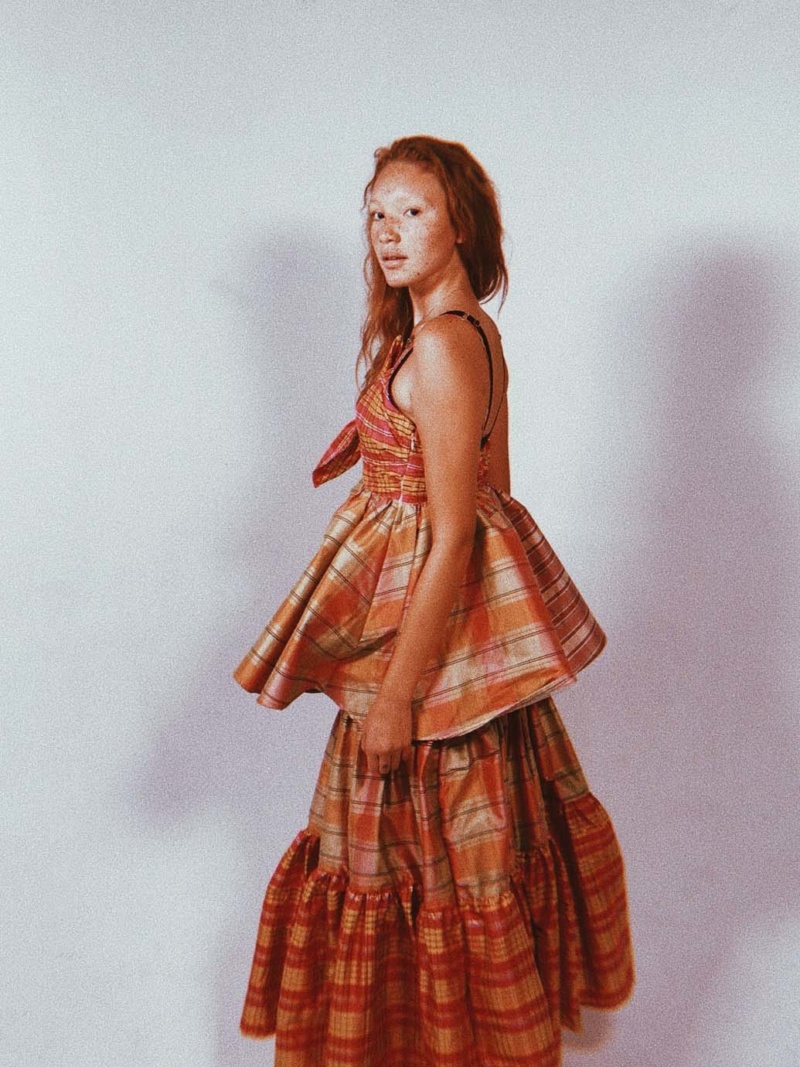 Though Rogers only started his brand in 2016, the proof that he's becoming both a household name and one of the top designers in New York to watch extends far beyond his CFDA win, and even his craftsmanship. Take, for example, the fact that his creations have been worn by such celebrities as Michelle Obama, Rihanna, Cardi B and Tracee Ellis Ross. "I like people who don't fit a stereotype," says Rogers before pausing slightly. "People that just allow all the nuances of themselves to come forward, you know—those who don't need to conform to normality or expectations." In the same way the daring designer cultivates his unconventional color combinations, he knows what he likes through and through. "It's very instinctual for me," he says, with a laugh.