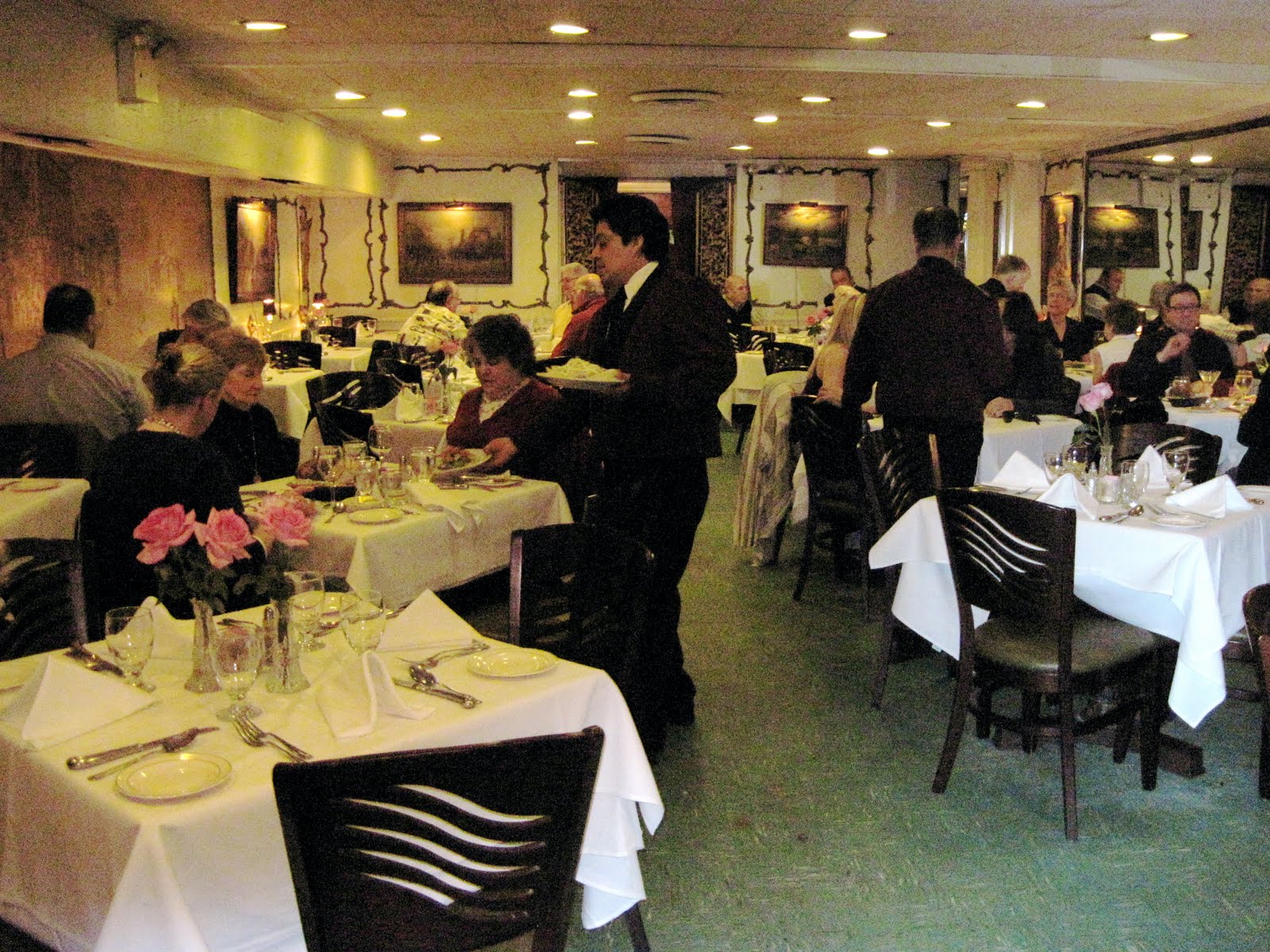 I discovered Gene's in 2008 when I moved to 11th Street between 5th and 6th Avenues; at the time, it was a local neighborhood place for me. I had just published Modern Americana: Studio Furniture From High Craft to High Glam (Rizzoli 2008/2018).
Fresh from researching all the great studio and custom designers and artists from the post-war period, I immediately felt the interior of the bar looked like a James Mont design. Mont was famous for his prohibition-era bars, and Gene's has on their website (and framed on the wall) a white pencil on black paper sketch of the original interior concept, which is in signature Mont style. Gene's opened in 1919, and other than hiding the bar in the back of the restaurant during prohibition and then reinstalling it upfront, it has never really been renovated. It's a classic New York staple run by career professionals who know everyone. It's like one big family: a West Village "Cheers."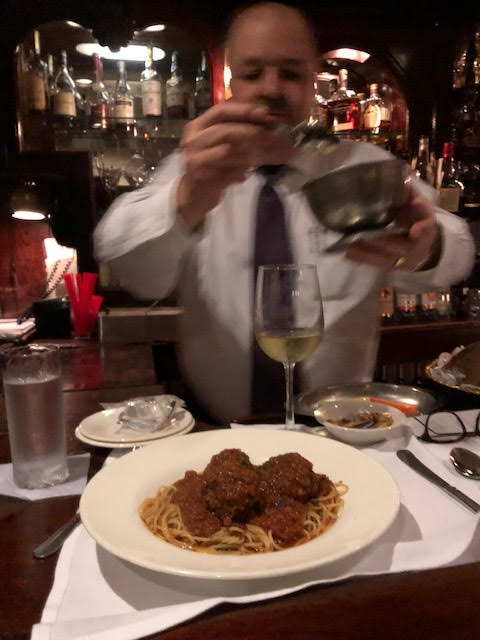 Mont, known as the decorator to the Mob, was in the tabloids often, became a favorite from Park Avenue Society to Hollywood and at his 1937 wedding to opera singer Helen Kim, New York Times-covered wedding, Bob Hope served as the best man. He also ended up in Sing Sing during World War II, when he was suspected of murder. Mont went bankrupt half a dozen times yet seemed able to charm anyone he decided to seduce. He was a truly larger than life character.
My affinity for Gene's is not based on the possible association with Mont, but rather the fact that nearly every space in the West Village has been gentrified and yet this establishment remains untouched. It is a remnant of an early-twentieth-century era that is soon to be bygone—a friendly neighborhood place with good food, real service and an all-inclusive attitude: everyone is welcome. It has the tremendous character and authenticity that provides a sense of style and importance when what we tend to get now is mostly "art-directed." The bartender, Franco, has been written up by Food & Wine as the best in New York.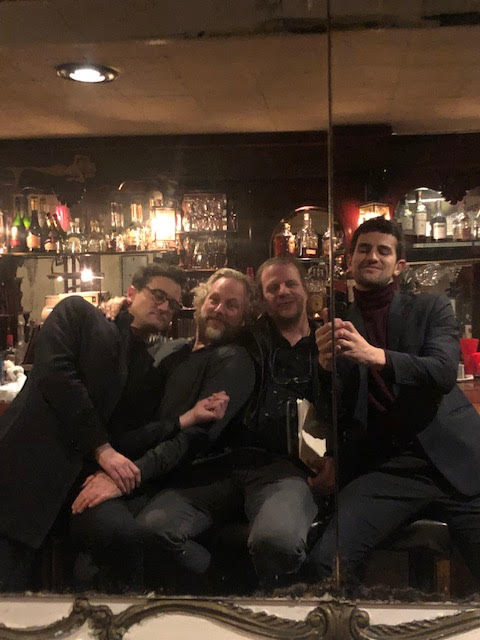 Ryan Greene, Director of Sales TMS; Todd Merrill; Markus Haase, artist TMS; Max Lecki, Exhibitions at TMS.
There are so few unchanged restaurants and bars left in New York and the turnover has been especially evident in the last 10 years. There is still Donohue's Steak House on Lexington Avenue, Neary's on 57th Street and Bemelmans Bar at the Carlyle Hotel, which is upscale but classic. In terms of neighborhood places downtown, Gene's is a lone survivor. The family that now runs Gene's, I believe, are the third owners. Their cousins also owned El Quijote in the Chelsea Hotel, which recently disappeared.
Gene's is not for everyone. The bar is old mahogany, the floors green linoleum, the tablecloths crisp and white. Faded scenes of Venice peel off the walls while waiters circle in red uniforms; it looks like a movie set, but thankfully no one has filmed there. I've had a few friends who couldn't handle it (a bit scary movie, too many old people—all things that make me love it more.) Mostly people get it and fall in love.
The crowd is a wonderful mix of locals who have been going there for decades. Writers, decorators and artists frequent Gene's. There are even a few celebrities but no one really notices, which is nice. I go once or twice a week and always eat at the bar unless I have more than two guests. Sometimes it seems like the regulars never leave their seats, in that Twilight Zone kind of way. Gene's is its own universe.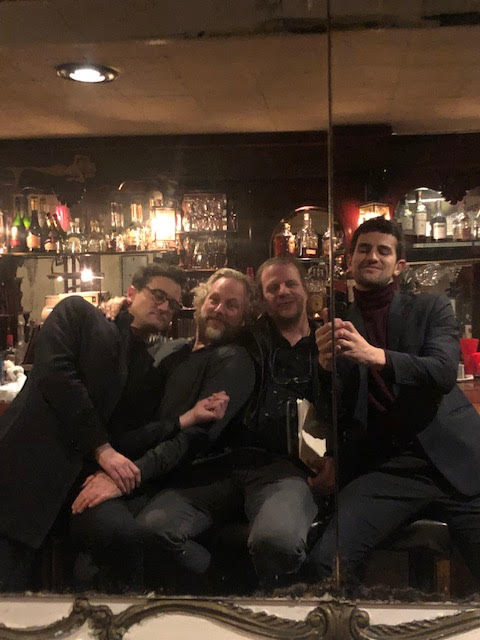 I don't have a kitchen in the city so Gene's is like my own dining room. Several things on the menu are really good. My favorite is the Veal Valdostana, which is like a stuffed veal corndog: veal chop on the bone pounded flat then filled with Val d'Aosta fontina cheese and prosciutto, rolled and deep fried. You can "cave man" it and pick it up by the bone, which generally happens after two martinis. It's served in a puddle of mushroom marsala gravy and is one of the best things you will ever (and probably shouldn't) indulge in. I had one a week for the first ten years I dined at Gene's. The profiteroles with dark chocolate sauce are the best dessert. I order them with a shot of Crème de menthe—profiteroles à la Todd—and I'm hoping for an official menu addition someday.
I bring everyone to Gene's. I'll even bring the artists I represent and we will get serious work done. Markus Haase meets me there, often bringing foam models of his work. We have critiqued and assembled models and studies of his LED and bronze sculptures for final casting—all over a few drinks and a lot of laughs. We once pulled out a nine-foot foam maquette, essentially a carved chain that was to be cast in bronze. No one gave us a second glance, except to compliment. The atmosphere of Gene's is defined by its accepting nature, which I think personifies what the West Village is supposed to be about.