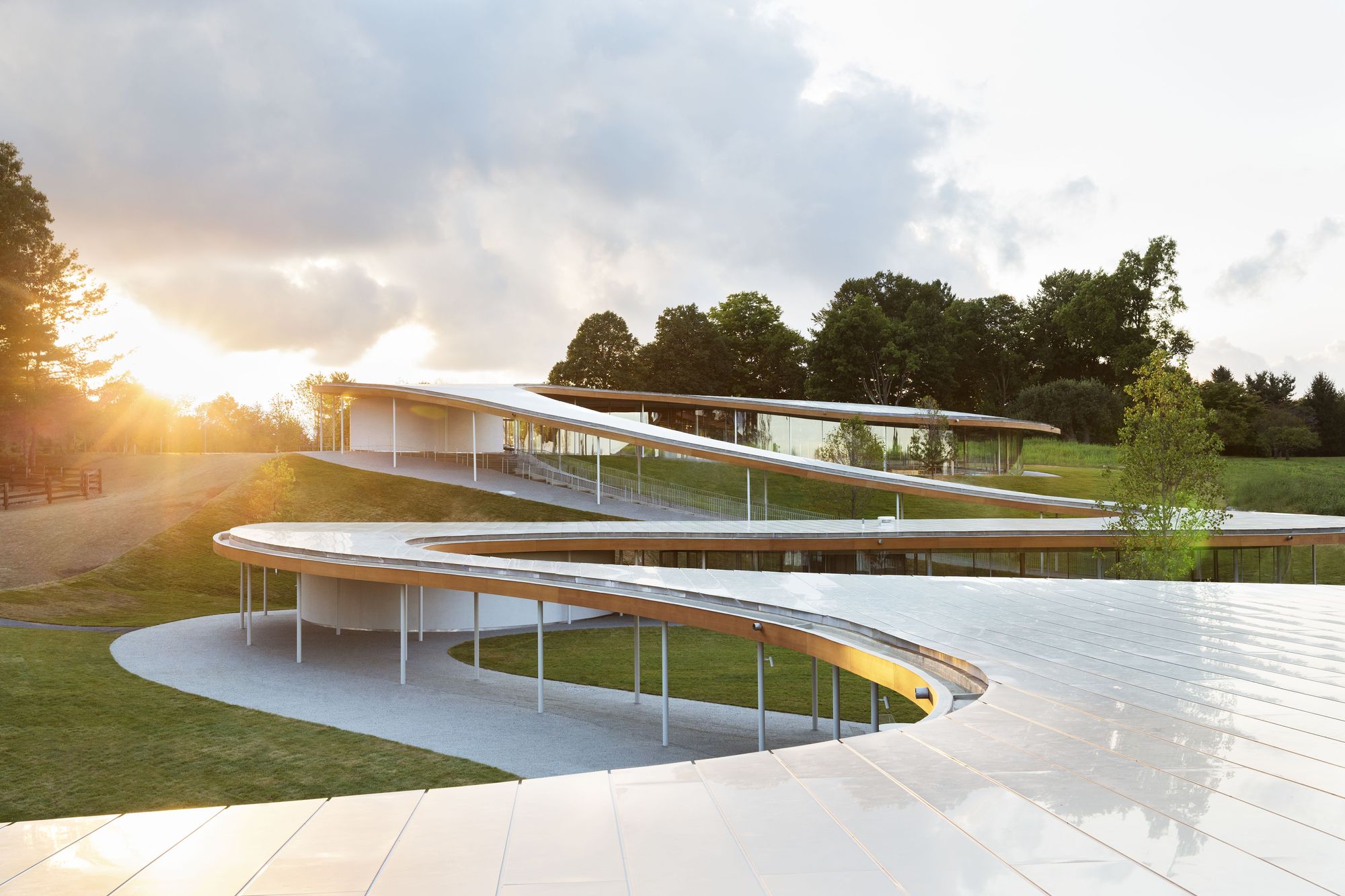 2011 Metropol Parasol | J. Mayer H and Arup in Seville, Spain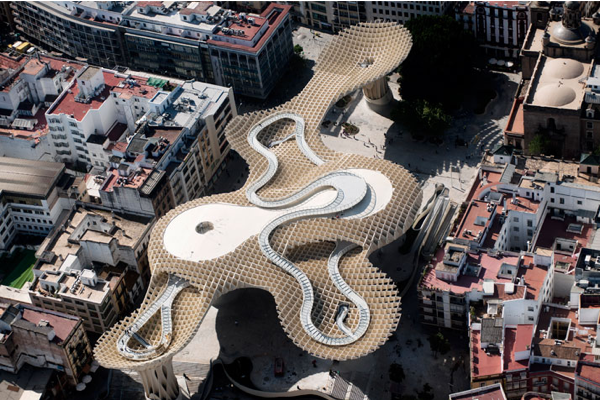 Metropol Parasol, the world's largest wooden structure, has completely reinvigorated Seville's Plaza de la Encarnación, becoming one of the world's greatest new contemporary urban centers. An undulating canopy ties the city together as it hovers and floats above a new urban center, which incorporates a farmer's market, restaurants, bars and museums. In a world whose centers are often a disparate collection of heroic buildings, the Parasol changes the way we can create places of inclusion.
2012 National Museum of Qatar | Jean Nouvel, Qatar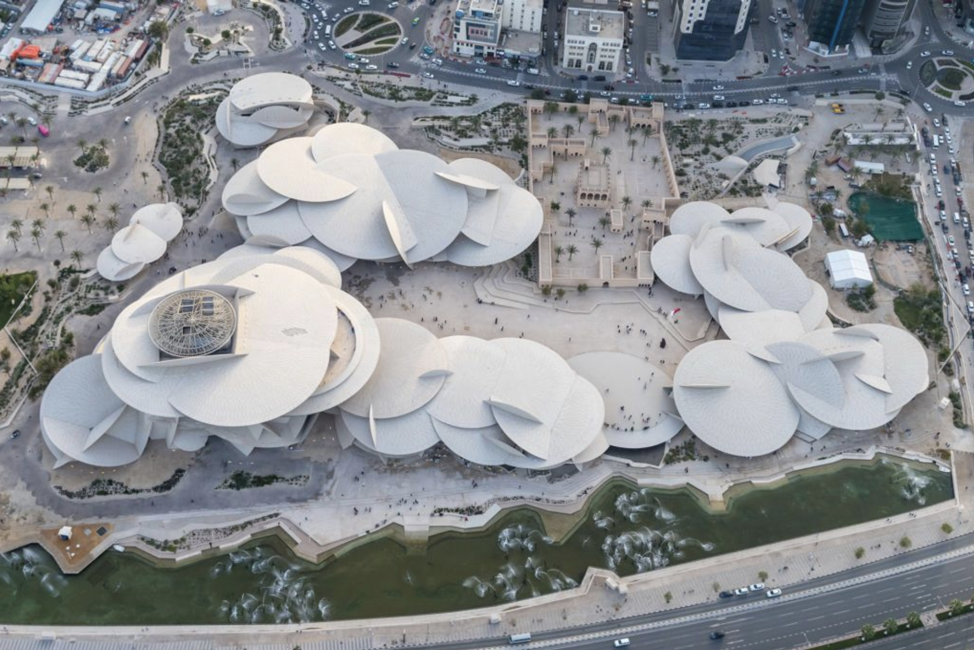 Jean Nouvel's colliding discs create a sculptural exterior shell while also defining an internal program and accenting the museum's mission in his National Museum of Qatar. Not only is it a spectacular building, but it finds a way to connect to its surroundings in the newly developed civic quarter, a site which brings it into dialogue with I.M. Pei's Museum of Islamic Art.
2012 Heydar Aliyev Center | Zaha Hadid, Baku, Azerbaijan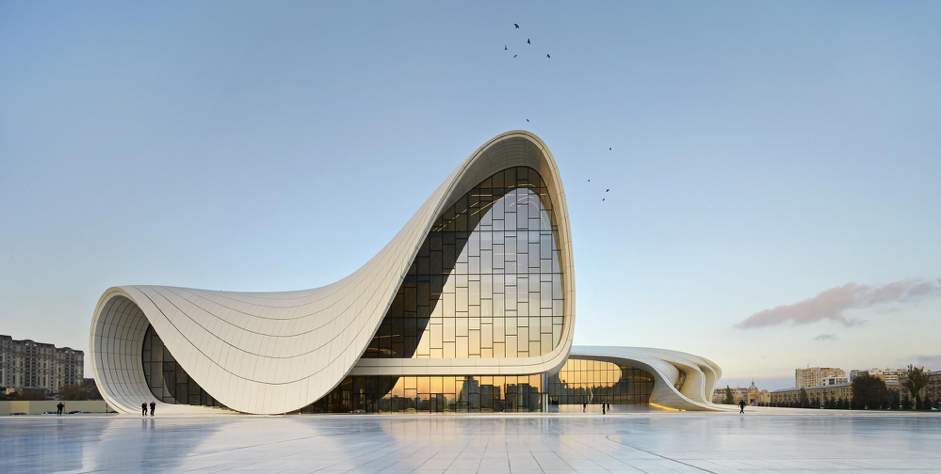 With the state of Azerbaijan gaining independence from the Soviet Union in 1991, Zaha Hadid's design of the Heydar Aliyev Center was a departure from the rigidity of Soviet architecture. The building's sweeping organic form embraces the neighboring Caspian Sea, giving it a sense of place similar to Louis Kahn's National Assembly Building of Bangladesh. The fluidity in the design embraces traditional Azeri architecture, as the building retells the country's national identity. Hadid's design moved away from Soviet influence towards a more universal architecture, one that embraces the future of the Republic.
2014 Bosco Verticale | Boeri Studio in Milan, Italy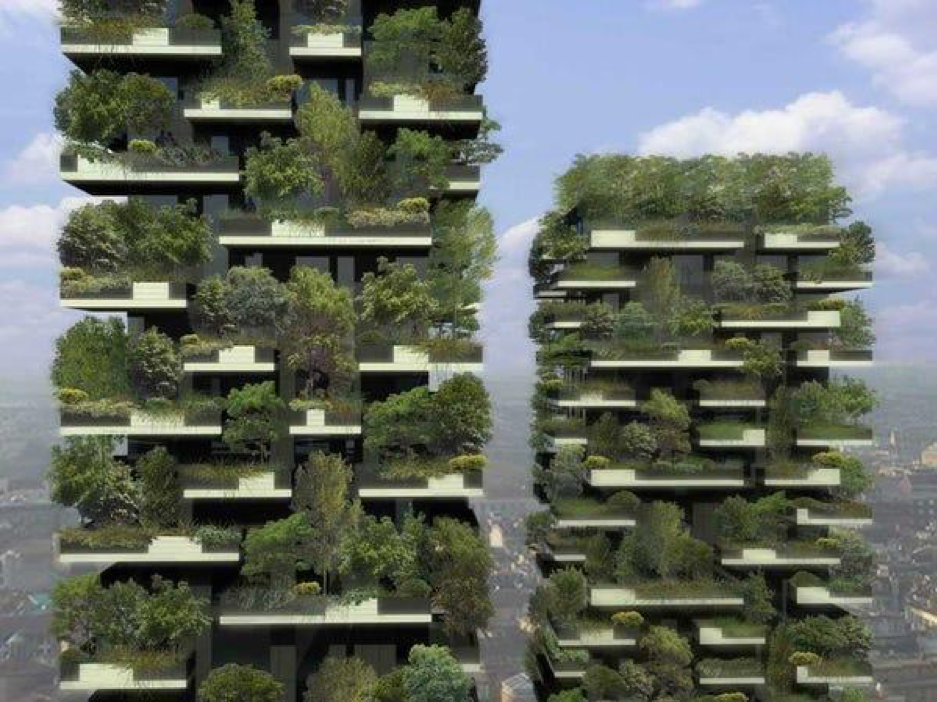 Throughout his tenures as editor-in-chief of Domus and Arbitare, Stefano Boeri celebrated some of the best architectural images of all time. In the Bosco Verticale, Boeri created a pair of unforgettable buildings, which not only reward visually, but are also functional successes, as the two structures make for a more sustainable environment through their gardens, which mitigate smog, produce oxygen and provide light and shade for the units. These airborne gardens are comprised of 900 trees, 5,000 shrubs and 11,000 perennial plants which cumulatively convert some 44,000 pounds of carbon to oxygen each year.
2014 Fondation Louis Vuitton | Frank Gehry in Paris, France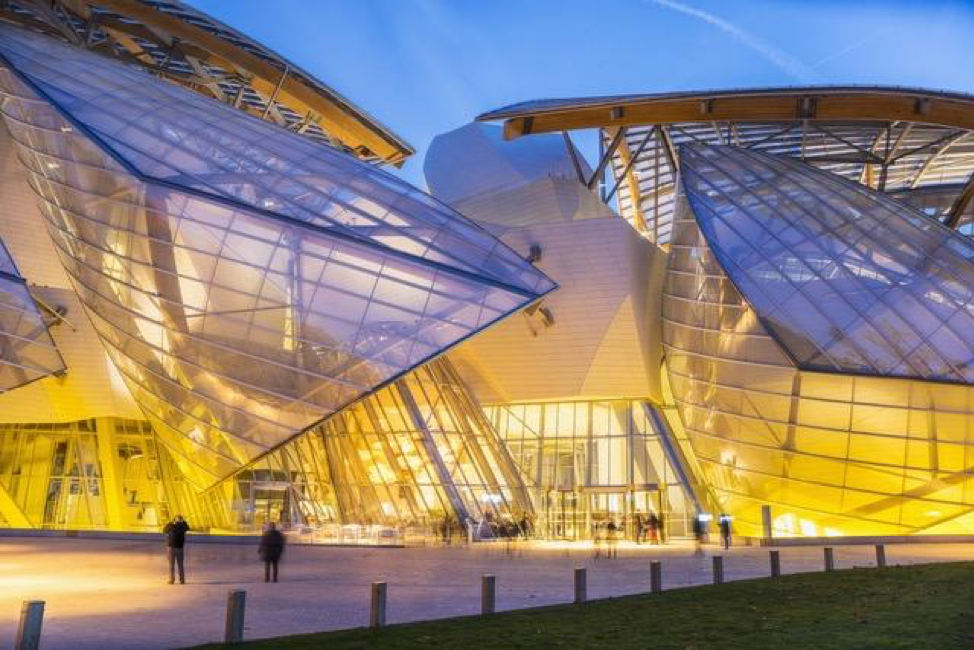 When Robert Altman recieved the Oscars Lifetime Achievement Award in 2006, he stated in his acceptance speech that he had not actually made forty-one films, but only one. The idea of art as a continuous project is true for Gehry who, at 85, continues to find new ways of enclosing space through an ever evolving career. His Louis Vuitton Foundation is not only a magical, playful sculpture in the Bois de Boulogne, but its expansive interiors and airy feel merge it with the landscape and make it a wonderful place to experience art.
2015 Whitney Museum of American Art | Renzo Piano, NYC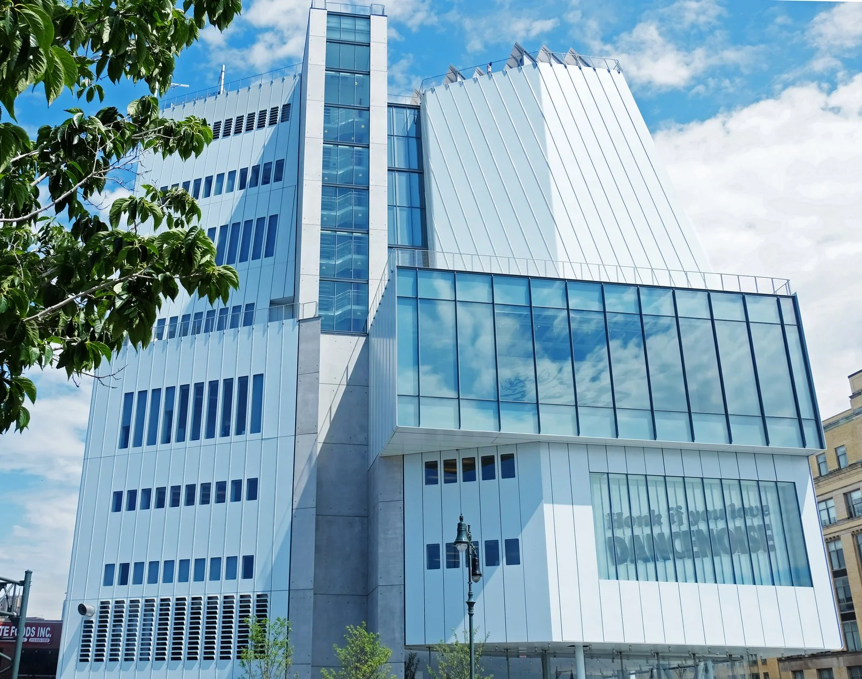 Some 50 years ago, Robert Moses unveiled plans for the Lower Manhattan Expressway, a superhighway that would have required the demolition of swaths of downtown New York City. Fortunately, a grassroots campaign spearheaded by activist, author, and Greenwich Village resident Jane Jacobs ultimately defeated the project. She published a book titled The Death and Life of Great American Cities (1961) and spoke of the need to keep urban areas vibrant and neighborhoods connected.
Piano has stated that his intention with the new Whitney was to create a "social life, urbanity, invention, construction, technology, poetry, light—an immense rich bouillabaisse." The High Line would not be the same if it didn't begin at the Whitney, as the building creates a gateway activating a neighborhood that has invigorated the city and forever changed urban design. Jane Jacobs would certainly be smiling.
2015 Grace Farms | SANAA, New Canaan, CT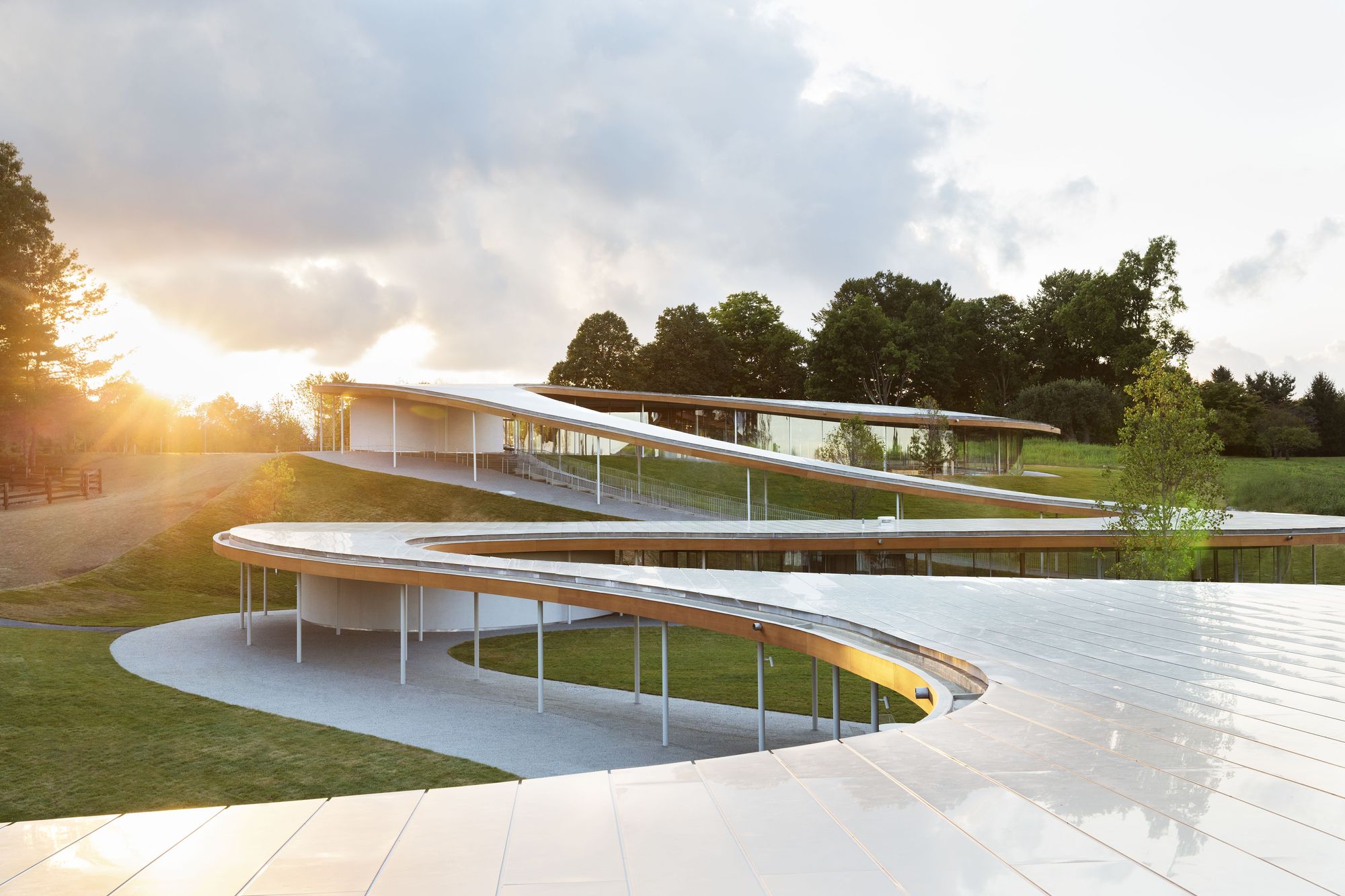 In New Canaan Connecticut, SANAAs design of Grace Farms has blurred the lines of interior and exterior with a mesmerizing river-like building that flows in curvilinear planes, enclosing and shading outdoor spaces. Its unique, inventive and welcoming. On a recent visit, a local basketball team was practicing in the gym, while an organic dinner was being served in the dining room and a conference was being held in the library—all of it welcome and open to the public.
2016 Crystal Houses | MVRDV Amsterdam, Netherlands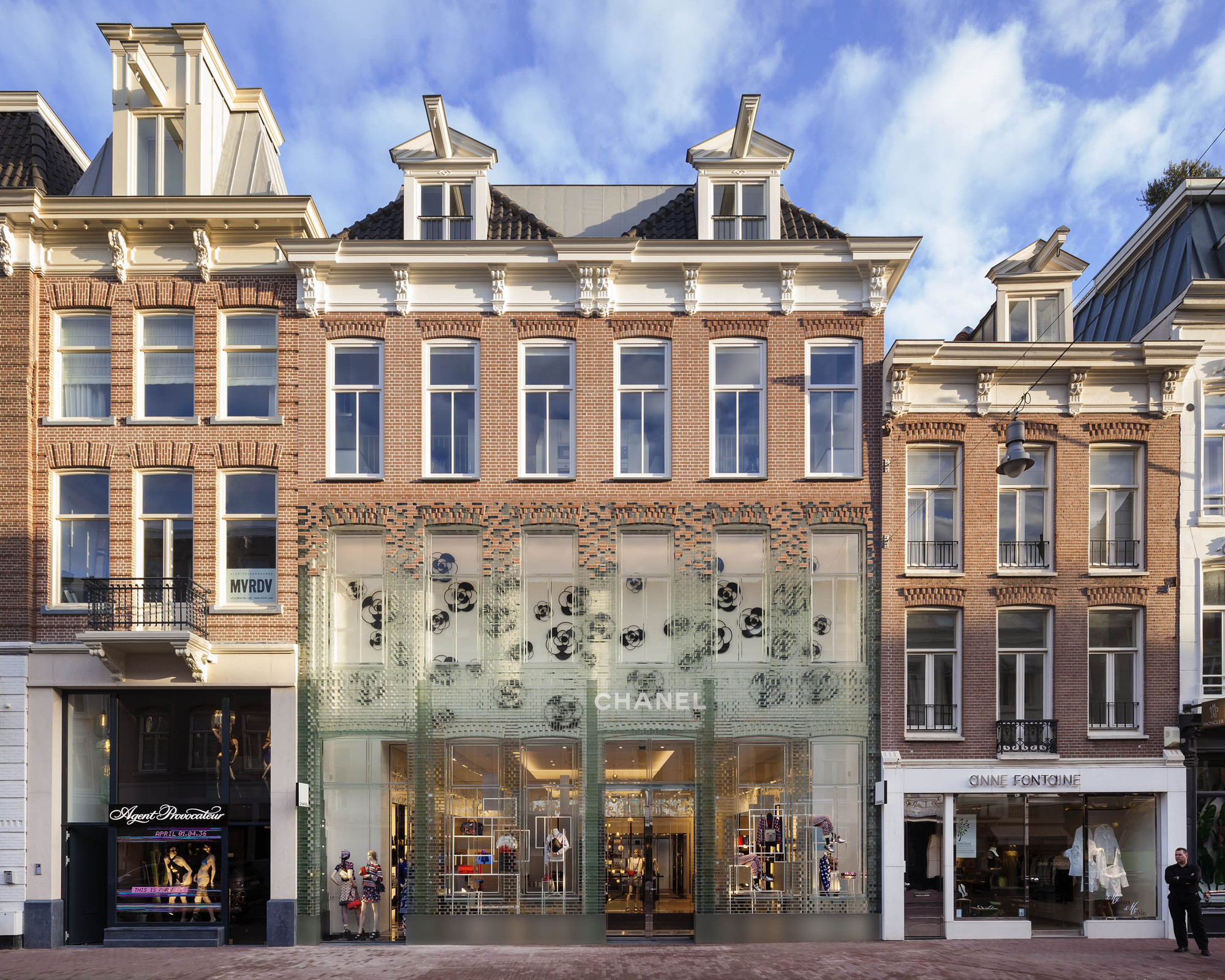 Although it was carried out in a very small structure, MVRDV has successfully created a new Chanel flagship store by integrating transparent materials in the extension of an additional story to an existing building. MVRDV seamlessly continues the rhythm of the Amsterdam Streets with the employment of glass bricks, glass window frames, and glass architraves that evaporate into an upper-story of solid brick. The result is an effervescent structure that maintains the rooflines of the local shopping street, PC Hooftstraat, on which the building resides, merging the old with the new, all with lightness of being, elegance and respect.
2015 - 2019 Apple Stores | Foster + Partners | Worldwide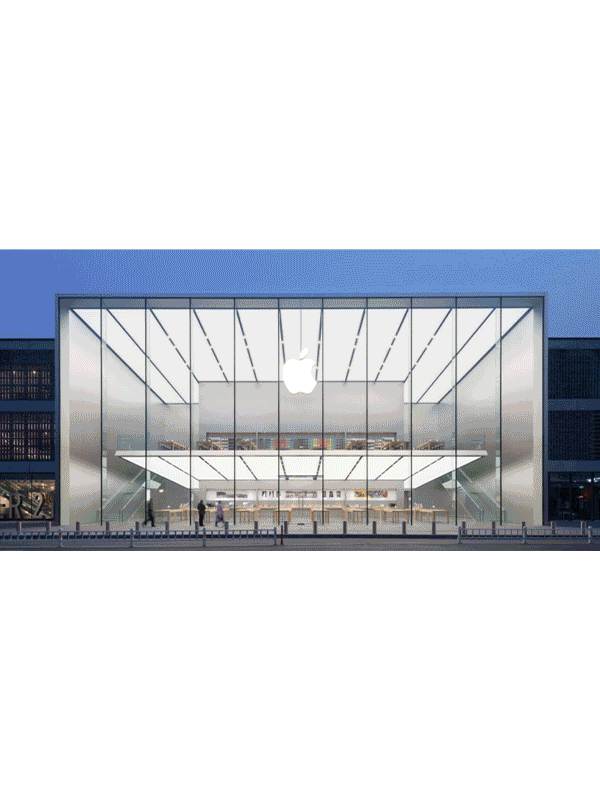 Apple and Foster + Partners created some of the best architecture of the decade with their series of 17 structures built between 2014 and 2019. These buildings appeared across the globe—including in the USA, Japan, France, UK, China, UAE and Singapore—all with the intent of embracing their context and simplifying the public's experience.
2020 Kalobeyei Settlement | Shigeru Ban, Kenya - in progress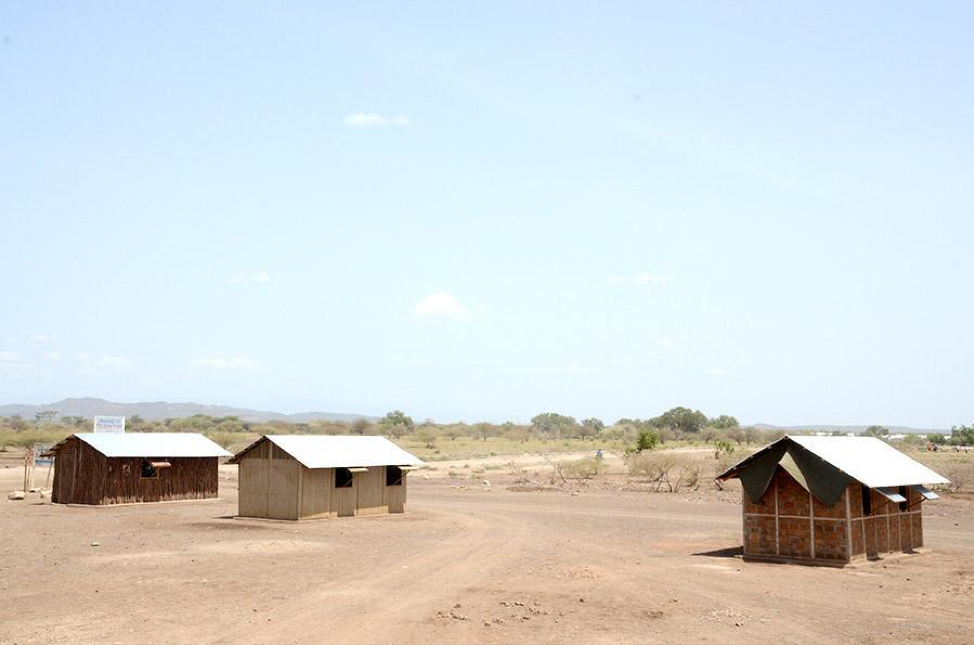 Japanese architect Shigeru Ban won the 2014 Pritzker Architecture Prize. In response to being the seventh Japanese Pritzker Laureate, Ban said, "Receiving this prize is a great honor , and with it, I must be careful. I must continue to listen to the people I work for, in my private residential commissions and in my disaster relief work. I see this prize as encouragement for me to keep doing what I am doing—not to change what I am doing but to grow." Responding to his architectural practice Ban said, "When I started working this way, almost thirty years ago, nobody was talking about the environment. But this way of working came naturally to me I was always interested in low cost, local, reusable materials" His Kalobeyei Settlement is a UN Habitat Project in response to over 17,000 refugees arriving in Kenya. With Shigeru Ban's commitment to humanitarian architecture, he is the conscience of our generation of architects.