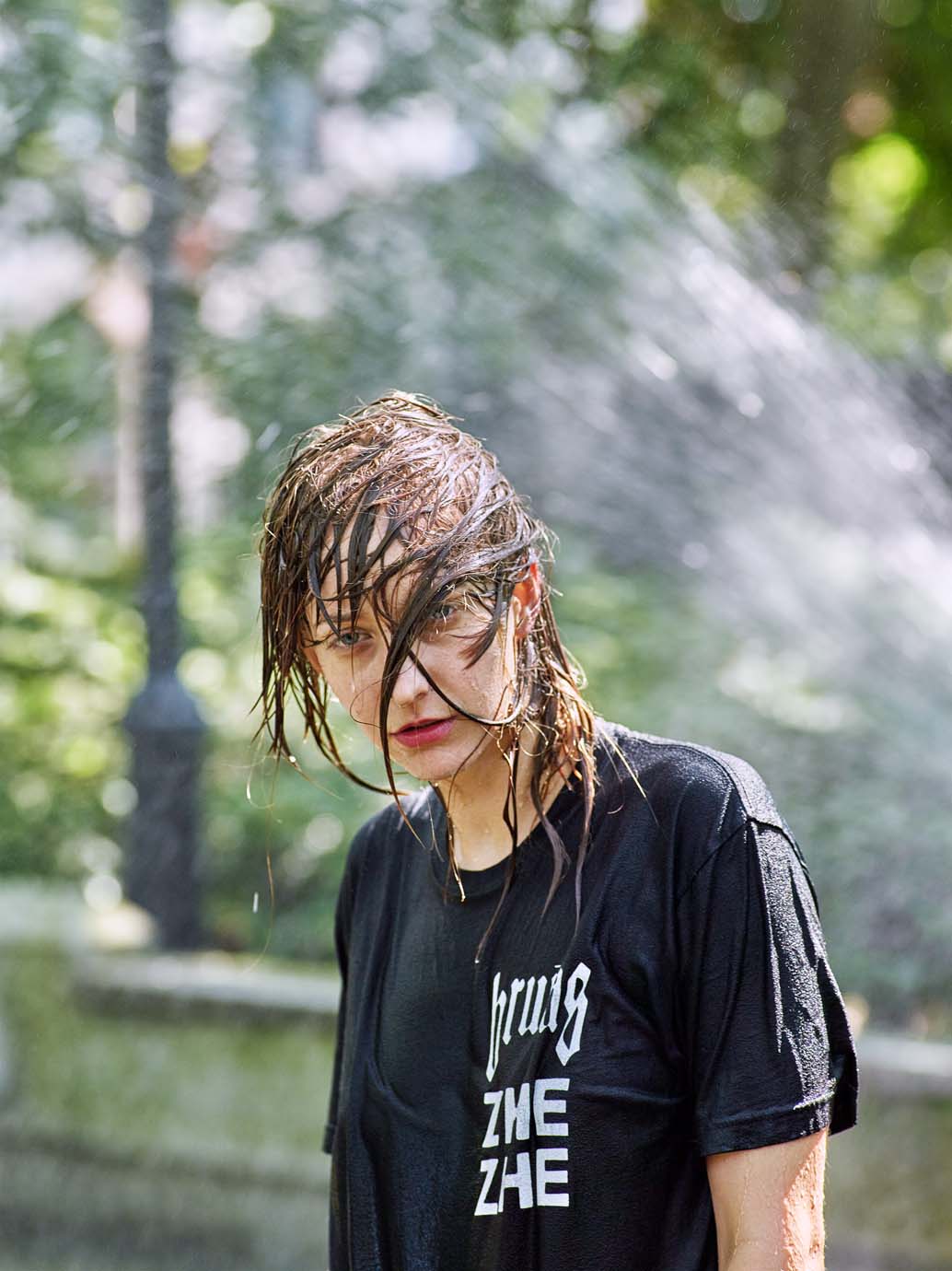 I always think the most exciting things happening in the New York art world right now have to do with performance, broadcasting and so on; there's no better example than Emily Allan and Leah Hennessey's homoerotic fan-fiction comedy Slash, which sold out a four-month run in a homemade theater at MX Gallery in Chinatown last fall, and took all the cool kids by storm. Was Allan surprised by the reaction? "Yeah. It was the craziest thing that's ever happened to me."
Allan was born and raised in the East Village. She attended Fiorello H. LaGuardia High School—which counts among its alumni Allan Kaprow, Nicki Minaj and Azealia Banks—where she had to audition to get in and study drama. She still thinks a lot of her inspiration comes from watching 15-year-olds putting on really overwrought productions of Tennessee Williams and Angels in America. Back then, she would often be roping her friends into elaborate fantasy games, putting on plays on the school bus or reading revolutionary communist literature. She went to live in post-Katrina New Orleans to help run a community school, and then to rural Louisiana to work on an anarcho-socialist farm, and then came back to Manhattan and joined an unorthodox theatre workshop that Leah Hennessey and her boyfriend were setting up. That's where she became close friends with Hennessey and their frequent collaborator Ruby McCollister. The three bonded over a shared love of '90s British comedy Absolutely Fabulous and, in the fall of 2013, after the workshop had collapsed, began making a web series called Zhe Zhe, which wasn't supposed to be a big deal but ended up taking over their lives for many years (it's still going and you can watch it on YouTube).
Allan and Hennessey have just rewritten Slash with John Cameron Mitchell (writer of Hedwig and the Angry Inch), they're making a video series for DIS of reenactments of academic catfights and they're writing an episodic play that will open at MoMA PS1 in January: an adaptation of Star Trek in which every week they'll meet a new alien who'll present them with a new moral or philosophical quandary, out there in Queens, in a spaceship made of cardboard.