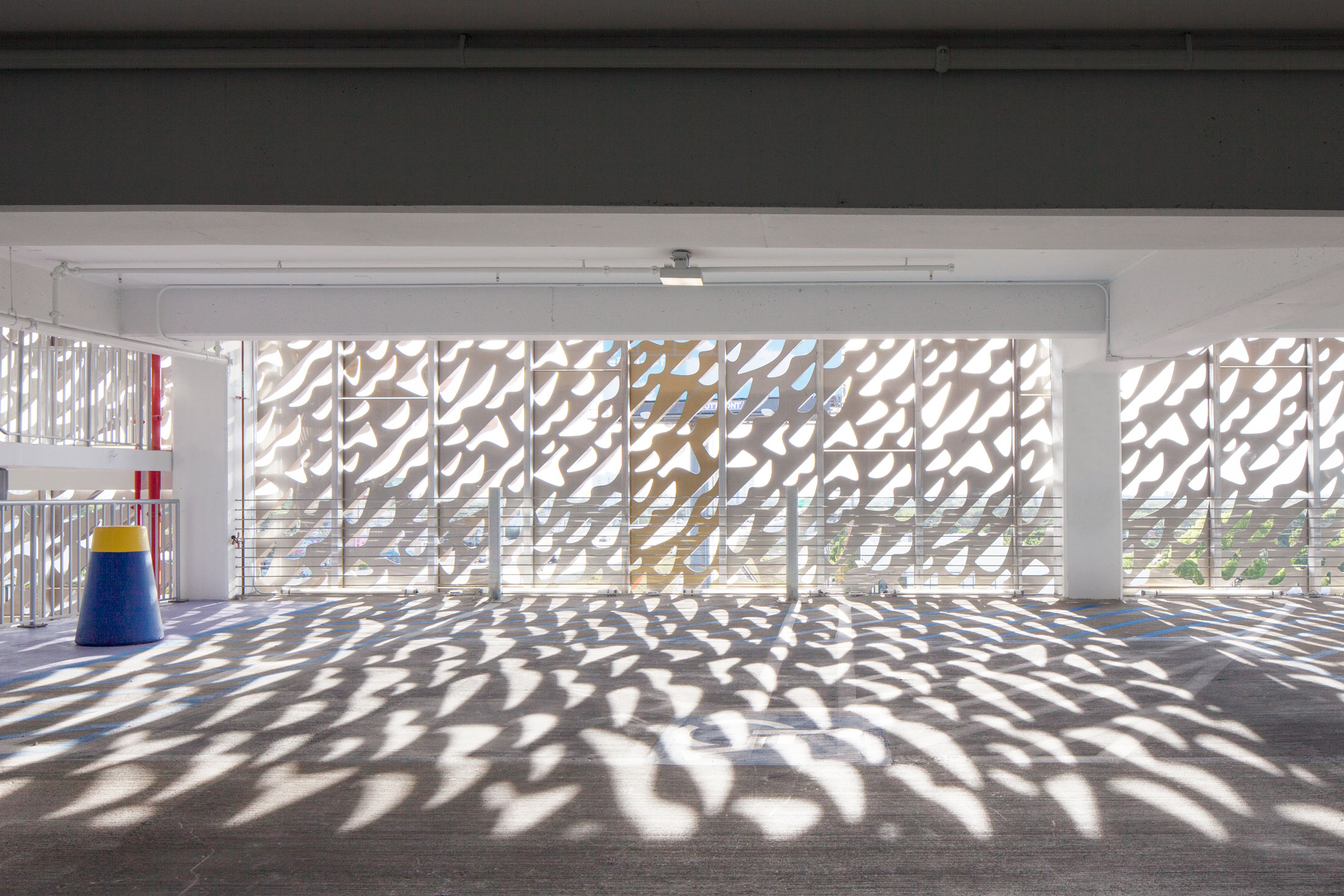 Chris and Dominic Leong may be approaching middle age, but they are refreshingly youthful when it comes to their outlook towards work and life. Their firm, Leong Leong, was founded in 2009, and their aesthetic has often been pigeonholed as elegantly seductive and all about the surface.
Once you peer through the façade, however, you find two brothers who practice meditation, attend couple's therapy and allow it to inform their personal and professional interactions, and pepper their lectures with phrases like self actualization and new forms of collectivity. They are hyper-aware of innovative trends spanning from new fabrication methods for carbon sequestering to experiential online platforms. And what they value most is how to define, design for and sustain a community.
Their binary make-up—German-Irish mother and Chinese-Hawaiian father, pop sensibilities and academic framework, West Coast upbringing (they're feverish Warriors fans) and current status as enthusiastic New York transplants—manifests in a studio practice that engages in both built projects and invisible work. Cofounder of Sweetgreen and client Nathaniel Ru calls them "thought partners" as a nod to this multi-pronged approach.
Call it thought partnering or strategic thinking or a good conversation, Leong Leong's strength is in imagining a community and then creating an inviting conceptual framework for that community. In 2011, with designer Jiminie Ha, the trio embarked on White Zinfandel, a publication where creatives combined their love for art and food. The collective grew to design and host salon dinners inspired by famous menus, such as one from the iconic '70s restaurant Food established by Carol Goodden, Tina Girouard and Gordon Matta-Clark. In 2014, the brothers imbued the U.S. Pavilion at the Venice Architecture Biennale with the same DNA that you find in innovative cooking; hot and cold, sweet and sour, light and dense. In the pavilion's Neo-Palladian architecture, Leong Leong deployed a slightly strange, wonderfully sleek furniture system created with materials that were both soft and hard, precise and blurry. The outcome was a fully inhabitable office space that doubled as an exhibition.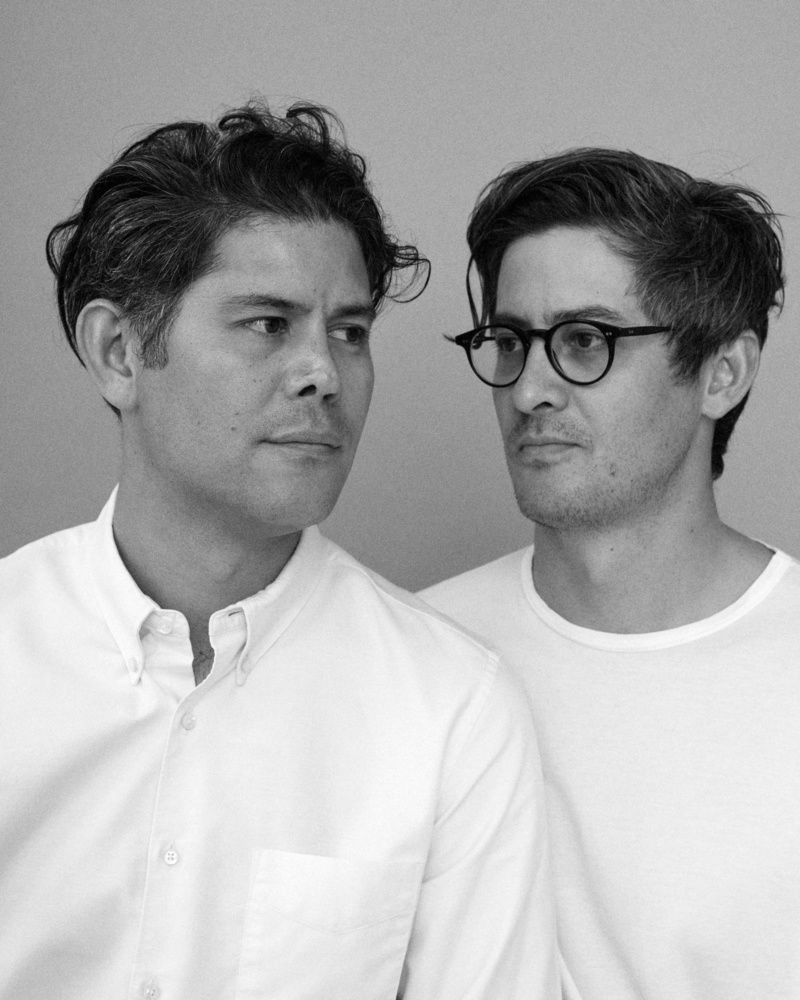 These early experiments foregrounded the brothers' most significant project to date: the Los Angeles LGBT Center's Anita May Rosenstein Campus, which opened earlier this year. The organization serves more than 42,000 people a month and required Leong Leong to account for 12 different programs, including 100 beds for homeless youth, a youth academy, senior housing and a community center, as well as administrative, retail and event spaces spanning almost 200,000 square feet. The layout is a lively quilt of landscaping and unexpected shapes, while the elevations are distinguished by playful concave and convex façades.
The campus's vitality is derived from its porousness. A choreography of circulation is created by interstitial spaces such as connecting courtyards and galleries with multiple entrances, allowing for intergenerational tribes to mix and mingle. It all meets in Pride Hall, a 50- foot tall communal room. "Convergence is both the literal and symbolic true north for us," explains Dominic. "We're most interested in building or evolving cultural enterprises by creating spaces that converge people, activities or ways of living that historically have been more siloed or marginalized." Chris adds, "We also think of our practice and its 15 team members as a cultural enterprise that convenes different people and diverse expertise from architecture, strategy, branding and technology."
Leong Leong's core values of community and convergence have appealed to an all-star cast of millennial founders. Startups Everlane and Block have tasked the architects with looking at their business models and customer experiences in order to puzzle out how to bring a company that began online into the physical realm.
At Sweetgreen, the three Georgetown graduate co-founders went from regional purveyors of crunchy salads in the Washington D.C. metro area to national powerhouses when they integrated online ordering with onsite pick-ups. The fast casual restaurant tapped Leong Leong to conceive their first NYC branch in 2013 and they subsequently designed more than a dozen locations with the clean lines and farm-to-table aesthetic that has remained the template for the now 90 stores in eight states.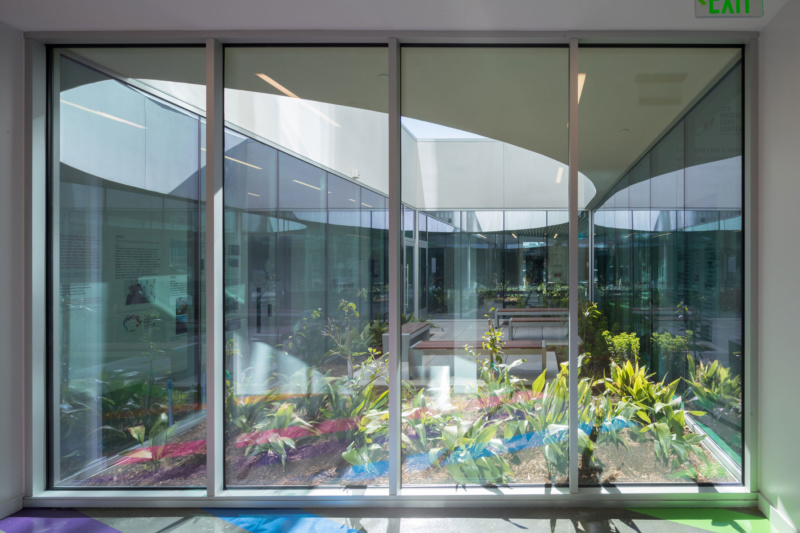 In 2016, Audrey Gelman and Lauren Kassan asked the brothers to help them develop The Wing's concept for the female social club. Drawing from an early body of work for Phillip Lim and incubator spaces for Triple Canopy and the School for Visual Arts, the Leongs channeled The Wing's ethos of female comfort and empowerment into a respite of salmon-pink calm and clarity in a penthouse space in the Flatiron, The Wing's inaugural location.
And most recently, after interviewing a number of high-profile architects, Artsy founder Carter Cleveland engaged Leong Leong as his thought partner on the future of the brand's office space. Cleveland explains, "Chris and Dom took the conversation to the next level. They asked Artsy to take a step back and interrogated our values. They queried what impact we want to have on the world and challenged us to be part of a broader community. And their proposal was wildly different from what I had imagined. It was powerful and truly expressed the company's mission."
Leong Leong enlivens their clients' briefs by designing worthwhile social experiences. Be it a small ramen shop for a friend or an entrepreneurship center for community alliance, they bring an understated charisma and a feeling of co-created epiphany to the spaces they shape. Chris and Dominic's low-key groove belies a duo that not only listens intently to their clients, but helps them refine their own vision and ethos.