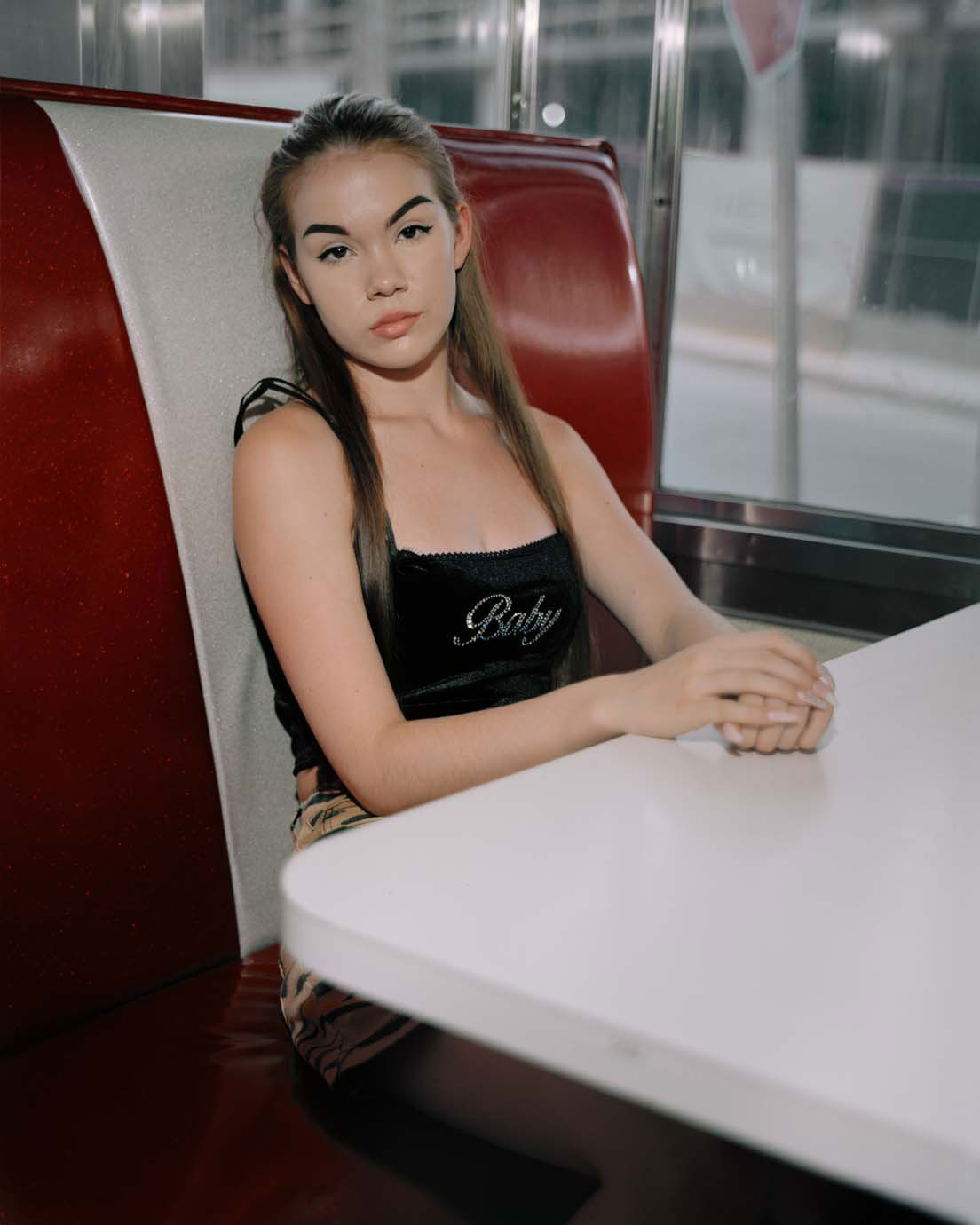 Browsing Forever 21's Times Square store a few months ago, I came across a black hoodie with "MADE BY HER" printed in red block capitals across the chest. This sweatshirt was part of an International Women's Day collection comprised of athleisure and accessories and rolled out via a collaborative marketing campaign starring música urbana singer Natti Natasha. A section of the store dedicated to the release overflowed with rosé-colored velour tube tops that read FEMINISTA in rhinestone-embellished gothic lettering, cropped camisoles embroidered with MUJER, and FEMINIST nameplate necklaces priced at $3. Forever 21 promised to donate $1 of every sale to Girls Inc., a U.S.-based non-profit dedicated to "empowering and inspiring" girls and young women.
Forever 21 was founded in 1984 by Do Won Chang and Jin Sook, a 20-something, born-again Christian husband-and-wife duo who had moved to Los Angeles from South Korea three years prior. Without college degrees or any significant savings, the couple opened their first 900-square-foot store in Highland Park. Over the next three decades, they built a global retail and e-commerce empire and helped pioneer what we now call "fast fashion" alongside European counterparts H&M and Zara.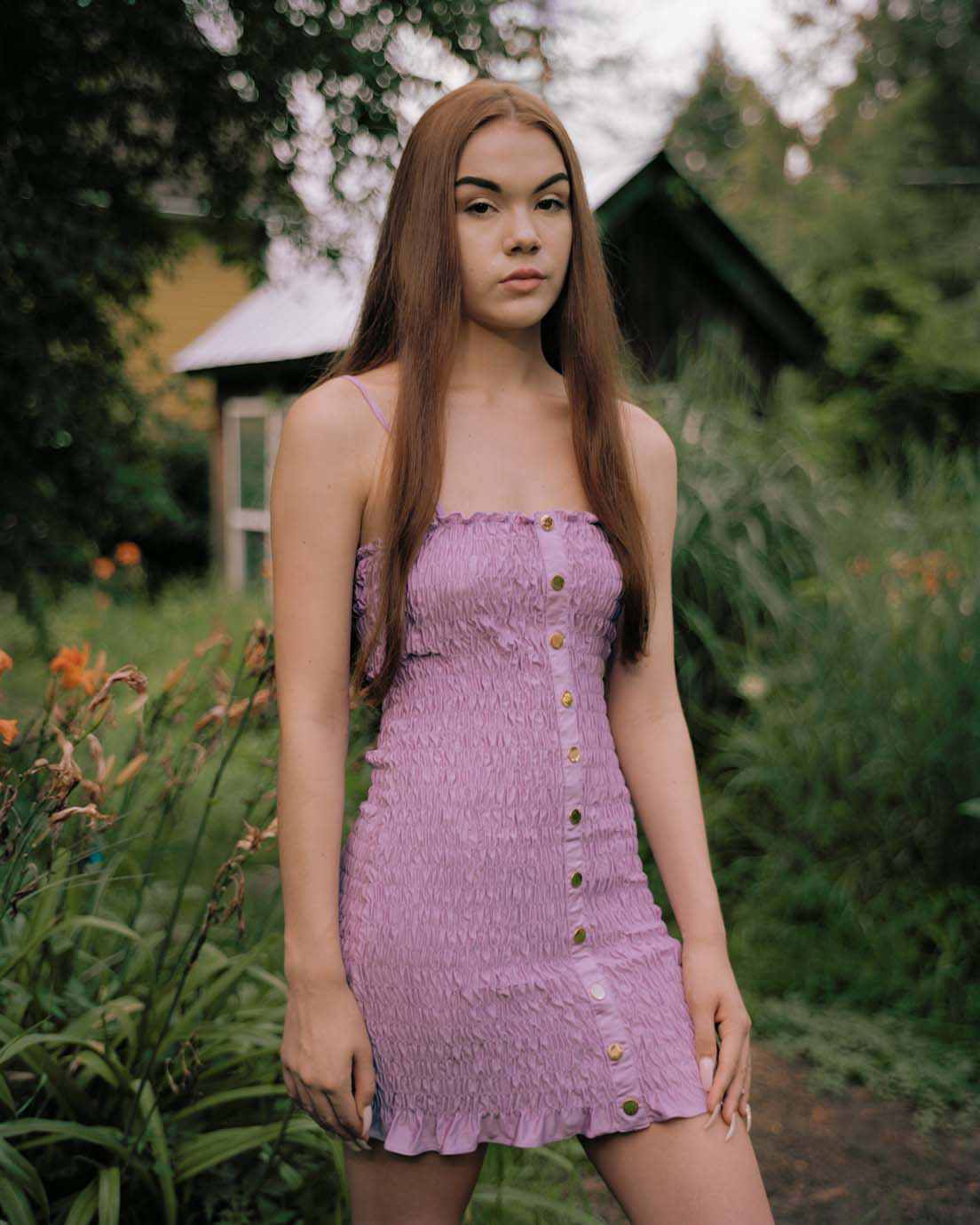 Feminist is but one of many consumer profiles that Forever 21 is pushing. The company's rise to prominence has long involved creating and catering to niche, topical and often celebrity-inspired personas. This recent foray into cause marketing makes total sense as a growing cohort of peer brands, mostly geared towards women, roll out neoliberal, girl-positive campaigns about empowering multi-hyphenated young adults to embrace and express their true selves. In the mid-2000s, I remember the Forever 21 in my local New Jersey mall being organized by character. These archetypes—from the chaste 9–5er to the fun-loving club rat—guided me through the store-version of a teen personality quiz. What kind of girl are you? I took pleasure in participating in this sensory overload—the roleplay, the accessibility, the charged meanings each caricature contained. Hover your cursor over "Women" in the navigation bar of Forever 21's current website and you will encounter the option to "Shop By Girl." An illustrated drop-down provides options such as "the sexy girl," "the edgy girl," "the femme girl," and "the boho girl." It's hardly unusual for brands to use an internal language of character tropes in an effort to define and understand their audience. Such "insights"—often thinly veiled stereotypes loaded with strategic vernacular—are then wielded to cultivate these purported types and to predict and influence their desires. As much as we rely on brands to shape our sense of self, brands likewise rely on our willingness to define ourselves through the very personas they construct. In Forever 21's fantasy land of dizzying variety and incessant turnaround, what kind of girl could you become?
International Women's Day is the least of it. The Times Square location, which opened almost a decade ago, is spread over four floors and almost 90,000 square feet. A walk through this endless repertoire of style profiles, physically sequestered and further demarcated in an ever-proliferating onslaught of sub-brands, collections, capsules, and collabs, feels so meta that it could almost be self-critical. Though now totally normalized by the conventions of consumerism, these performative, psychosexual tropes concede how easily we fall into roles and how much notions of individual freedom rely on the perception of choice. In the recent past, such clichés actually were the subject of critical gestures—something an artist might point out and parody: take Cindy Sherman's Untitled Film Stills, selfie-style portraits from the late '70s in which the photographer dressed as a range of familiar females, from secretaries to school girls.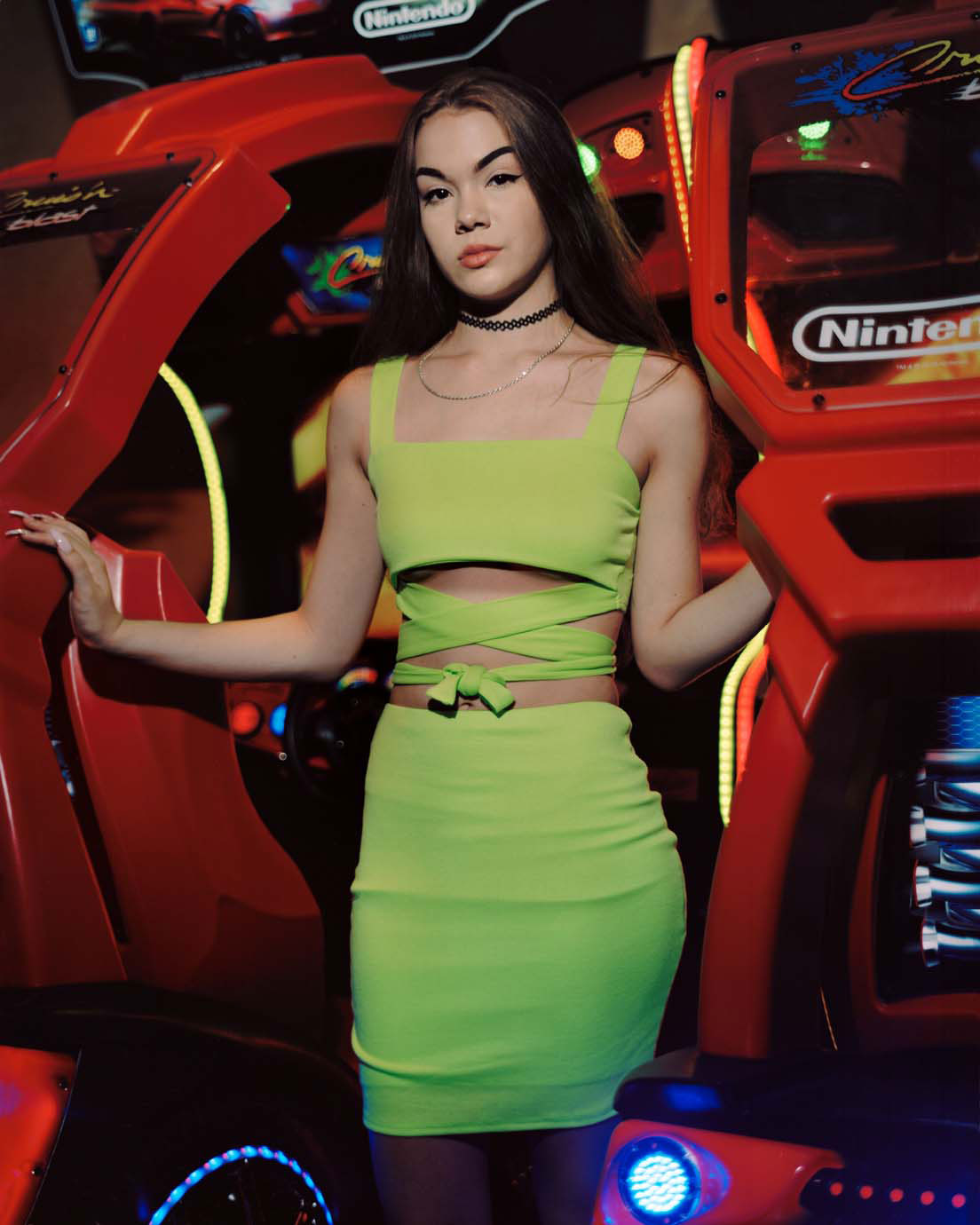 In early spring, Forever 21 received an unusual amount of attention for a collection created in collaboration the United States Postal Service, which numerous fashion press outlets found both astonishing and hilarious. In stores concurrently with Forever 21 x USPS were licensed collabs with Pepsi, Kodak, Honda, Selena (a partnership with the late Tejana singer's estate), and soon after Cheetos and Baby Phat, as well as many more of questionable authorization, including Harvard University and Michael Jackson. In general, capital D designers are familiar with and even blasé about mass-market copycats; fashion isn't covered by the same copyright protections as other forms of creative output and presumes that companies serving the mass-market aren't really part of "the industry." Forever 21's vast and schizophrenic output has always been predicated on varying degrees of plagiarism, spanning eerily distorted generics to near-duplicates of shocking precision, and the company is known for ripping big, small, high, and low alike, from Gucci and Adidas to indie shoe designer Intentionally Blank and streetwear label Pleasures. The scope and breadth of this mimicry, not only over time but within any given store on any day, is extraordinary. Given current trends among fashion's avant taste-makers to tweak and repackage labor uniforms as luxe costumery (think Vetements and Off-White), Forever 21 x USPS seemed not only prudent but a matter of course.
Forever 21 is quintessentially American in more ways than one. Its origin story is one of immigration, otherness and overcoming outrageous odds. Chang and Sook reside in Beverly Hills and their Ivy-League educated daughters run the Forever 21-owned beauty and wellness brand Riley Rose, which in July opened its first New York store in H&M's former location on 34th Street and 7th Avenue. With close to 800 stores worldwide, Forever 21 remains family owned and operated and was last valued at $3 billion, although recent reports reveal the renegotiation of retail leases to mitigate possible bankruptcy. Chang and Sook have been demoted from billionaire status and are now each valued at $800 million.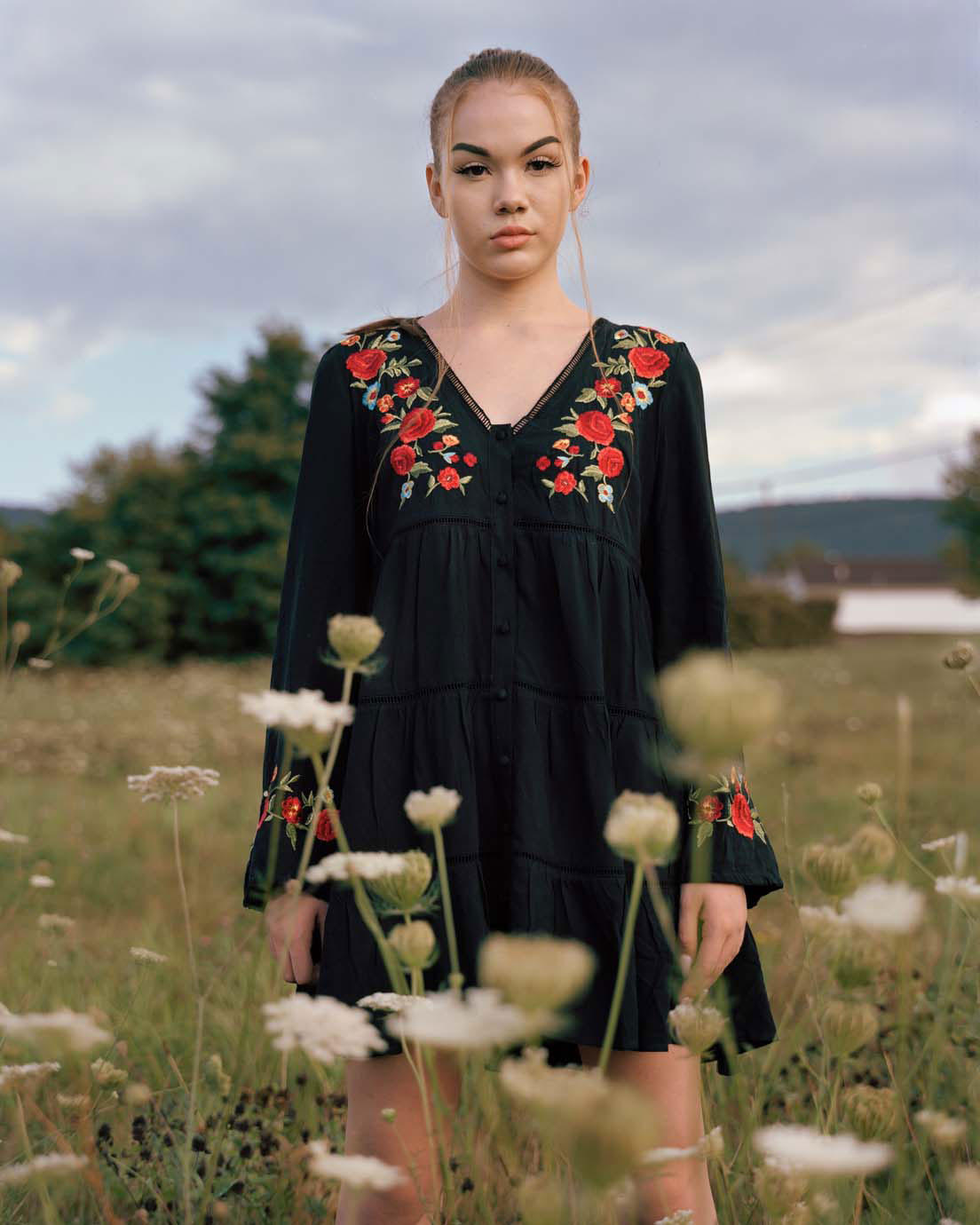 As it turns out, even the most astonishing growth has its limits, yet this turn of events is not the result of a deceleration of fast fashion generally but rather of heat from e-commerce competitors such as Fashion Nova, ASOS and Lulus. In a 2012 CNN interview, Chang famously commented, "Old people wanted to be 21 again and young people wanted to be 21 forever." Though not often written about in fashion magazines or venues of creative criticism, what brand, if only by sheer scale, is more culturally indicative of where we are and how we got here? Chang aptly summarizes our collective obsession with the easy irresponsibility of youth and our incongruous aversions both to change and to permanence.
One of the biggest challenges in thinking critically about fashion, and more generally about the role of self-styling in our lives, is acknowledging how intoxicating this kind of consumption is, so much so that its markets continue to boom in the face of profound human, environmental and existential costs. I somehow pulled the MADE BY HER hoodie off a display rack twice my height. The label inside read "Made in Vietnam." To what girl does "HER" refer—the "bad bitch" this garment was imagined for, or the factory worker who made it? This acute contrast marks a head-on collision between now-rampant identity marketing and another kind of identity politics, that of gendered, racialized, geopolitical exploitation. Forever 21 (and its peers) relies on a trinity of cut corners: low-cost manufacturing (sweatshops at home and abroad), low-cost retail labor (tens of thousands of often school-age employees making barely minimum wage), and bootleg designs. Of course, we are all complicit in this system, and said manufacturing practices are not exclusive to mass-market retailers; brands of all price points, even so-called luxury, are guilty of "cheap" production and preposterous markups. But with the simple phrase MADE BY HER, Forever 21 exposed its hand: to play both sides of a late-capitalist value system, one must simply brand and sell the same conditions of difference and disparity on which one relies.