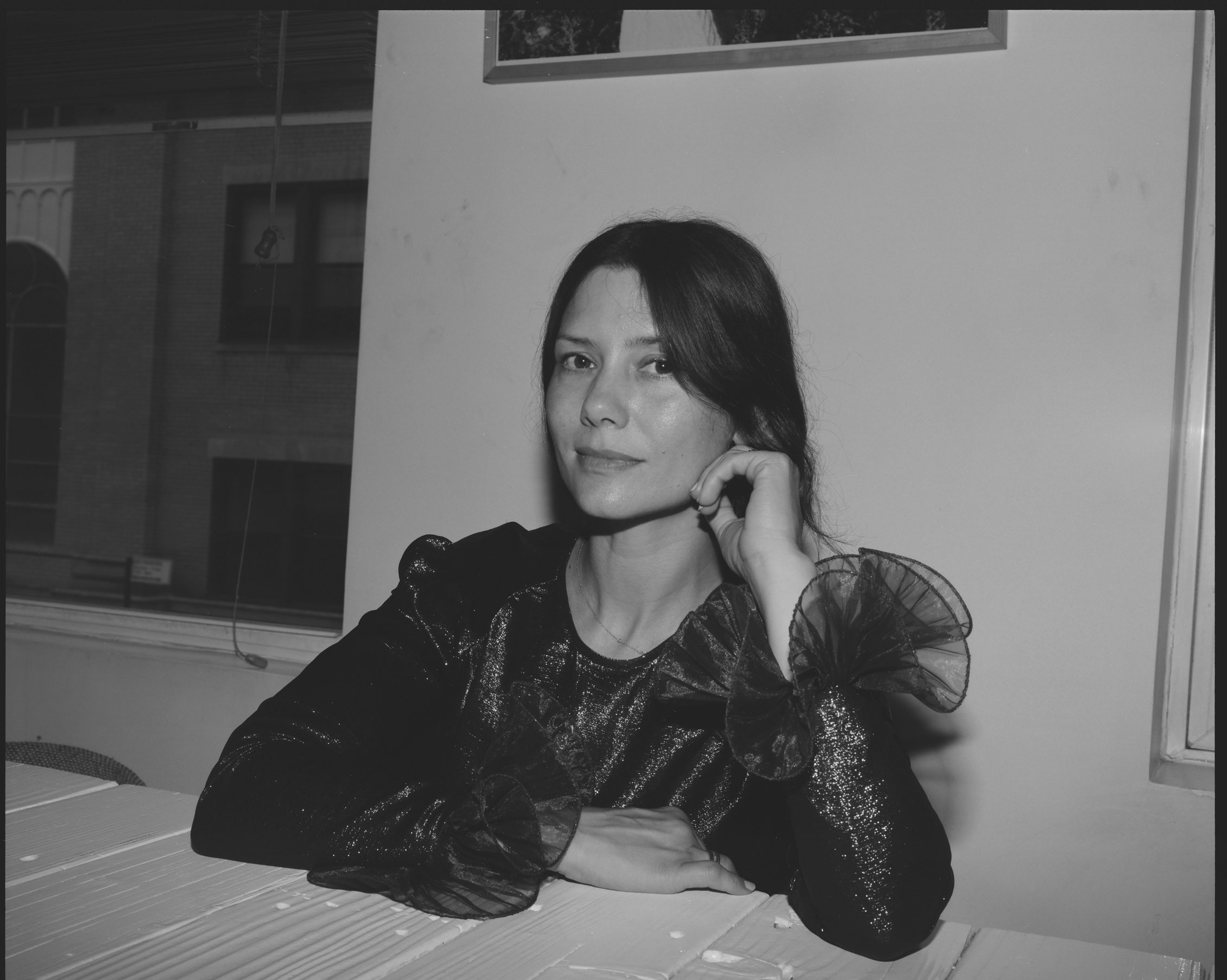 From her dreamy SoHo store walled with the latest Hesperios collection to her inches-thick biannual journal, Autumn Hrubý has made a career of exploring design in its wearability, its presence on a page and beyond. The store on Cleveland Place is home to a café, racks of Hrubý's knitwear-focused line, handmade ceramics and copies of the newly released Hesperios Journal. The third edition (No.3) features new work by writer and artist Miranda July as well as poetry from Mandy Khan, Veronica Martin, and Geoffrey Movius. In addition to its inspired written contributions, there are editorial shoots that evoke Hrubý's summers in Sweden and have me dreaming I was anywhere near a minimalist lifestyle. Despite the distance, the designer and publisher carved out time in her Scandinavian summer afternoon to chat with Cultured about her shared love for New York and her home country and the beauty of pursuing both fashion and publishing.
What were you doing before sitting down to answer these questions? It's summer in Gotland and our daily ritual consists mostly of walking to the nearby lagoon, swimming, reading, exploring, daydreaming and throwing tennis balls in the sea for my Australian shepherds, Bob and Charlie.
What did you eat for breakfast? I made Swedish pancakes and a few cups of coffee. I usually drink tea in the morning, but I'm staying in a renovated barn right now and there's an espresso machine here I'm a little too fond of. Most mornings we drive five minutes to our local bakery for their cardamom buns and fresh bread. Actually, they just opened a location on West 14th in New York. It's called Fabrique. Everyone should go!
How has working at the intersection of fashion and literature affected the way you create? Did one come first for you? I would hope that anyone interested in Hesperios and our collection or visiting our flagship would be interested in the community behind everything—which is our publication, the heart of my creative process.
The journal is such an expansive piece of art. How do you source contributors for each themed issue? Thank you! I've always been very curious and interested in the stories people have to share. I've lived in many countries and travel frequently, so—a worldly community inevitably happens. The first three issues have mainly featured friends and those I've met along the way. Our Senior Editor, Robin Jones, started one year ago and we are putting into place new ways of sourcing contributors that I believe will make the journal richer and more diverse.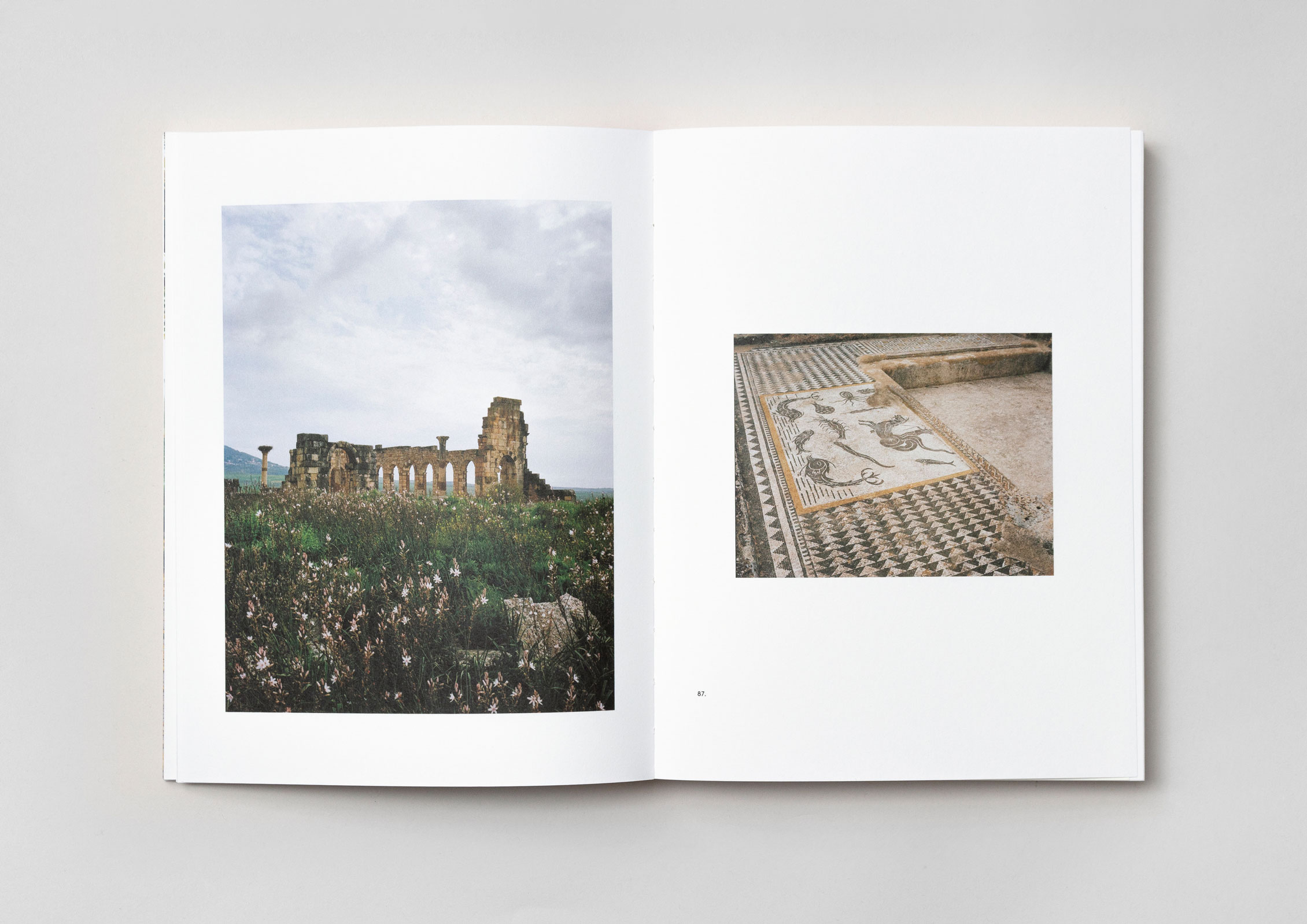 Is there a pressure to brand yourself as something? Autumn is... I don't feel pressure, but it's important for me to keep a sense of humor, stay curious, and try to lift others up and make things better.
What's the first outfit that you remember loving as a child? Tulle tutus, sequin dresses, a yellow embroidered sundress.
Whose art is inspiring you right now? My friend Malin Gabriella Nordin. We recently went on a trip to Italy. I could watch her sketch for hours.
What neighborhood do you live in and what is the most important thing to know about that neighborhood? West Village in NY. Our tree-lined streets, the Chess Forum on Thompson and Jefferson Market Library.
Where is the best place to go dancing? If someone can tell me where a roller-skating (and dancing) discotheque in Manhattan is, I'd be thrilled.
Your go to spot for a post-show cocktail is: White Horse Tavern or Via Carota near my flat.
Last book you read? Camus, A Romance by Elizabeth Hawes. My friend Luke's mother wrote it. I'm reading it all over again and bought several copies to give to friends.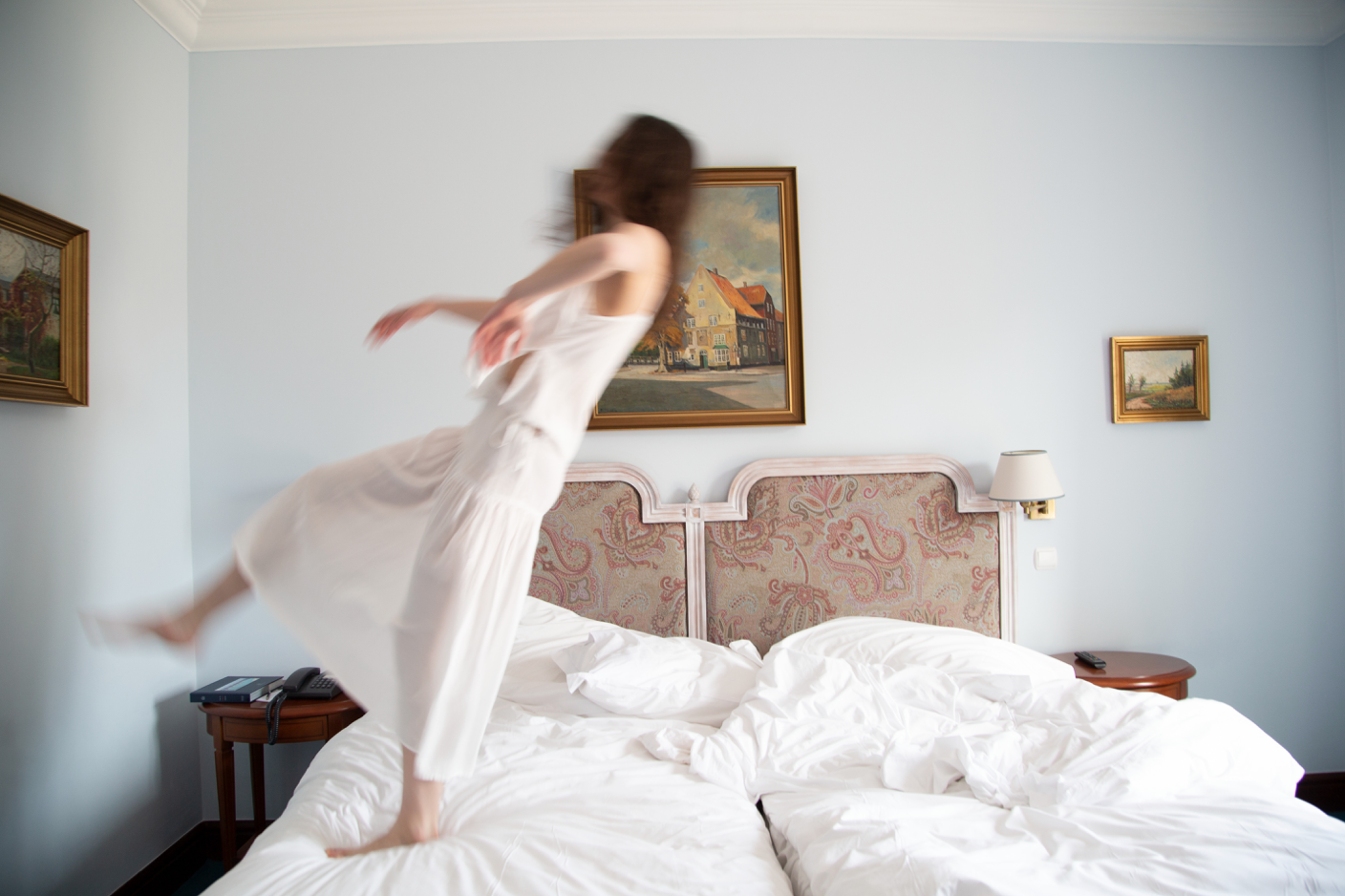 Who are your design icons? Where to begin with this question… Charles and Ray Eames, Maria Sibylla Merian, Rei Kawakubo, Katherine Hepburn. In terms of style,usually really old people with effortless style and a very good story to tell. I think of India. I love all the colors, the gentlemen and women in their traditional garb. They're so beautiful. Also, Miranda Brooks and Lauren Hutton, for their sense of adventure, intelligence and depth. Also, I love uniforms, firefighters and all the soldiers wearing those wonderful sweaters in Dunkirk. Vladimir Putin wearing all of his various eider down puffer jackets, Tyler the Creator. I could go on.
If not design and publishing, then... Maybe a foreign correspondent with a law degree, or directing feature films and documentaries.
What's today's worst trend? When the word "sustainable" is used without real substance or accountability. Sharing or posting information without researching all of the facts.
If you could only eat one thing for the next three weeks, it would be… Wild strawberries.
Where do you go to wind down? Sweden, Martha's Vineyard or Napa Valley where my family lives. I also have a deep love for Africa, Greece and Italy. I'm drawn to places close to the sea, with history, where I feel most free.