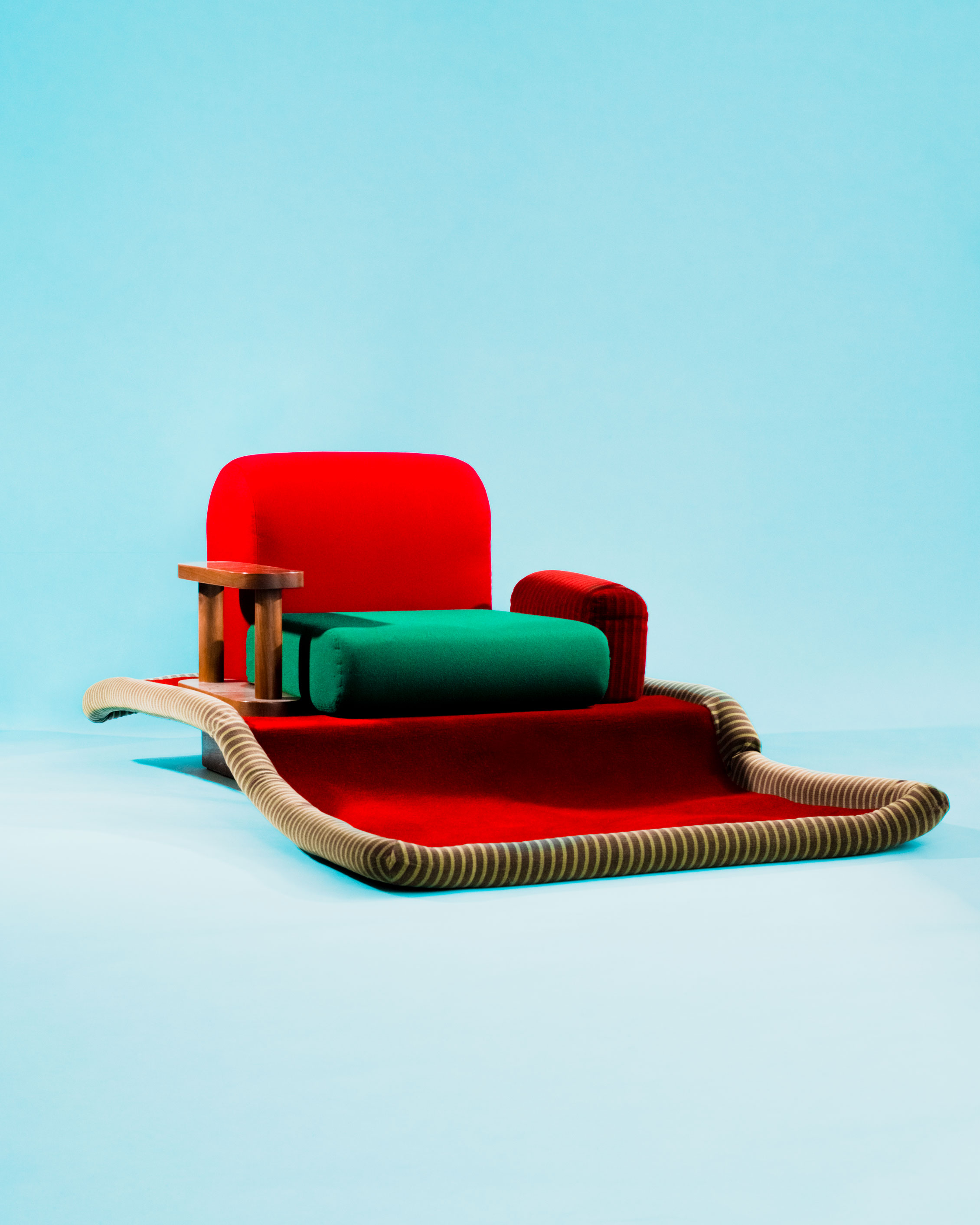 While addressing why the art of a chair is not its resemblance to art, Donald Judd proclaimed, "A work of art exists as itself; a chair exists as a chair itself. And the idea of a chair isn't a chair." Collector and curator Raquel Cayre has spent the past year unpacking this statement and exploring the idea that a chair is not reducible to its form or function. After months of research, email correspondence, studio visits and the occasional hike along Runyon Canyon with Alex Israel, Cayre sees the culmination of her work with "Chairs Beyond Right & Wrong" on September 10 at R & Company.
Cayre came to the project when she saw Conceptual master Joseph Kosuth's One and Three Chairs at the Centre Georges Pompidou last October. Driven by a desire to create something different than the standard museum design show, she reached out to Seth Price, who not only agreed to be included in the show, but to lend the title of his work for Cayre's exhibition. Once the project was underway the Tribeca-based curator took to reaching out to artists directly. "I sent out this very poetic invitation. Some understood. Some didn't. I wanted to glean the artist's attention and excitement before I went to their representation." One by one, they trickled in. Cory Arcangel, the Haas brothers, Daniel Arsham, Bunny Rogers and nearly 45 others now make up the stacked roster for Cayre's study of what was once considered just another household item.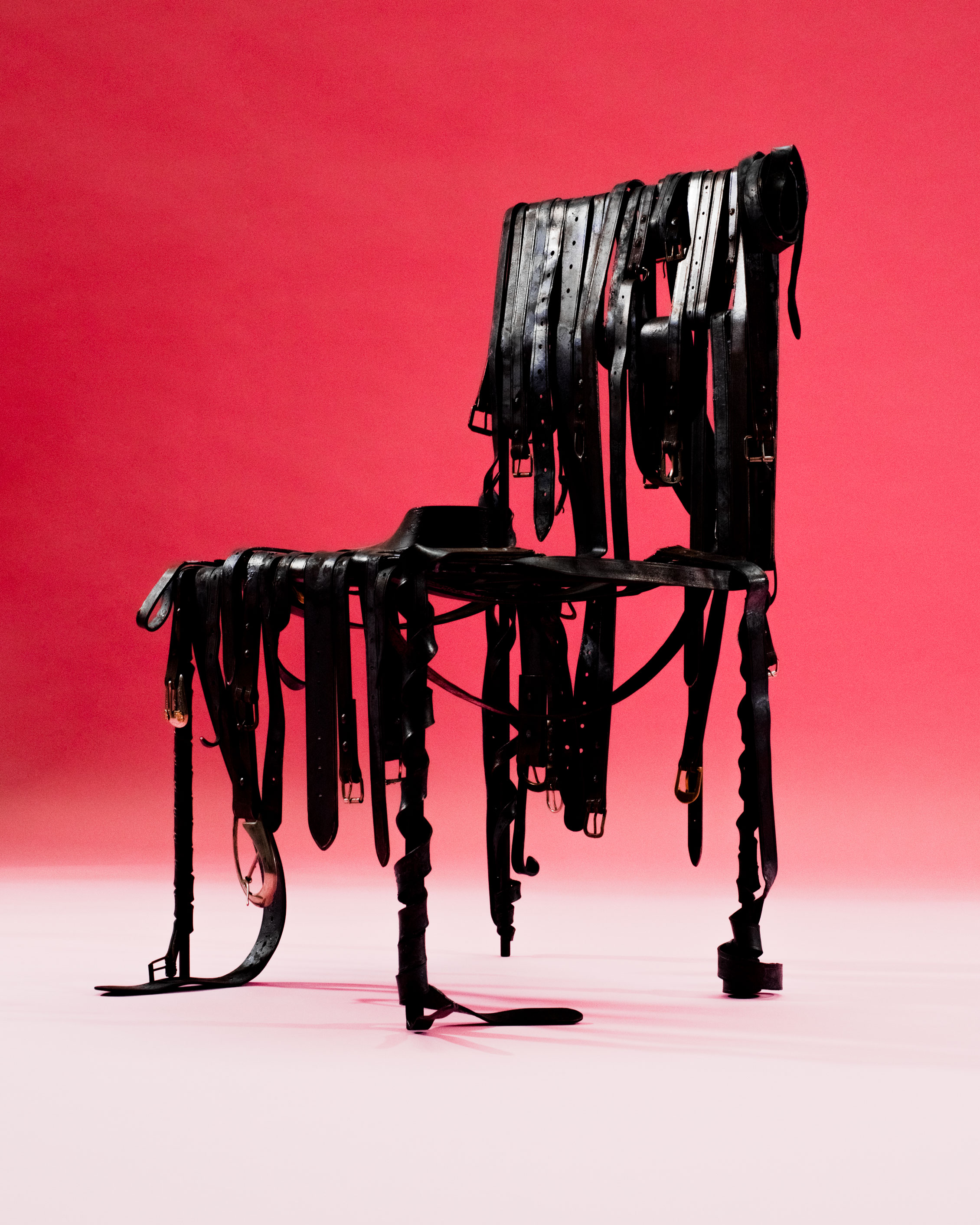 The line-up of featured artists spans the gamut of conceptual artists to photographers to designers and each approached the project differently. Some had completed works that Cayre sought out, many created pieces specifically for the show. There was no blueprint, no parameters, no necessity for function. An iconic Ettore Sottsass flying carpet arm chair piece sits side-by-side with a framed ink jet print (x-ray of a baby on a chair) by Whitney Biennial participant Heji Shin. Arsham's bronze casted Pierre Jeanneret arm chair brushes shoulders with an Urs Fischer.
Taking up both floors of R & Company's Tribeca gallery space, the exhibition redefines our notion of what a chair can be. "The chair is unique in its ability to remind us that experience is something negotiated," says Cayre. "It's not passive. It has agency and plays a literal role in shaping our lives, the decisions we make and how we inhabit space. These seem like practical realties, but they can also be aesthetic. Sometimes beautiful."