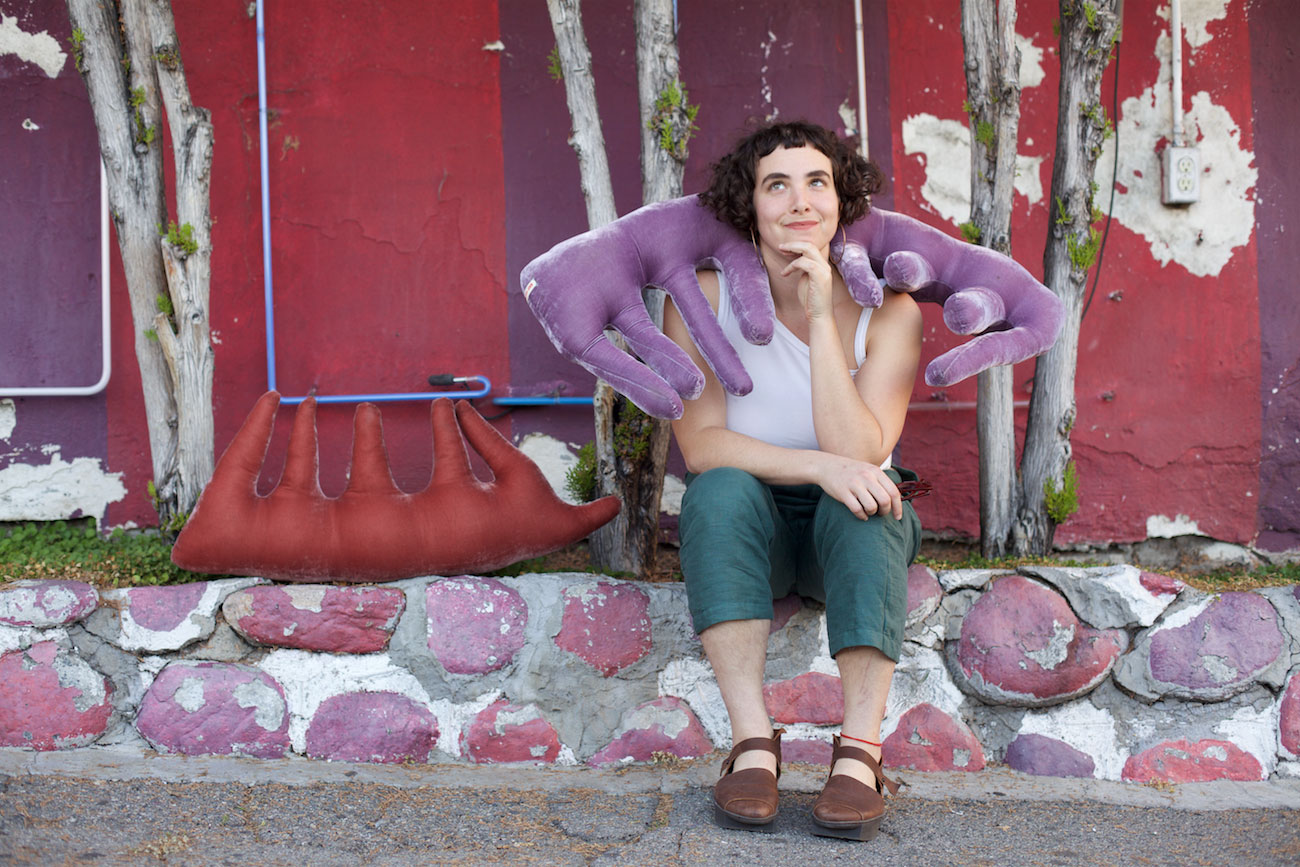 Rose Greenberg was two years ahead of me in college. I followed her on Instagram, as one does, despite our not knowing each other. The first piece I bought from her was a handmade embossed crocodile leather choker with a big brass hoop in the center. We met officially when she gave me the choker, which quickly became a staple in my wardrobe. Months later, I ran into her on a corner in Downtown LA holding a to-go box of sesame balls from her favorite Chinese restaurant in her hometown.
Nearly three years later, I'm still following Rose coveting both her handmade creations and her cuisine choices. Departing from chokers, the young designer is now making major plush velvet pillows that can be found in Opening Ceremony, long-legged ceramic bowls, spaghetti incense holders and totes made from vinyl and leather, all of which I have at least one of. Her work was one of my greatest inspirations for starting a series that celebrates emerging makers alongside the established.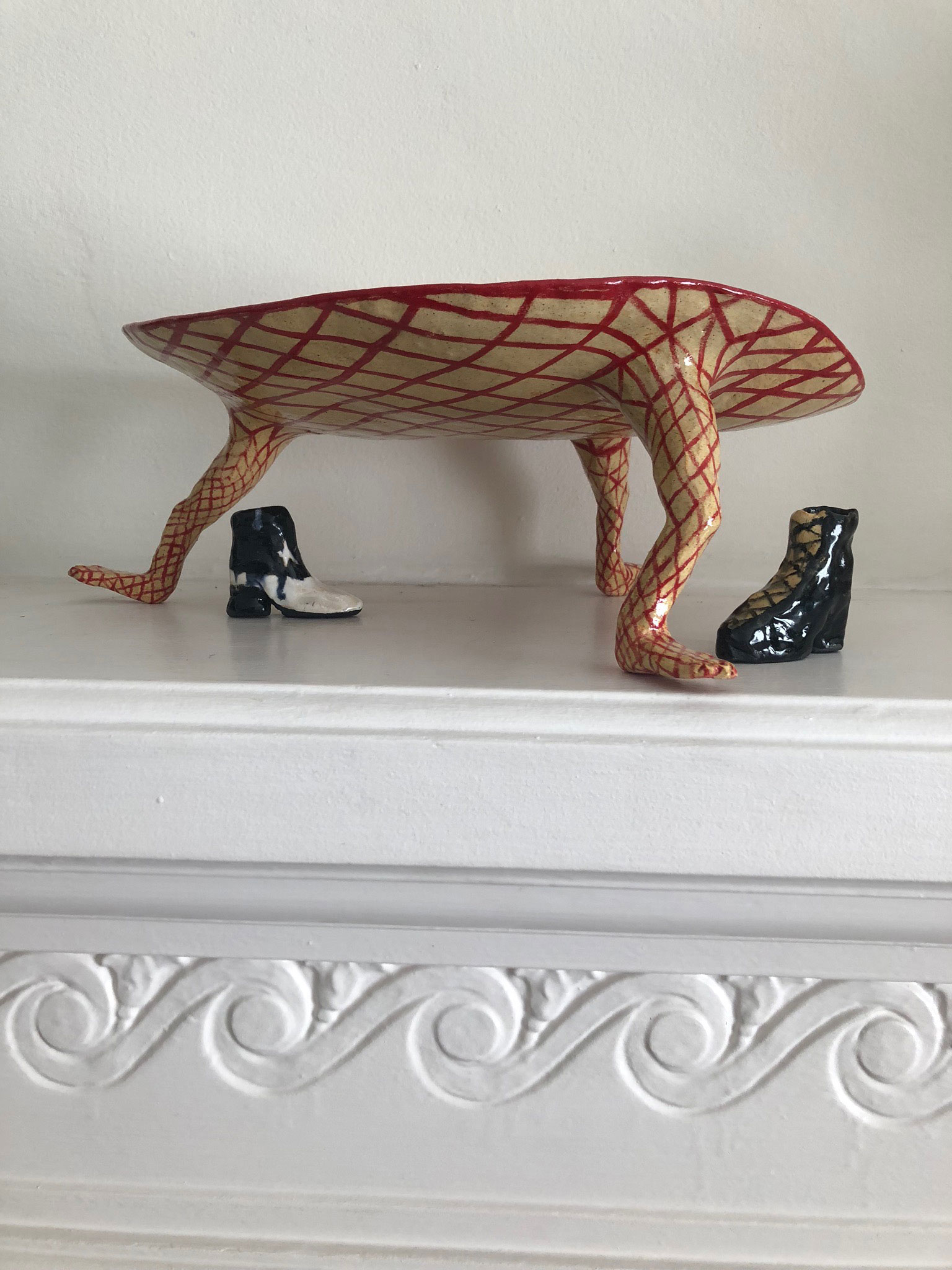 What were you doing before sitting down to answer these questions? Stuffing pillows (!!!) from the three 30-pound bags of polyester fiber I picked up earlier.
What did you eat for breakfast? Soft scrambled egg with crimini mushrooms and green onions. I'm housesitting right now, so I scavenged.
What's the first outfit that you remember loving as a child? I remember a pair of blue biker shorts with daisies that I wore all the time. I feel like I wore them every day. To this day, if I love an item of clothing, I'll wear it every single day.
Whose art is inspiring you right now? My friends and people I meet in LA! I love the work of B. Anele of 8 Palms (@surprisinghealthbenefits). They make awesome wearable art objects. I just discovered Zoé Blue M. (@zbluem) whose paintings I'm in love with. Also painter Celeste Dupuy-Spencer, photographer Lauren Crow, and Do-ho Suh's fabric architectural installations.
What neighborhood do you live in and what is the most important thing to know about that neighborhood? I live around the corner from Los Angeles's Little Ethiopia. You must try every Ethiopian restaurant on the block. They all have their own style and lots of charm. I think I have two left to try. I'm saving Jonathan Gold's favorite (Meals by Genet) for last.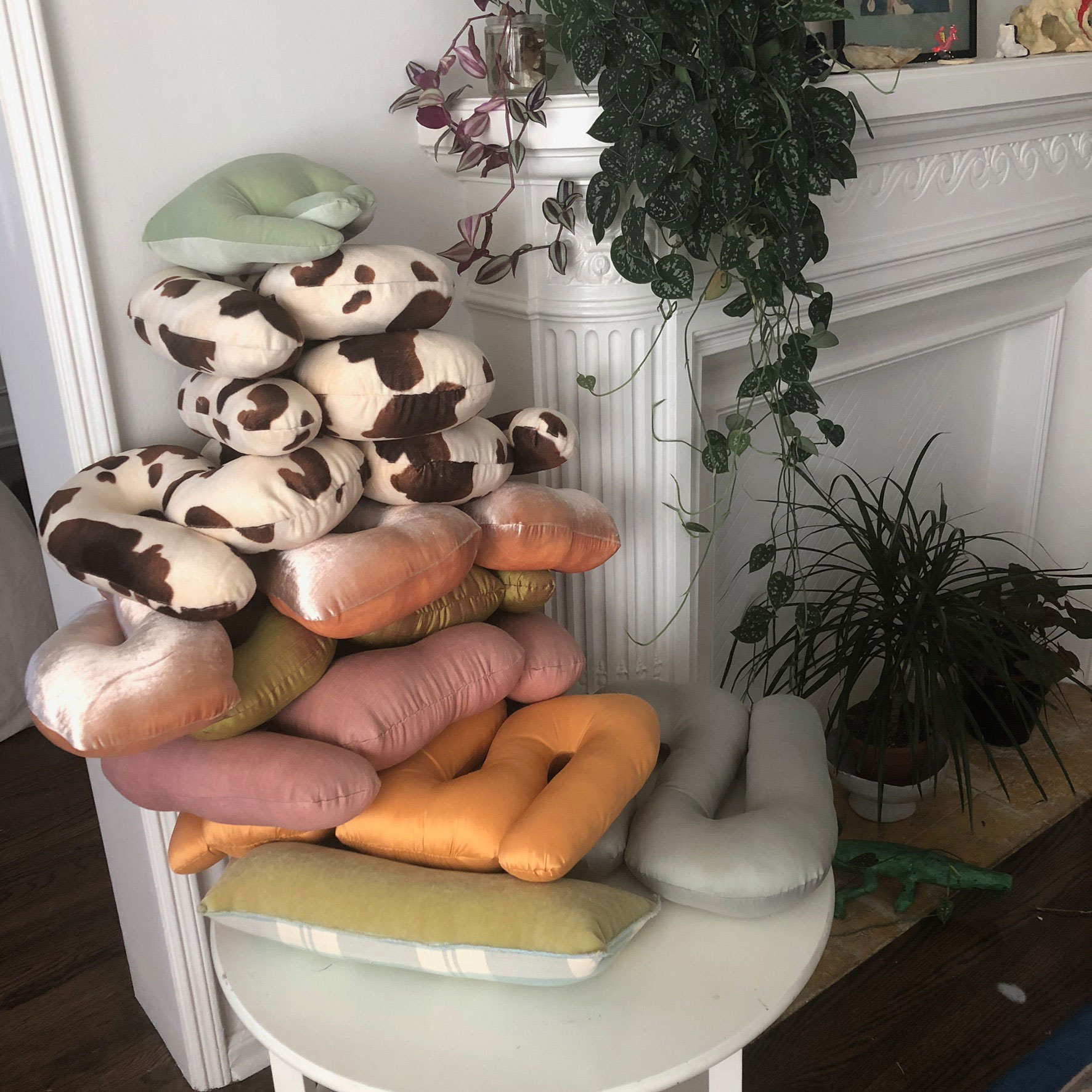 Do you remember the first time you realized your work was no longer only your own? I think my work has always been equally for myself and for other people. Because my pieces are meant to be used—and I can't use them all on my own—I need other people to make them relevant.
Where is the best place to go dancing? Mexico and bat mitzvahs.
If Instagram didn't exist, you would… Probably make more art than I currently do… but that art would be very different? Hard to say since Instagram is so enmeshed in my life. I've had businesses through social media since I was in 7th grade. I've always had periods where I wanted to fully get off IG, but it's hard to do since it's how I do 99% of my marketing.
Your go to spot for a post show cocktail is: In my neighborhood I love Mandrake and Little Bar. If I'm schlepping… I just discovered Cliff's Edge in Silverlake has FABULOUS cocktails. What I really dream about is my favorite wine shop called Psychic Wines.
If you could only wear one outfit for the rest of your life, what would it be? I'd probably have to go naked because I would get sick of any outfit after a time. Gun to my head? A little tank top, some practical pants with lots of pockets, my Trippen shoes that are impractical but extremely comfortable, and my Sandy Liang fleece.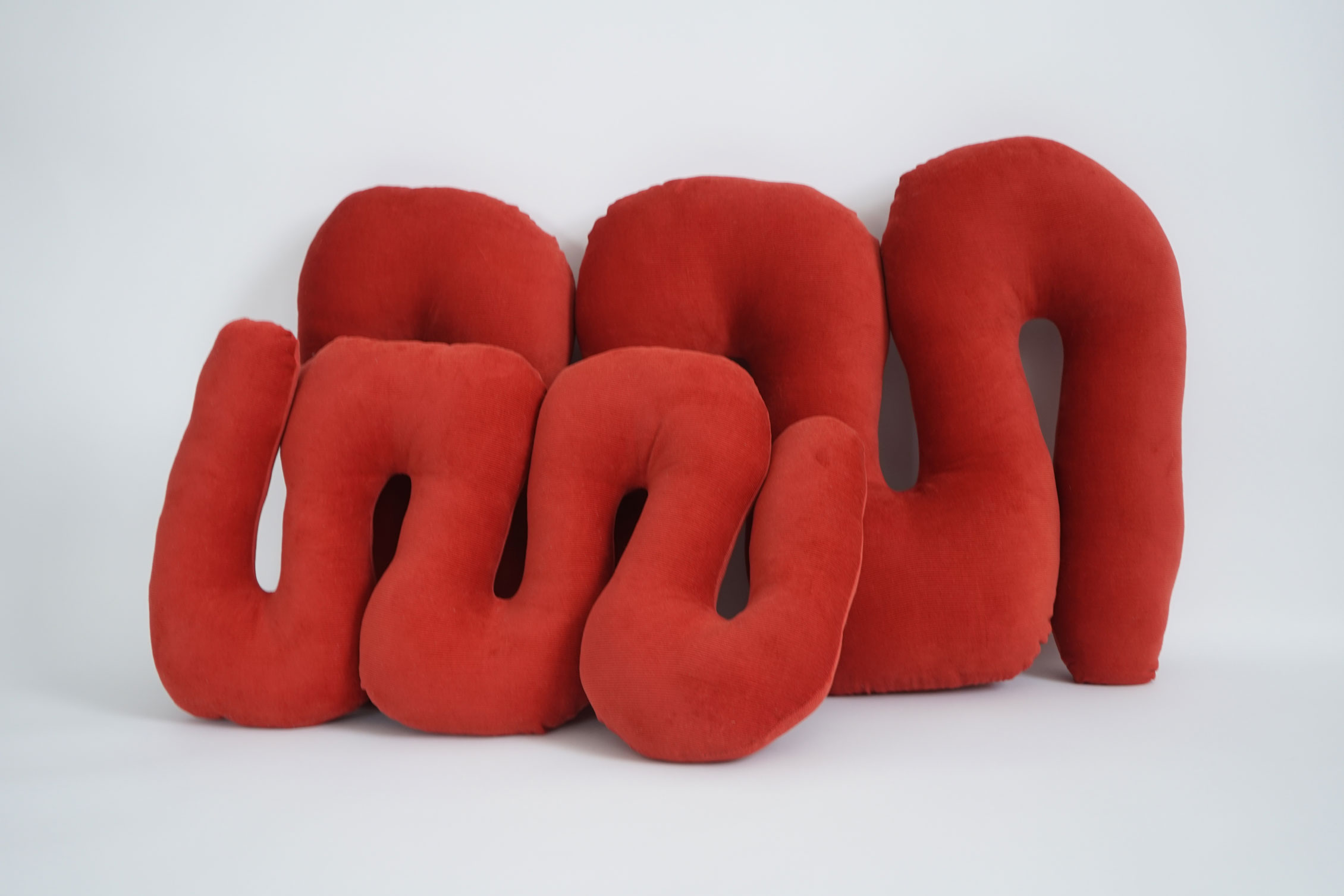 Last book you read? I'm currently reading Middlesex by Jeffrey Eugenides. I also have the audiobook for when I want to read but am trying to get work done.
Who are your design icons? It's funny—I grew up completely uninspired by how my parents decorate their house. Now I look around my own home and I realize I get a lot of my inspiration from them. I also love Eckhaus Latta and my grandma Marjorie.
If not design, then…I think I'd be great at coding. Everyone in my family codes so I often feel pulled in that direction. At the same time, I love tactile activities and being pretty active in my daily life so it would probably be difficult for me to stare at a screen.
What's today's worst trend? Fast fashion.
If you could only eat one thing for the next three weeks, it would be I call it the Zoë salad—a salad inspired by my friend Zoë Komarin (@zoefoodparty). It consists of any vegetable lying around—typically cabbage, carrot, cucumber, radish sliced thinly on a mandolin, some lemon peel chopped into tiny pieces, good olive oil, salt and pepper. It actually is something I eat for breakfast, lunch and dinner.
Where do you go to wind down? A friend's house or a Korean spa. I also like to go to my parent's house and lie on the ground and let our dachshunds jump on me and give me lots of kisses.