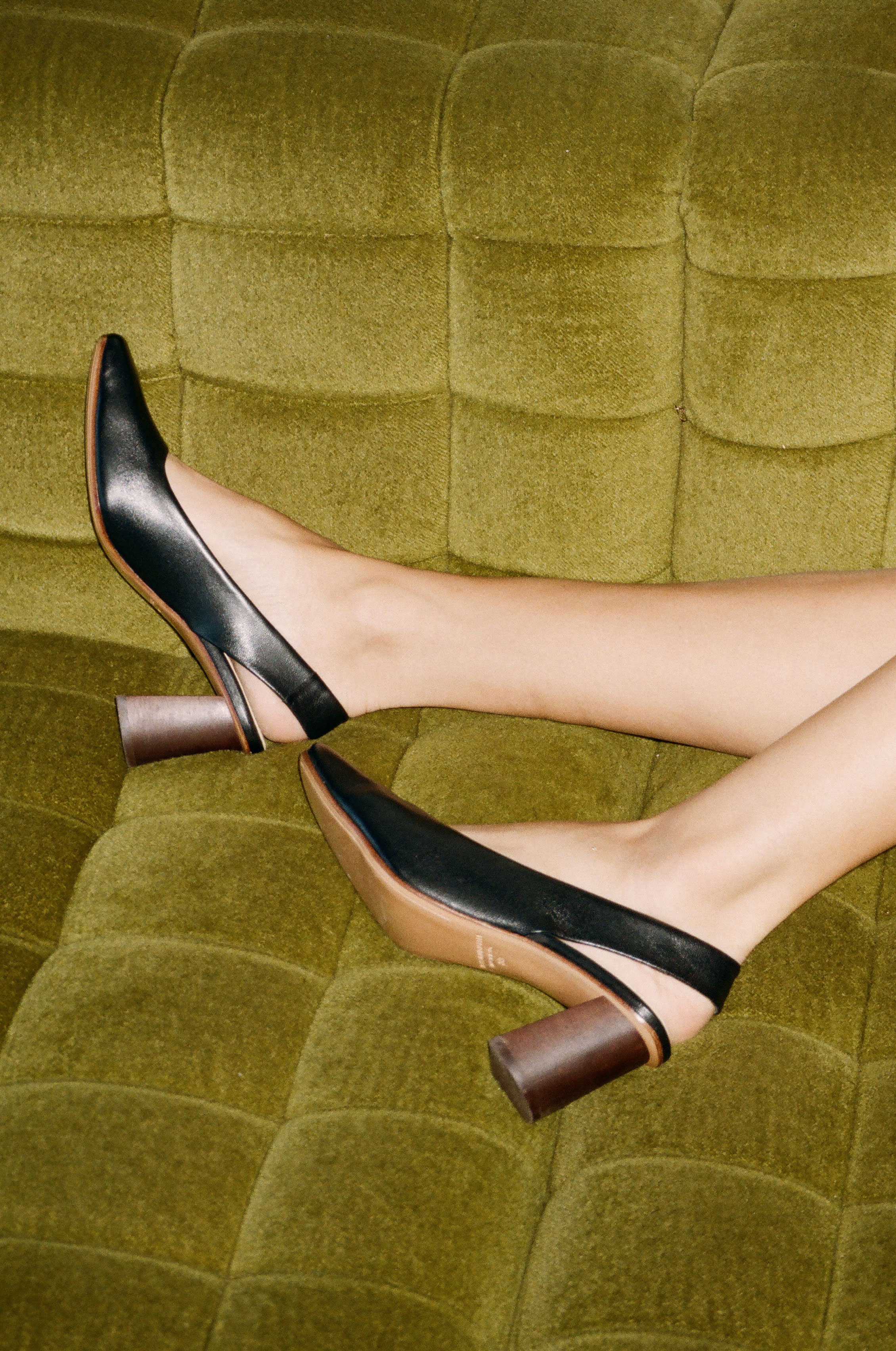 I met Mari Giudicelli as we were driving up the FDR on a spring afternoon last year to shoot in an Upper East Side greenhouse. I was assisting a stylist for the first time and she was explaining to our photographer her ambitions to expand her brand beyond the sustainable shoes she was making. Giudicelli described her desire to to create a holistic identity that encompassed not only her designs, but her love for music, a journal that celebrated the friends around her whom she found inspiring and her insistence on reducing the immense waste created by shoe packaging.
Since that day, and the occasional photoshoots that followed, I've kept up with Giudicelli and watched the release of one covet-worthy design after another. She was one of the designers that inspired this series. Her effortlessness and drive to create something impactful bolstered my interest in storytelling. All these things in addition to her truly adorable pup make Giudicelli someone everyone should spend a few minutes familiarizing themselves with.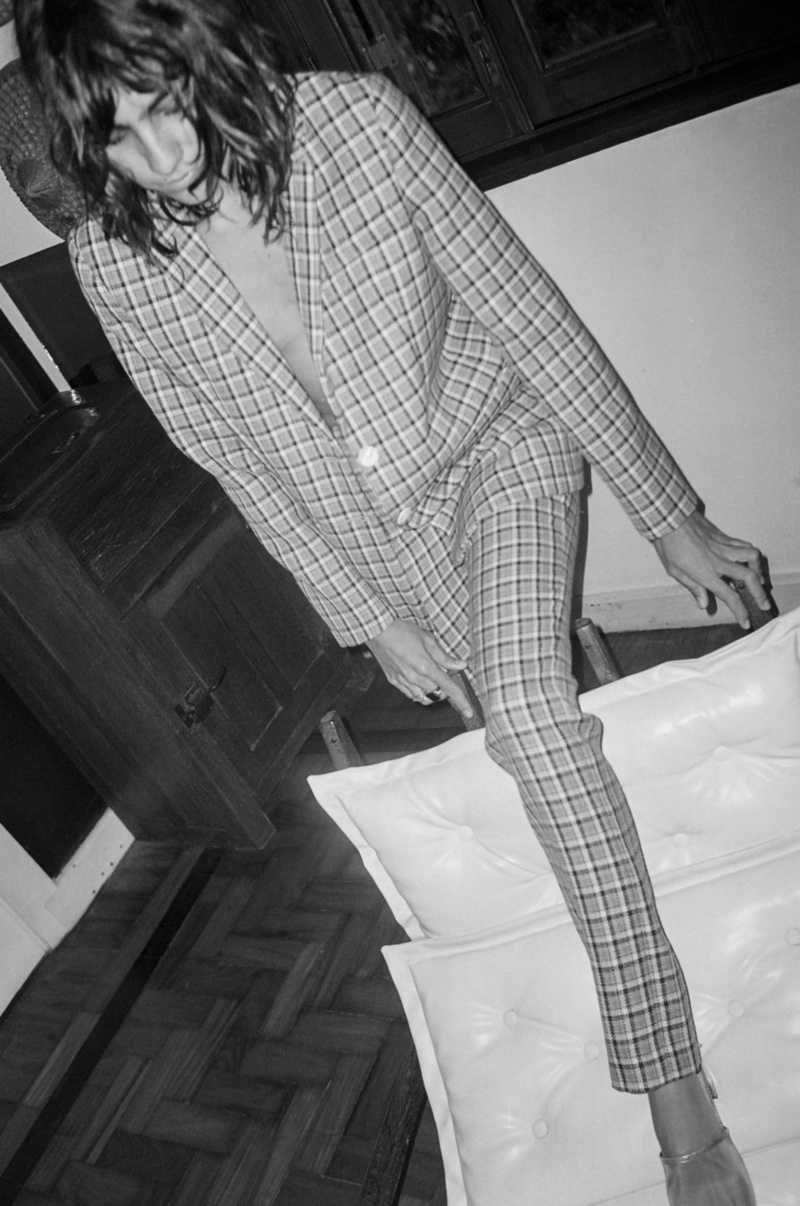 What were you doing before sitting down to answer these questions? I took my dog for our morning walk. We have a favorite park by the river, it's a good way to start the morning connecting with nature and its sounds.
What did you have for breakfast? A double espresso.
Is there a pressure to brand yourself as something? Mari is… No, I think it all comes from who I truly am.
What's the first outfit that you remember loving as a child? An orange and white nautical wide striped cotton dress. My mom had the same one and we would wear it together.
Whose art is inspiring you right now? Anything related to the climate crisis.
What neighborhood do you live in and what is the most important thing to know about that neighborhood? I live in Williamsburg. Its history is very rich, from being a major industrial area to a very diverse creative community. It's changing so much with the construction of high rises and major retail shops popping up, but the people who've been here for a long time are amazing and inspiring.
Where is the best place to go dancing? Anywhere outdoors, by any body of water.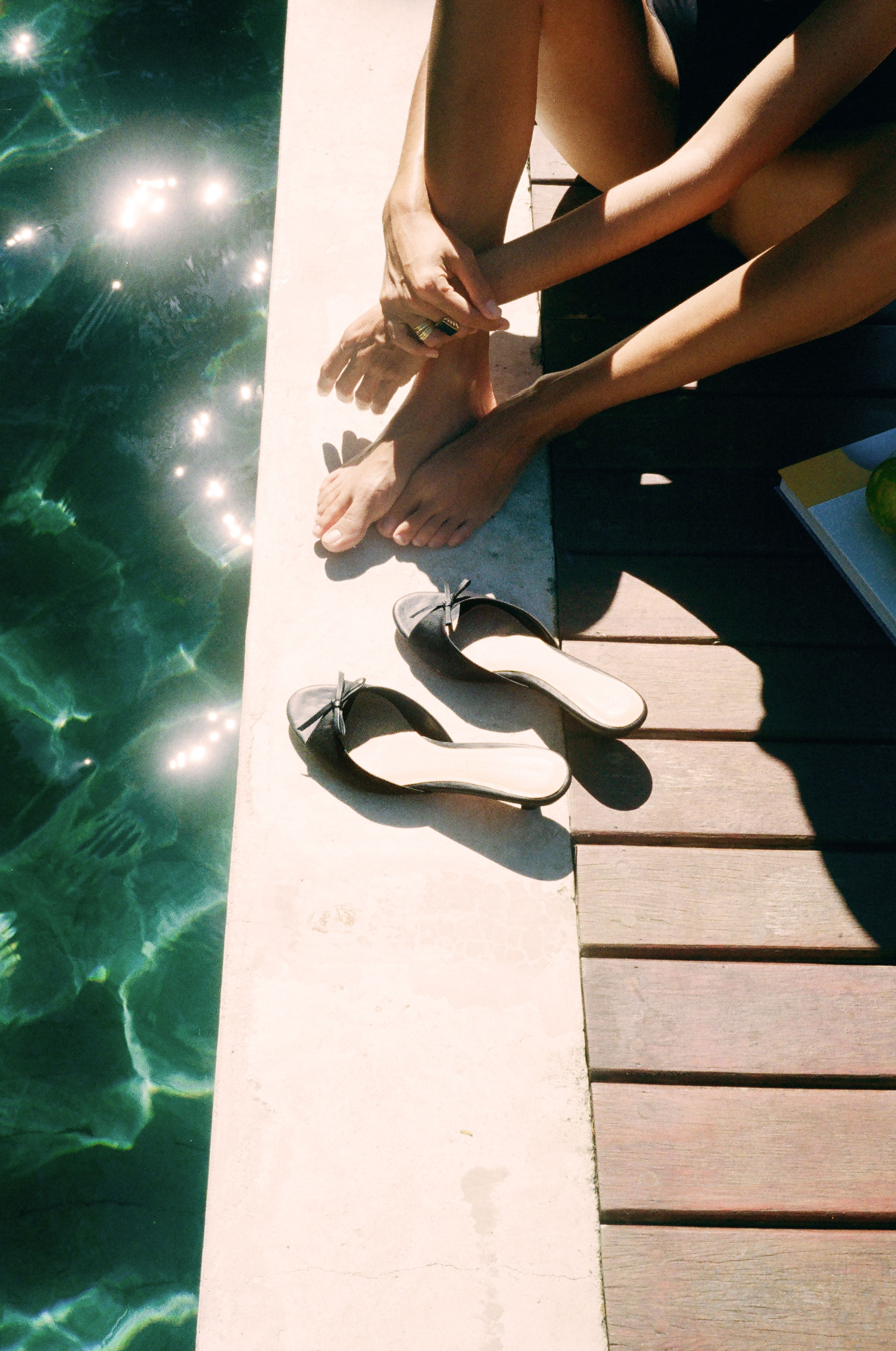 If Instagram didn't exist, you would… Read books faster.
Your go to spot for a post-show cocktail is: A secret.
If you could only wear one outfit for the rest of your life, what would it be? Kimonos.
Last book you read? Tokyo Vice.
Who's your design icon? Yohji.
If you weren't a designer, you'd be… A naturalist that connects people with the outside world.
What's today's worst trend? Face stuck to screens.
If you could only eat one thing for the next three weeks, it would be… Rice.
Where do you go to wind down? Korean spas, Upstate NY, Montauk.