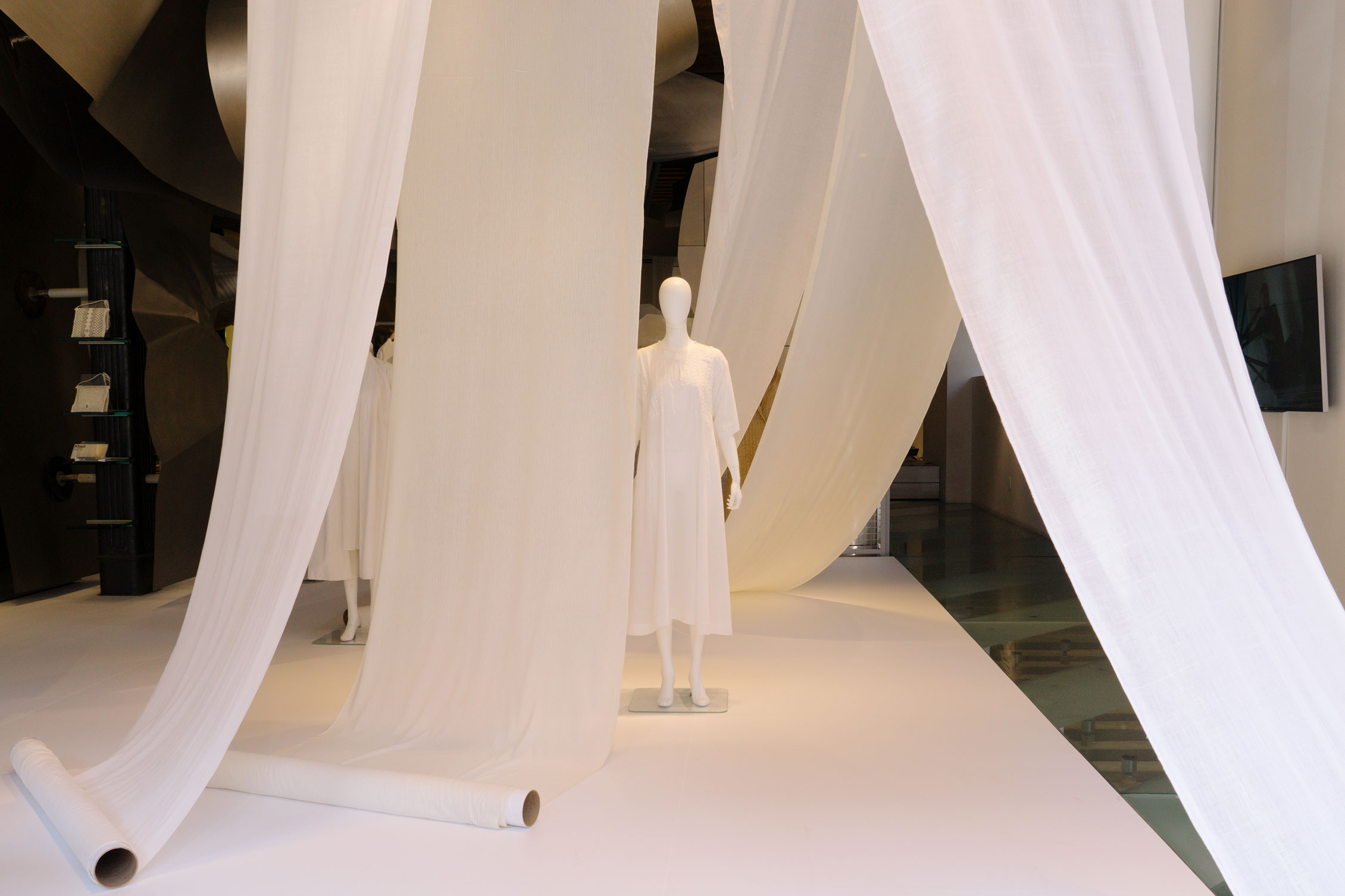 Makiko Minagawa may be a behind-the-scenes name in Issey Miyake's design studio, but she is far from unrecognizable. In fact, her personal touch and influence is woven into the fabric itself. Minagawa was textile director for Issey Miyake from the conception of the brand until 2000, when she became creative director of HaaT: a line within the studio emphasizing textile first. Now, an exhibition in Issey Miyake's flagship store in Tribeca, "Khadi: Indian Craftsmanship," celebrates not only Minagawa's own work but also her longtime friendship with Indian textile mastermind Martand Singh (1947–2017). Though she prefers not to appear publicly, Minagawa and I sit down the morning of the opening over tea to discuss her work, her relationship with the handspun, hand-woven cotton fabric known as Khadi and her philosophy of fashion.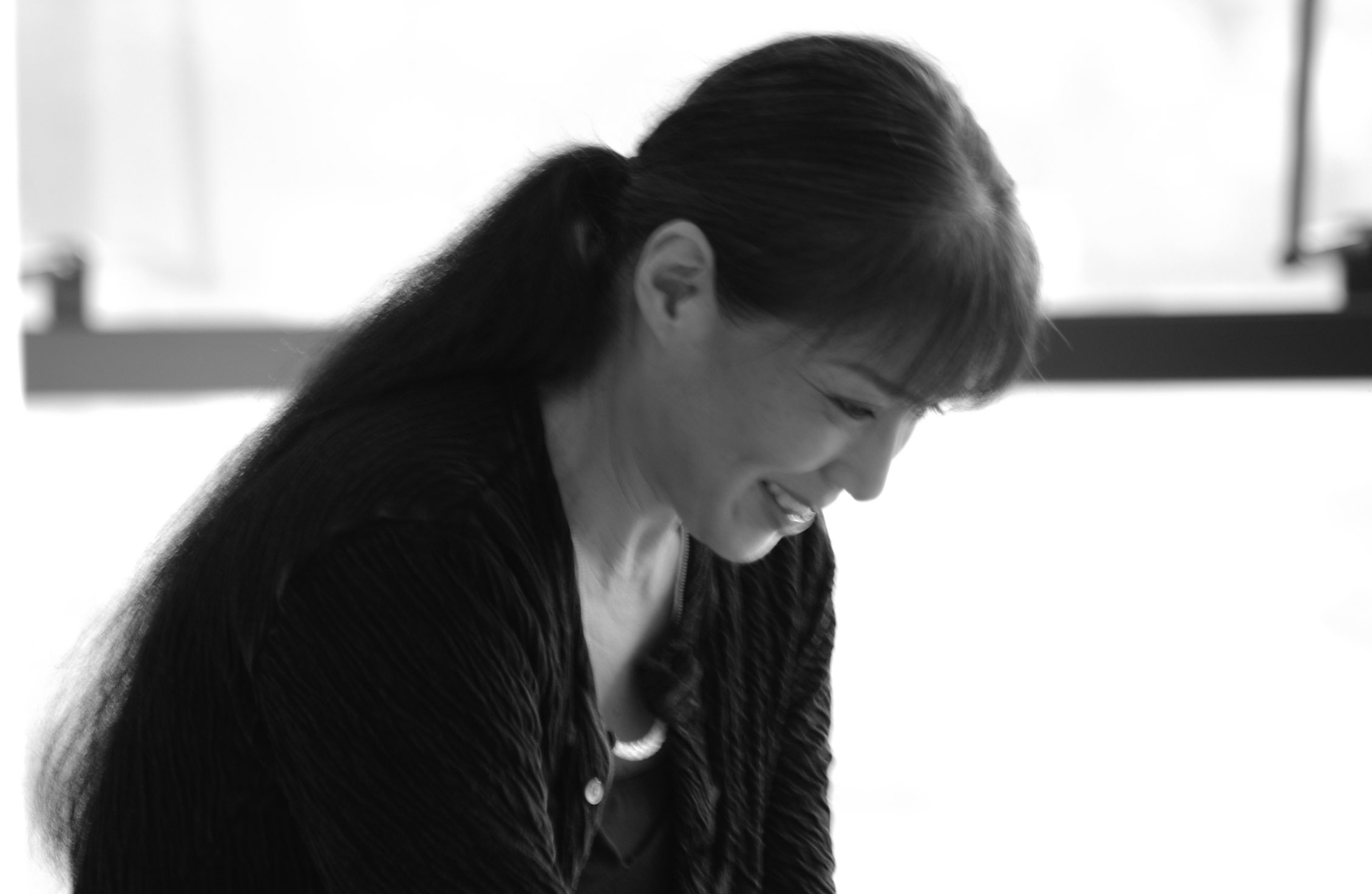 She tells me, "HaaT's meaning is threefold: The first is 'haat' which means 'village market' in Sanskrit—symbolizing a collection that includes a diverse range of techniques, textiles and aesthetics.The second is 'heart'—a reference to the warmness of human touch in design, and the third, 'haath' is the Sanskrit word for 'hands', representing the collective and intersecting hands of a collaboration of Japanese design and craftsmanship from India." Martand Singh was a champion for Indian traditions in textiles and worked closely with HaaT. Asked how she navigated the intersection of her own heritage with that of Singh's, Minagawa says, "I have always been drawn to the making of the clothes before the clothes themselves. Khadi has become a special part of how I create. I grew up in Kyoto where the first kimonos were made and it is a craft that has been worked on for thousands of years. My family was in the business and very early on, I began to take notice of the dyeing processes and the staining processes. When I met Martand, I was introduced to the fundamentals of Indian weaving and fabric making and I felt the combination was seamless. Both were beautiful and designed to put fabric first. In this collection, I have drawn from both traditional Indian craftsmanship as well as Japanese technology-oriented practices."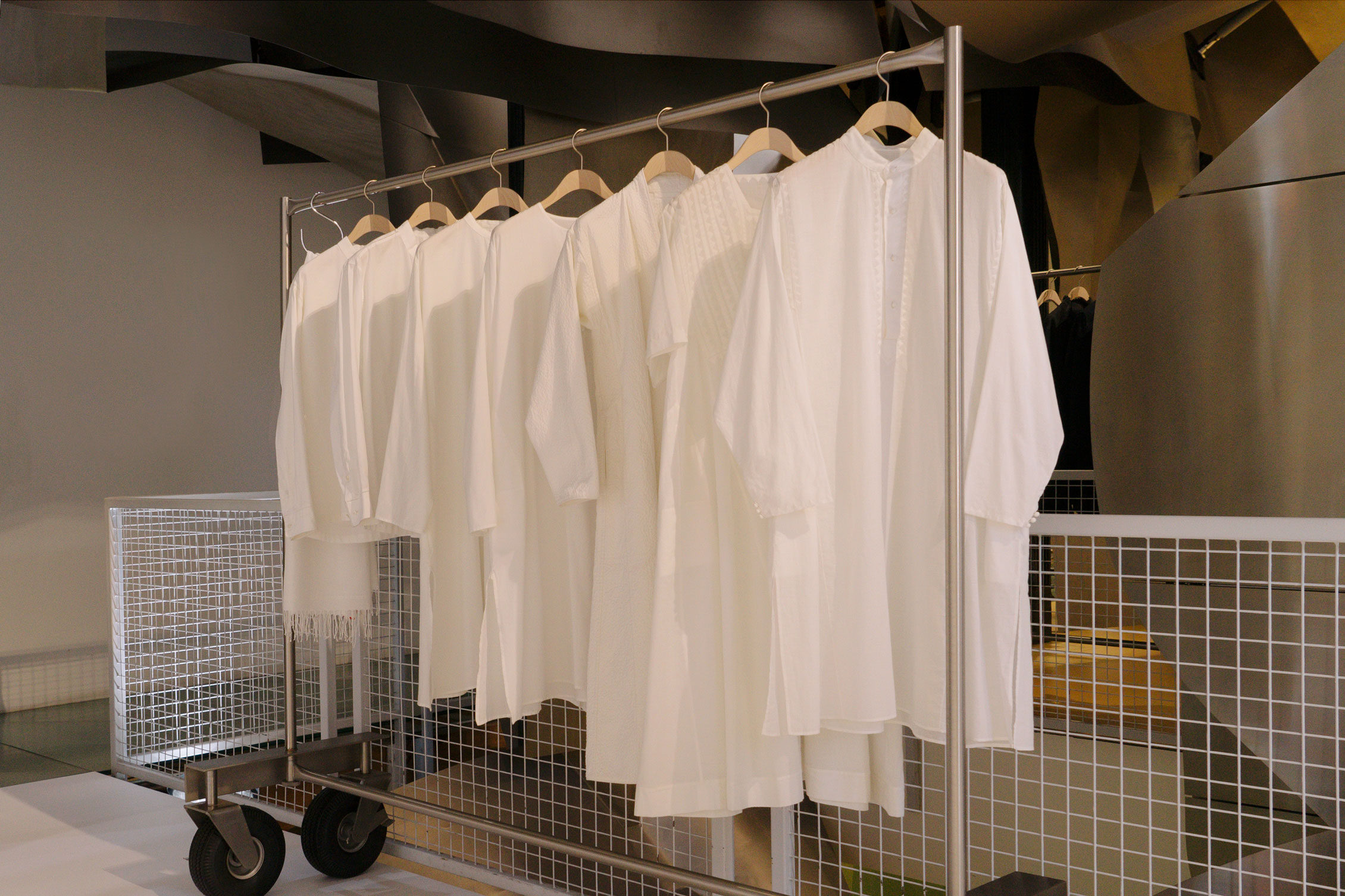 Minagawa and I speak through her translator for nearly an hour. She shows me pieces that are featured in the show and details how each was made, whether dyed with indigo or screen-printed with massive mismatched broken blocks. She laughs coyly when I tell her that despite her genius in textile, she is very much so a designer. Her craft differs from the usual process, she often explains. Most designers envision a silhouette and then find the fabric to match the vision. Minagawa works in the reverse, tailoring blouses and loose-fitting pants to best match the grain and integrity of the fabric.
"Khadi: Indian Craftsmanship" runs through August 22 at Issey Miyake, 119 Hudson Street, New York.