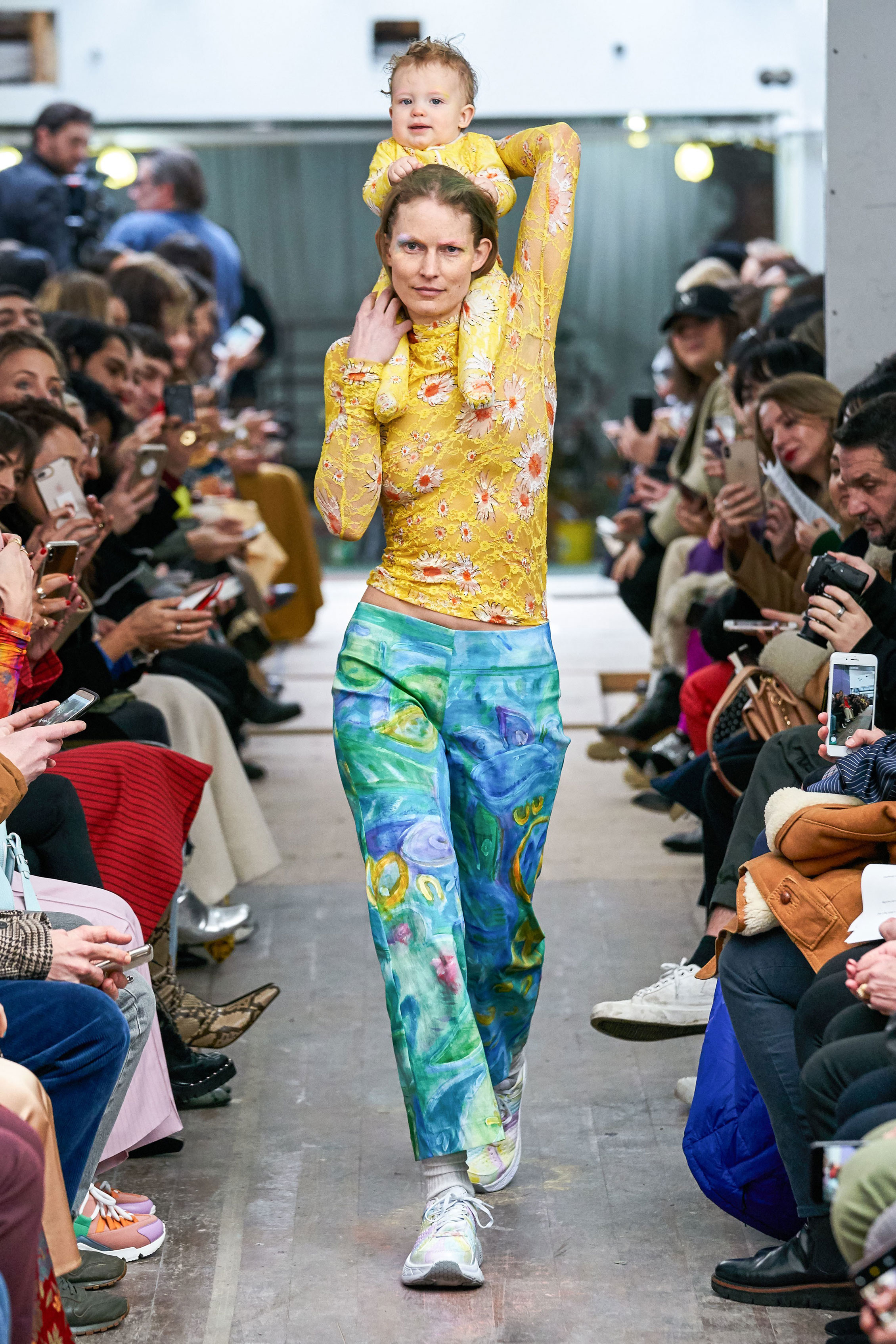 For Hillary Taymour, sustainability is much more than a buzzy trend. The materials in every piece of her line, Collina Strada, are eco-friendly—and the production is entirely New York-based. Taymour started her brand in 2008 while in fashion school in Los Angeles making more than 300 handbags in between classes. Her deconstructed sweatshirts and tie-dyes have become a staple of my wardrobe after discovering the designer through friends last year.
Taymour's FW19 runway show began with a mini TED Talk given by environmental activist and hip-hop artist Xiuhtezcatl Martinez. While Martinez spoke about protecting life and Earth, models walked the runway in looks made up of 75 percent deadstock fabric, upcycled into vibrantly patterned dresses and tie-dyed sweatshirts. Now officially part of the downtown cool girl uniform and a favorite at New York Fashion Week, Collina Strada runway shows often feature mothers and daughters, sister combinations and soon-to-be mothers.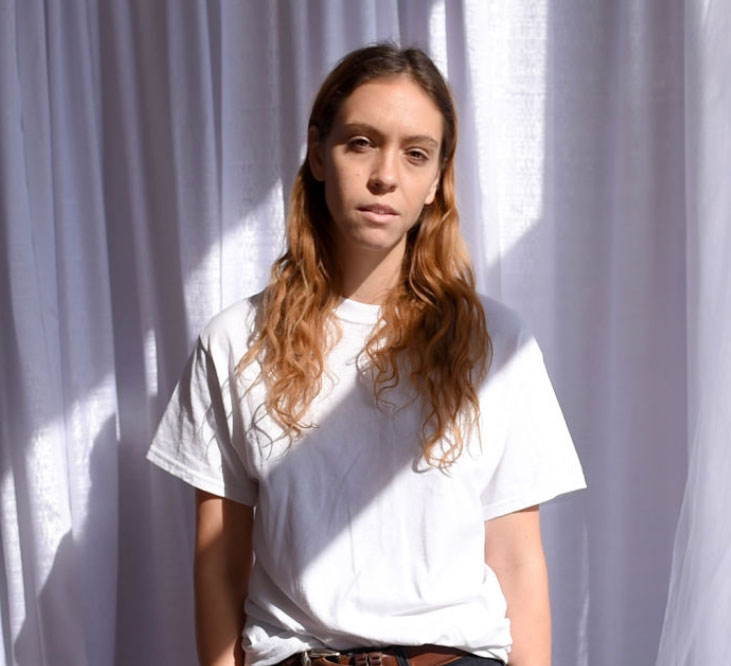 What were you doing before sitting down to answer these questions? I was playing bed monster with my dog.
What did you eat for breakfast? A smoothie from the Instagram offices.
Is there a pressure to brand yourself as something? Hillary is….I don't give into peer pressure.
What's the first outfit that you remember loving as a child? My jeggings with lace appliques on them.
Whose art is inspiring you right now? Last show I saw was Josh Smith and loved it.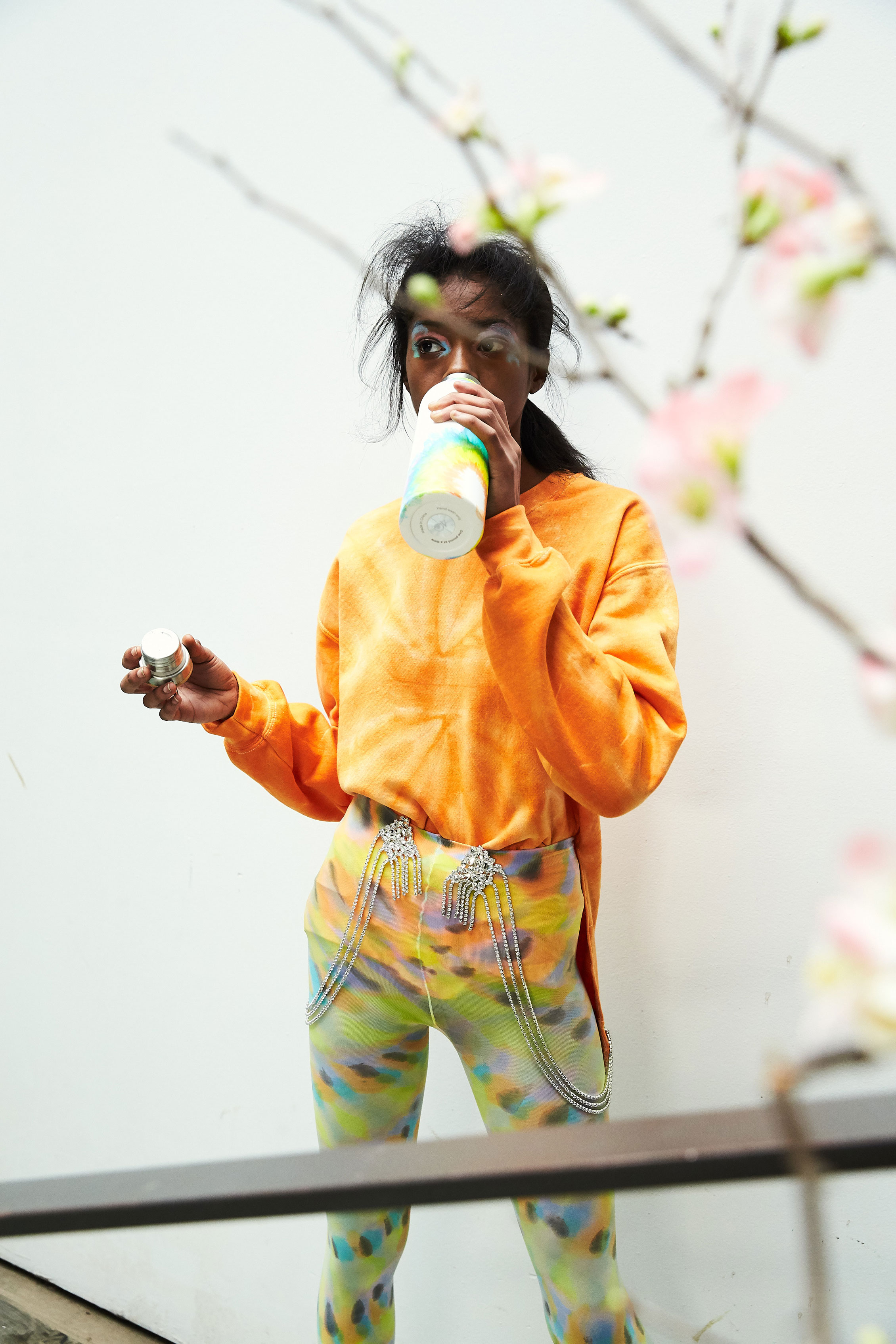 What neighborhood do you live in and what is the most important thing to know about that neighborhood? I live in South Williamsburg... My neighborhood is turnt in the summer always multiple fire hydrants going off!
Where is the best place to go dancing? Anywhere Dion Lee takes me.
If Instagram didn't exist, you would… have more real friends.
Your go to spot for a post-show cocktail is: Primo's!
If you could only wear one outfit for the rest of your life, what would it be? My birthday suit.
Last book you read? The Diary of Anaïs Nin.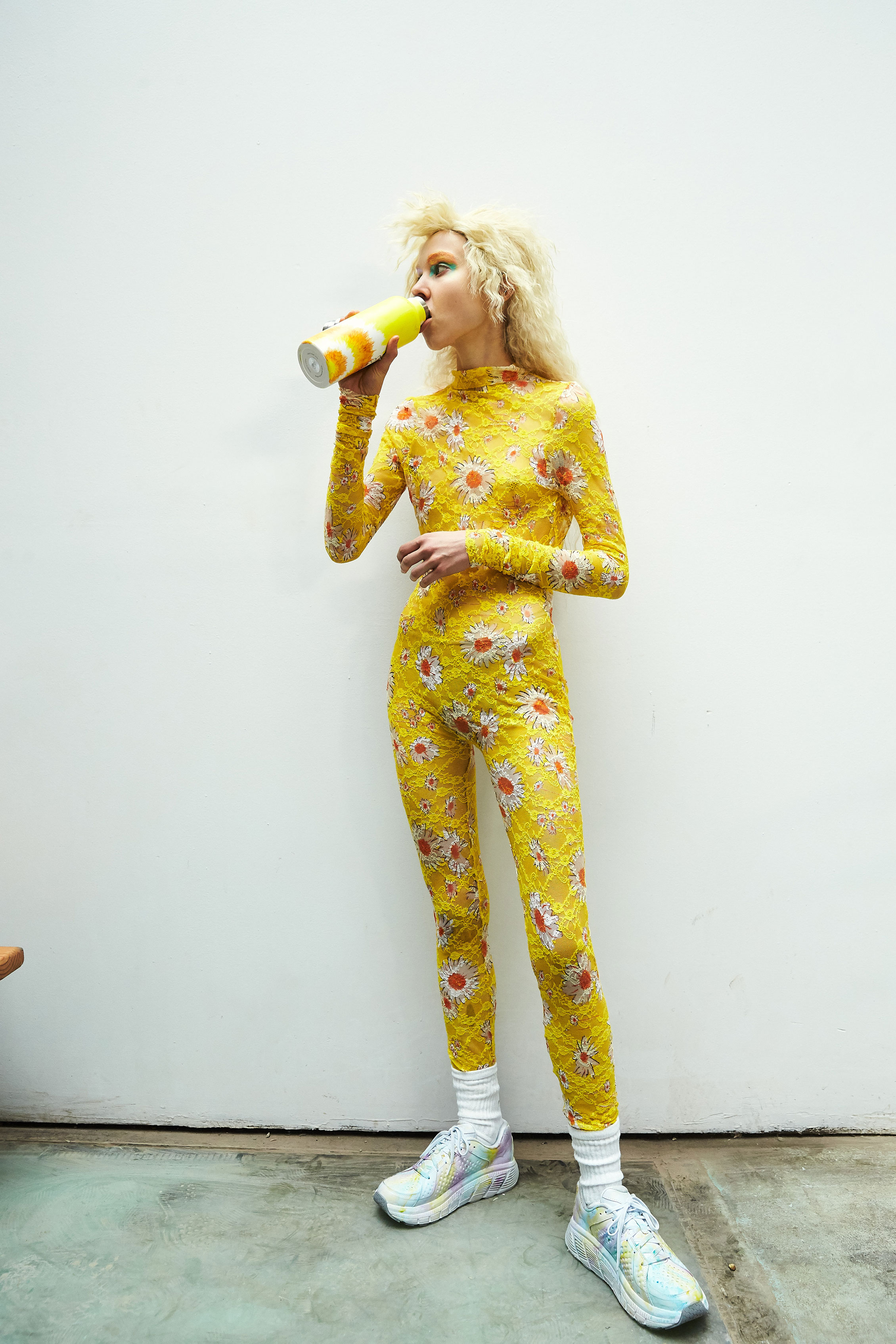 Who is your design icon/icons Ciccolina, Sigourney Weaver and Tilda Swinton.
If not design, then… Performance art.
What's today's worst trend? Plastic Surgery.
If you could only eat one thing for the next three weeks, it would be Avocado sushi rolls.
Where do you go to wind down? My couch or a very far away beach.